VIDEO: Hublot show it's hip to be square with a brand new case shape amongst their 2022 novelties
Fergus Nash
This Watches & Wonders, Hublot delivered another head-turning collection with a new square case shape, a fresh array of coloured ceramic pieces and another collaboration with pop artist Richard Orlinski. Check out this video with Andrew and Jeremy for their hot take on the brand's 2022 novelties.
Square Bang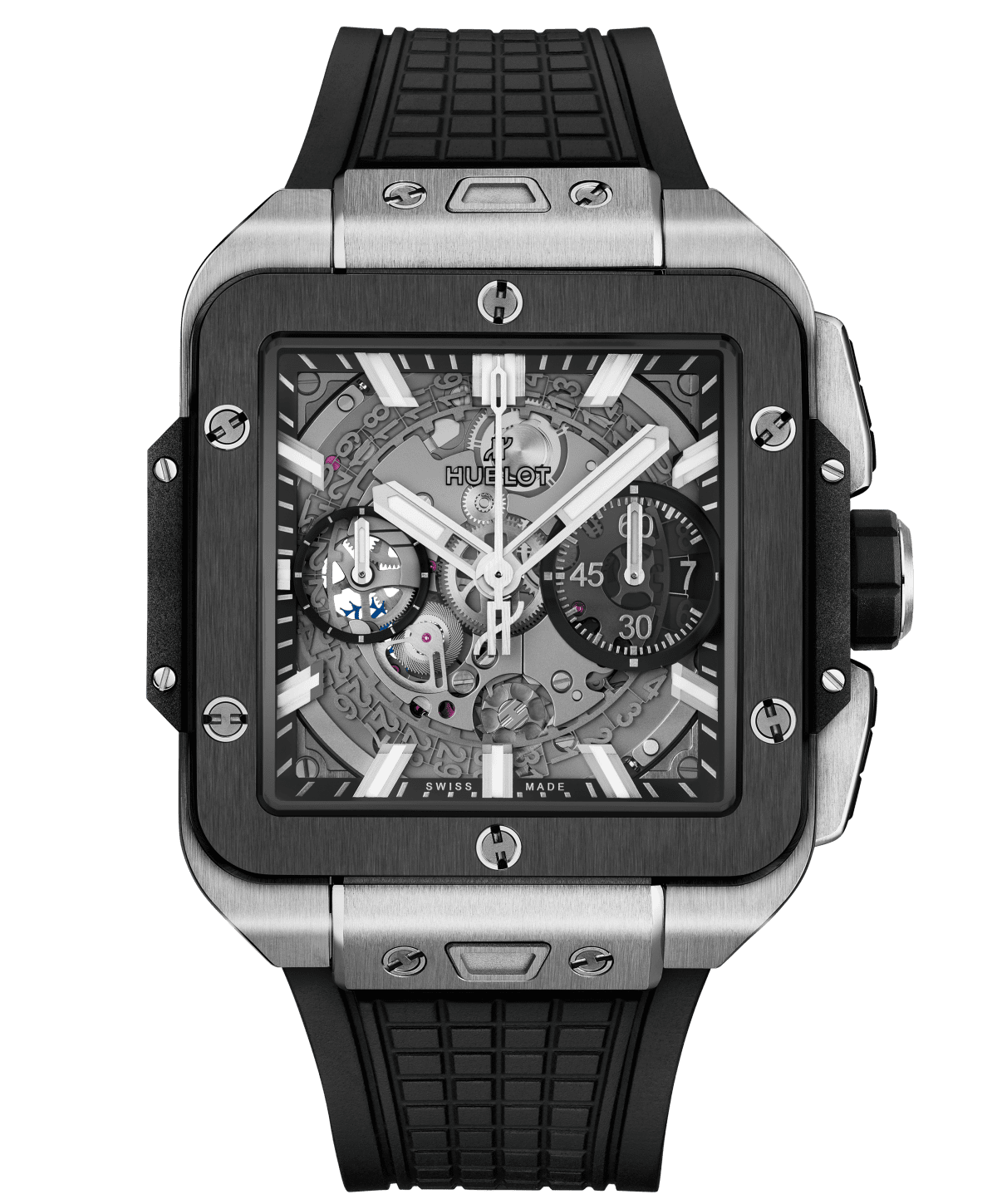 With the Hublot Square Bang, the intrepid Swiss brand have sought to put their name on the map when it comes to square watches. Although the shape has been used in watchmaking for over a century, new contenders are rarely introduced for their fairly niche appeal, and even then they tend to be more of a dress style than a sports style. The Hublot Square Bang is definitely unafraid to lean into its high-tech and high-performance sporty angles, setting it up as a real gap-filler in the luxury market.
Available in five different references with three separate materials, the four standard models are presented in either polished titanium or Hublot's proprietary King Gold with your choice of a metal or black ceramic bezel. The fifth reference is a limited edition of just 250 pieces, and is entirely murdered out with brushed black ceramic that exudes tactical stealth.
Big Bang Integral Ceramic Collection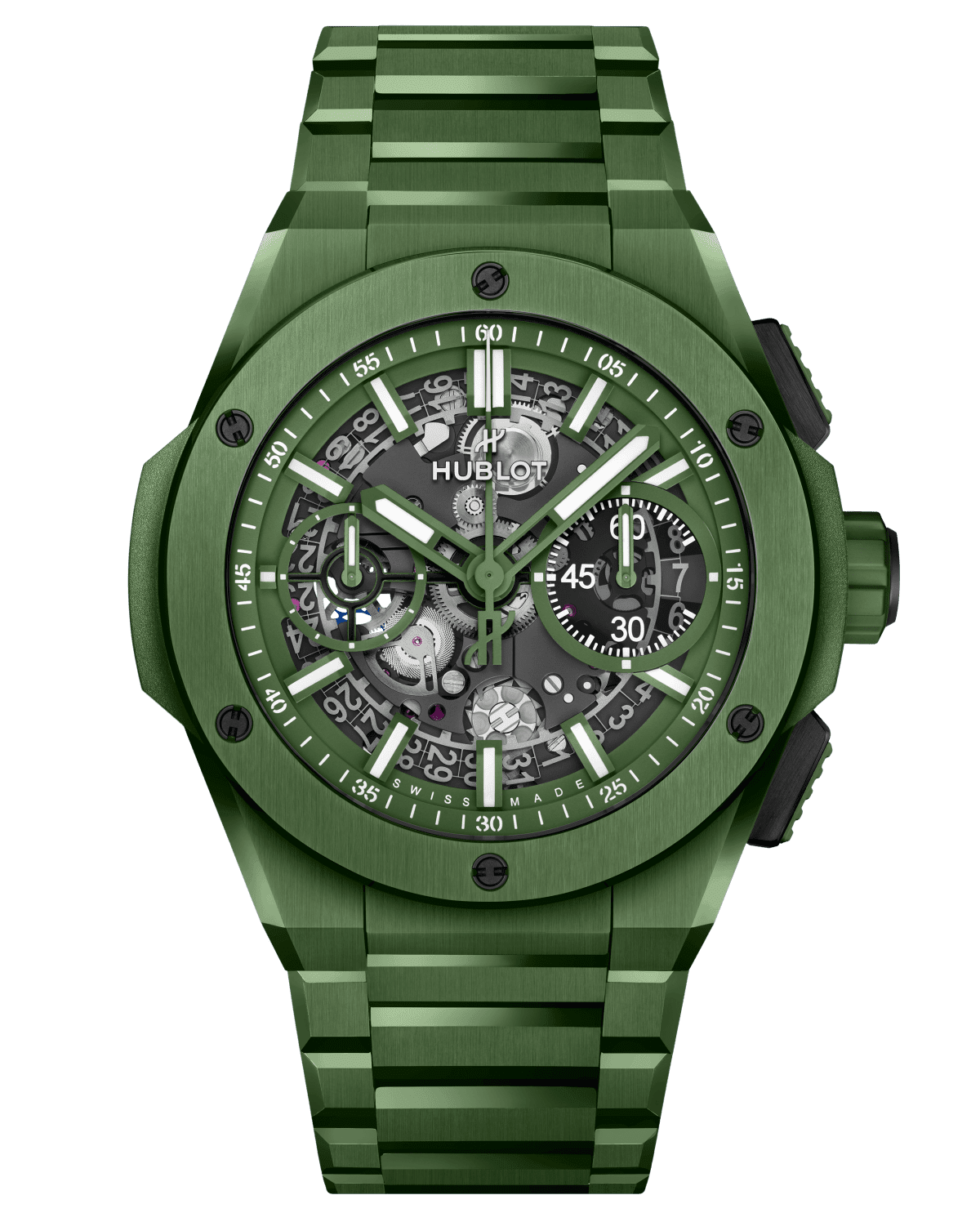 The Big Bang Integral seems to exist as a masterclass of materials and design for Hublot, with the brutish yet refined case shape meeting the integrated blocky bracelet to show off as much of their coloured ceramic as possible. Adding to the array of available colours are these new versions in an army olive green, a sandy taupe beige, a dreamy sky blue, and a deep ultramarine indigo.
The mix of brushed and polished surfaces shows off the versatility of the ceramic as well as the dynamics of these new colours in different lightings, while the skeletonised dial shows off the HUB1280 UNICO 2 flyback chronograph movement in all its industrial glory.
Classic Fusion Orlinski Bracelet Titanium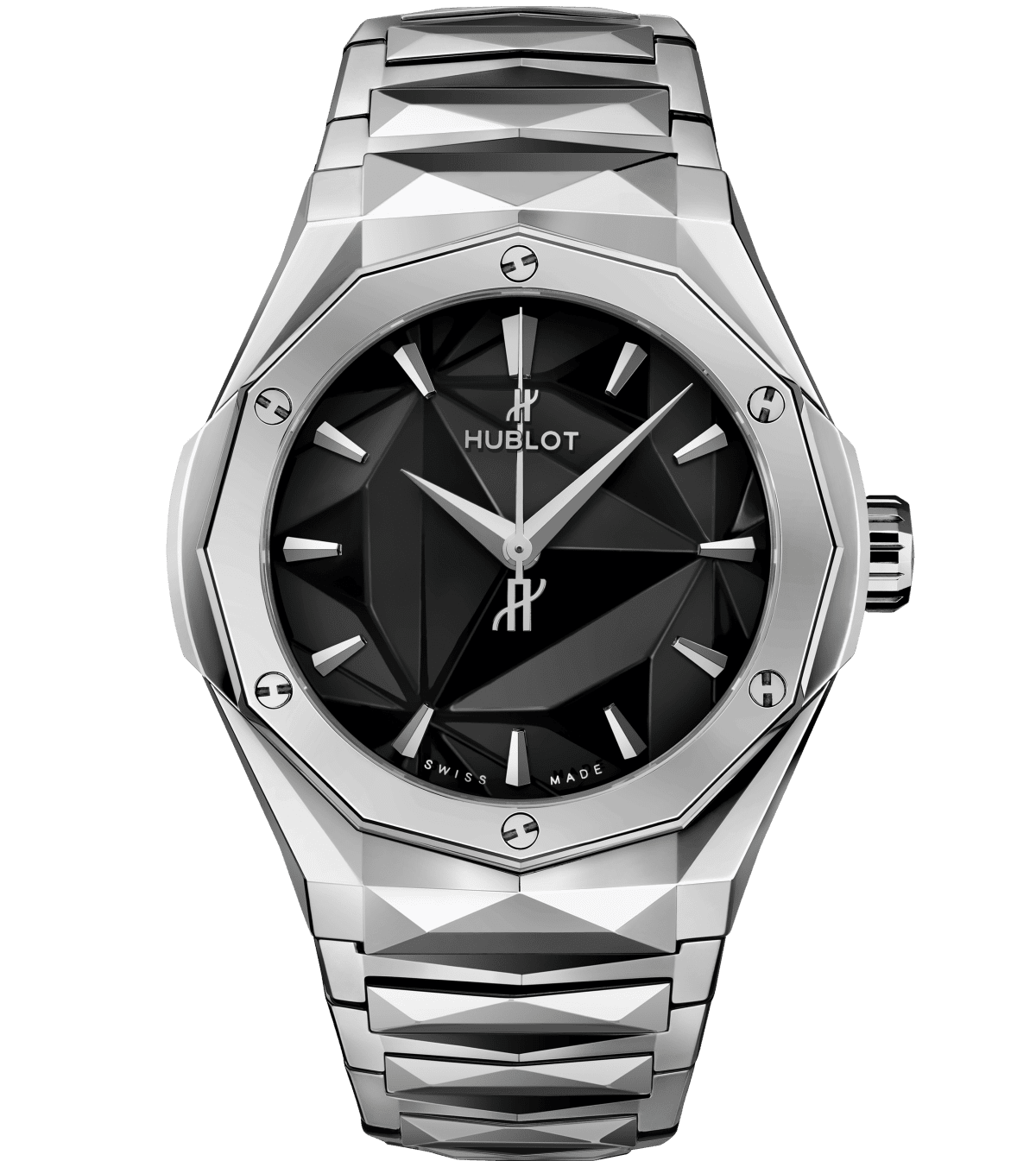 Hublot's collaborations with pop artist Richard Orlinski have always worked well with their own design philosophies, with his geometric patterns of jagged shards lending itself to Hublot's industrial and futuristic profiles. With the Classic Fusion Orlinski Bracelet Titanium, the watch is now available in a full titanium case and integrated bracelet that heightens the space-age experience with its lightweight properties and dulled grey look. The dauphine hands and trapezoidal indices add to the aggressive elegance, while the performance side of the watch plays it safe using the calibre HUB1100 — a Hublot-decorated movement based on the Sellita SW300-1.
Classic Fusion Takashi Murakami Sapphire Rainbow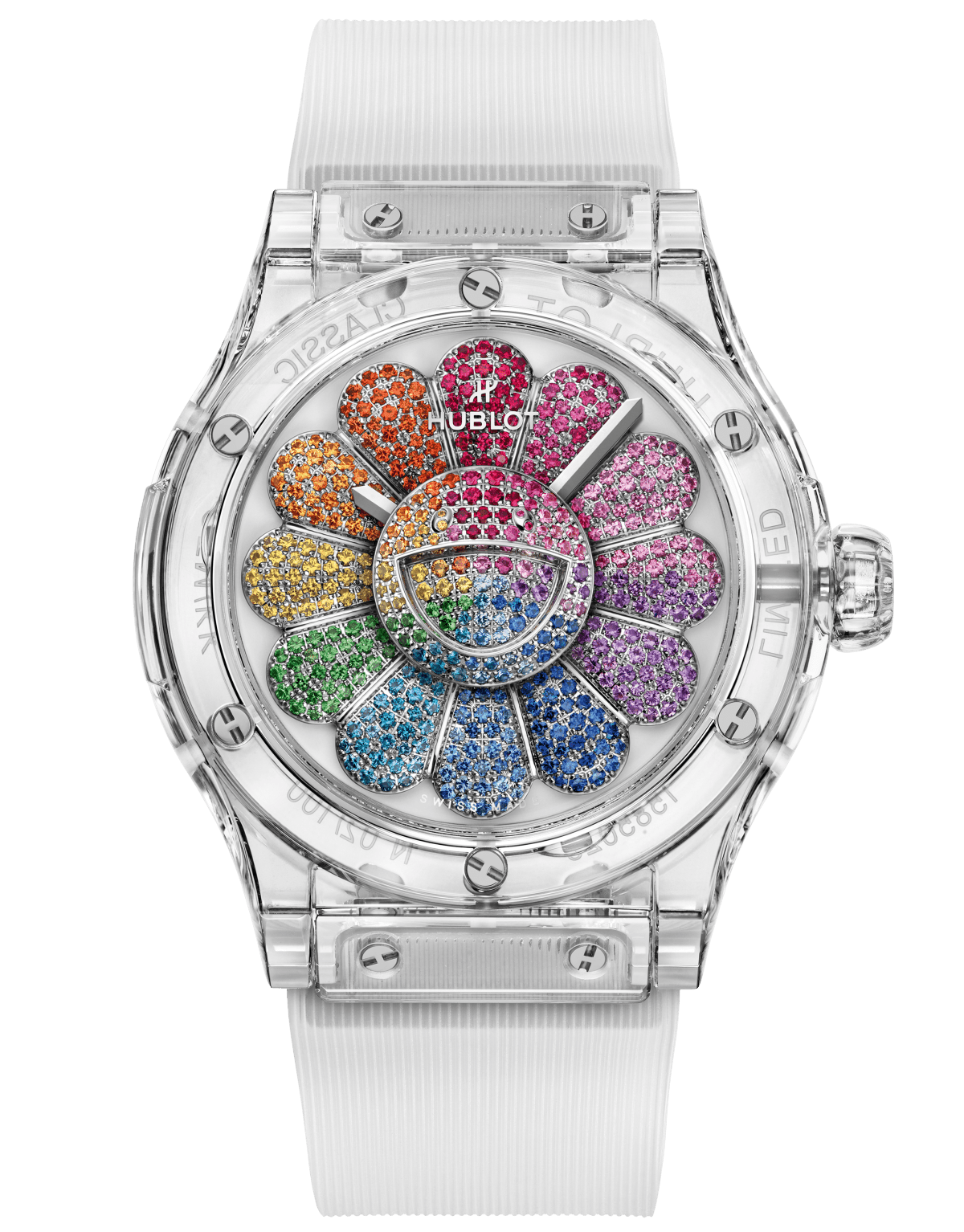 If you've been on Instagram within the last week, chances are you've already seen a clip of this watch in action. The Classic Fusion Takashi Murakami Sapphire Rainbow is a dazzling display of Hublot's lightheartedness, with a pure sapphire case and translucent rubber strap bringing full focus onto the brightly coloured rainbow flower on the dial. The centre of the gem-set flower displays Takashi Murakami's signature smiley face, while the petals are set on a high-end bearing that can be sent spinning rapidly like a fidget spinner, throwing out a hypnotic array of colour.
The HUB1214 UNICO is the same movement used for last year's All Black version of the Takashi Murakami collaboration, being their flagship UNICO movement with the chronograph module removed. You may not be able to quickly tell the time with this watch, but you will definitely be checking it often.
Spirit of Big Bang Tourbillon Carbon Green

The Spirit of Big Bang's adrenaline-inducing attitude to radical design is amped up with this latest edition in a toxic green, achieved by infusing coloured micro-glass fibres into the carbon fibre resin casting process. The barrel-shaped case pulls this edgy look off with ease, looking like something a supervillain would wear.
As if the case wasn't impressive enough, the barrier between dial and movement is completely broken down with the calibre HUB6020 flowing within, suspended within the watch by a series of jagged struts and green gauges that look like a long-lost military experiment. The 115-hour power reserve is seriously impressive, ensuring that the titular tourbillon will continue its hypnotic swinging for up to five days.