The recent Fratello x Oris Big Crown Bronze Pointer Date is a perfect example of how a limited-edition collaboration can achieve something timeless, classic, and ultimately lust-worthy. In a watch such as this, it's hard to pick out just one thing which makes it special, however, the oxblood dial is as sumptuous as they come. Fitting the lavish Art Deco theme, bolstered by the gold printing, cathedral hands, and coin-edge bezel, this tone of red, shifting like liquid between different lighting conditions is a joy to behold.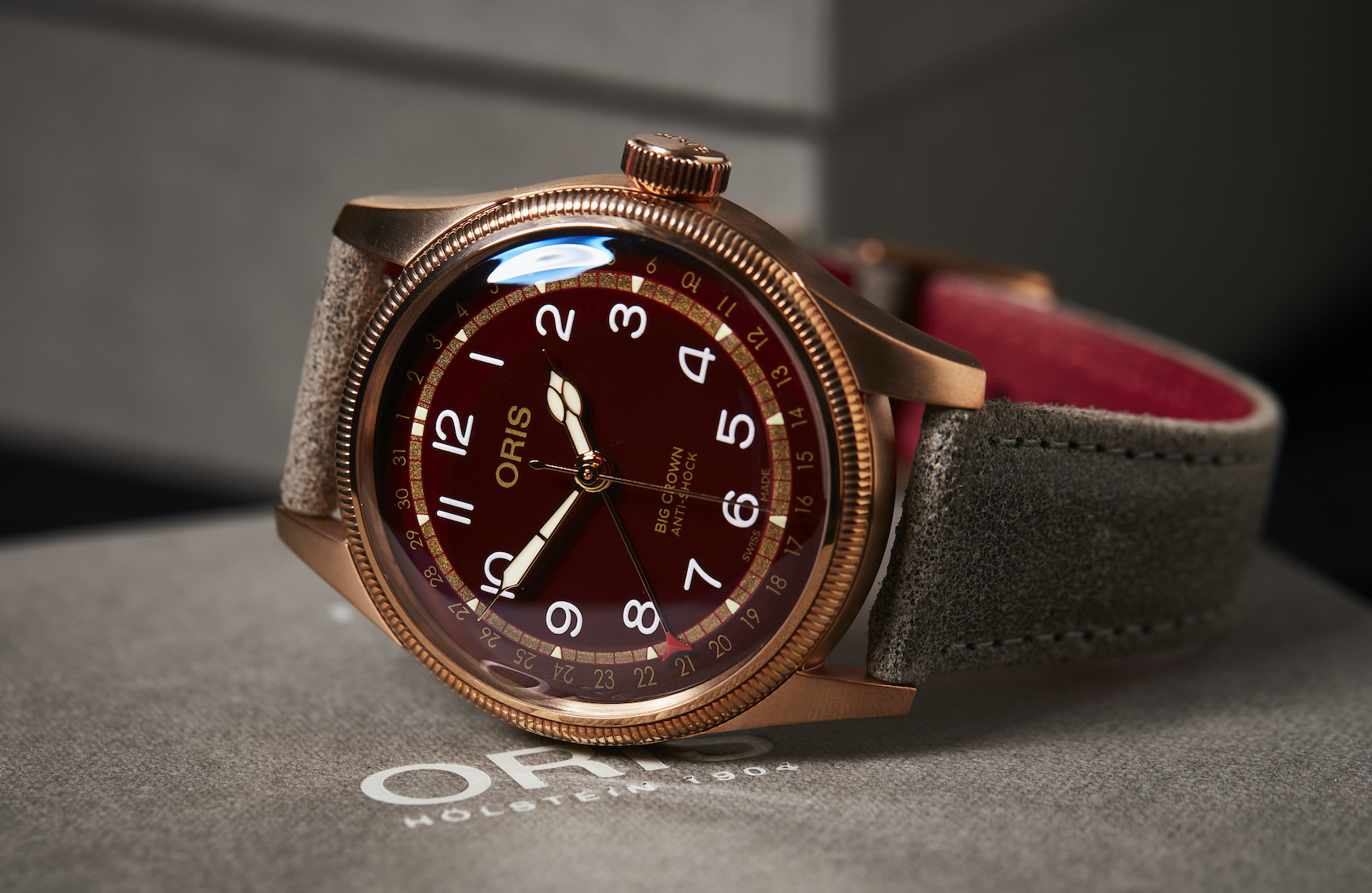 It's a watch to make us wonder why red isn't a more common dial colour for brands, as our collections slowly fill up with blacks, whites, and blues.
The bronze case, complete with goldilocks dimensions – 40mm in width, 12mm thick, and 48mm lug-to-lug – is complimented by the gold accents on the dial to give an overall tone of classiness, without falling into the gaudiness that gold cases can lapse into. Given time, the patina which forms uniquely to each wearer will also add to the vintage effect, perhaps making the watch seem like some relic left behind in a 1930s ballroom.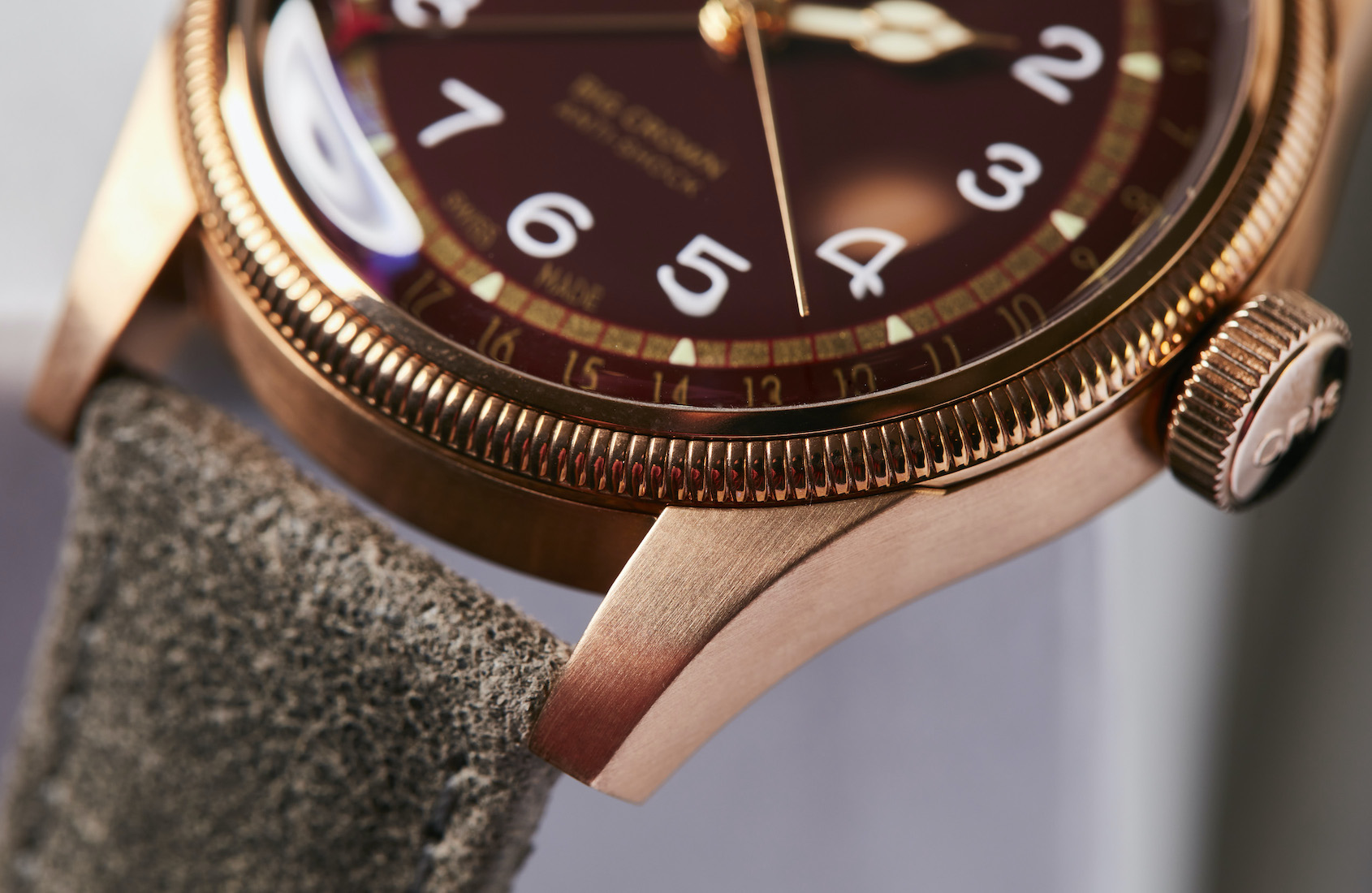 The movement is an Oris 754, based on the Sellita 200-1, which comes with all the expected specifications for a great Swiss watch. The 38 hours of power reserve, automatic winding, hacking and hand-winding, and a beat rate of 28,800vph shouldn't come as any surprise, but they are all certainly welcome features. Plus, these movements are renowned for reliability, accuracy, and not being extortionately expensive to service.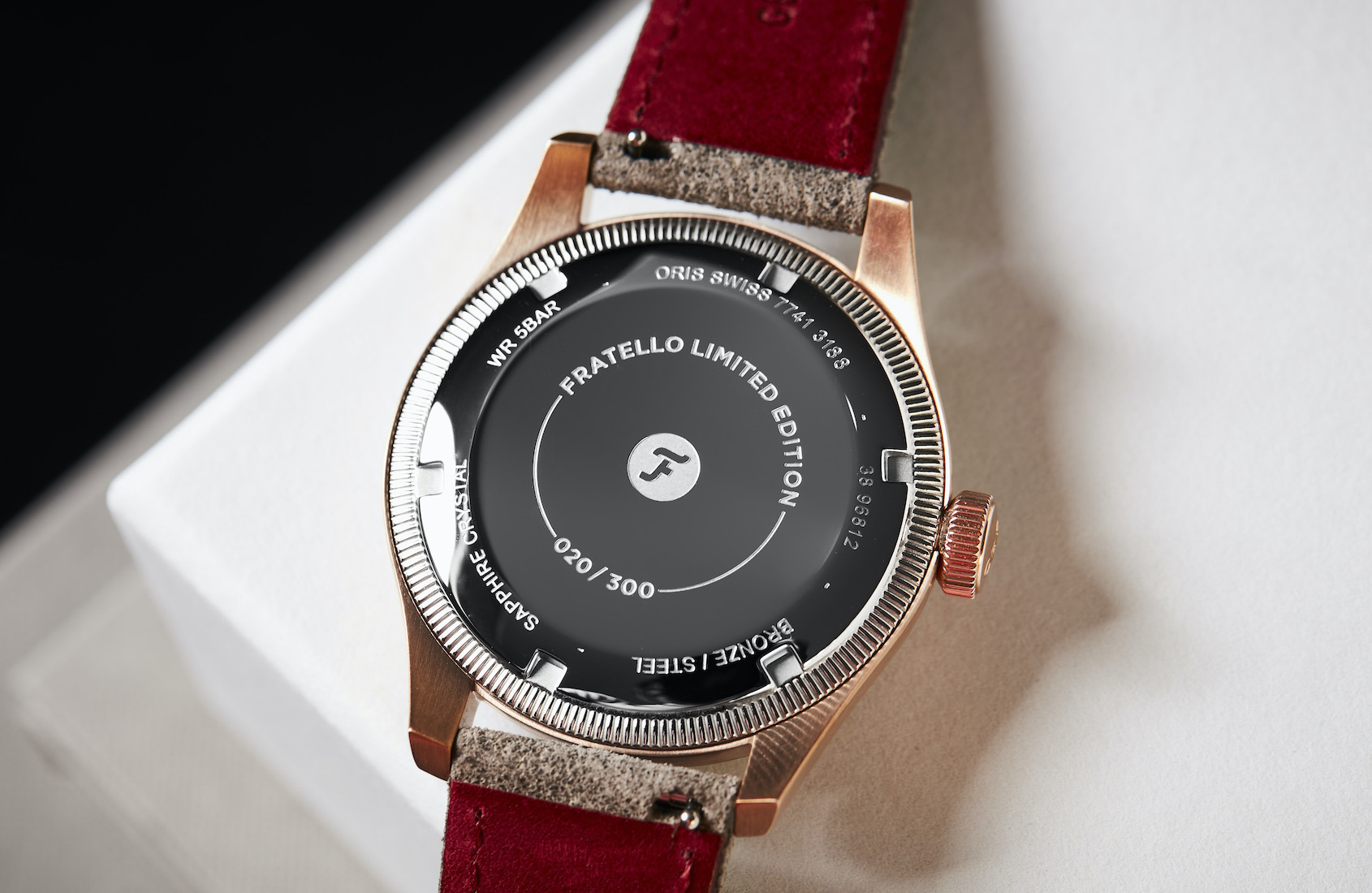 The watch comes with two straps, a grey NATO with bronze retainer, and a wonderful leather strap. Not only does the brown-grey colour of the leather add to the watch's charm, but so too does the grained texture, offering a heartwarming and familiar feeling, like you've already been wearing it for years.
Although 300 pieces were made to sell across both online stores and physical boutiques, they are now incredibly hard to come by. The original retail price was €1950 including VAT, but it seems that second-hand examples are already creeping past the $3500AUD mark on preowned watch websites. For more in-depth information, you can read our Hands-On review of the Fratello x Oris Big Crown Bronze Pointer Date here.