It isn't an uncommon occurrence for old watch brands to be revived. But for a brand to be resuscitated by the great-great-grandson of the founder is a rarer event. With Eugen Wegner, that's exactly what happened. The brand was founded way back in 1897 in Gdańsk, Poland, and became successful selling pocket watches and marine chronometers to satiate the demands of those working in the shipping and docking industries nearby. In 2017, the name Eugen Wegner returned to watch dials, thanks to the work of Jonas Bley (the great-great-grandson), who has since gone on to produce a number of heritage-inspired watches including the Eugen Wegner One.
The case is inspired by a pocket watch that the brand produced in 1909, but adapted slightly to be worn on the wrist. Measuring 43mm in diameter and 13.6mm thick, with heavily polished case sides, it isn't a small watch, but it certainly isn't uncomfortable. The dial is white lacquer, which offers a stunning canvas against the heat-blued steel hands contrast, delivering a pop of colour to the dial. Inside, meanwhile, a Valjoux 7750 caliber powers the timepiece to demonstrate this certainly isn't a case of style over substance.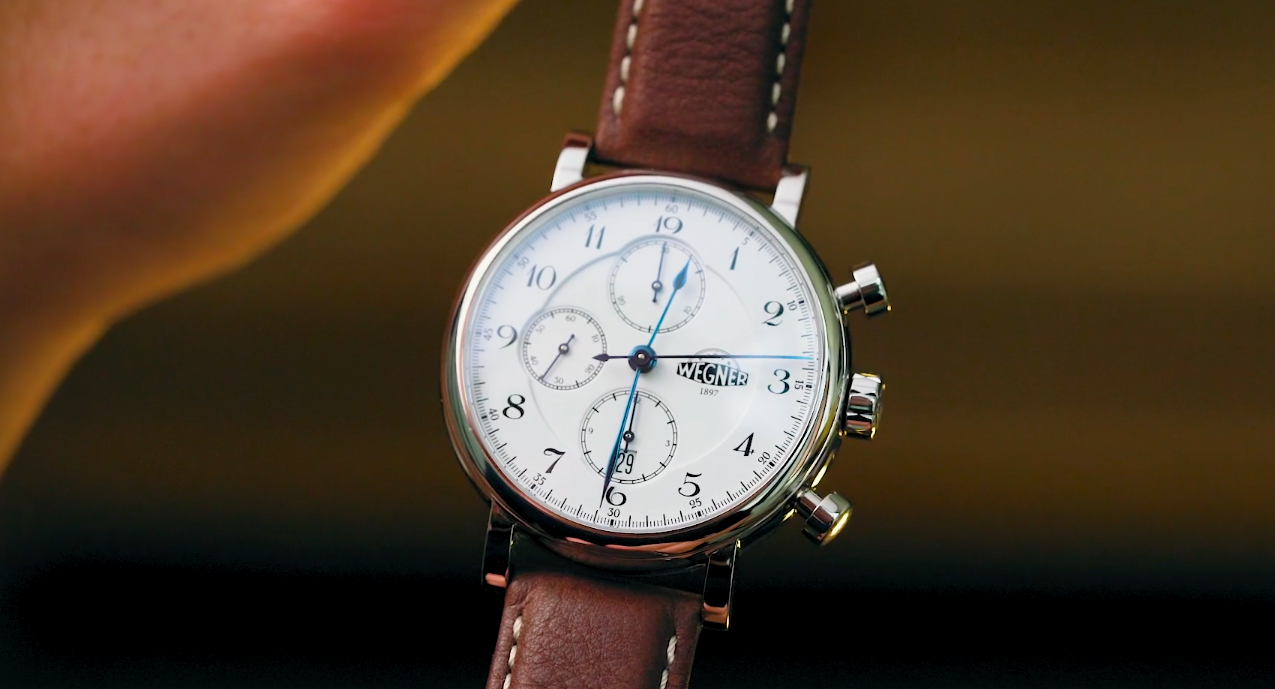 It all adds up to an attractive blend of modern production techniques and vintage design cues in a revived brand that keeps the family tradition alive and ticking.
Eugen Wegner One pricing and availability:
The Eugen Wegner One is available now for pre-order or, more accurately, pledges, via Kickstarter – with a delivery timeframe of June 2021. Price: €1400
Made in partnership with Eugen Wegner. However, the opinions expressed in this article are our own in accordance with our Editorial Policy.