Everyone will remember the toilet paper shortage of 2020, as panic buying took hold of people around the world, but watch collectors will remember another shortage. The apparent global scarcity of Casio G-Shock GA2100-1A 'CasiOak' models from retailers' displays, with a frenzy of buying that led to the humble G-Shock selling way above its retail price on the secondary market. If you told me in 2019 that a standard production G-Shock was going to effectively have a wait list, I wouldn't have believed you. But then again, I wouldn't have believed much of what was going to happen in 2020.
But why is it so popular? It's a mix of form, function and the watch that it reminds us all of. And by that I mean it looks good thanks to being less visually chunky compared to other G-Shock references — it is comfortable on the wrist thanks to it's 11.3mm case profile and it serves up the eternally popular octagonal bezel. What's not to love?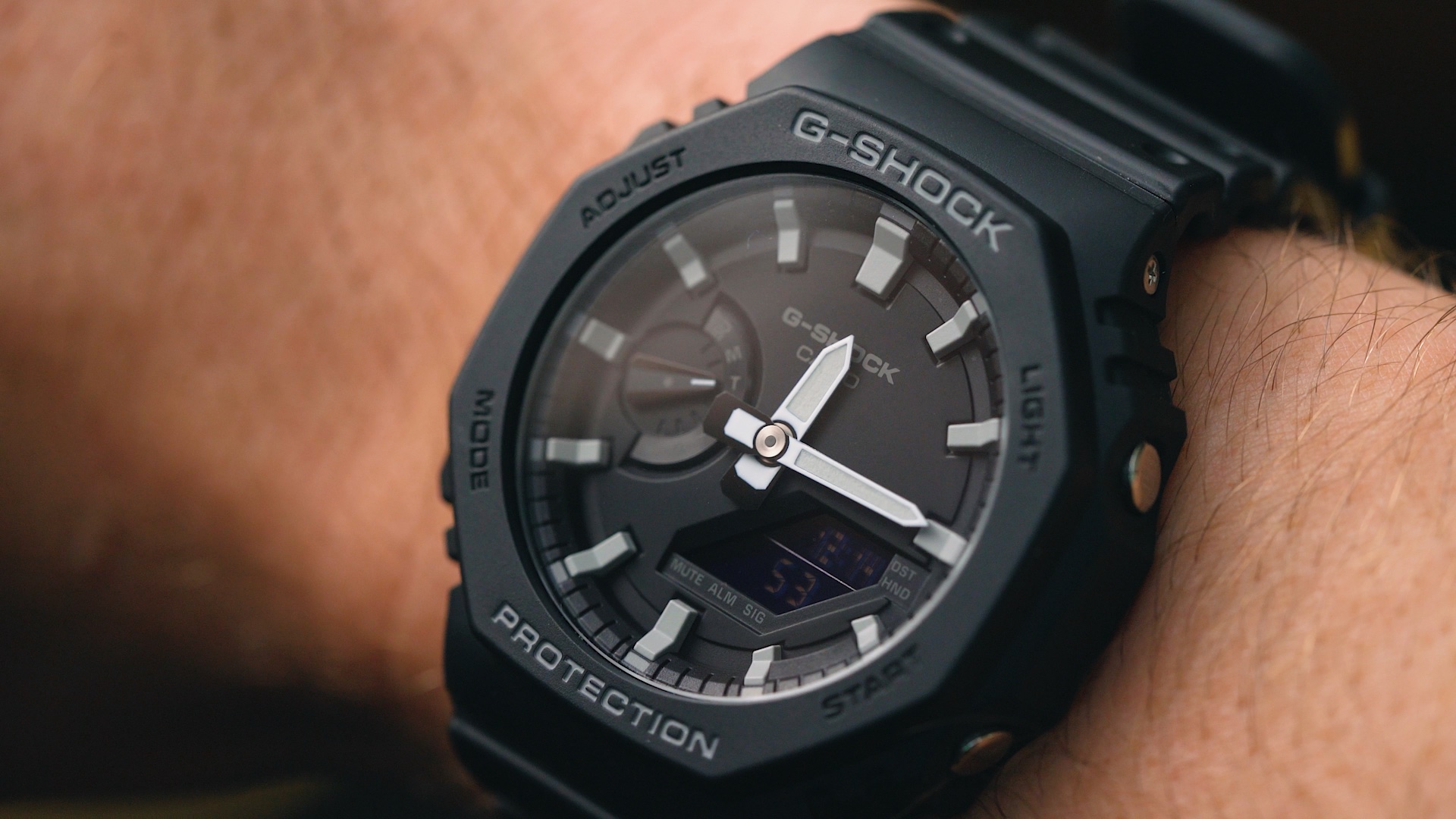 Casio G-Shock GA2100-1A 'CasiOak' price and availability:
The Casio G-Shock GA2100-1A 'CasiOak' is $260AU, and is currently available. However, due to it's popularity, it might be worth calling ahead to your local authorised dealer to double check they have the watch that you want.