Earlier this year, Time+Tide celebrated the arrival of the 2019 Breguet collection in Australia. For those who attended, it was a night nobody would forget in a hurry, in part due to the impeccable setting, but mainly thanks to the sensational watches that were on display. Of these sensational watches, the real hero of the evening was the Breguet Marine Collection, which has a number of new additions to the family this year.
In this collection, the thoughtful use of materials is immediately obvious. The titanium cases and bracelets of the Marine Alarme Musicale 5547 and of the time-only Marine 5517 give a sensation of weightless effortlessness, while still offering a tactile robustness in their build quality. On the more feminine side of the collection, the Breguet Marine Dame 9518 reference presents a range of dial, bezel and strap options, including a stunning mother-of-pearl dial that has been guillochéd by the hands of a master craftsman. Another option within the Marine Dame 9518 reference is a dial that is as blue and liquid as the ocean itself, and delivers a depth of texture that is rarely seen.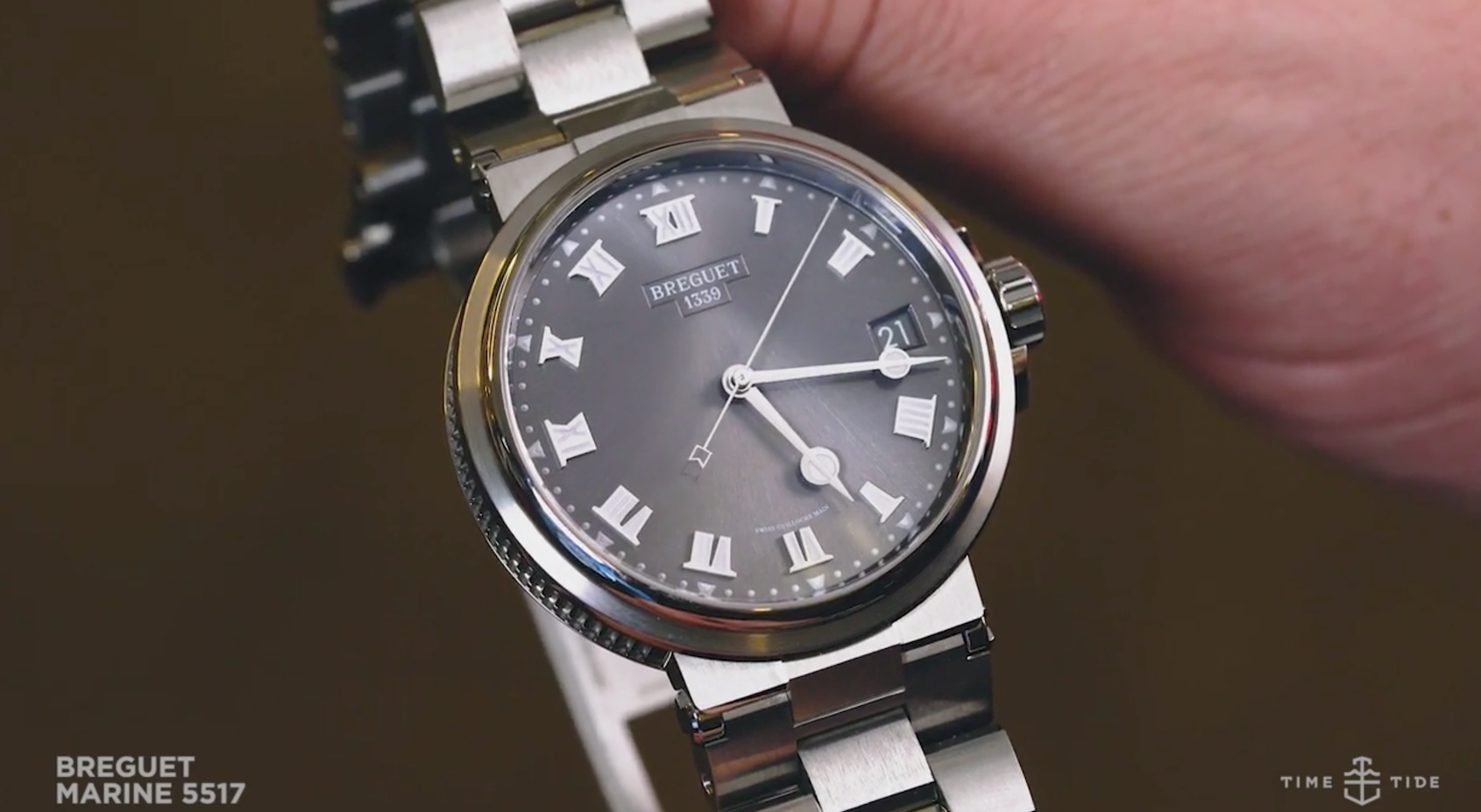 While these four watches show the depth and breadth of the Breguet Marine Collection, they are but a fraction of the watches on offer from the brand. For more details, visit Breguet online here.
Made in partnership with Breguet. However, the opinions expressed in this article are our own in accordance with our Editorial Policy.