VIDEO: Andrew and Fabrizio break down the new Bulgari Octo Roma and the first-ever Octo Roma chronographs
Zach Blass
The Roman Jeweler of Time is home to many wonderful creations, but, due to the success and milestone records broken within the collection, much of the Bulgari conversation these days revolves around the Octo Finissimo. This year, Bulgari decided they were not having that. It was time to give the OG Octo Roma its due with a refined makeover inside and out. And thus, the new Octo Roma and Octo Roma Chronograph were born. The Octo Roma, in a way, represents the entry and peak within Bulgari's expansive catalogue. We have seen many skeletons, tourbillons, and papillons make their debut, but that is at the higher end. The new Octo Roma collection gives a refresh to the entry point. Intrigued by the new proposition, Andrew visited Bulgari's Product Creation Executive Director Fabrizio Buonamassa Stigliani to get a hands-on look at the new Octo Roma collection and find out everything that was truly new with the releases.
Fabrizio explains: "Let me say that just the name is the same, and the part of the bracelet is the same. It's a brand new watch for us because we spent three years to develop this new Octo Roma – new case, new dial, new hands, new interchangeable system that is brand new, and for the first time we have a chronograph in our Octo Roma collection."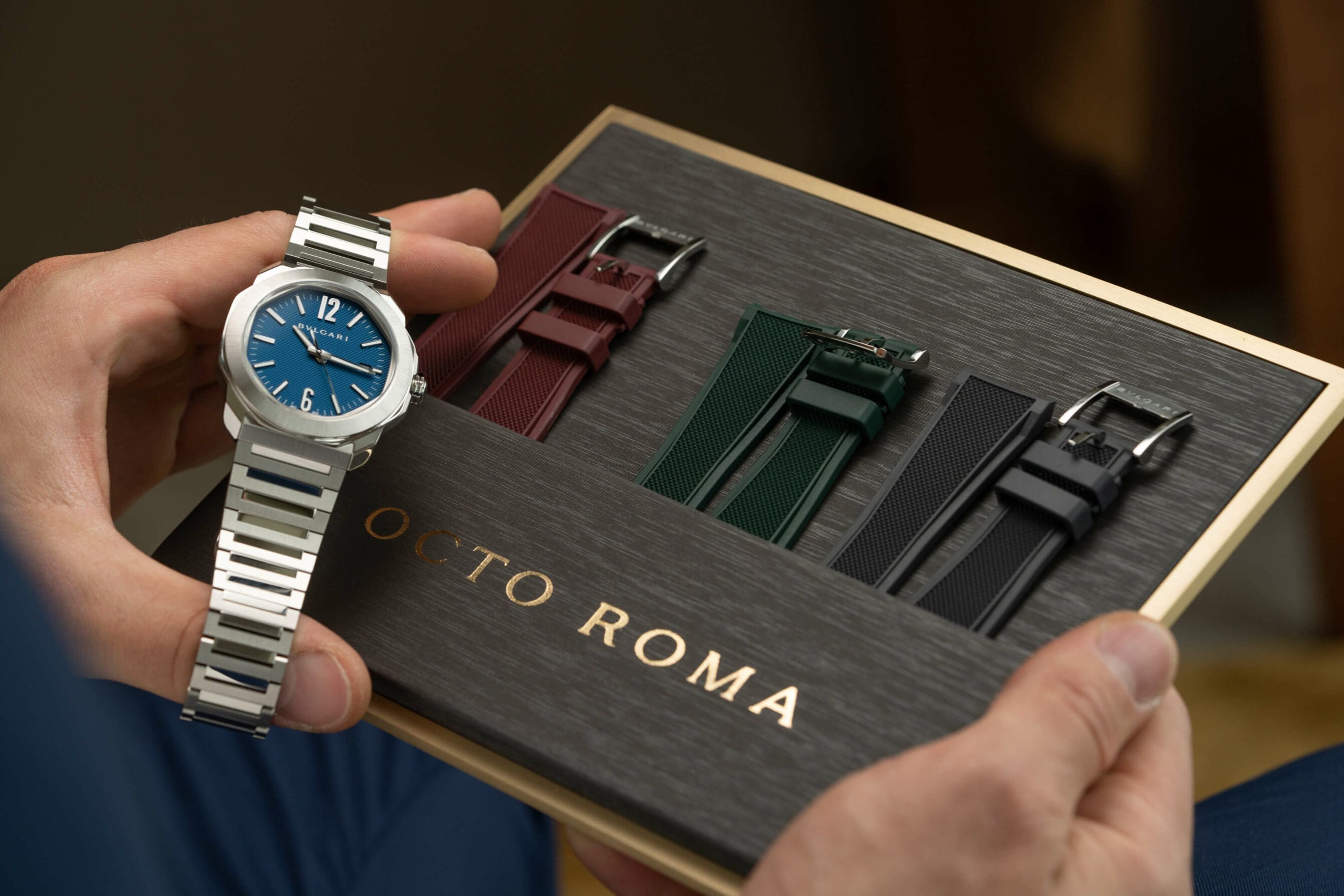 He further elaborates on the fact that there was a lot of trial and error over the three years of development, changing the interchangeable strap system three times until it was just right and even the movement two times. Fabrizio explains: "It was three years of development. We changed the interchangeability system three times because we were not happy, and we changed the movement two times because we were not happy." The Bulgari team knew they wanted to produce an in-house calibre, but that it could not just be for the sake of having the in-house marketing laurel. More importantly, it needed to perform to their high expectations.
Externally speaking, the key theme for the design overhaul was rounding out the Octo Roma case. By making it more round, the design softness a touch in its aesthetic and ultimately further distinguishes itself from the spotlight-hogging Finissimo. No longer the bloated brother, the Octo Roma has become a handsome cousin to the Finissimo. With its more rounded case, and redesigned lugs, the length of the case lug-to-lug has a more compact presence which gives the watch, from a wrist-presence perspective, more of a unisex factor (or at least a more amiable watch in fit).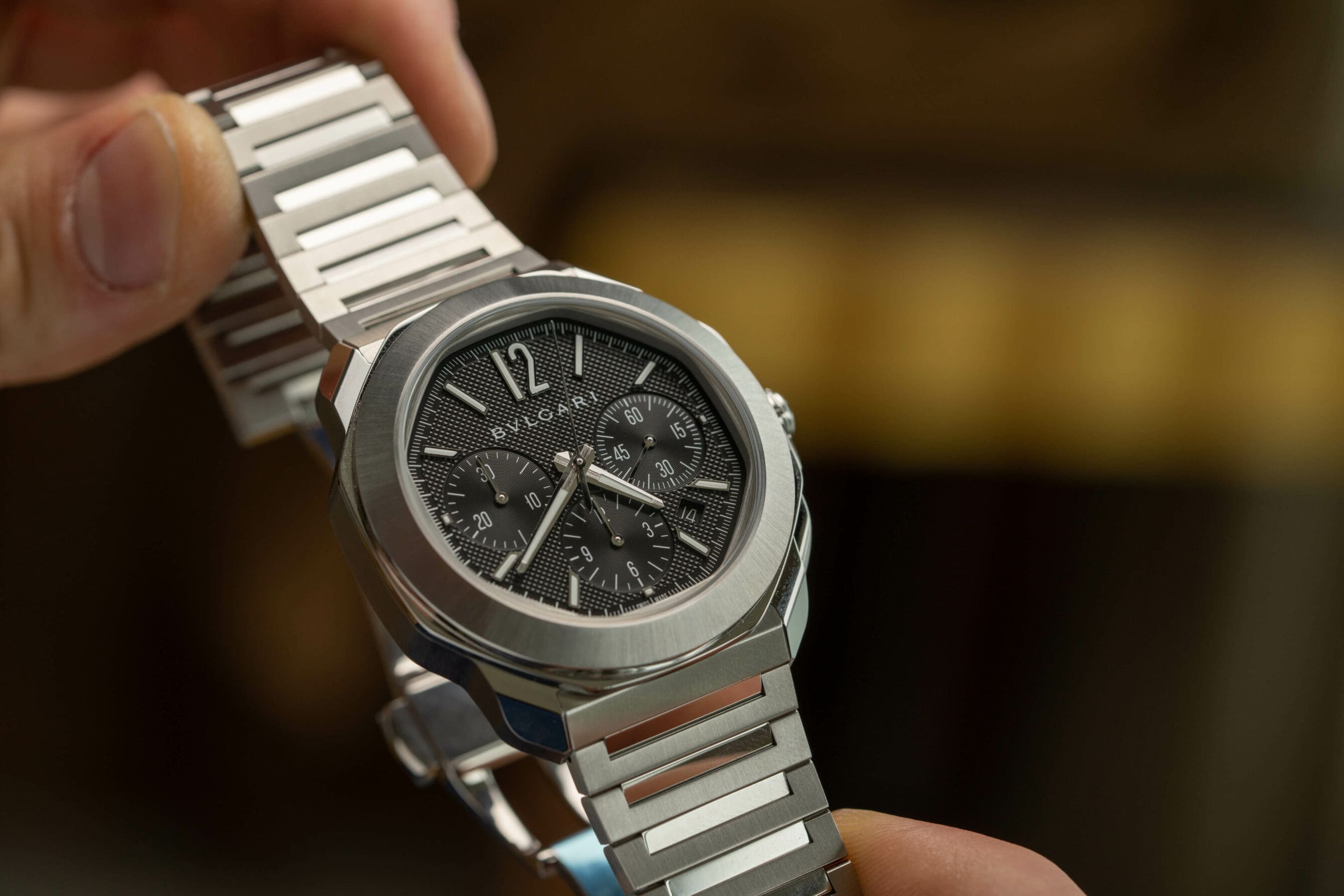 There are plenty more key findings and interesting details within Andrew and Fabrizio's conversation, and I do not want to spoil them all, so make sure you watch the full video for the full interview.