There are hundreds of emotions that flood through you when looking at a Cartier watch. Authentic historical contributions to aviation timekeeping, coupled with more than 170 years in the jewellery industry, shrouds the French name in an air of romance, adventure and audacious style. With few models is this truer than the Santos-Dumont, originally designed in 1904 for the brave pilot of the same name, and revived in 2019 in an ultra-thin case echoing the century-old designs more accurately than previous Santos models.
Although the SIHH release was an undisputed hit, perhaps the only drawback was the quartz movement, lacking that bite of heritage which can only be attained from knowing a complex series of gears and levers are working away on your wrist. Cartier answered prayers in 2020's Watches & Wonders online edition when they announced an XL hand-winding model, plus four extremely attractive special editions.
The first three aren't especially mould-breaking, but that doesn't make them any less stunning. Le Brésil pays homage to the aviator's first flying balloon, deceptively simple with its monochromatic colour scheme comprised of a platinum case and grey strap — the only pop of colour being the red ruby cabochon crown. La Baladeuse is especially regal, with yellow gold encapsulating a sunburst champagne dial, but somehow not appearing overly blingy. The n°14 bis embraces a commitment to contrast, with the yellow gold bezel and sword hands popping out from the anthracite grey dial and smoky-black strap.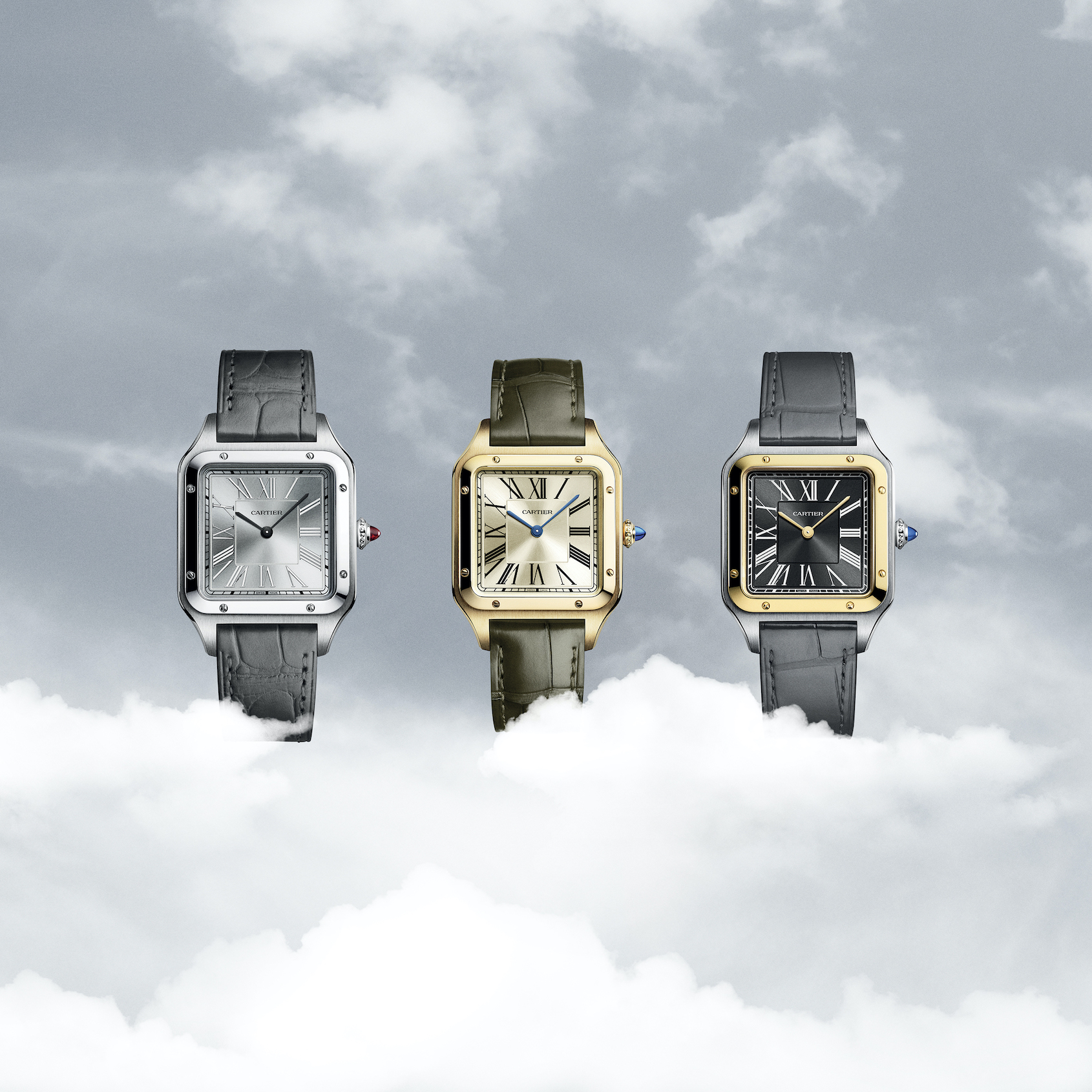 The standout, however, is La Demoiselle. Though dedicated to Santos-Dumont's final aircraft design, the styling is actually modelled on one of his Panama hats. The fabric-weave styled guilloché in the centre of the cream dial is matched by a strap of the same material, although it also comes with a brown alligator strap (with matching tiger's eye cufflinks) if the all-cream is too much for you. For more details on this platinum-cased marvel and the other models above, check out the Cartier excerpt from our 2020 Watches & Wonders showcase.