Visiting Cartier at SIHH is always an experience. Not only does the floorspace of the maison's booth outstrip that of any other, but there's always a sense of effortless cool, matched only by the sort of self-assurance that only comes from having been masters of your craft for a long, long time.
Cartier Santos de Cartier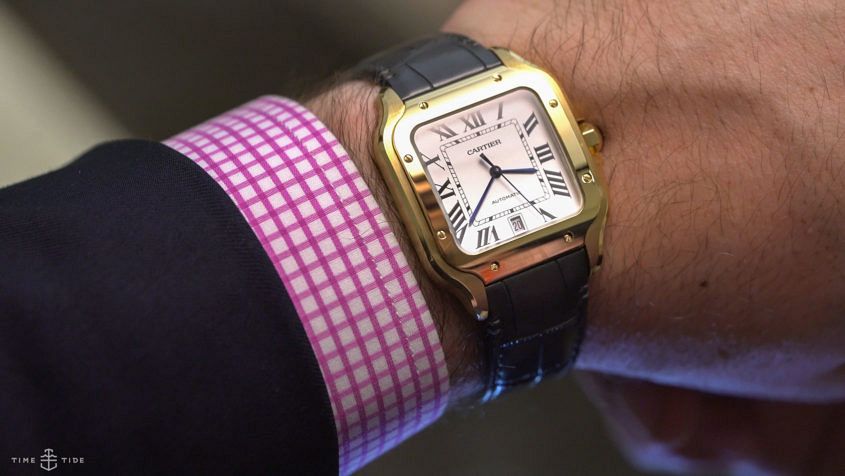 Take, for example, the Cartier Santos. The watch, which lays claim to being the first modern wristwatch, was born in 1904, and is wearing its age well. This year, Cartier gave the model some smart, user-friendly upgrades – most notably the QuickSwitch strap changing system. Thankfully, these changes don't mar the purity of the Santos case, which has received only minor ergonomic updates and subtle changes to the proportions of the bezel.
Cartier Santos de Cartier Skeleton
Cartier is well known for their skeletonised watches, so it made perfect sense for the Santos to get the stripped-down treatment. Offered in steel and pink gold large versions, this Santos, with its architectural Roman bridges, is an entirely more modern proposition.
Cartier Révélation d'une Panthère Watch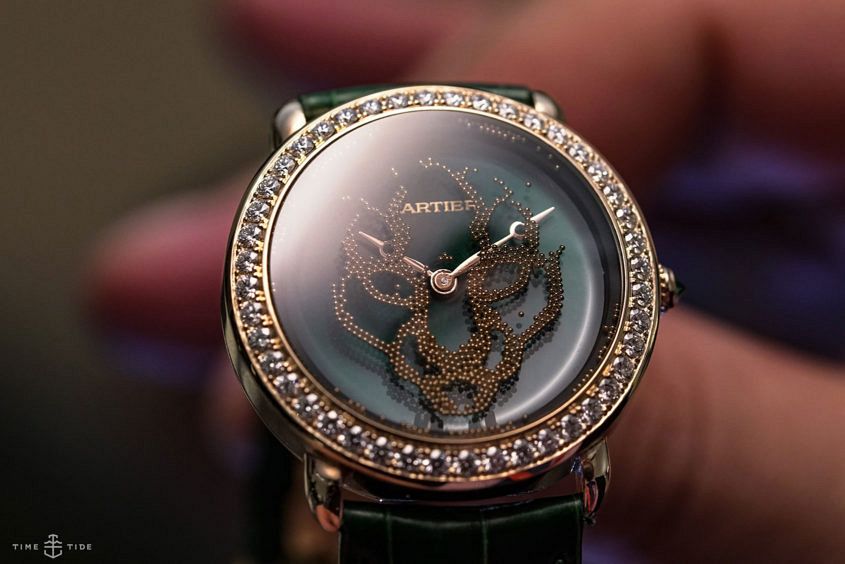 Seeing this watch for the first time was one of the real 'wow' moments of SIHH 2018. An entirely new visualisation of Cartier's famous big cat, hundreds of tiny golden balls lie suspended in a clear liquid, trapped between layers of sapphire. Every motion of the wrist sees these orbs come to life, tracing through invisible pathways, revealing the face of the cat.
Cartier Drive de Cartier Extra Flat
Last year we swooned hard for the pure refinement of the Drive de Cartier Extra Flat, one of the nicest iterations of the Drive to date. Well, this year the watch just became a lot more accessible, as this well-priced steel version joins the family.