In what is a meeting of two of the most significant collections from the Franck Muller manufacture, the Vanguard Crazy Hours is an exciting offering, made even more exciting with the news of an exclusive collection for Asia. The Vanguard Crazy Hours is the first time the brand has housed the famous Crazy Hours movement inside a Vanguard case shape, offering a feel that is more sporty and relaxed, to a caliber that inspires a more leisurely approach to time telling. It achieves this with a dial layout that is less than conventional, where the hour marker numerals are out of order and appear haphazardly strewn across the face of the watch. In fact, the movement beneath the dial is calibrated for the hour hand to track the numbers in the correct order, despite them being out of place on the dial.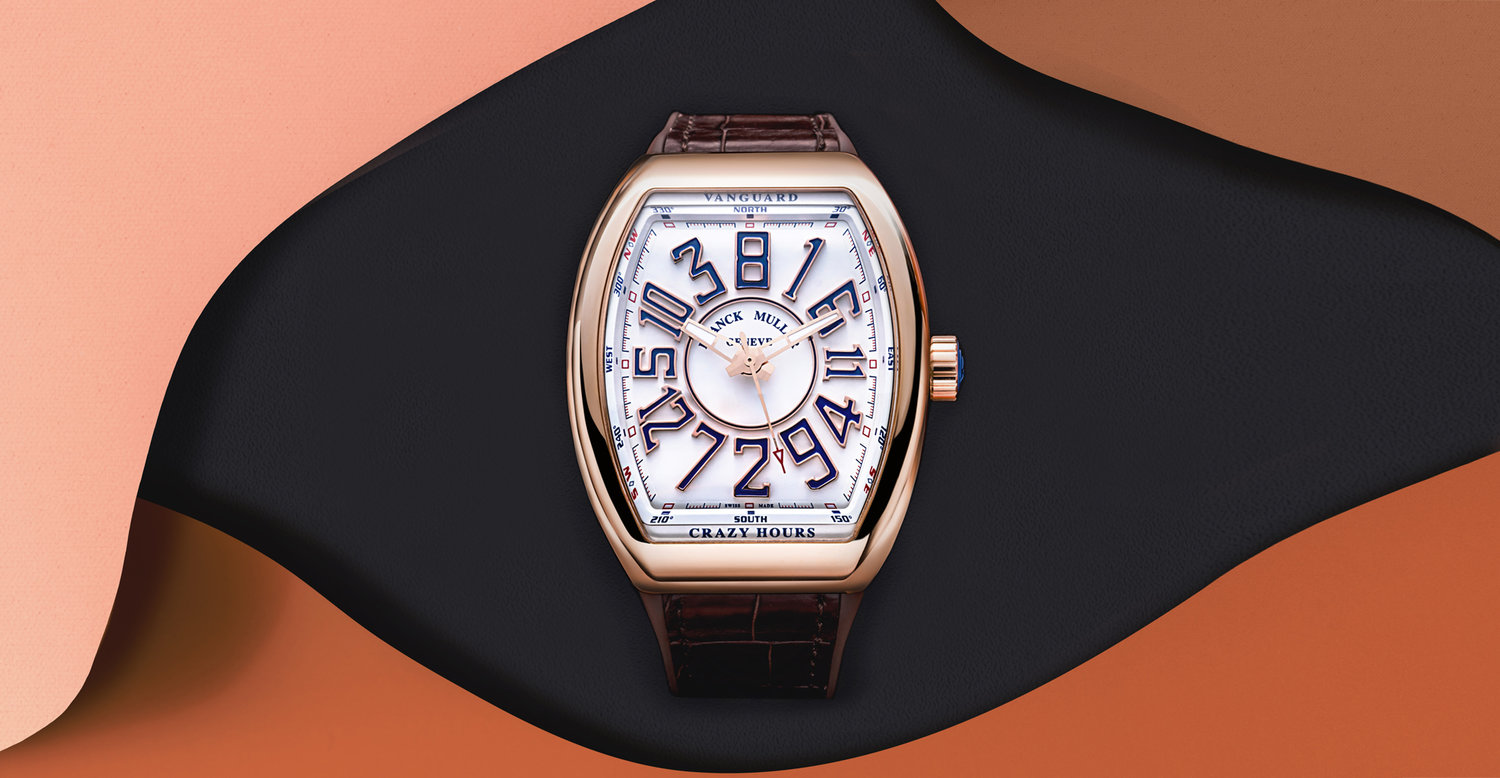 The combination of Franck Muller's trademark exaggerated numerals and this wistfully complicated movement forces you to pause for a moment when you look at a Crazy Hours watch, and appreciate that there's more on offer than rushing to be on time as you hurry from appointment to appointment. Not to mention that it does take some practise to be able to read a Crazy Hours with a furtive glance.
"It has been a very successful collection over the 16 years since the Crazy Hours was first released," said Nicholas Rudaz, the Franck Muller global COO. "Everyone who see it, loves it, because of how intriguing it is. When the Crazy Hours was first released, it was more difficult to show how the watch worked because we could only advertise with a photograph in a newspaper. But now with video being much easier to use, there are more people excited by the Crazy Hours than ever before."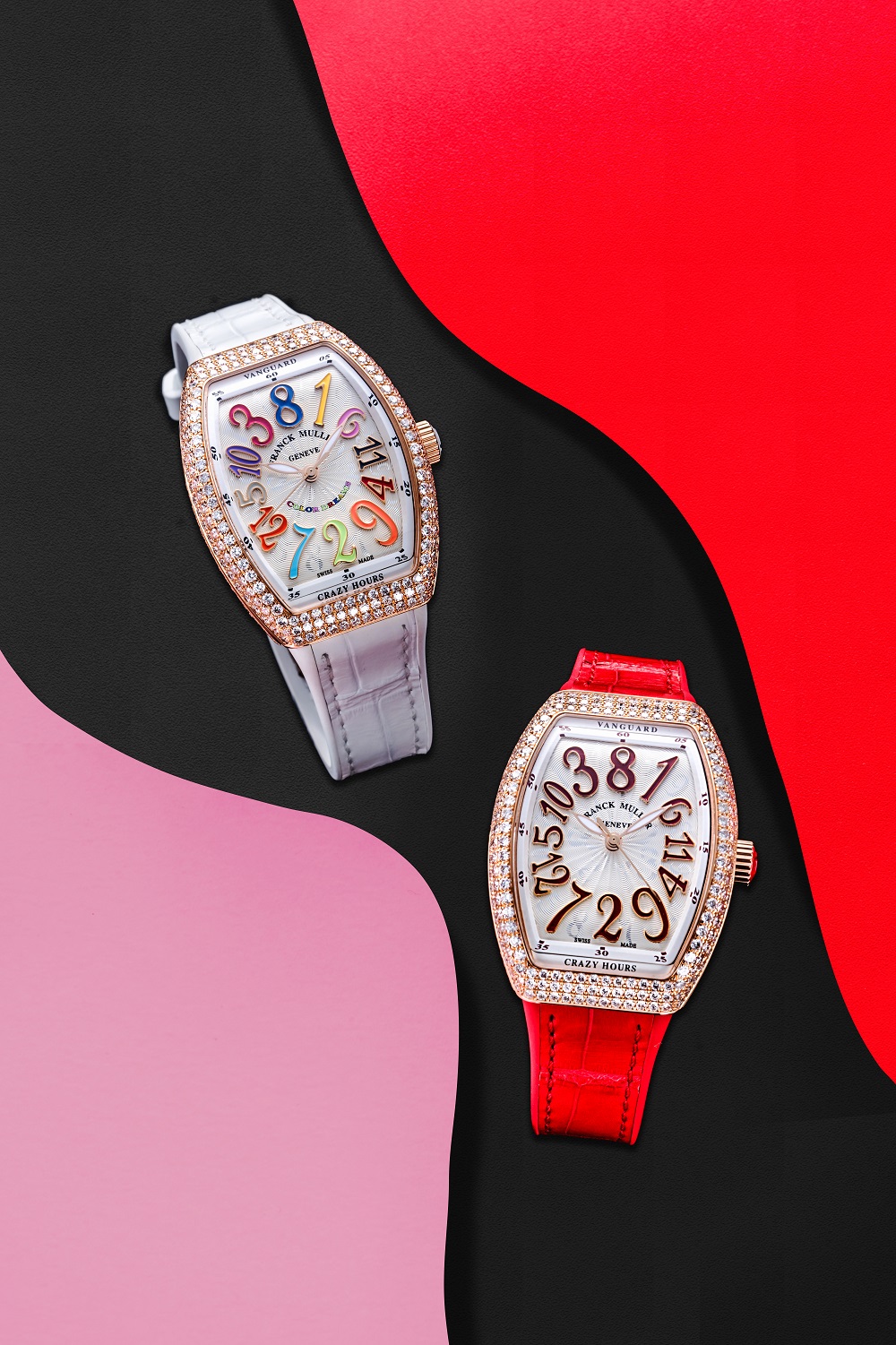 The new Vanguard Crazy Hours collection for Asia is available in a range of sizes to suit any wrist, both male and female, as well as a range of case materials that will offer something for everyone. There are also a range of dial options, with bright block colours and a faint hologram effect visible at different angles. As Mr Rudaz noted, "If you are ever running late to a meeting, you always have a good excuse when you are wearing a Crazy Hours." So if you want a little less stress when it comes to the next time your flight is delayed, a Crazy Hours could be the watch for you.