Want crazy value and creativity? Your next watch should be a microbrand – here are 5 brands to start you off
Luke Benedictus
Five years ago, Thor Svaboe got in touch with a Singaporean brand called Zelos to enquire about buying a bronze-cased Hammerhead diver with a meteorite dial. Being a piece of asteroid that exploded millions of years old and subsequently plummeted to earth, a meteorite is, of course, an extremely rare material. But this cosmic exclusivity wasn't enough for Time+Tide's Independents Editor. What Thor wanted was a meteorite dial in a particular hue to bring out the warm lustre of the bronze.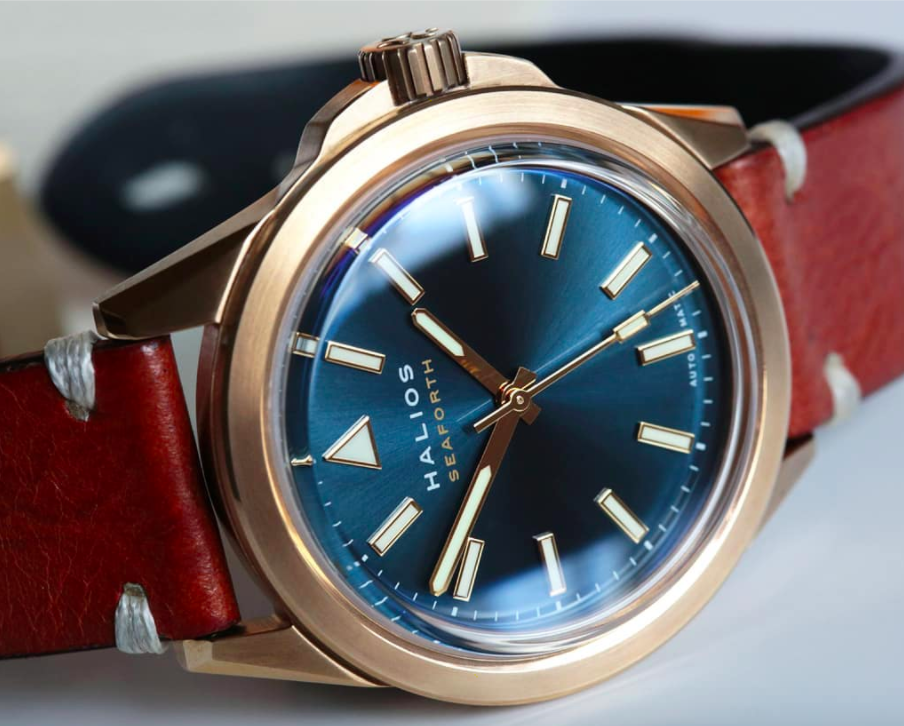 "So I said to the guy at Zelos, 'The new Hammerhead is great mate, but can you find one where the meteorite dial is a bit darker to match better with the bronze?' And he said, 'I'll have a look." He came back to me a few days later saying, 'I've got one!'"
Thor tells this anecdote to explain why he is so evangelical about microbrands. It's not just the impressive value – what's more significant to Thor is this personal dimension and the fact that you can often enter into a direct conversation with the founder of a brand. "With Zelos, the opportunity to have that interaction over a watch that costs $600, for me, is mind-blowing," says Thor from his home in Oslo, Norway.
Originally, Thor admits to being more of a vintage watch guy. But when he decided to add more modern pieces to his collection he began to realise that microbrands routinely offer jaw-dropping bang for your buck.
Long before Instagram, Thor heard about a Hong Kong brand called Obris Morgan on a watch forum. "I couldn't believe I'd found a mechanical watch with an in-house designed stainless-steel case, a bracelet, a mechanical movement from Miyota, proper lume and a well thought-out design that didn't look like anything else." he recalls. "And it cost less than $300 brand-new – including shipping from Hong Kong. This was just fantastic value, and my first NEW mechanical watch, signalling a move away from vintage."
As a passionate watch guy who's owned his fair share of pieces from Rolex, Omega et al, the other aspect of microbrands that appeals to Thor is the chance to get in on the ground level. Many of these companies start their lives on funding platforms like Kickstarter and Indiegogo. If you like the look of what a brand is doing, then you can assist them with valuable capital to help them achieve their dreams.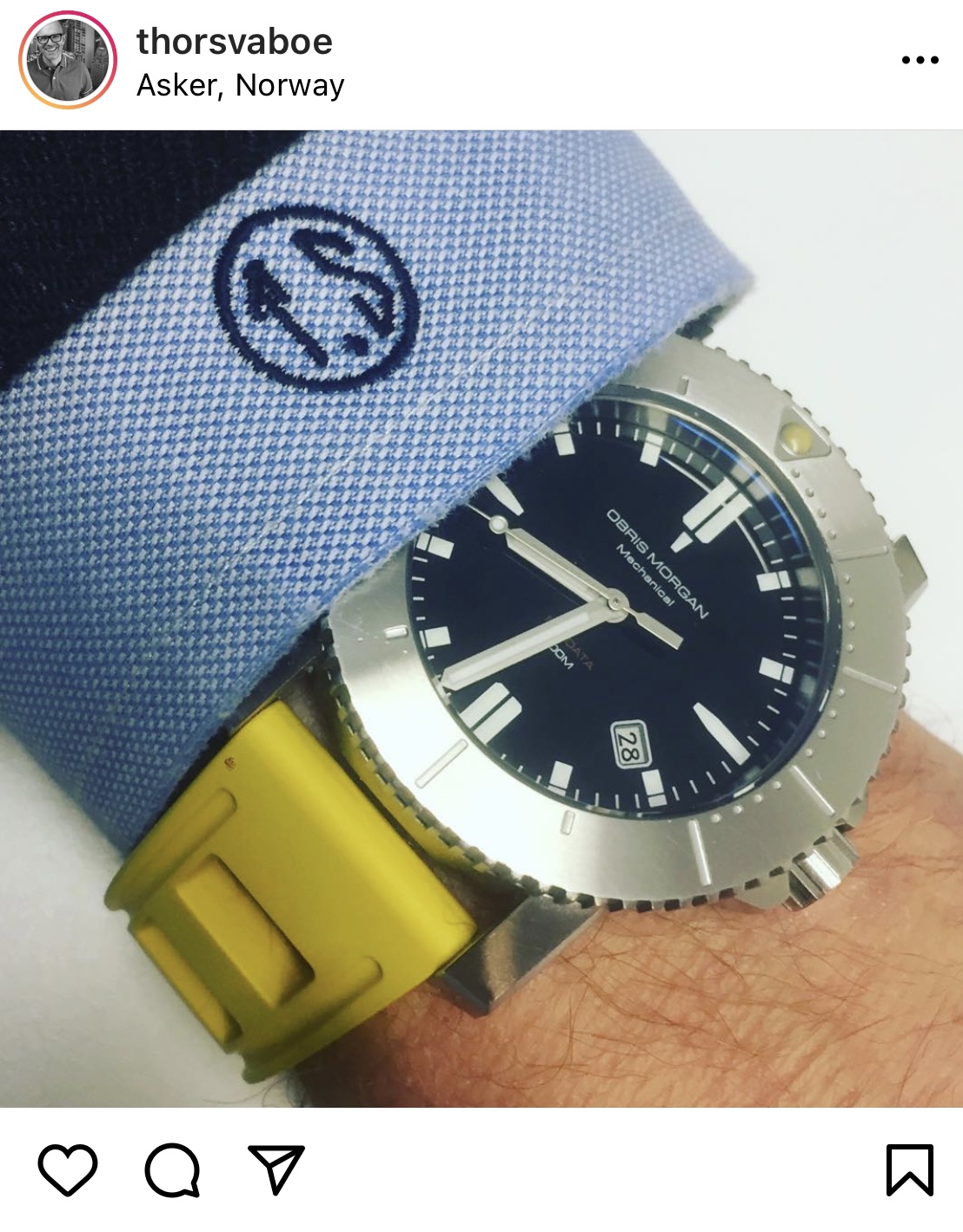 "You actually feel like you're part of something, building up a brand that will eventually become a proper operation with stock and pre-orders."
That microbrands will also tend to make watches in much smaller runs can also imbue them a special rarity value. A watch made by a small independent will never be a mainstream status symbol to broadcast the size of your bank balance. But that quiet discretion suits some people who prefer not to follow the herd. "What you get is more of a sense of exclusivity," Thor says. "And the fact that someone will look at your watch and they won't realize what you're wearing. Personally I quite like that."
But the true reason that Thor became so enamoured with microbrands ultimately comes down to their greater creativity. Small brands can be more nimble and adventurous, he explains. Liberated from the constraints of design committees and the pressure to sell tens of thousands of watches, they don't need to play things safe.  "Microbrands are the area where you often see the real creativity, life and energy," Thor says.
Five microbrands to watch
Here, Time+Tide's Independents Editor picks a handful of microbrands that you need to know about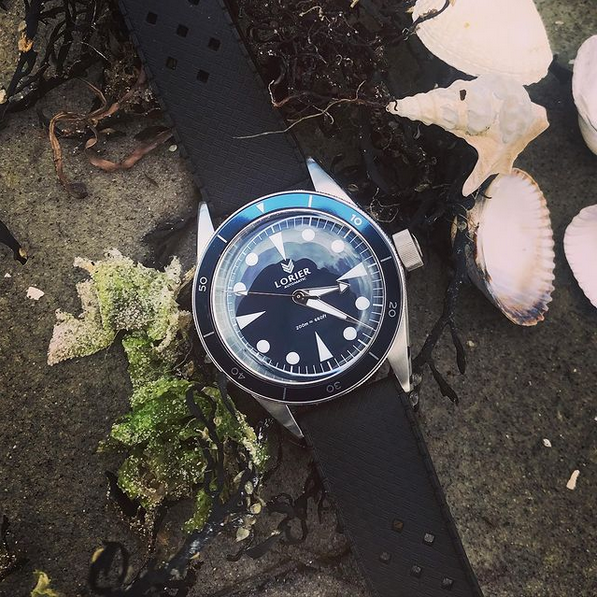 Lorier
"I've had four watches from this New York brand now. They do go very good sub-40mm vintage-style mechanical watches and their stock sells out in five minutes, which good $500 micro brands sometimes do. Again they offer great value – if they were a Swiss brand, you could easily triple the price.
"I remember buying one watch and mentioning during the purchase that I hoped it arrived for my birthday. When it arrived, on the back of the guarantee card was a personal birthday message signed by the two owners. It's a tiny detail, but that's the sort of dialogue you can get from a micro."
Halios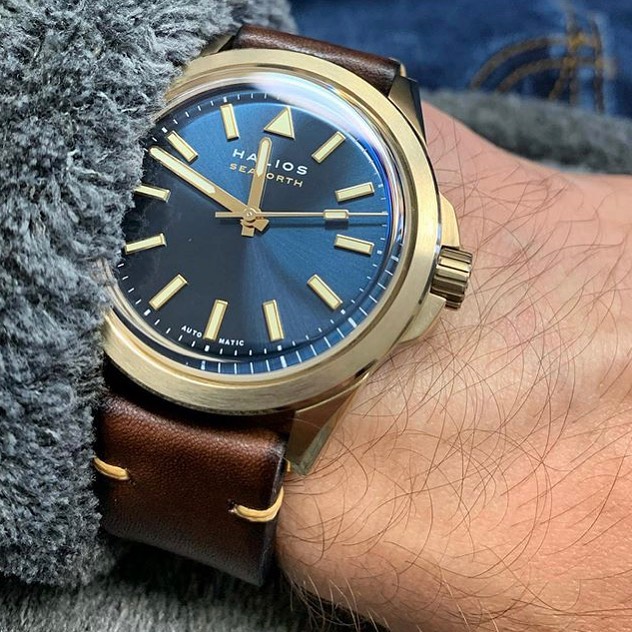 "This is one of the microbrands where you consistently see their watches re-sell above retail prices. Based in Canada, they made their name with serious dive watches with solid builds and superb design. Again, they're great value, and on the secondary market they're the microbrand Rolex. In fact, I still haven't found a dark blue Seaforth at a decent price..
"Basically what happens is you send Halios an email and then you might get allocated a piece when they do a new batch. Cross your fingers you make the cut, because they're fantastic watches that sell out fast."
Furlan Marri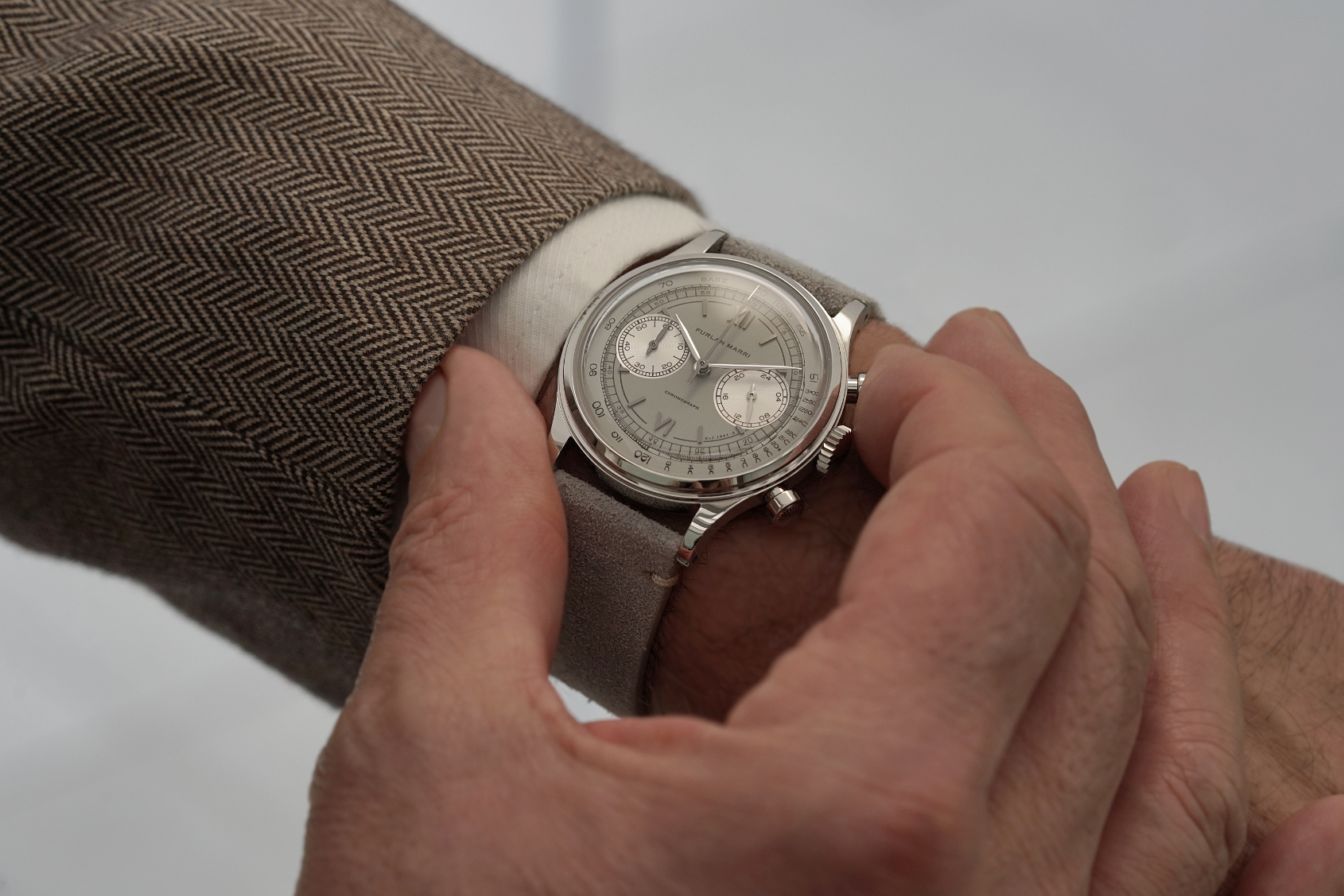 "This is a new Swiss brand to watch. They specialize in 1940s-style twin register chronographs full of intricate detail and a compact 38mm case. They quintupled their pledge goal on Kickstarter in about five minutes.
"What makes Furlan Marri different from other Kickstarter-funded microbrands is that they have meticulously worked through every angle and detail. This even comes through in their media packs – instead of hastily put together press shots on WeTransfer, you get a beautifully printed newspaper together with a handwritten note. These guys are clearly serious operators who agonise over getting every detail just so."
Serica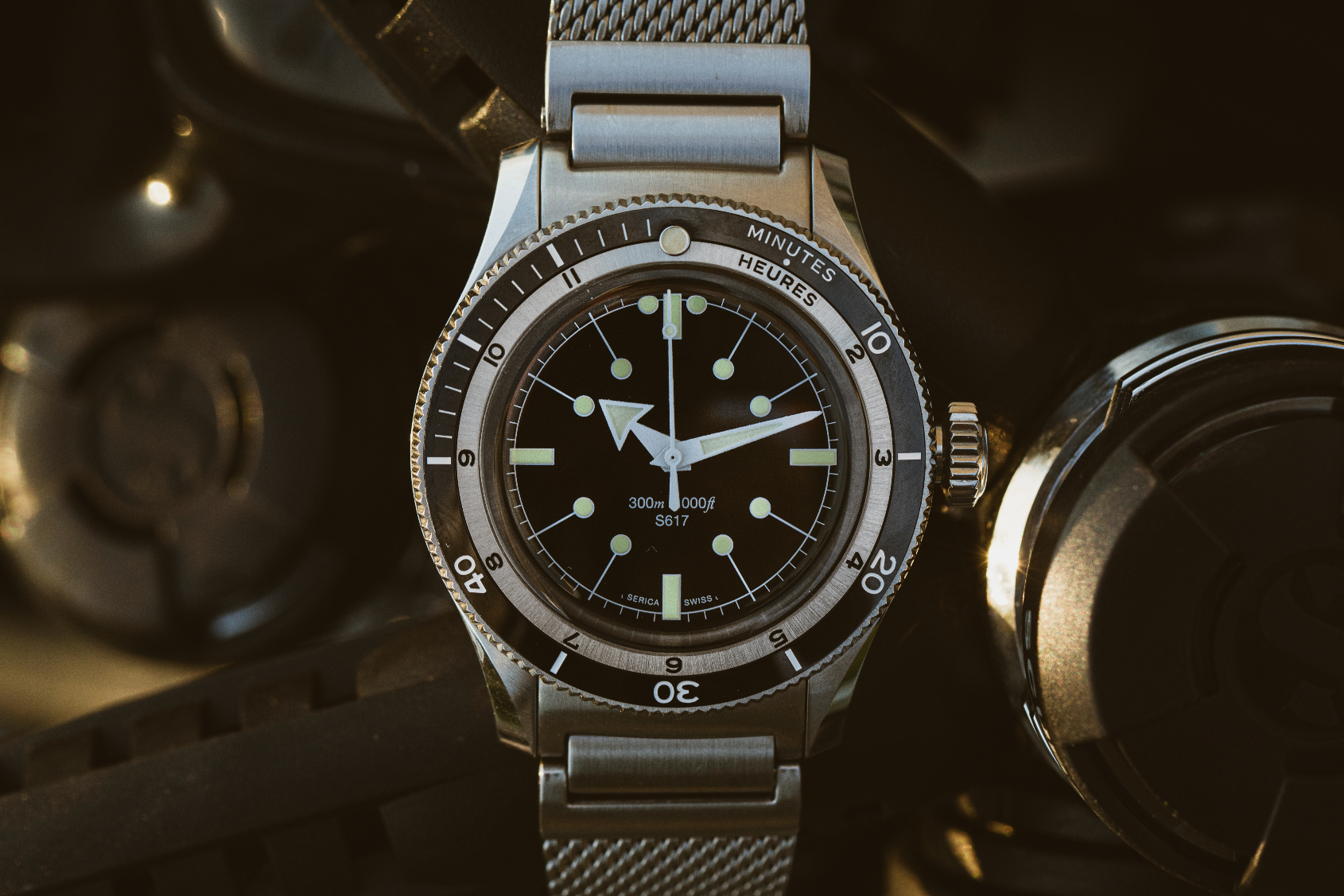 "Serica are a microbrand from France. They started with one bullet-proof basic military inspired field watch at a perfect 37.7mm size, with three dial layouts and a logo unseen unless you get your loupe out – a bold move. Last year they returned with the 4512, and its minimalist non-logoed case has a design speaks for itself, and it speaks volumes. What I love about Serica is they just understand that a slim sixties vibe can't be translated into a 44 millimetre watch. They have this form of utilitarian chic that to me seems delightfully French."
Studio Underd0g
"These guys are young British upstarts that just make super-fresh watches. They did a watch recently that was inspired by a watermelon – the colours were pink and green and the indices are shaped like watermelon pips. But despite those flashy colours, the watch uses a hand-wound, chronograph movement with a history that stretches back to the early sixties. It shouldn't work at all, but it just does.
"I love that example because it shows how they're not constrained by a design committee. They design whatever they want and show just how progressive a microbrand can be."