Vacheron Constantin's Creative Director Christian Selmoni on harmonious watch design
Time+Tide
Editor's note: This interview is an old one, from SIHH 2015, and the Harmony is a watch that isn't a massive focus for Vacheron Constantin right now, but the brand's Creative Director, Mr Christian Selmoni, is one of the most articulate and interesting creative minds in the watch business, and definitely worth a read, especially as much of this speaks to the overall qualities of Vacheron Constantin's approach to design and watchmaking.  
T+T: I understand that along with Vacheron Constantin's 260th birthday you're celebrating your own milestone – 25 years with Vacheron Constantin – congratulations! What was it like back then?
CS: I come from a watchmaking family. When I graduated in the late '70s none of us chose to go into watchmaking because we all thought it would be dead in a few years.
That changed a decade later. A friend called and asked if I was interested in a watchmaking job. I thought, 'Why not?' I joined Vacheron Constantin on the 1st of February in 1990, and we were 68 people. Now we are around 1300. So I think that explains how difficult the situation was back then.
T+T: It must have been a difficult time to work, in the years after the Quartz Crisis? When did the outlook for Vacheron Constantin start looking more positive?
CS: Yes, we made it through those years largely thanks to a small number of passionate collectors. When I started we didn't have the newest workshops or the latest machines. But the watchmakers were the best. When it became clear that mechanical watches might not completely disappear they quickly realised the value of these skills and invested heavily in fine, complicated watchmaking – I was very lucky to work for Vacheron Constantin at this time. When I started we didn't use computers for design. I got to see the last generation of traditional watch design. They were heroic times.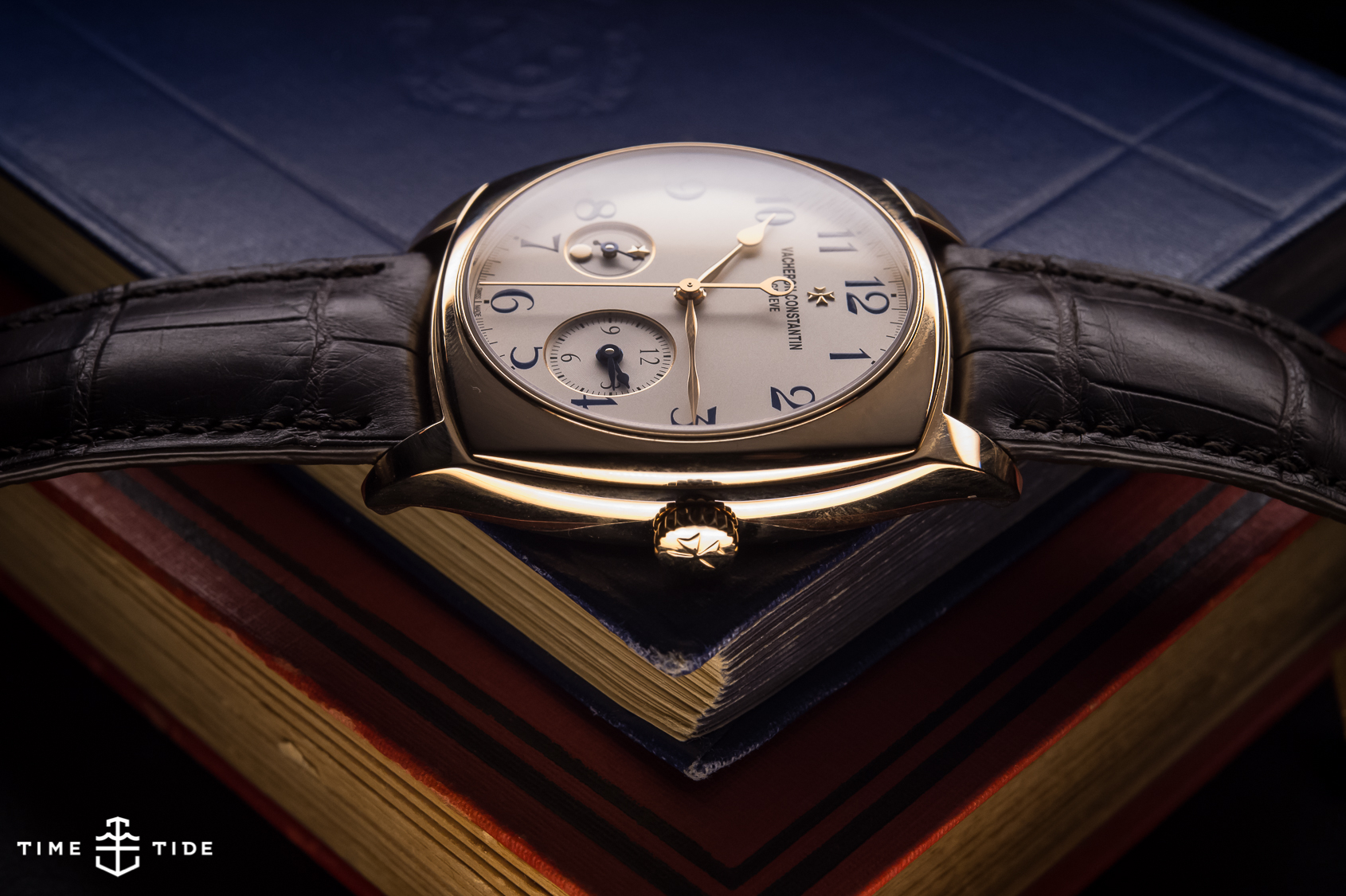 I got to see the last generation of traditional watch design. They were heroic times.
T+T: Vacheron Constantin is the oldest continuously operating watchmaking brand. It must be difficult to honour this legacy, while looking to the future.
CS: It is a challenge. We are famous for classic design, and we have to make sure our watches are still classic, because this is our history. But it's important for us not to look old or dusty. We combine state-of-the-art techniques, technology and materials.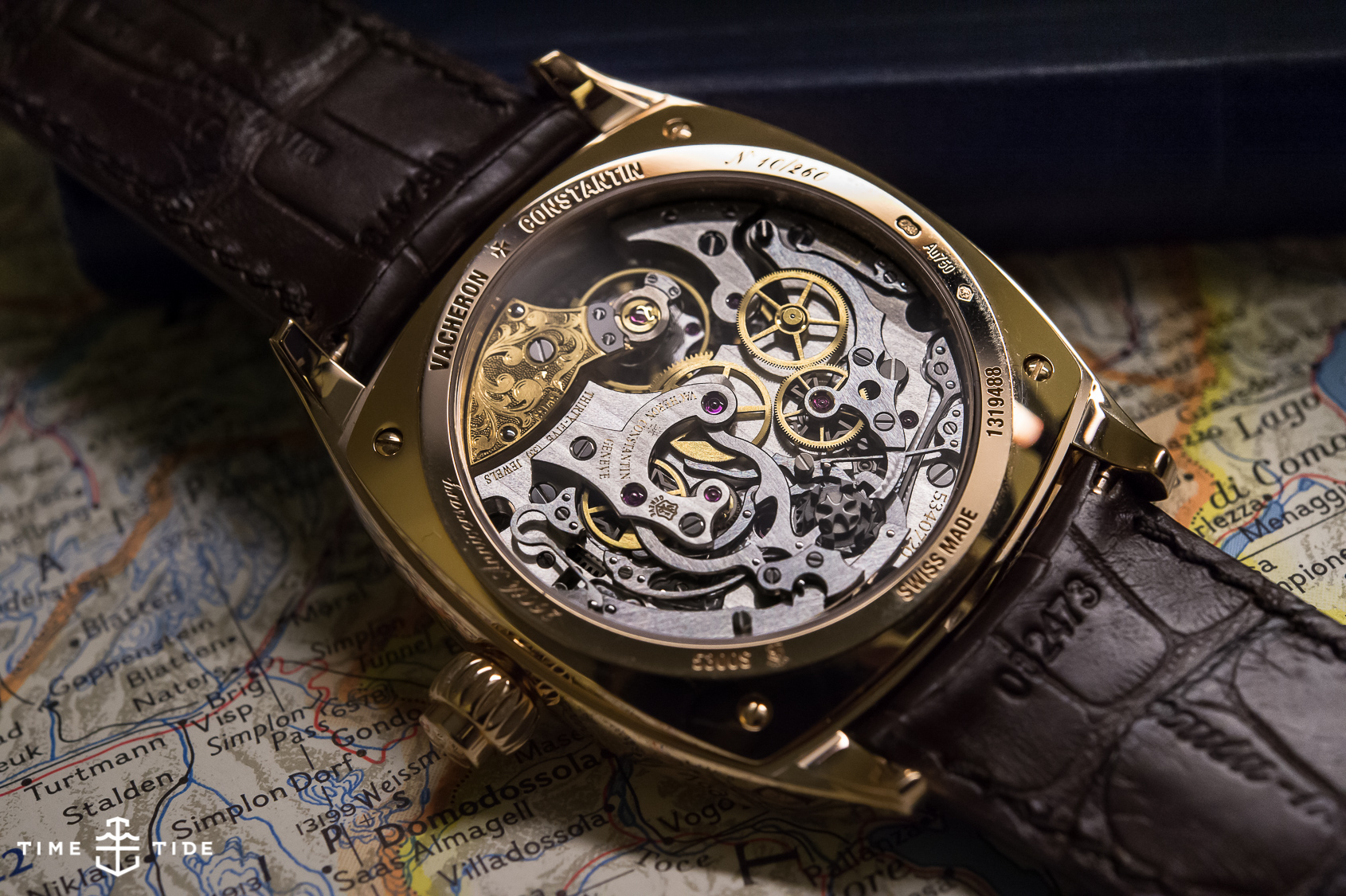 T+T: Traditional watchmaking is more than just traditional 'looking' watches for you, isn't it?
CS: Yes, we stick to classic watchmaking in terms of aesthetics, not only on the cases and dials, but also on the movements. Making our own movements is very important to us. They're the heart of a watch.
One of the complications that's very important to us, because of the watches we've made in the past, is the manually winding chronograph. We are famous for our classic chronographs from the 1920s to the 1950s. We started working on three new chronograph movements in 2008, and we decided to create a new collection to showcase these new movements.
T+T: So, you had the new movements – but you needed something to put them in. How did the Harmony turn into this beautiful cushion-shaped watch in front of us?
CS: As chronographs will be the heart of the collection we decided to choose a design that's rooted in our history. It's a piece from our museum that dates from 1928, with a very distinctive shape. But although the Harmony references the past, it doesn't re-create it; we never do a 'vintage' watch or a re-creation of an historic model. We've extracted elements of the 1928 design, but we have to think about the design not just for a single watch, but for an entirely new collection, which includes different sizes and complications.
T+T: What elements from the 1928 chronograph did you keep?
CS: We've kept the basic cushion shape of the original, but totally updated the case. It's very contemporary, with strong curves that give the watch a strong character. There are elements of heritage in there — we took the beautiful deco Arabic numerals of the original and adapted them.
There is one thing we kept from the original design — the hands. These are so nice, we decided to keep them just the way they are.
T+T: Getting the historic design elements seems straightforward enough, but how do you balance the contemporary design elements?
CS: The design process is the most 21st century. We still always start with a hand-drawn sketch, but more and more we use 3D software to simulate how the light catches the surfaces of the metals. It allows us to create more complex shapes. For example, the integration of the lugs into the case was something we worked extensively on – to make it contemporary without taking the easy way out and saying 'let's just make it bigger'.
T+T: Why are cushion cases enjoying a renaissance at the moment?
CS: The truth is that not everyone can do one cushion case well. Watchmaking has been hugely successful over the last decade, and brands are looking for new things to try. There are some shapes that everybody uses. But the cushion shape is not easy to work with. It has a little touch of vintage, but you have to be cautious about how you design it. It's a lot harder to do well than a simple round watch.
T+T : What's next for the Harmony?
CS: This is the launch year of the collection and we're focusing on the limited editions that celebrate our 260th anniversary. The engraving on the rotor and the beautiful blue of the numerals is unique to these launch pieces. We are already evolving the line for the years to come. For us, Harmony is a combination of shape and technicality, so we will continue to release technical, complicated pieces. We don't have a simple time-only piece in the collection. The cushion shape works really well in combination with complications.
The Harmony collection is an incredibly strong one for Vacheron Constantin. It proves that the brand has its eyes firmly set on the future, while not forgetting about their past. This, along with the incredible Reference 57260, proves that Vacheron Constantin is still very much a force to be reckoned with.
Vacheron Constantin Harmony Australian pricing
Prices start at $55,700 for the Harmony Dual Time.
Images by Kristian Dowling/Time+Tide Images.