It's wildly tempting to even entertain the idea. I could own an 'Only Watch'. I could actually bid on a watch that there will only be one of in the world, ever.
And for the first time ever, we have allowed ourselves to believe. Because, for once, the base watch for an 'Only Watch' unique piece is a relatively affordable luxury timepiece many of us already know, love and own. We're talking about the Tudor Black Bay of course, the winner in the "Revival" category prize at the Grand Prix d'Horlogerie de Genève (GPHG) in 2012. The proceeds for the auction, which in 2013 stretched to over 5 million Euro, will be donated in support of research for Duchenne muscular dystrophy. So you're also a great person for buying the Tudor Black Bay One (Which we first told you about here – Felix) You can see our mental gymnastics here. No doubt you and your friends are toying with the idea of a syndicate too. So, to enable this philanthropic process we're providing:
FIVE IRONCLAD REASONS YOU SHOULD ACTUALLY BID ON THE BLACK BAY ONE. FOR REAL
1. It's not only a unique piece.
It's Tudor's FIRST EVER one-off piece. From the brand on this topic: "It's a first for TUDOR, which as a rule produces neither limited editions nor one-off pieces." Our translation: You won't have other friends with previous years' Tudor Only Watches kicking around your bar on a Saturday night when you're bragging, we mean, um, singing its praises as a fund raising prize.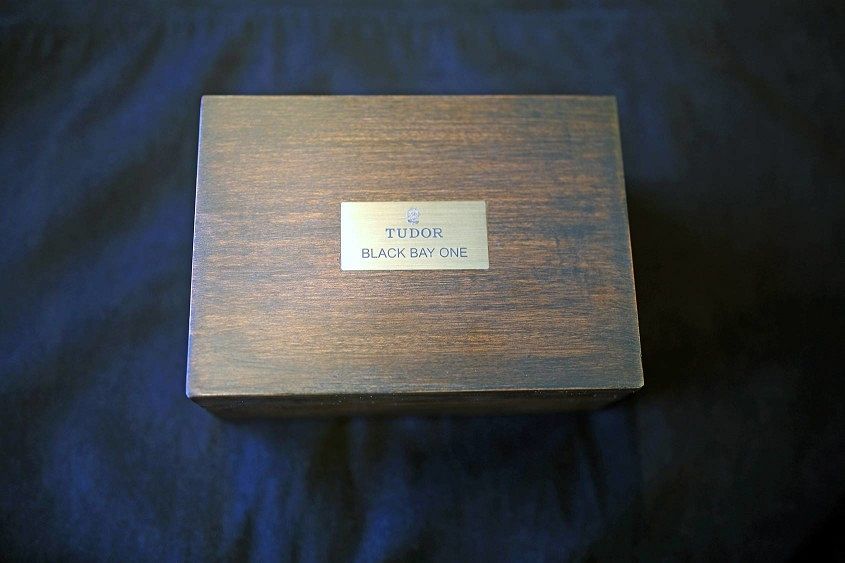 2. It's not modelled on your run-of-the-mill dive watch, it references one of the least known tool-watches in Tudor's history: reference 7923.
Launched in the mid-1950s and produced in tiny quantities, this is the brand's only divers' watch to have been equipped with a hand-wound movement. It also stands out from the other divers' watches produced by Tudor with its baton-type hands. "Highly sought after by collectors today," the Tudor press release says, "this rare reference was an excellent starting point for the creation of a one-off model destined for this unique initiative."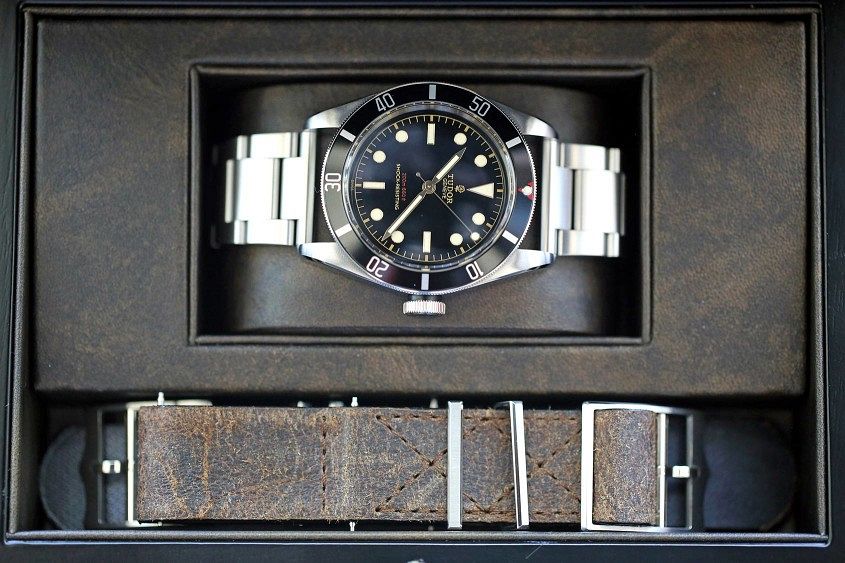 3. It has different dial text, so it won't get mistaken (by somebody colour challenged) for a standard Black Bay.
The dial layout of the historical watch with its two lines of text at 6 o'clock has also been retained, specifying the maximum guaranteed immersion depth, in red, along with the mention "shock resisting" already present on reference 7923.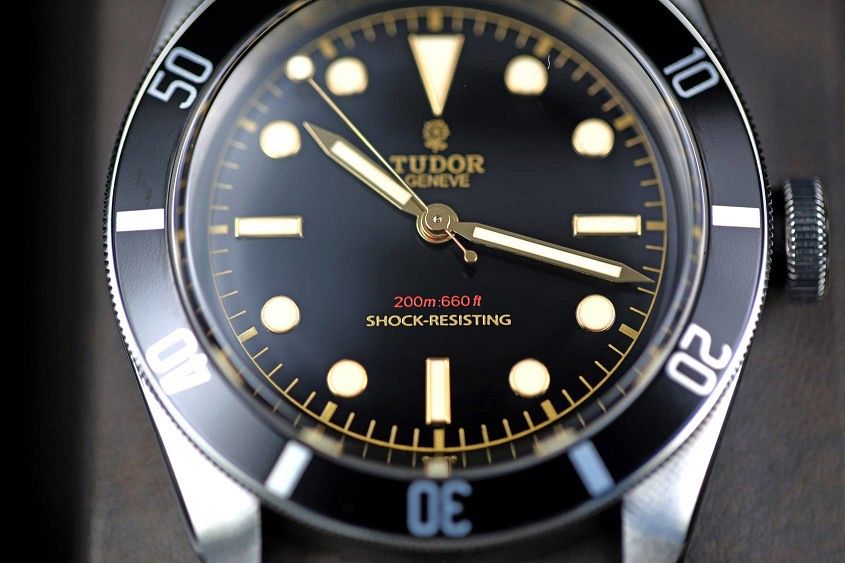 4. The Black Bay One also comes with two additional and unique straps as well as the bracelet:
They include a dark brown aged leather strap and a Jacquard-weave admiralty grey fabric strap which is woven in a century-old craft company in the French region of Saint-Etienne, the historical cradle of the passementerie (trimmings) industry.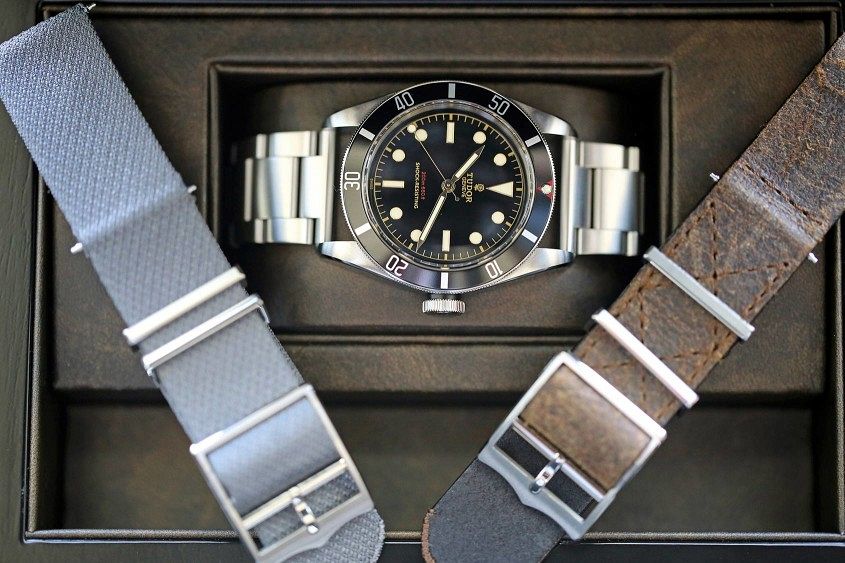 5. You might (might!) actually have a chance of winning it!
We mean, compared to all those precious metal, highly complicated, tourbillon-rich pieces it's in the mix with! At least logically you do! Dare to dream!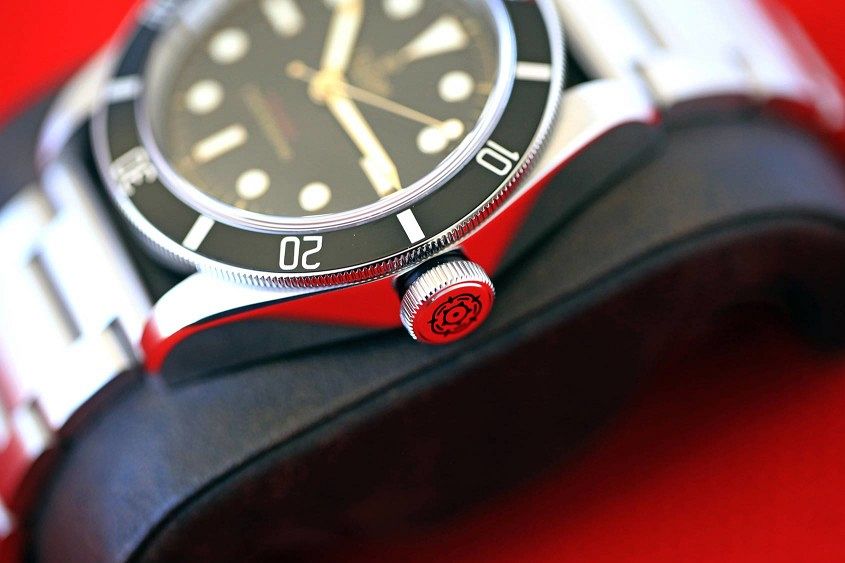 The Only Watch charity auction will take place in Geneva on November 7, 2015. Good luck to all!
How much do you think the Black Bay One will make at Only Watch 2015?