Ghosts are well known for haunting people. They leave people terrified. Too scared to leave their bedrooms at night. This ghost bezel Tudor Submariner ref 7016 is sure to keep you from sleeping, and the unshakeable feeling will be either intense horror, or intense attraction. There are unlikely to be fence sitters on this one.
On Every Watch Tells A Story this week we hear from Rob, the man behind Geneva Blue who represents a number of independent watch (and accessory) brands right here in Australia, and his pretty remarkable 52-year-old Tudor Snowflake Sub.
This special watch was born in the very late 1960s, and came into Rob's collection through a watch enthusiast friend who had purchased it at auction. Two of the most attractive features of the watch are the highly collectible ghost bezel and the full set of box and papers that the watch was sold with. The beautifully faded bezel offers a sense of just what the watch has been through in the half-century since it left the factory, with an evenly pale fade that offers a charming contrast against the black dial that shows signs of an equally well-lived life.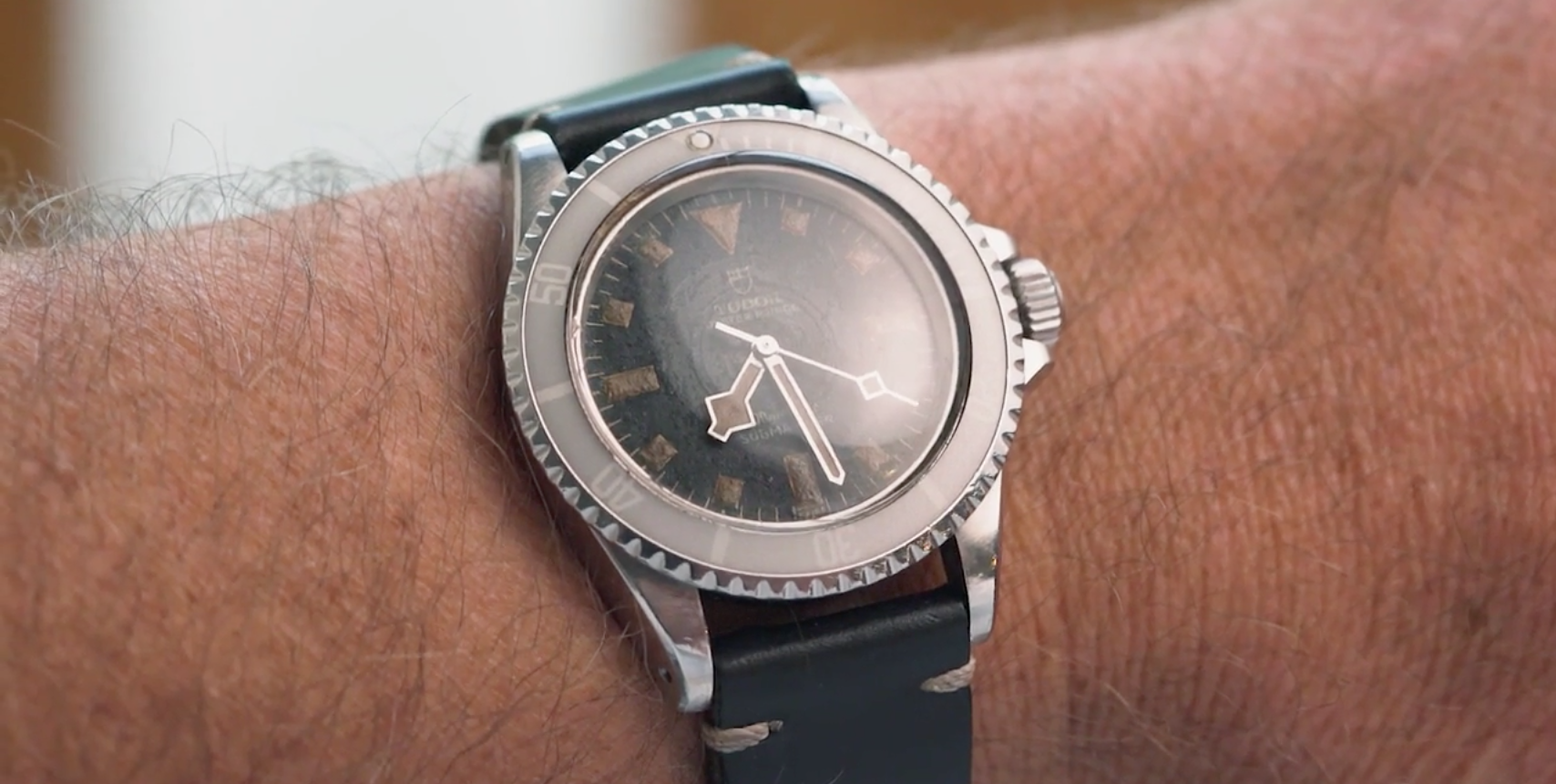 While this sort of wabi-sabi aesthetic might not be to everyone's tastes, any fans of vintage watches — and, more specifically, mid-century tool watches — will share Rob's unbridled enthusiasm for this watch and the stories that its textured, patinated surfaces tell.