Chatter about controversial watches happens everywhere from the halls of Baselworld to the comments section of Instagram, but the fury is often short-lived. A couple of notable exceptions released in 2019 included the 11.59 Collection by Audemars Piguet, and for different reasons – the Tudor P01. When we posted a pic of it on Instagram this morning, we were sharply reminded that this model is not done polarising people.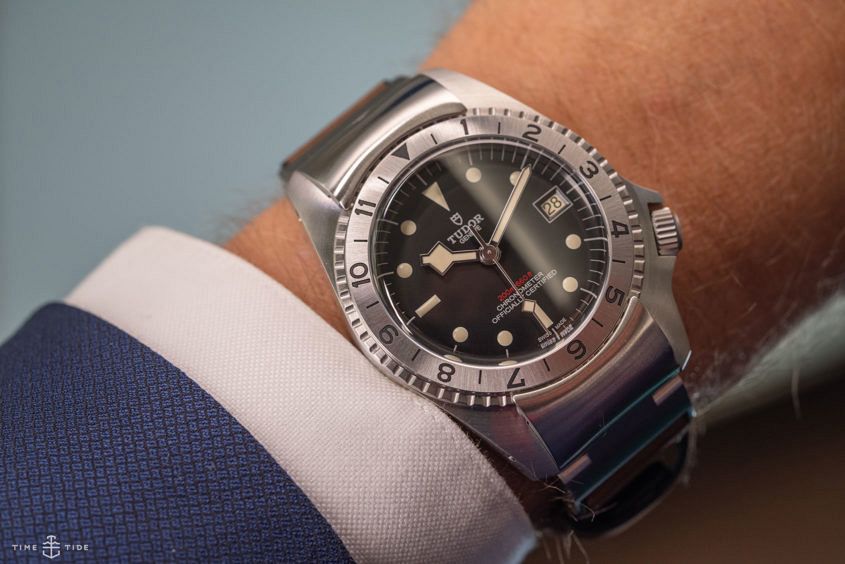 While it seemed that the delivery of a more steady stream of Black Bay Fifty-Eights (as well as a recent flourish of Black Bay S&G Chronographs) to retailers' cabinets had taken the spotlight off this less everyday addition to the family, this morning it was suddenly front, centre and in the firing line. Both of loving and loathsome comments. Before we get to them, let's review the story so far.
The Tudor P01 Recap:
Tudor shocked the watch-loving community at Baselworld 2019 with the release of the P01, a reissue of a prototype watch designed for the US Navy in the 1960s. The brand published teasers through social media before Baselworld that sent enthusiasts into a frenzy, with predictions that a reissue of their iconic Submariner dive watch was about to hit the market. But it wasn't the case, with the latest novelty from Tudor an unusual looking steel watch, with a 4 o'clock crown, and an unfamiliar bezel-locking system.
Beyond the curious aesthetic of the watch, it is made more interesting in the context that it was released. In 2018, Tudor were the talk of the town with they unveiled the Black Bay Fifty-Eight and the Pepsi GMT, watches that have both attracted long wait lists in the months since their release. With such enormous demand for these models, Tudor could have very easily changed a bezel or dial colour and called it their new watch for 2019. Instead, they looked deep into their archives for a watch they knew would spark discussion, and arrived on the P01, a watch that never moved beyond prototype stage after another manufacturer won the military contract.
While ugliness and beauty have an interesting relationship, this is seen especially when it comes to watch design. A classically beautiful watch will almost certainly be time-only, with leather strap, and have tasteful proportions (the Patek Philippe ref. 2526, the A. Lange and Söhne 1815). Ugliness, on the other hand, is unrestricted in its expression. The P01 is a very different looking watch compared to a Patek 2526, and you can see Tudor exploring that unrestricted space with this design.
It was a bold decision by Tudor, and one whose success will be seen as the P01 either gains a similar cult following to the Omega Ploprof, or it struggles to eclipse the roaring enthusiasm for the Black Bay Fifty-Eight and GMT.
In that vein, a few months have passed for passions to cool off, so we thought we'd wrap up the sentiment of how people feel about the P01 now.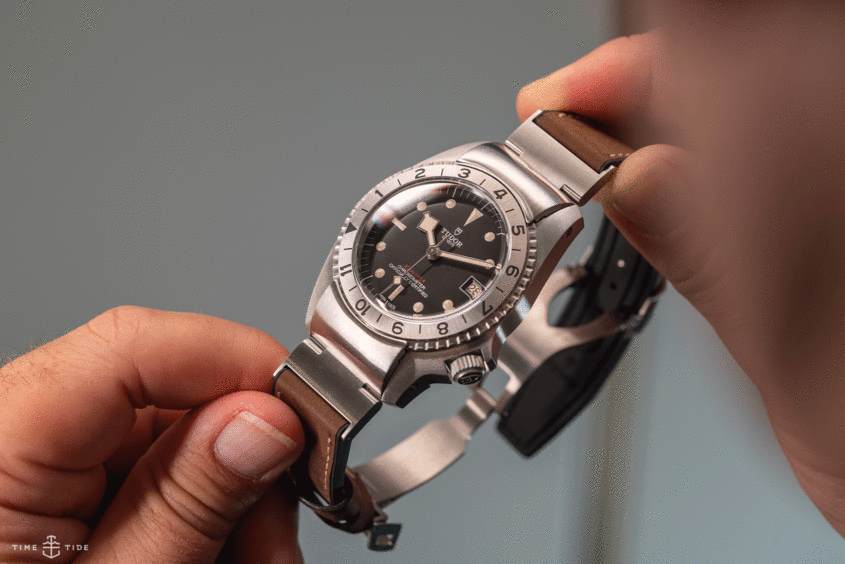 Those curious about the Tudor P01:
Keen to try it on and shall see – @doug_lazz
Trust us, it wears much better on wrist.
It's growing on me – @therolexist
True love doesn't always happen at first sight.
Looks odd but will wait til I see it in person – @theschuffo
Current classics always looked odd in the past.
Those not convinced by the Tudor P01:
If they'd released a BB58 GMT, a coke GMT and re-released submariners that would have been exciting. – @juzzyhunter
A Coke GMT would be very cool.
Still not really feeling it. I don't think Tudor deserved all the shit they copped for doing something a little different though! @timbo_loco
A little bit of different definitely never hurt anyone!
Looks like an SKX on steroids – @seikoobsession
It sounds like you have an obsession with Seiko …
Team Tudor P01:
This thing is going to be a classic I guarantee it @n_pearson
The Aquanaut had a mixed reception when it was released too.
Loved it since day 1 on release @ef_tea
Go #TeamTudorP01
I need this. @watchsapien
We think you need it too.
It's pretty clear that feelings are still strong about the Tudor P01, despite some time having passed. What are your thoughts? On a scale of 1-10, how do you rate it?