The Tudor Black Bay Bronze 58 is the first Tudor I've bought in over 5 years, these are the reasons why…
Andrew McUtchen
I still clearly and plainly remember the day I first saw a Tudor Black Bay. It happened to be my first ever Basel. The year was 2012, and I should really paint a picture of the minutes leading up to the discovery. Because these were also quite memorable.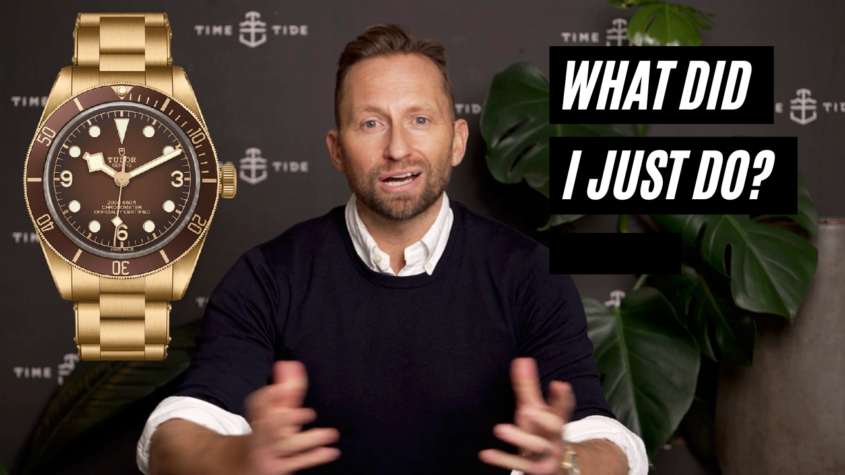 They were the first moments ever spent in the great, grand edifice of the Great Hall 1. I must have looked like a carnival sideshow clown – head rotating from left to right with mouth agape. The sheer scale of Basel is quite hard to describe, because there are few – if any – shows or exhibitions of equivalent scale.
Let's go back to Basel 2012, and my first impressions
Back then, from memory, I was trying to absorb the absurd grandeur of the Bulgari booth, the TAG Heuer booth which appeared to have been struck and separated down the middle by a lightning bolt, the Hublot booth – lit up like Shinjuku at night – Zenith, the show went on and on. And then in a humble adjacent boothfront at the rear of Rolex's mega-booth was Tudor. There was a larger than human scale watch – The Black Bay Heritage Red on a screen at ground level. It was the first ever Black Bay model. And it was so obviously, so wonderfully related to vintage Tudor models, straight out of the blocks.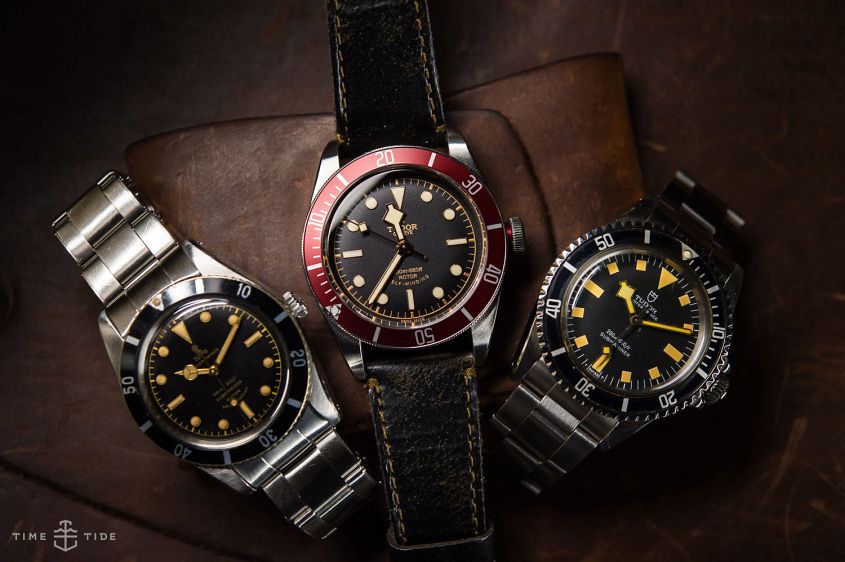 What stood out to me was the burgundy tone of the bezel; as warm to the eyes as a tall glass of Shiraz is to the throat on a cold winter's night. The dial, elevated by gilt details, appeared borderline tropical – a desaturated matt black tone in start contrast to Rolex gloss black dials so popular at the time. Also the leather strap, which appeared to be distressed, battle-scarred, ready and able to whisper to the wearer's wrist of a life already lived.
The Black Bay Heritage Red was an instantaneous must-have
I had to have it. And, eventually, some years later, I did. But then, to get to the heart of this story, there was a long gap. Five years to be precise. I suppose what's curious about this timeline is that it encompasses the release of what is indisputably the triumphant release of the modern era for Tudor – the Black Bay Fifty-Eight. Who could argue against this being a watch worth acquiring? Subjectivity aside, it is such an aggressive value proposition that watch lovers at all pay grades have picked one up – many claim they wore it more than their more expensive, or fancied stablemates.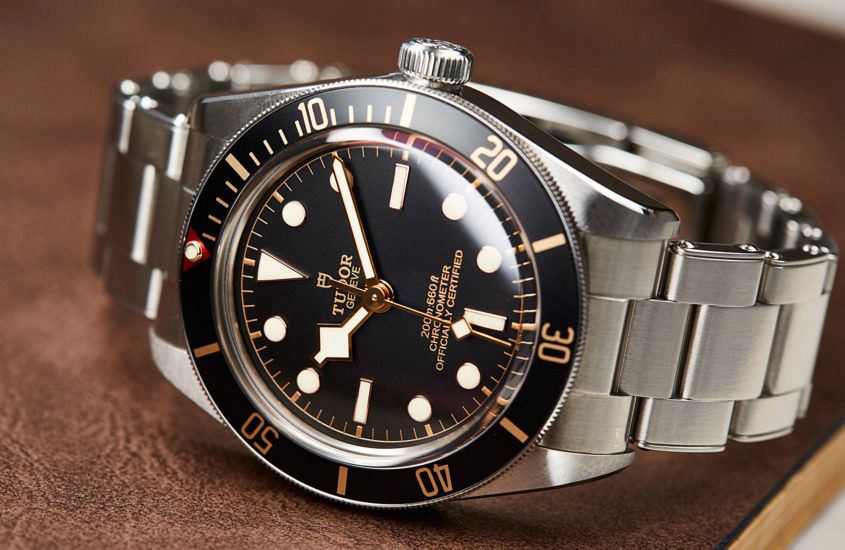 How does this connect to the Black Bay Bronze Fifty-Eight Boutique edition?
So, this introductory spiel has hopefully done a decent job of raising more questions than it does give answers. For this is the point of a post about a video – to steal as little thunder as possible while still giving the viewer plenty of reasons to forge on to the main game. So please, be my guest, let's go behind-the-scenes at Time+Tide HQ on a day when I decided, on a whim to spill on the inside story of how this watch has ended up in my collection.