Editor's note: One of my main criteria for a banger watch these days is wearability. Sure, looks are important, but fit reigns supreme. Luckily, the Zenith Defy Classic Skeleton delivers on both fronts …
The story in a second: Contemporary design and classic size make this a winning combination.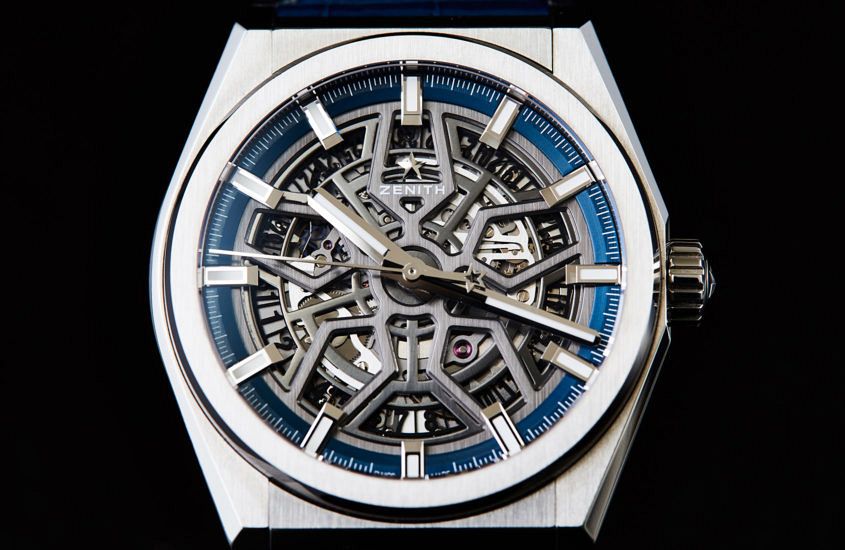 It's no secret that the Defy is Zenith's darling this year. Baselworld 2018 saw them release a swag of different versions, including the crazy Zero G, the impressive chronograph, and this watch, the comparatively simple Classic. And while it may lack some of the fancy functionality of its bigger brothers, for me the Zenith Defy Classic – particularly this open-worked dial option – is the real winner.
The dial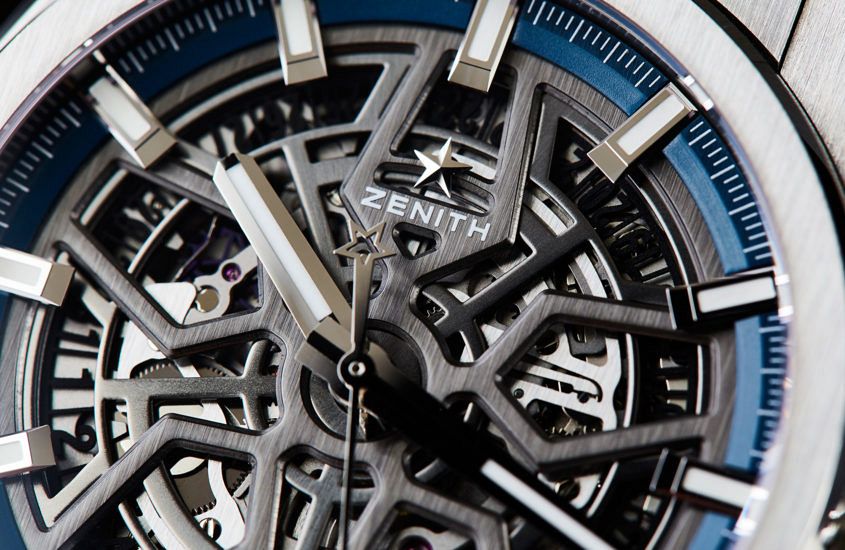 You have to start with the dial, don't you: a modern open-worked number with a bold star motif, inspired indirectly by the brand's star logo, and more obviously by the epic Defy Lab limited edition from last year. And while these sort of dials tend to lean towards illegibility, it's not really an issue here, as the quite large, lumed hour markers are anchored by the contrasting colour of the outer chapter ring, and the hands are bold enough to stand out against the busy background. The date at six (and indeed the whole date wheel) does get a little lost, though, and frankly I think that's more of a pro than a con, blending seamlessly into the background until you need it. All in all, the Defy Classic's dial manages to be interesting without being cluttered.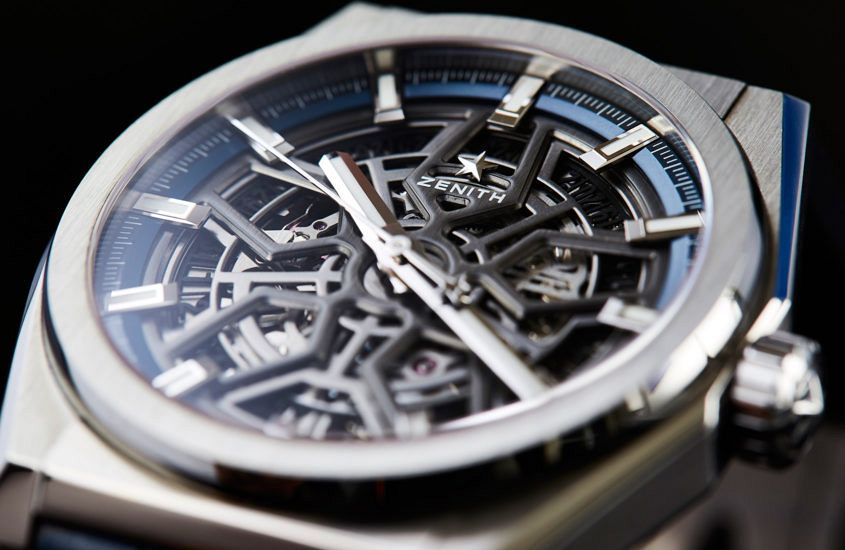 The case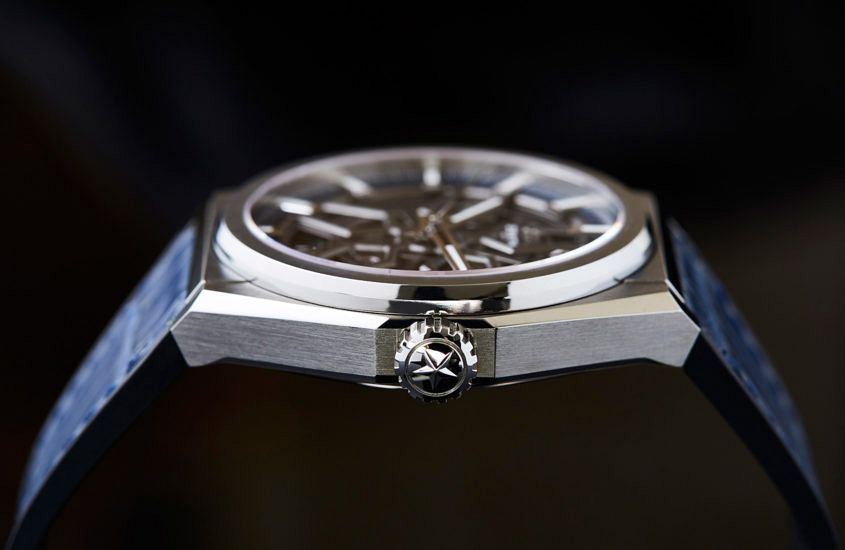 OK, I love this case. Hands down, the best thing about this watch. It's so wearable. At 41mm across and circa 13-and-a-bit high, it's so well sized. There must have been a real temptation to go, 'Hey, we're making this avant-garde luxury sports watch, let's make it 44mm', but I am so glad they resisted that temptation. Sporty and modern does not always equal big. By no means does this watch get lost on your wrist, but it also doesn't overwhelm it. Add the titanium construction into the mix and I think you have something that really is perfect proportions for a luxury sports watch. I really like the angular, retro-inspired design too. The Defy has a personality all its own.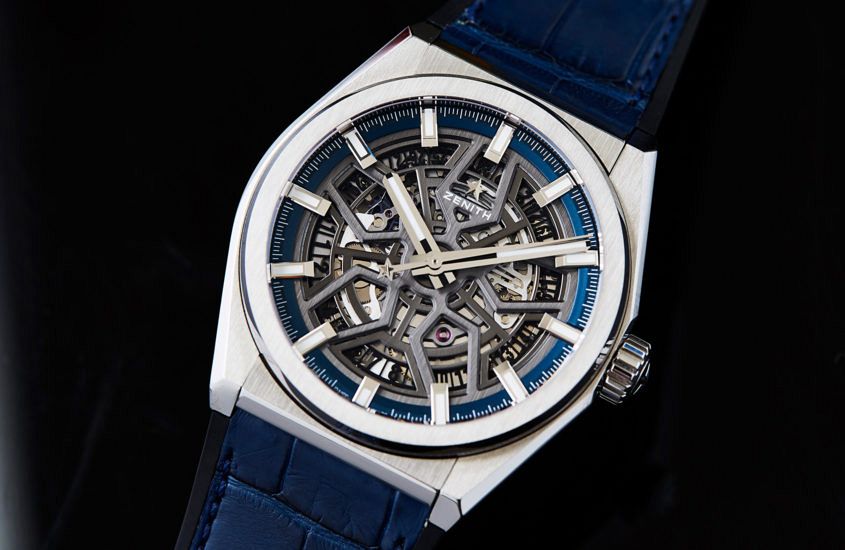 The movement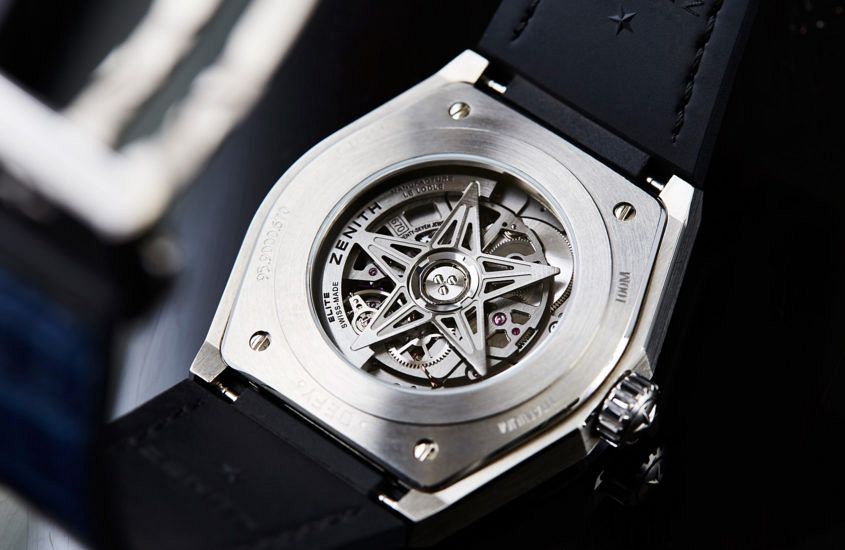 Beating away inside is the in-house Zenith Elite 670 SK. You can see it from both sides thanks to that open-worked dial, and through the open star-shaped rotor on the back. It looks nice enough, with fine, if not overly ornamental finishing. It's got a silicon pallet lever and escape wheel, which is nice, and 50 hours of power reserve. I understand that this is the entry point into the collection, though I do think it would have been nice if they could have used something like the Elite 6150, which gives you 100 hours of reserve. In 2018, for this price, I think 50 hours is bare minimum.
The strap
Really good. There are rubber and bracelet options available, but this version is rubber-backed blue croc, the sort of strap you'll be very familiar with if you've ever held a Hublot. It sits flush with the sides of the case, creates a nice flowing, cohesive look. Comes on a perfectly nice single fold deployant with a star motif.
On the wrist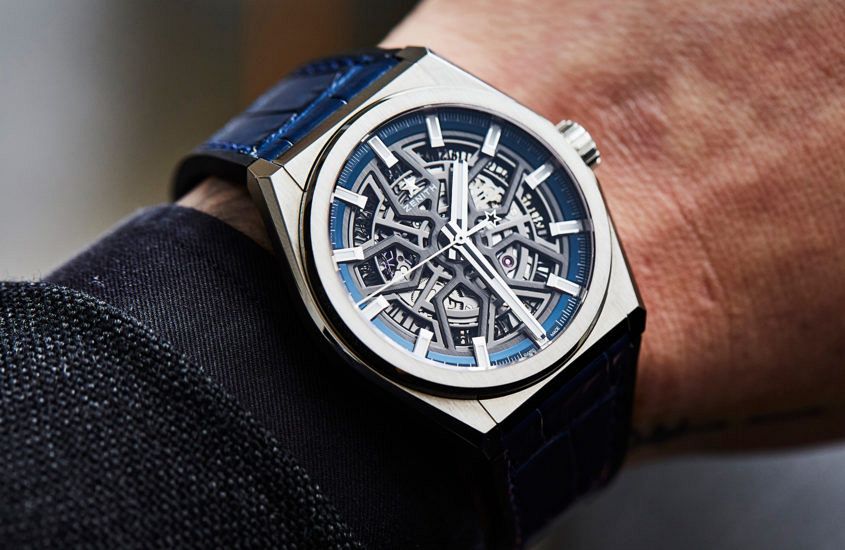 I love it! It's such a good size on the wrist. Not too big or too small, plus the weight is minimal, which I dig. And while it's only time and date, there's enough going on to ensure it could help while away the minutes in your next boring meeting.
The verdict
It might lack some of the sex appeal of the upsized El Primero 21, but on the wrist it is so strong. A lot of brands make this sort of contemporary, skeletonised sports watch, but honestly this is one of the strongest I've seen recently.
Talking point
Size isn't the only thing that matters, mate …
Who's it for?
People who want modern design, without the dinner plate factor.
What would we change?
I'd love a bit of an upgrade in the movement department.
Zenith Defy Classic Skeleton Australian pricing
Zenith Defy Classic Skeleton Australian, brushed titanium on leather/rubber, $9100