Do you wear a genuine NATO strap? Probably not, according to this trademark – and some retailers aren't happy
Luke Benedictus
What's in a name? Potentially a lot of cash, marketing leverage and credibility when it comes to the world of trademarks. These legal registrations of intellectual property can be genuinely useful, too. Trademarks evolved to protect the public from deceit, emerging out of consumer-protection court cases where one company sued another for using deceptive marketing practices and, often, for presenting their products and services in ways that led the public to mistake them for the original. But trademarks can also be wielded in less positive ways. Sometimes they become a way for companies to seize control of commonly used terms before enforcing their claims with legal threats.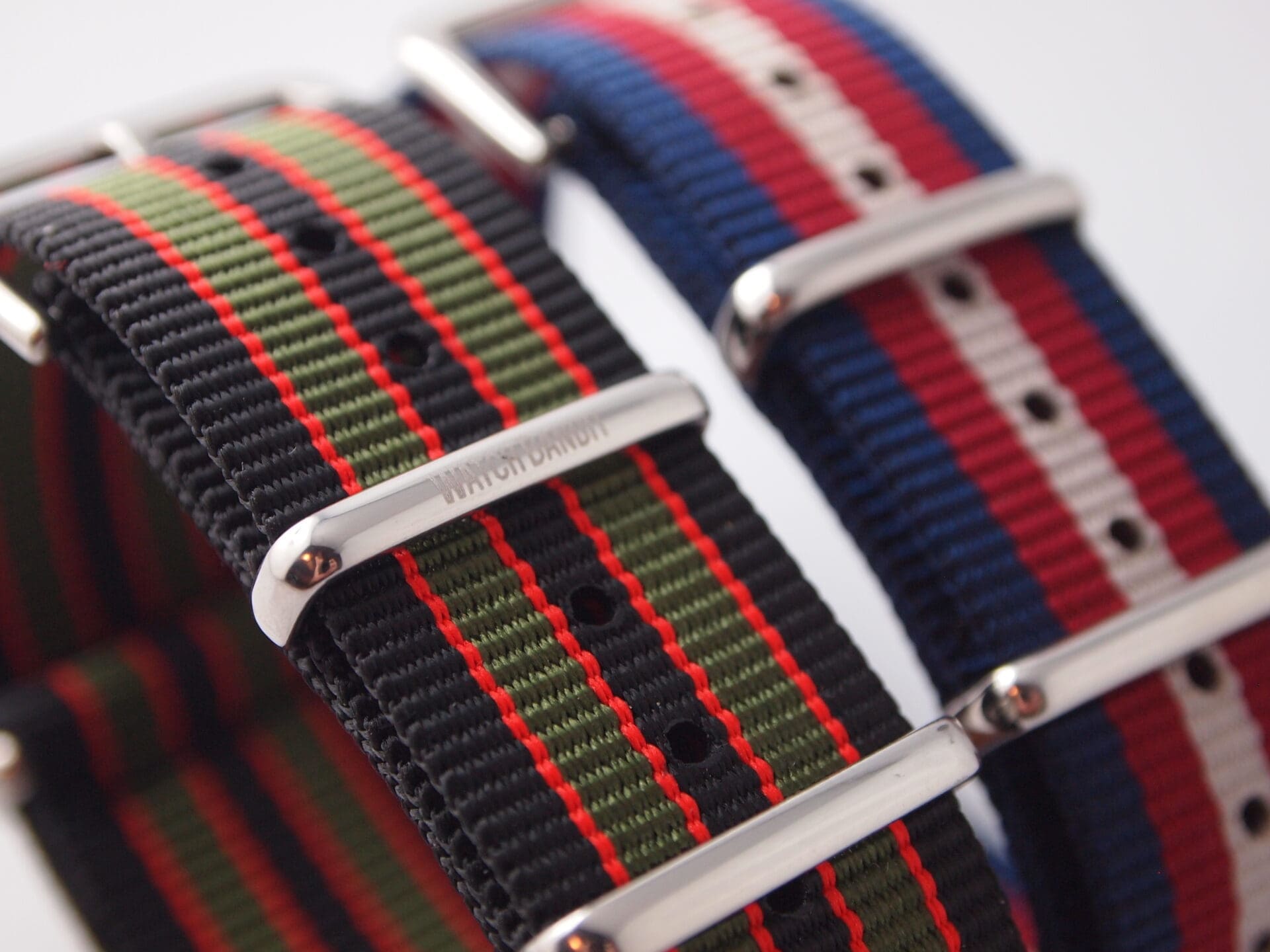 I mention all that because pretty much anyone who's bought a few watches will be familiar with NATO straps. Made from woven nylon, these straps are a great alternative to a leather band or metal bracelet. Not only are they cheap and comfortable, NATO straps can also bring a cheerful pop of colour to the wrist. Personally, I love the way they can make a dress watch feel less austere and more compatible with casual wear. Essentially, a NATO helps any watch to seem a bit more friendly and approachable. Plus my dad always used to wear his watches on one, so I harbour a certain nostalgic affection for them as well.
NATO straps have been around for half a century and were originally introduced for their durable functionality. They emerged in 1973, when the British Ministry of Defence brought out a NATO strap that was coloured admiralty grey. Nicknamed the G-10, British Special Forces were required to fill out a G-1098 form before being issued the strap, and many military folk still refer to them by that G-10 moniker.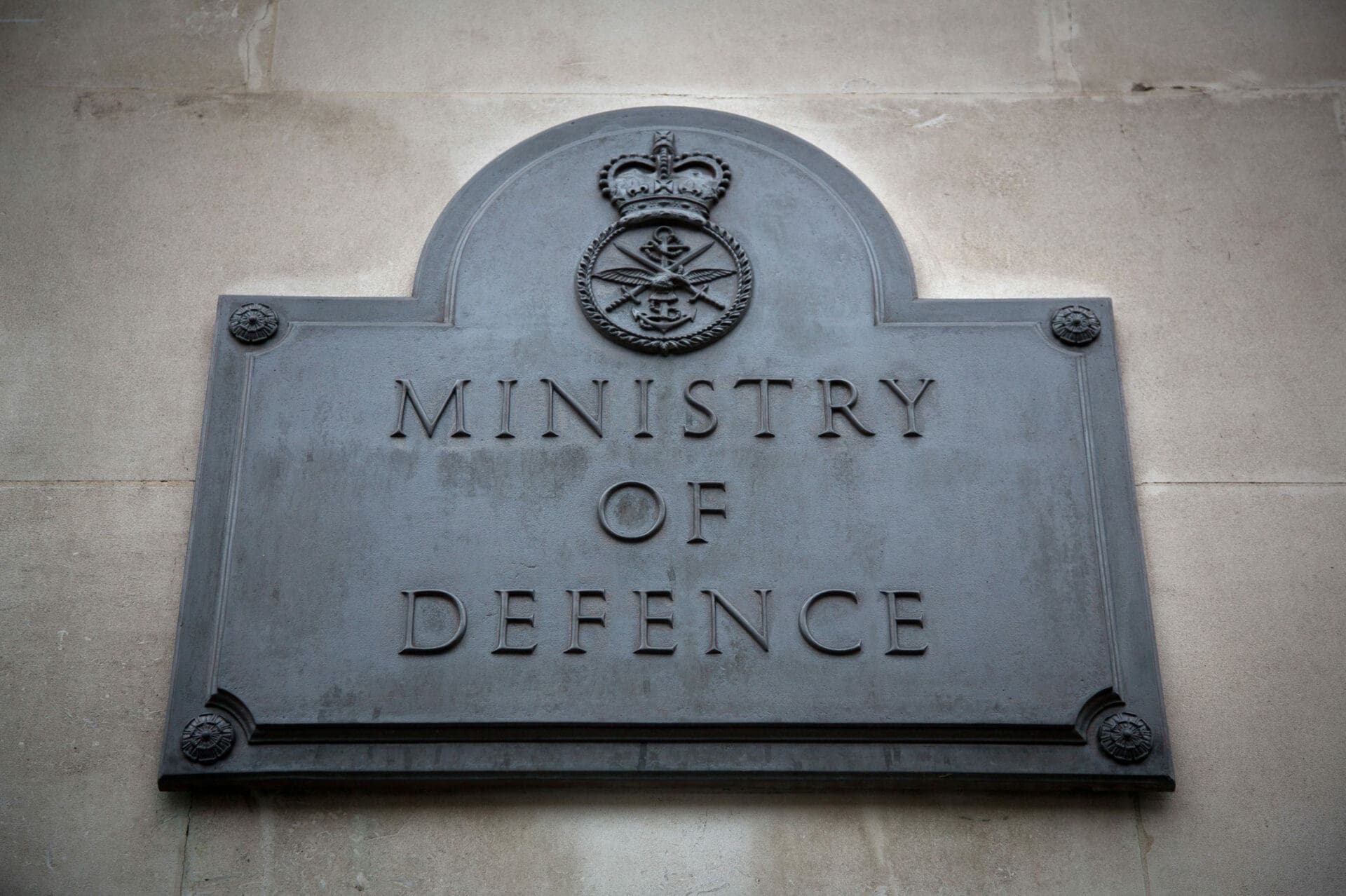 This original strap was made of nylon and was 20mm wide with buckles made from chrome-plated brass. They were fitted with two spring bars and made of adjustable length, thereby allowing a soldier to wear a watch on top of their uniform if they chose.
Following that initial roll-out, the strap was made available to different British military regiments. As the real NATO (yep, the actual North Atlantic Treaty Organisation) people explain here:  "Where the term 'NATO' derives from is due to the alphanumeric code used in the British MoD to identify all standardised material items of supply. The code was called the NATO Stock Number (NSN).
"So, while the NATO strap is not actually a NATO-branded strap, it is an important article of clothing that was used by forces of a NATO member country."
Yet NATO-style straps have been around for even longer. When Goldfinger hit cinemas in 1964, Sean Connery famously wears his Rolex Submariner on a stripy nylon strap. Watch pedants, however, will point out that this wasn't a true NATO strap, because it had a single nylon loop, whereas conventional NATO straps have two steel loops.
The reason for all this background is to reinforce the fact that NATO straps are incredibly well-established in the watch world. Their name is bandied about as a generic term, almost like bezel, crown or GMT.  Except that, of late, things have got a bit more complicated.
That's because a company called International Watchman Inc, that sell watches, straps and accessories, have trademarked the word "NATO". You can see their trademark right here.  As a result, some companies allege that International Watchman have now been aggressively enforcing their trademark, forcing long-established businesses to comply by changing their product classifications or business names. Cheapestnatostraps.com, for example, is now called cnswatchbands.com.
It's difficult to gauge just how widely International Watchman have exerted this pressure. But it is notable that, for example, that this watch strap on Hodinkee – which most people would immediately describe as a NATO strap – is instead termed as a "Two-Piece Nylon Watch Strap In Army Green".
Obviously, if someone owns a trademark they have the right to enforce it in the eyes of the law. Yet let's face it: what most people really care about when it comes to trademarks is the issue of authenticity and truthfulness. No one wants companies to represent themselves in bad faith or make money from selling dodgy products. But it's hard to see that as being the primary driver in this specific trademark wrangle given how, if you plug the words "NATO strap" into Google, you'll be met with more than 12 million responses.
Editor's note: Time+Tide reached out to International Watchman for comment, but at the time of writing, are yet to have a response.