Zach's top 5 Watches & Wonders novelties with an unlimited budget
Zach Blass
This is the time of year I wish that I owned the patent for the coffee cup sleeve or happened to be the son of an oil baron. There have been so many fantastic novelties at this Watches & Wonders but, sadly, many are light years out of the reach of my 27-year-old budget. Still it's fun to fantasise and when I was tasked with picking my five picks without a budget cap I was excited to put this together. Like draft day in your fantasy football league, I went through all of the press releases and products of this Watches & Wonders to accumulate my dream team starting lineup. Let's be clear, there are a lot of stellar watches to choose from – and with no budget cap I wish I could break the rules and simply take them all home. But not all heroes wear capes, and so I reluctantly met the parameters and restricted myself to five.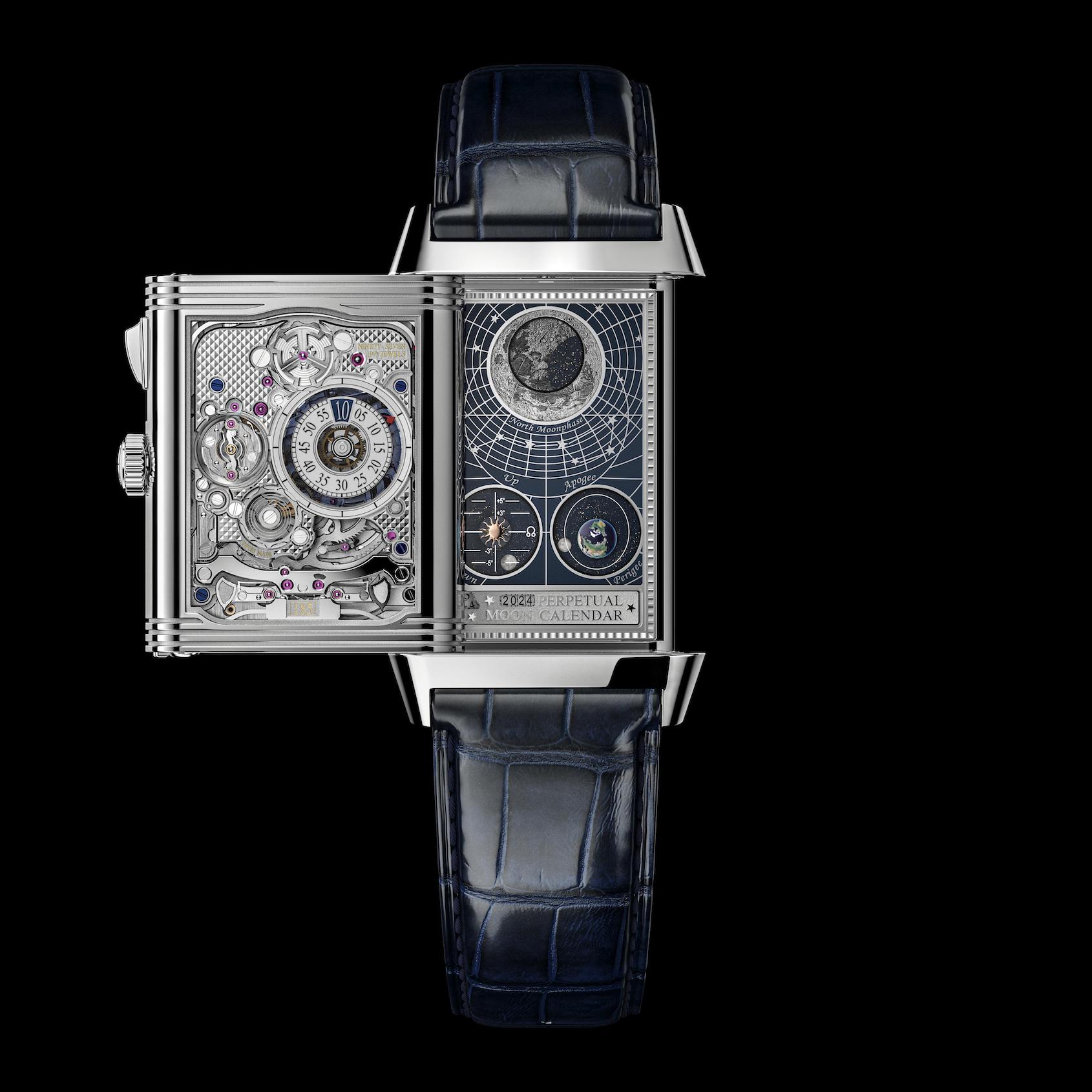 5. Vacheron Constantin Historiques American 1921 36.5mm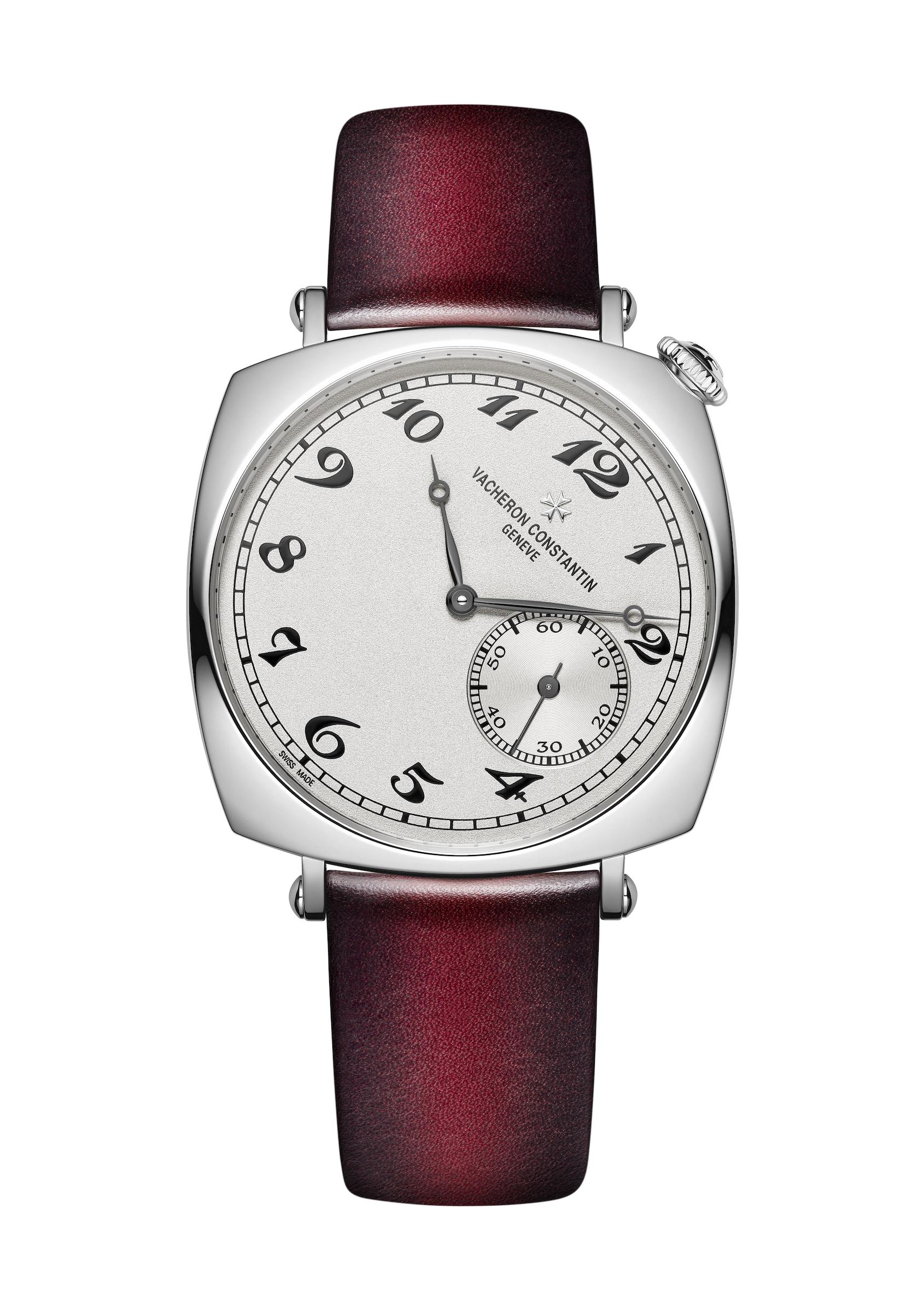 I have always loved this case from from Vacheron Constantin, but as a tiny wrister wished it came in a smaller size. The larger 40mm would work fine as well, but its classic dressy aesthetic I feel works better for me at 36.5mm (and is a mere 7.41mm thick). The frosted dial is muted and understated, but it's asymmetrical printing will surely catch the eye. My understanding is the asymmetry is meant to increase the legibility of the watch while driving. With your hands at ten and two on the wheel, it's orientation makes it easy to quickly glance at the time and then responsibly and more promptly return your eyes to the road. The other aspect I absolutely love is that with the Overseas collection, the smaller 37mm model used a different movement than the larger 41mm version. While still well executed, the 41mm movement (in-house caliber 5500) is far more appealing in aesthetic than the smaller caliber found in the 37mm (in-house caliber 5300). With this new Vacheron Constantin Historiques American 1921 collection, the same gorgeous in-house caliber 4400 AS is used throughout – a move I and surely many others appreciate. Price: $30,400 USD
4. Patek Philippe Nautilus Ref. 5711/1A-014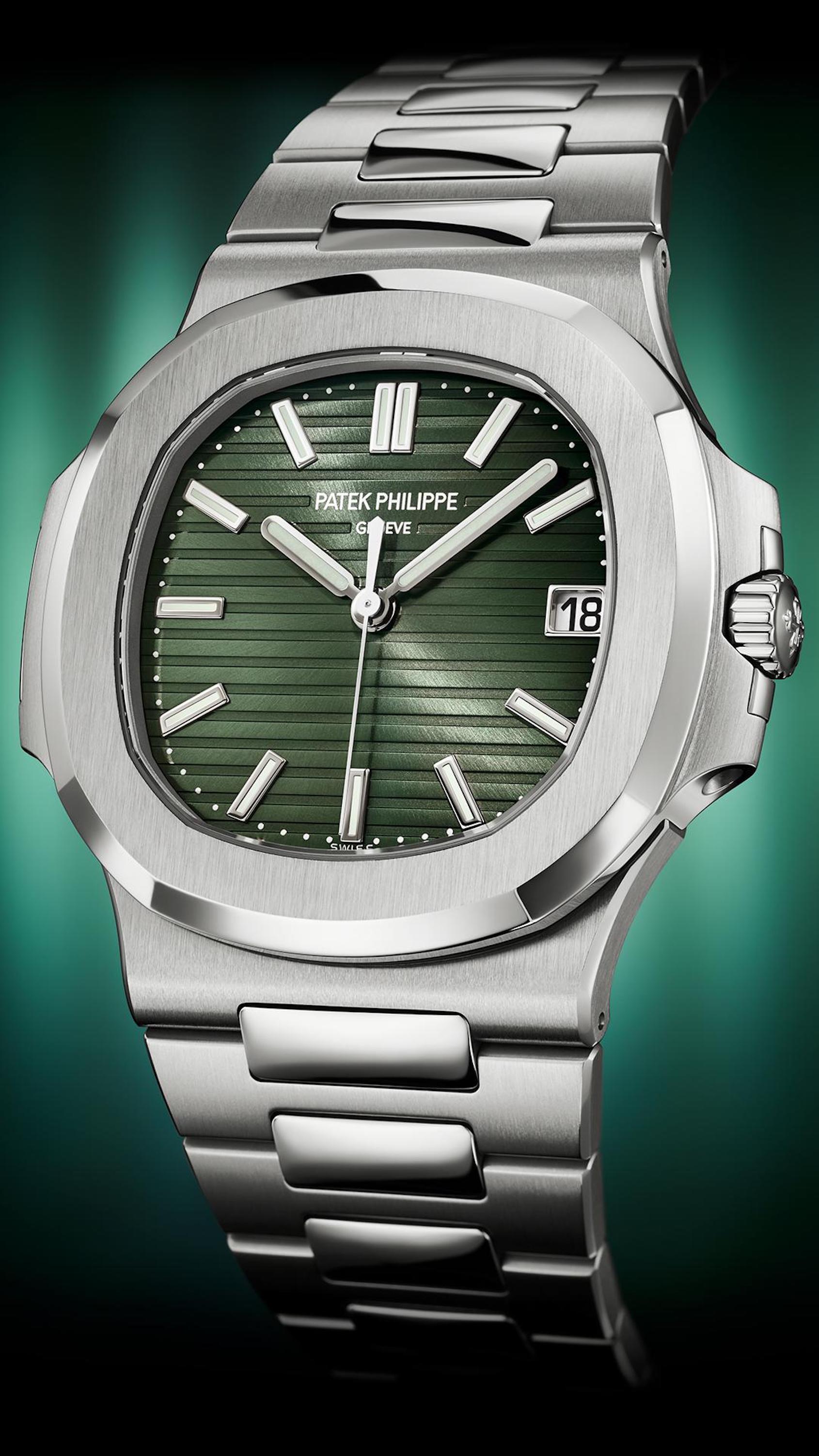 While some will knock me for being a hype beast or basic Patek Philippe fan, I mean c'mon. Objectively the watch is stunning and the pedigree of the 5711/A is undeniable. Sure it's unobtanium for most, and the price is considerably high for a time-only sports watch, but this is an absolute icon in the making. The case, bracelet, and movement finishing represent some of the best in the business and it's new youthful muted green dial makes it fresher than it has been in decades. As a quick specifications refresher, the watch is 40mm in diameter, 8.3mm thick, and 120 meters water-resistant. Lug-to-lug it wears more compact than its competitors, measuring 44.5mm across the wrist. The Patek Philippe seal 26-330 SC is incredible embellished and has a power reserve of up to 45 hours. Notably, it also includes a silicon hairspring and the long-awaited arrival of hacking seconds. Price: $34,890 USD
3. A. Lange & Söhne Lange 1 Perpetual Calendar Limited Edition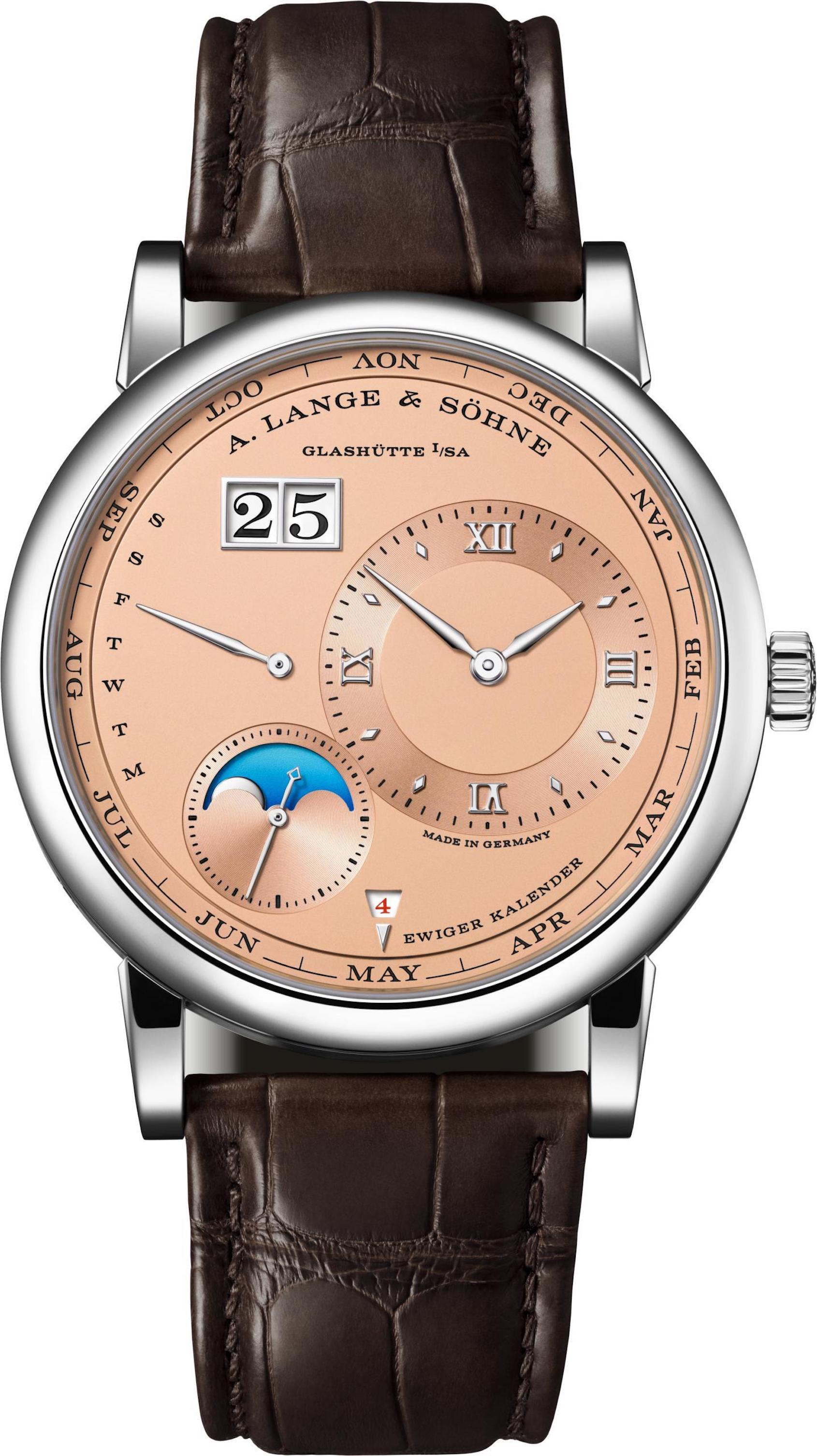 As soon as I saw the images of this watch, I immediately began to wonder which organs I could sell to fund my acquisition of it. One distinct characteristic of A. Lange & Söhne is that when developing a watch they ensure the movement is sized to fill the watch, developing entirely new calibers if needed. The new Lange 1 Perpetual Calendar is no exception. The self-winding movement L021.3 is A. Lange & Söhne's 67th manufacture calibre. It is based on the calibre L021.1 of the Lange 1 Daymatic and has been outfitted with a newly developed winding mechanism. It also marks the first time the Lange 1 has added the perpetual calendar complication to the repertoire of the collection – with precisely jumping displays for the outsize date, the day of the week, the month, and leap year moon-phase display with integrated day/night indicator. The German silver movement also has a 50 hour power reserve. Aside from its stunningly finished caliber, what makes me drool over my keyboard is the white gold case (41mm x 12.1mm) paired with a salmon dial. Salmon is all the rage in the collecting community, as we all know, and this is a very tasty entry into the segment. Price: $116,00 USD, Limited Edition of 150 pieces.
2. Jaeger-LeCoultre Reverso Hybris Mechanica Calibre 185 (Quadriptyque)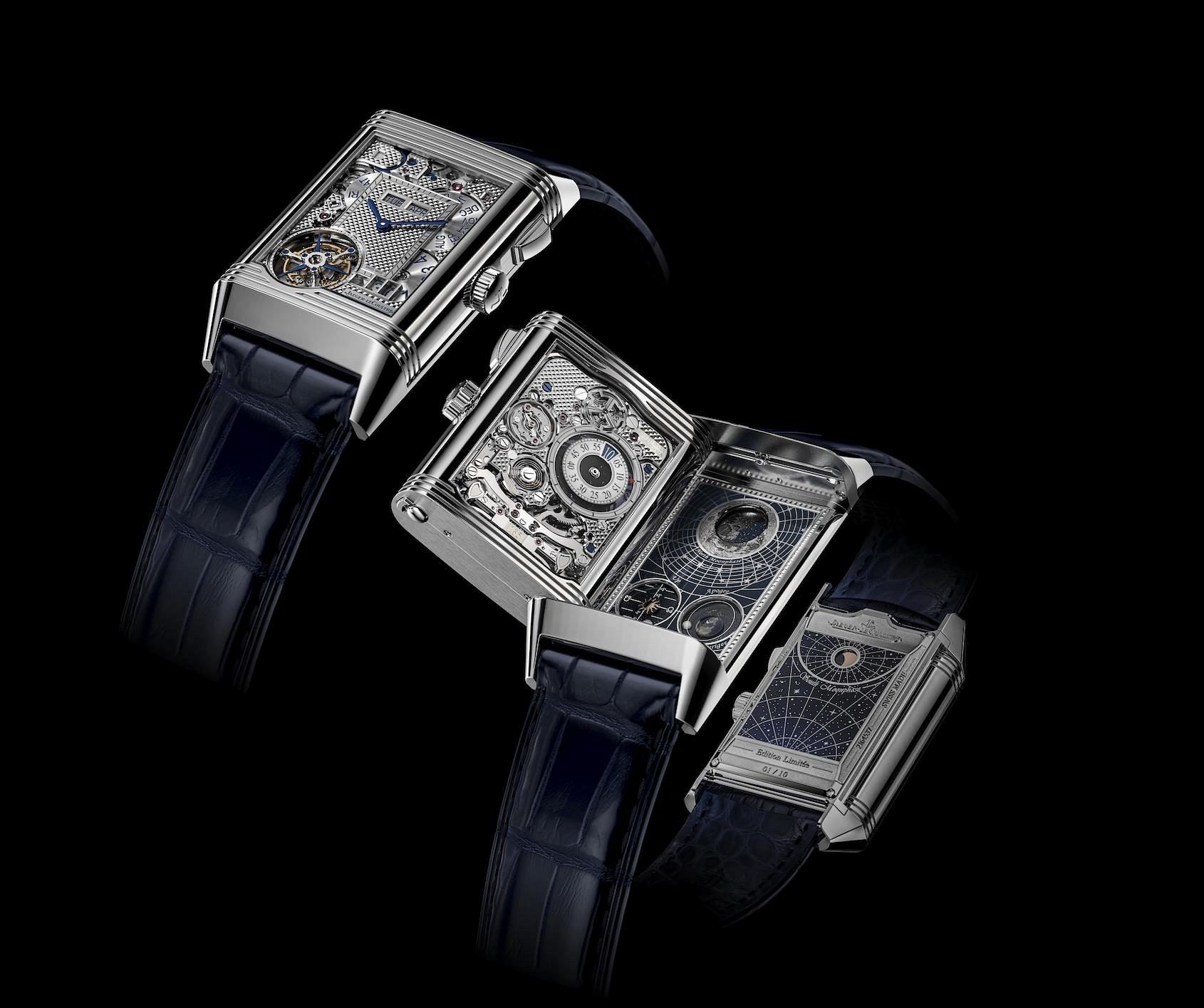 This watch was probably the most intriguing this year for its outstanding level of complication packed into a Reverso case. The Jaeger-LeCoultre Reverso Hybris Mechanica Calibre 185 (Quadriptyque) has a lot going on, but has a lot to like. It is the world's first watch with four dials – the most complicated Reverso timepiece ever made with a total of 11 complications. This includes a perpetual calendar, minute repeater, indications of the synodic, draconic and anomalistic cycles (never before presented together in a wristwatch and requiring 12 patents). Also incredible is how all of this complication is packed in a case 31mm in diameter, 15.5mm thick, and 51.2mm lug to lug across the wrist. The Hybris Mechanica Calibre 185 is incredibly decorated with engined turned bridges and exquisite chamfered at there edges of all components. While it may be intimidating, JLC insists it is a user-friendly design and that "the most complicated Reverso is also one of the easiest to wear".
Price: €1.35 million, Limited Edition of 10 pieces.
1. Piaget Altiplano Ultimate Concept Tribute to La Côte-aux-Fées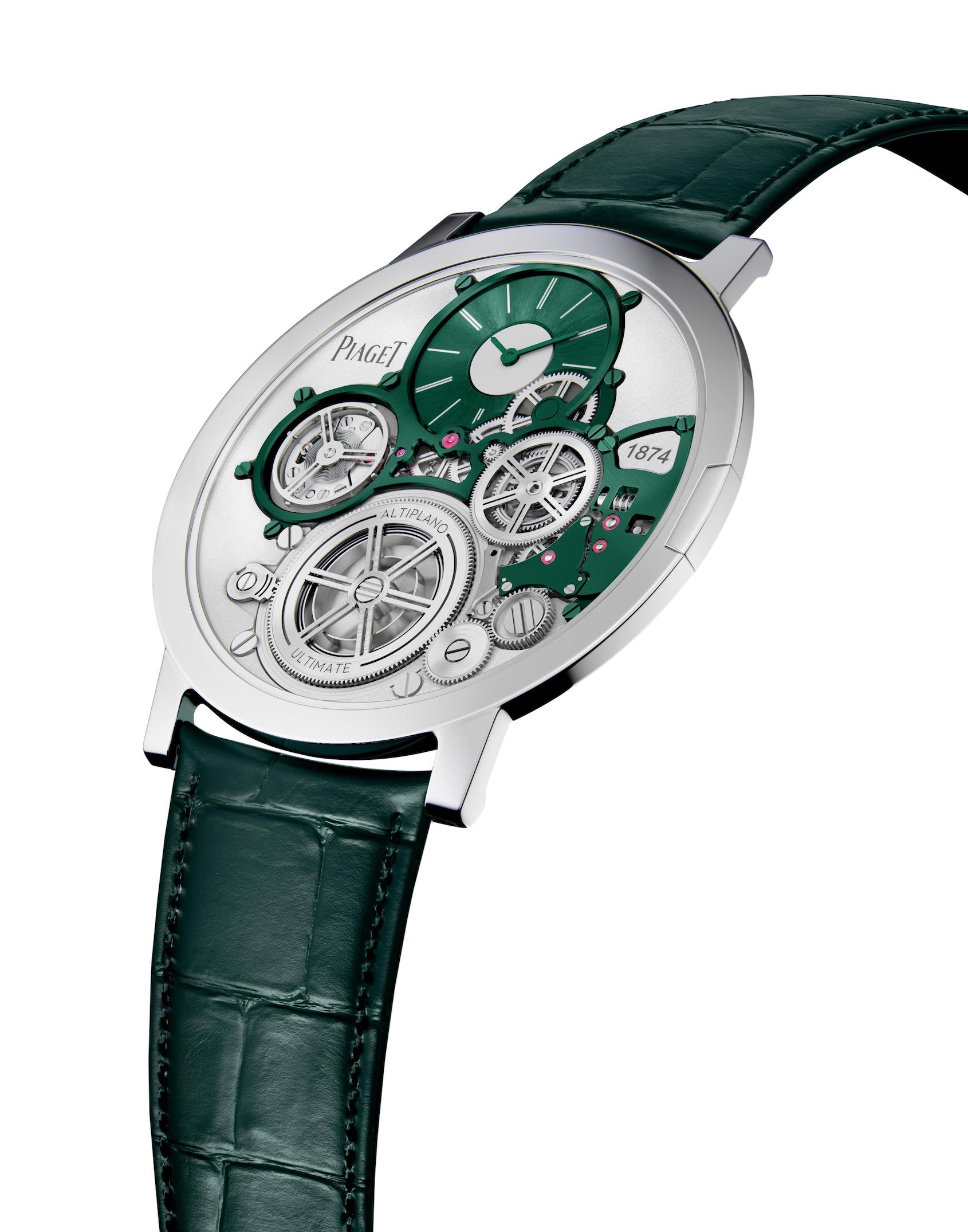 My love for this watch has nothing to do with the fact I formerly worked for the brand. I love classic and thin timepieces, and at 2mm thick the Piaget Altiplano Ultimate Concept Tribute to La Côte-aux-Fées will likely hold onto the record for thinnest wristwatch for a very very long time. It's thinness is achieved, to put it simply, by effectively merging movement and caseback. The caseback, in a sense, serves as the manipulate for the movement. Even with components so thin they have still managed to execute beautiful and curvaceous bevels to the bridges, and I would be very curious to see how the green-hued mirror polish plays with the light in the metal. This green take also gives it a modern colour tone and feels youthful and fresh. The colbalt-alloy case is 41mm in diameter, but with compact lug presence the watch would suit my wrist almost as much as it does not suit my bank account. Price: $425,000 USD