To the uninitiated, it may come as a surprise to learn that watches can actually do a fair bit more than merely tell you what time it is.
In fact, the myriad complications that can currently be housed inside a timepiece are actually a little bit staggering when you stop to think about it. Weekly calendar, annual calendar, perpetual calendar, minute repeater, split-seconds chronograph, moon phase … the list goes on and on.
But here's one thing that I bet even the most astute of watch enthusiasts may not have considered – some watches can save your life, and here are the top three candidates that could conceivably do just that:
Apple Watch Series 4 and 5
Hypotheticals aside, the Apple Watch Series 4 and 5, equipped with the "fall detection" feature, have quite literally saved lives. Just last month, for example, a mountain bike rider in Spokane, Washington, had a hard fall and knocked himself unconscious. Through the use of its gyroscopic and accelerometer sensors, the Apple Watch was able to detect the hard impact. And once it had, not only did the smart watch alert his next of kin about the accident and his location, the watch also contacted emergency services, which were able to locate him and have him in a hospital within the hour. This is truly remarkable tech, and it's enough to make even a die-hard mechanical wristwatch enthusiast like myself consider Cupertino's collection of timepieces.
Breitling Emergency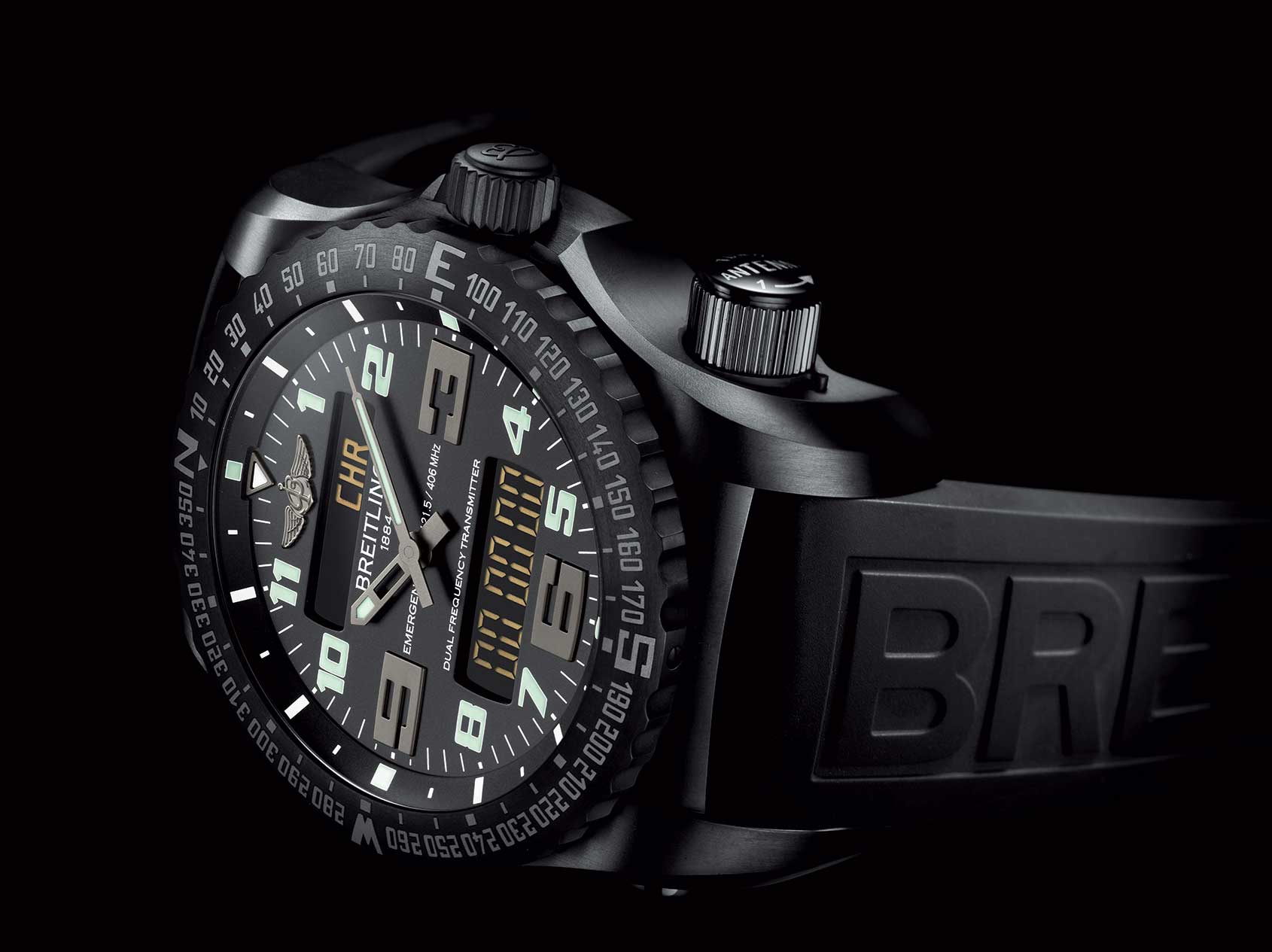 We've already written a fair bit about the history of the Breitling Emergency, but it's worth remembering that, according to Breitling, the Emergency has been responsible for saving dozens of lives since it was introduced in 1995. How, you may ask? Well, the Breitling Emergency II comes equipped with a dual-frequency locator beacon that, when activated, sends a distress signal to the international distress frequency of 121.5MHz and the digitally-encoded 406MHz frequency which is monitored by Cospas-Sarsat, a international search and rescue initiative. What's more, the signal stays active for 24 hours, ensuring that the wearer can be located. Just like the Apple Watch, it's a highly impressive feature that genuinely makes you think about investing in one. However, unlike the Apple Watch, which retails from $649, the Breitling Emergency II does cost a fair bit — $21,500 AUD to be precise.
Rolex Submariner 116610LN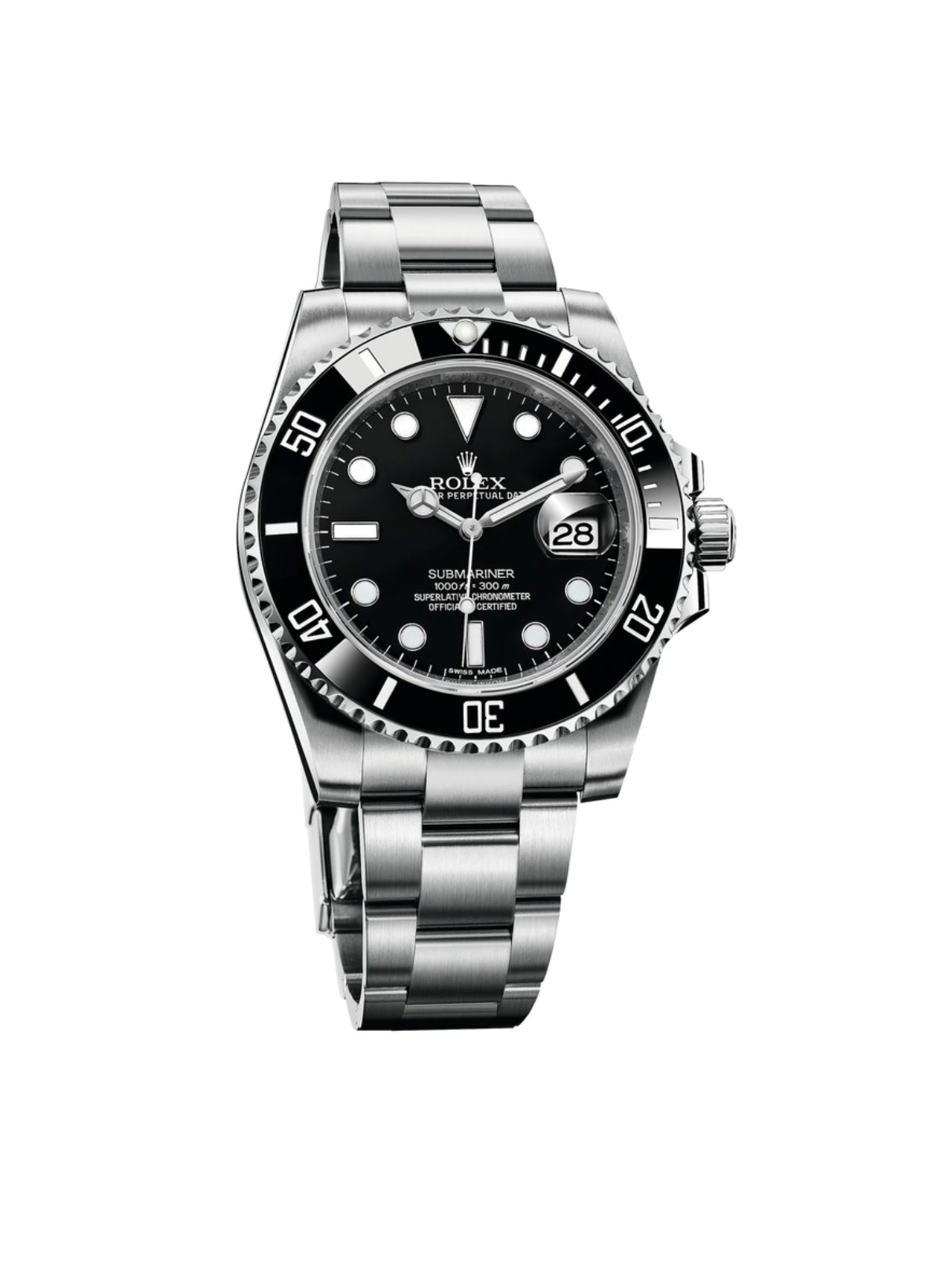 How a Rolex Submariner could come to save your life is perhaps a little bit more convoluted in theory. But, aside from the unidirectional rotating bezel, which has been utilised by divers across the globe for more than half a century, the Submariner does have one inherent property that is universally appreciated – its indisputable, intrinsic value. The Submariner, now more than ever before, is worth enough cash to potentially get you out of Dodge if the proverbial excrement does hit the fan. Whether it be to buy a plane ticket out of a country on the brink of a civil uprising, or to bribe a crooked official to get you out of Dodge, the Submariner is like permanently carrying $15K on your wrist.