Time+Tide Club x Giorgio Armani x Parmigiani Fleurier and the stunning Armani 11
Kylie Lloyd-Wyatt
Parmigiani Fleurier is somewhat of a horological unicorn, with many lusting over the brand, but few ever getting to see their pieces in the metal. Over the last five years, the brand has experienced massive growth, and now, with Guido Terreni at the helm bringing out the best of Michel Parmigiani's vision, the maison's meteoric rise to greatness seems unstoppable. Such is their success that the 3,000-piece annual production limit is falling well short of demand, with waitlists rapidly growing.  
This popularity means that, sadly, few Aussies have been hands-on with a PF, let alone had the ability to purchase one from a local retailer. Until Thursday night, that is, when Time+Tide had the pleasure of co-hosting an exclusive showing of the Giorgio Armani x Parmigiani Fleurier Armani 11 at Melbourne's Giorgio Armani boutique. Though champagne, scotch and mocktails are always crowd pleasers, the attention to detail and high-level finishing of the Armani 11 was the real showstopper, leaving some of our guests (including myself) seriously considering doubling down on their mortgages to secure one of only three models available in Australia.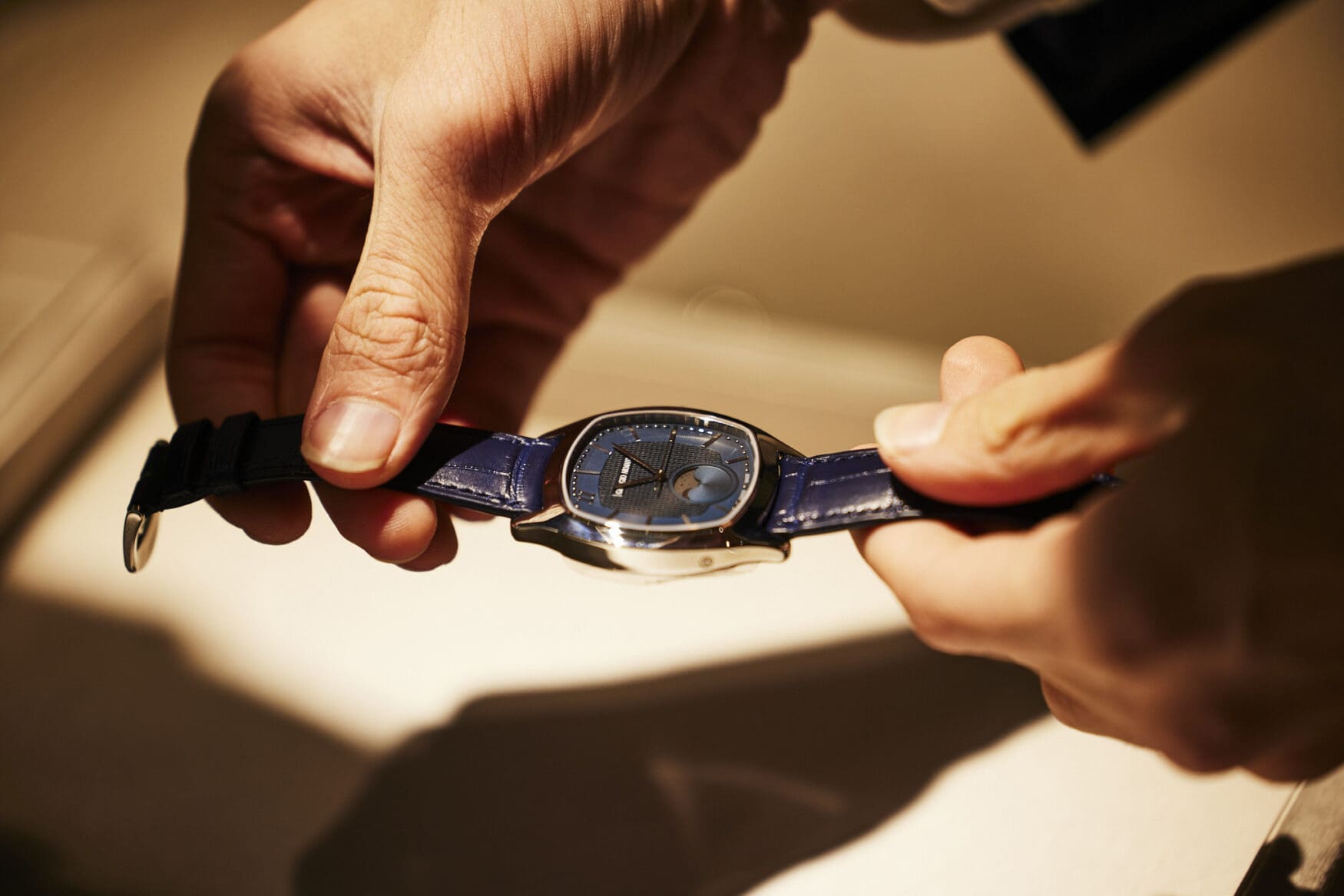 So, what is the Armani 11 and why should we be interested? As the story goes, Michel Parmigiani and Giorgio Armani met a few years ago and pursued the shared undertaking of creating a timepiece that brings out the best of both houses. As watch lovers, many will be familiar with Michel Parmigiani's story – a passionate Swiss watchmaker known for working on and restoring some of the most iconic museum and private collection watches and clocks in Europe, including the storied Sandoz family collections. Parmigiani Fleurier was established in 1996 and has progressively grown in size and notoriety, now widely regarded as one of the brands at the haute horlogerie forefront.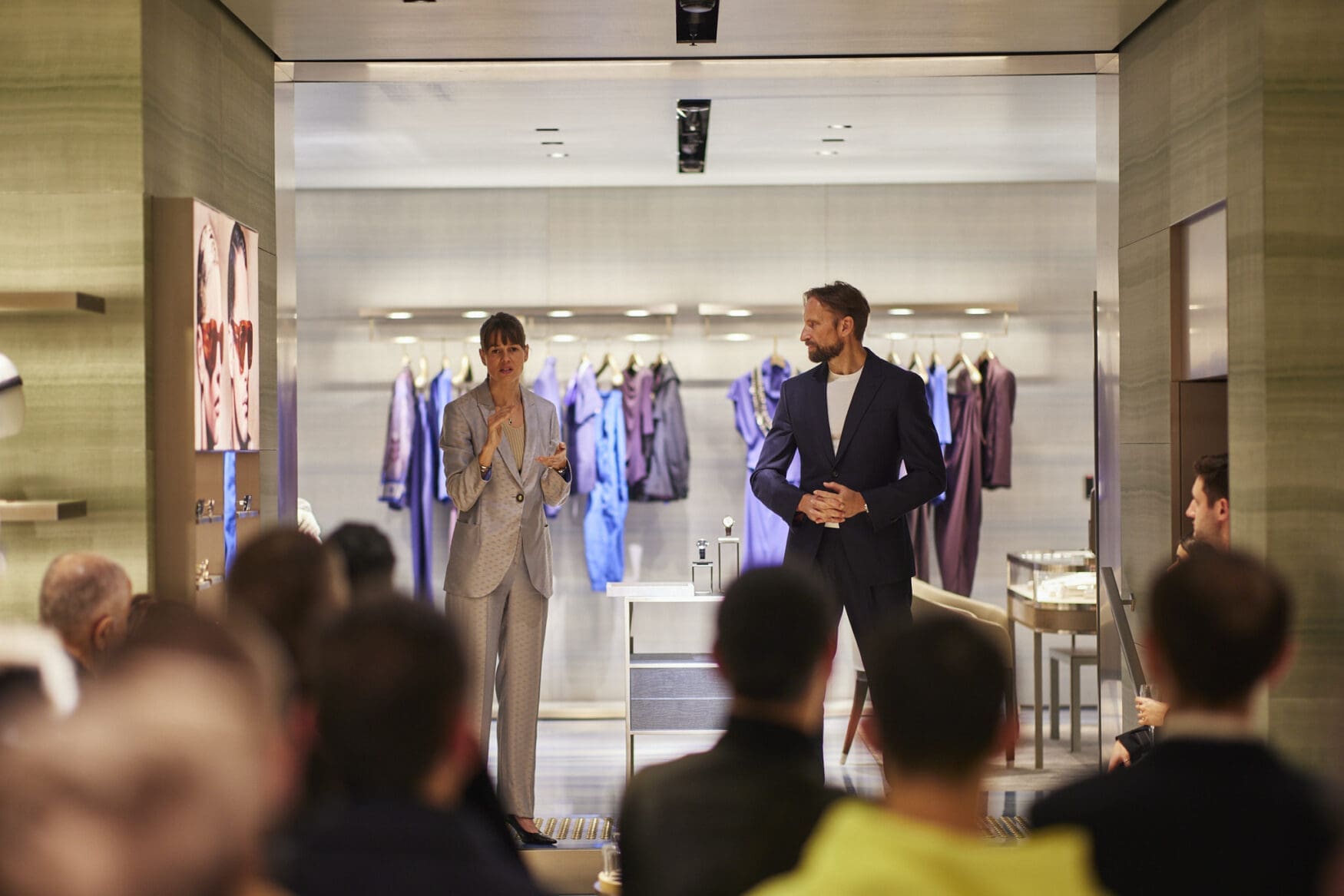 Armani's story is perhaps less well known to us watch-o-philes. In fact, you might be skewed by the Fossil-produced Armani Exchange quartz pieces available at your local department store. So, let's address the elephant in the room. The Armani Group is a large enterprise with various sub-brands much like Seiko – with Giorgio Armani the Credor of the group. As watch lovers, we would know better than to lump a Credor in with a Seiko 5, and the same can be said for the Armani 11, being created with the direct input of Mr Armani himself and presented under his flagship Giorgio Armani brand.
Mr Armani, himself haute couture royalty and still at the helm of his brand at 88 years of age, wanted to create a timeless, subtle and exquisitely crafted timepiece referencing his life's work. His own humble beginnings as a tailor form a key part of his brand image, strongly influencing the design which took over three years to finalise. The case and dial side elements are largely Armani's making with assistance from Parmigiani Fleurier making up the 40mm diameter, 9.8mm thick cushion case. The lugs are fashioned so that they don't catch on your knitwear, with further sartorial cues in the "stitched" minute track, herringbone guilloché and handset reminiscent of tailor's scissors and a needle. And then there's the matter of its name – the Armani 11. It appears on the dial as well, embodying both the street number of the maison's Milan address and Giorgio Armani's own birthdate. All of this together could be too much if poorly executed, but the Armani 11 is subtle and refined, with all these elements co-existing in tasteful harmony rather than competition.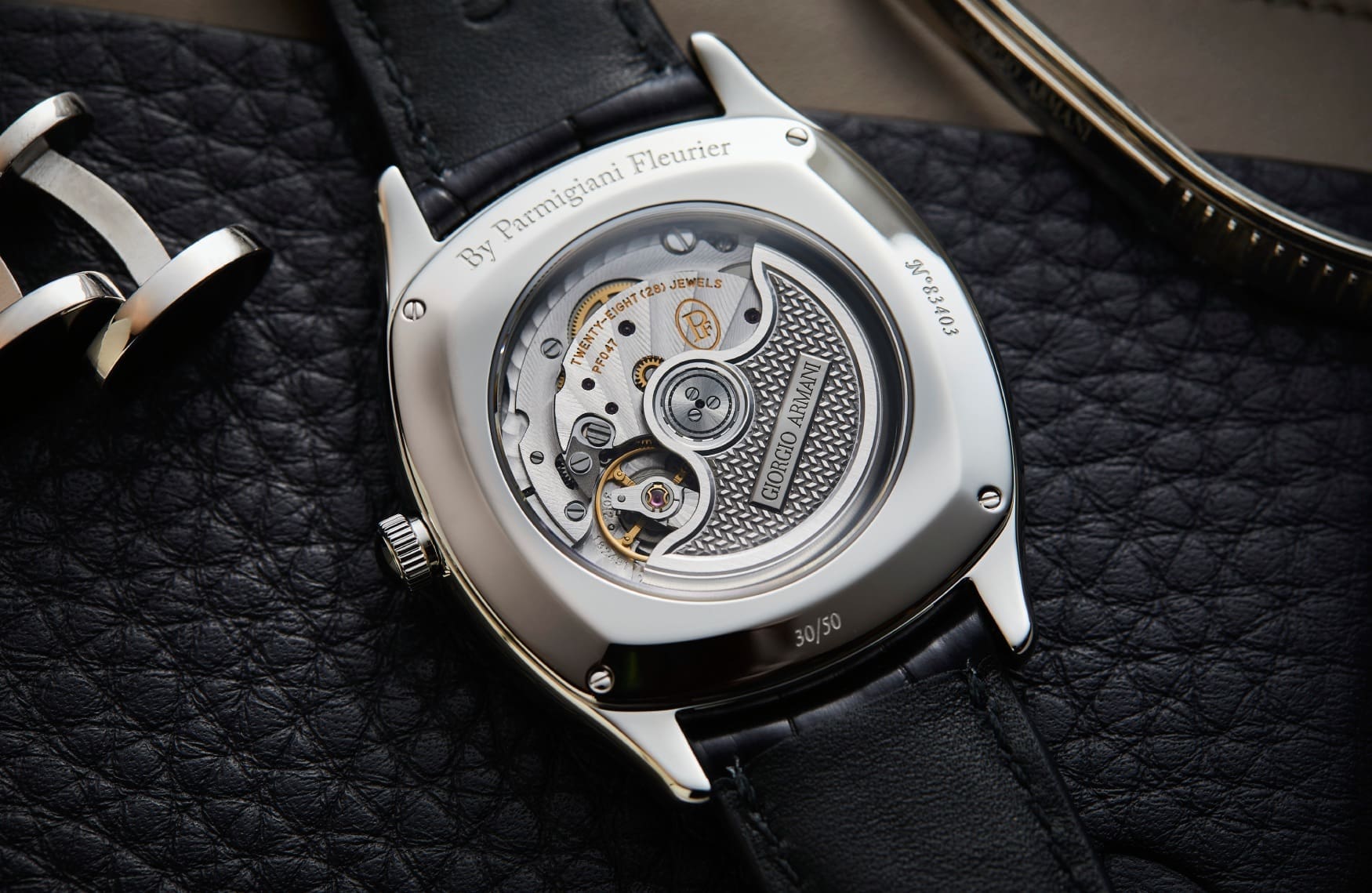 The watches are manufactured by Parmigiani Fleurier with the same high level of craftsmanship we've come to expect from the brand. Though the dial side is largely Armani in conception, the back could be considered the Parmigiani Fleurier side and is exquisitely finished, featuring the handcrafted PF048 resplendent in Côtes de Genève on the plates, perlage on the baseplate and a case metal-matching rotor with chevron patterning. The time-only automatic movement offers a decent 50 hours of power reserve.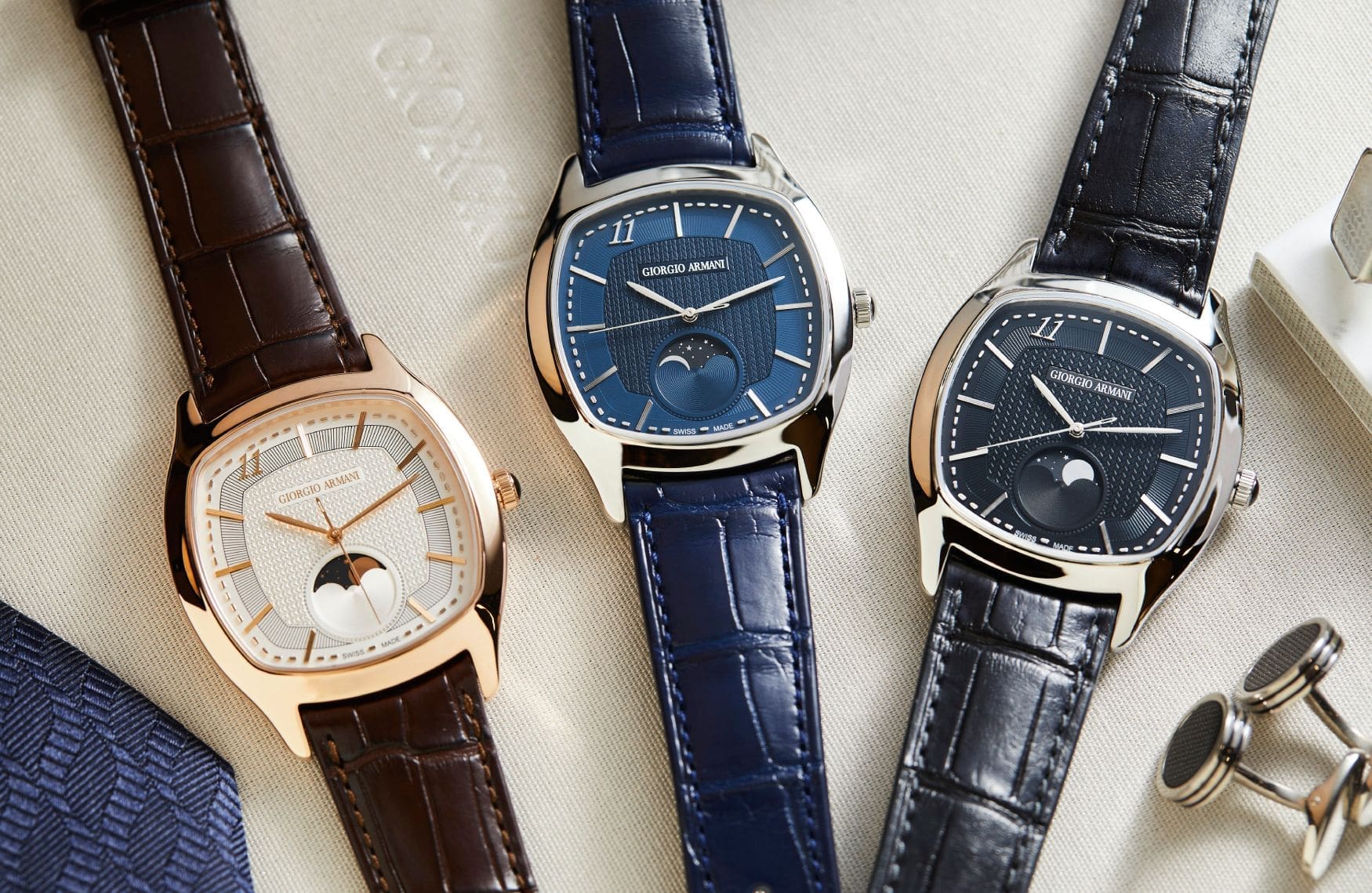 Taken together, the Armani 11 is an excellent expression of quiet luxury that sits at the heart of both brands. In a world where vintage double-signed dials are fetching a premium and grand fashion maisons are dipping their collective toes into the watch market, this very exclusive and limited run of pieces representing the best of design and craftsmanship from both houses sits at the pinnacle of what's on offer.
Giorgio Armani x Parmigiani Fleurier Armani 11 pricing and availability:
There are three variations with all pieces numbered limited editions; steel with blue dial (limited to 50), steel with dark grey/anthracite dial (limited to 50), rose gold with ivory dial (limited to 35), rose gold with grey dial (limited to 20) and yellow gold with black dial (limited to 20). All come on alligator straps with case metal-matching pin buckles. At the time of writing only the steel/blue, steel/anthracite and rose gold/ivory variations are available for purchase in Australia.
Price: A$36,000 (steel), A$72,000 (gold)