That time we celebrated the Omega Speedmaster in Houston, Texas
Time+Tide
Editor's note: We, along with the rest of the world, have been on a pretty heavy space-nostalgia trip of late. A trip that naturally led us back to Andrew's 2015 trip with Omega, to the Space Centre in Houston, a place that was, in many ways, ground zero for the mythos that surrounds the Speedy. Andrew's main question before this trip: Does the Speedy live up to the myth? Read on to find out …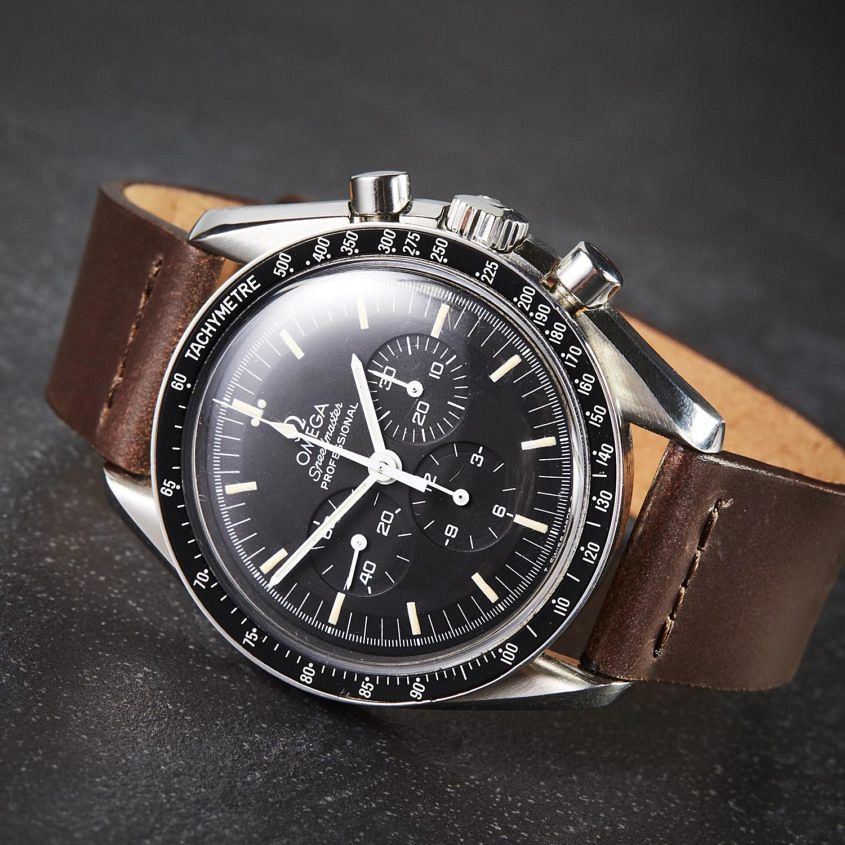 You don't need to be in the watch industry very long to work out that it survives not on product but on stories. Watches without stories? Well, they're just objects. No matter how pretty they are, or how precious the material, it's really hard to sell a cold hard object.
The magic that gives an object true meaning is the story that is told about it. Some of the best stories are ones that present an unbroken line from the past, to the present, to the future. And the best storytellers in the luxury watch business, who, not accidentally, happen to charge the highest prices for their watches, join the dots. They remind us that a real watch is never owned, it is "merely held for the next generation".
Another case in point is the Omega Speedmaster 'Moonwatch', whose myth eclipses any other single watch.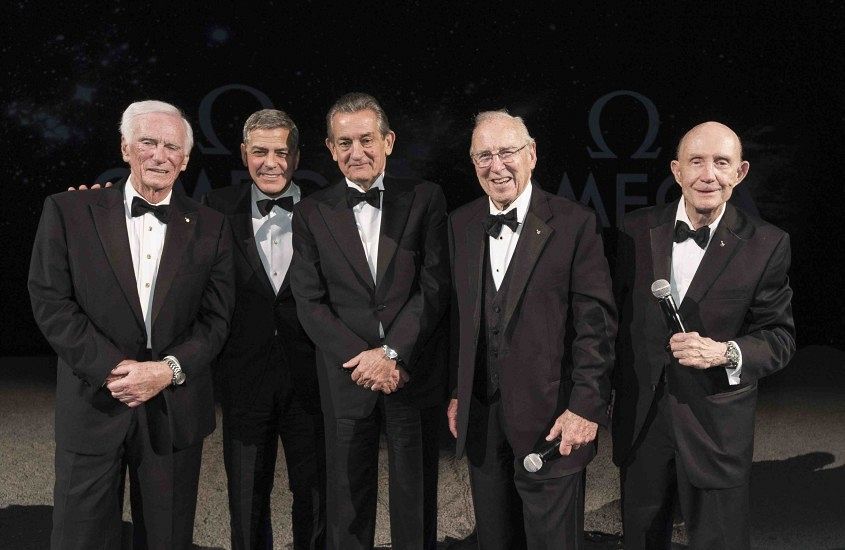 There are some other classics, sure. The Daytona is popular at the moment, the Royal Oak always will be, the Monaco comes in and out, depending on Walter White. But none towers with quite the same interplanetary tide-and-trend pulling force as the Omega Professional Speedmaster Moonwatch that literally walked on the moon, strapped to the arm of Buzz Aldrin in 1969. And none remains as relatively affordable. Many watch journeys we hear about at Time+Tide start with a Speedy, find community through #speedytuesday and end up in any number of places.
In terms of people we've met and interviewed, as a team we've had more children of the '60s tell us about their reverence for the Moonwatch than you could point a space shuttle at. And it's a real mixed bag, too. I'll pick three, with two of them playing a wider part.
They are; my dad, George Clooney and the current President of Omega.
From preachers, to pop culture stars to Presidents – in that order – their stories are unerringly similar; when you grew up in the '60s as a kid, you wanted the watch that went to the moon. It was that simple.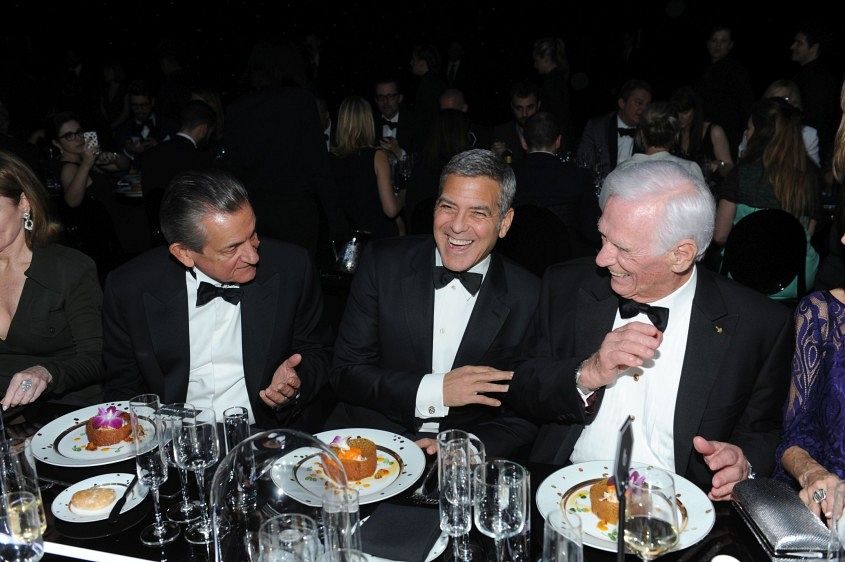 "I was working at Omega in the early days of the Speedmaster," Urquhart confided at Basel this year (2015) in a rare reflective moment. "It was my first job, I was there when they went to the moon. It was the watch back then. Everybody wanted to buy it. The 'moonwatch'. It had this power. It's hard to imagine now. But in the '60s, it was unbelievable the effect the moon landing had." Clooney, too, professed to us that his first watch was a Speedy. The lucky bloke was gifted it as a kid. He was reunited with the still working watch only 10 years ago.
What's really impressive, though, is that the desire was sustained; children of the children of the '60s – present company absolutely included – somehow inherited the want. Most watch lovers will agree that a genuinely rounded collection includes at least one Speedmaster, and probably a Moonwatch at that. Of all the models out there, it's also one of the most well-evolved, with later variants such as the DSOTM (below) holding their desirability next to a vintage piece.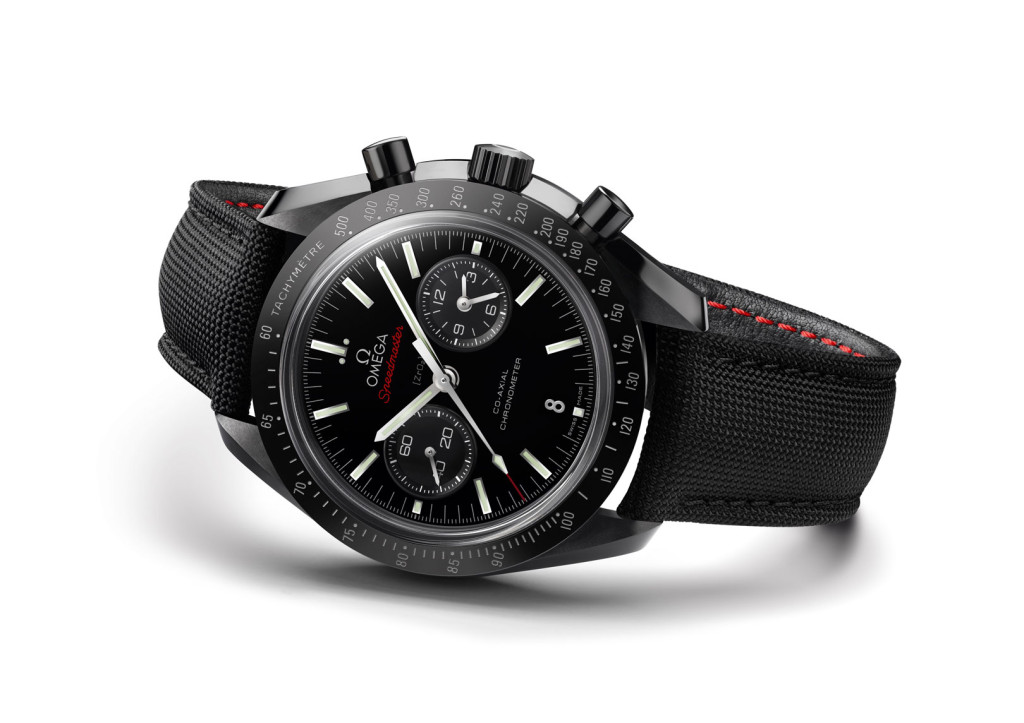 So when the moon-shaped invitation arrived at our offices, and the rest of the team oohed and aahed at it (we even made a video to celebrate and posted it on Insta), a new desire quickly emerged. Yes, we were going all the way to Houston, Texas from Melbourne, to celebrate the Moonwatch. Of course there was excitement, anticipation and a lot of talk about Clooney (mostly from our wives). But, beyond all of that, you could sum up my feelings in four very Fox Mulder-like words.
I wanted to believe.
I wanted to discover that Omega's role in the exploration of space has been more than marketing. That it's real, and dramatic and that somehow this myth wouldn't end up being just that: a legend debunked in a Hollywood film studio with dinky props in the place of space shuttles and ropes and pulleys in the place of zero gravity.
Upon arriving at the Space Centre Houston, the signs were positive right away.
Omega's presence is everywhere. In the oversized Speedmaster attached to the wall above the main hall at Space Centre Houston. In a little booth in the museum part proclaiming 'First Watch on the Moon', with a dusty watch inside, or in the Speedies on huge elongated canvas and velcro straps affixed to the outside of space suits in glass cabinets. The coup de gras, and a moment of genuine heart palpitations for Omega fans, is the massive display of all the Speedmasters bearing the crests of each individual space mission on the ground floor of mission control.
These validations, and the black and white pictures of various astronauts and their watches had an impact. And yet somehow there was a part of me that remained sceptical.
Perhaps it's a by-product of the incomprehensible nature of space travel? Perhaps it's because I didn't understand the library scene in Interstellar at all? Perhaps years of working in the luxury industry has made me cynical.
Despite the evidence, I still didn't believe. Not like I wanted to, anyway.
The watch might have been there in space, but did it make a difference up there? Did it save lives? Did it save missions? Did it do enough to deserve the canonical place it has in the watch landscape? Is the Moonwatch's legend large enough to justify the eight new Speedmaster models released at Basel this year?
The truth is, there are really only a couple of people alive that could answer those questions.
What made this event on the outskirts of Houston, Texas one of the most memorable I've ever attended was not the blindingly illuminated white Kubrick tunnel we entered upon arrival.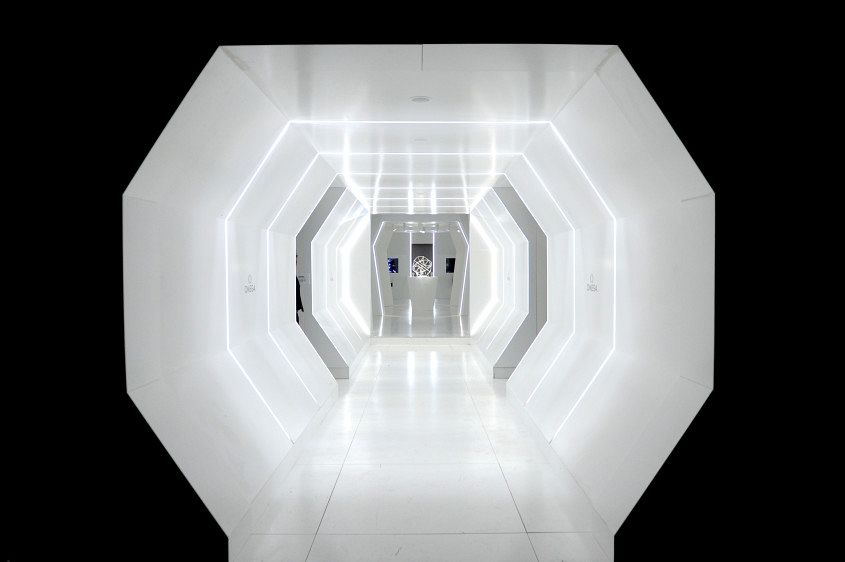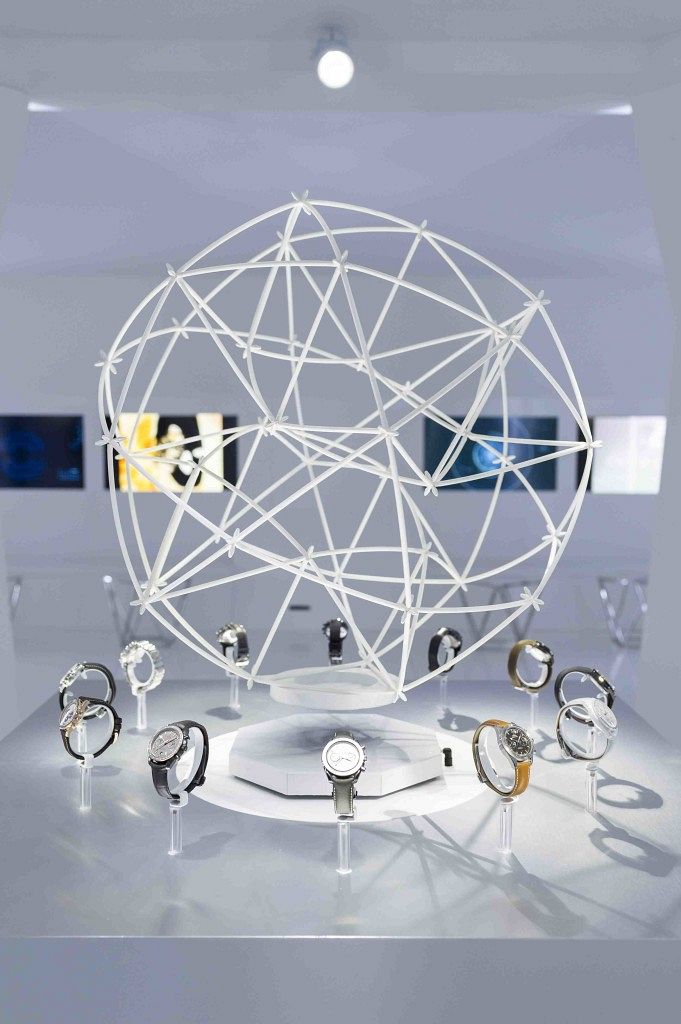 It was not the way this cramped module filled with smoke as if it were malfunctioning before we exited into a vast aircraft hangar decorated, convincingly, to be like the surface of the moon – replete with lunar dust and and a massive wall projection of whizzing meteorites and Omega logos.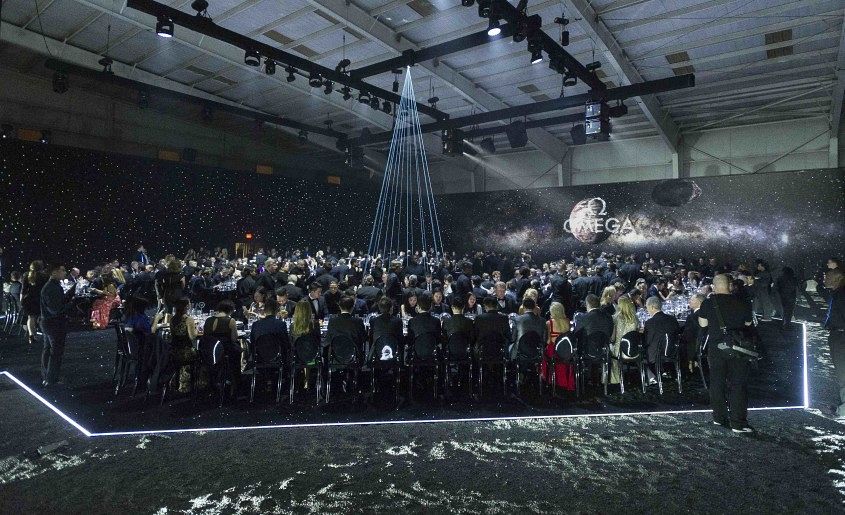 It was not the long tables covered by black cloths with sparkling crystalware, or the dinner plates, individually painted to resemble the surface of the moon. It wasn't even the glass domes evenly spaced along the tables, protecting DSOTMS and GSOTMS and WSOTMS that actually hovered in the air thanks to magnetised moon rocks.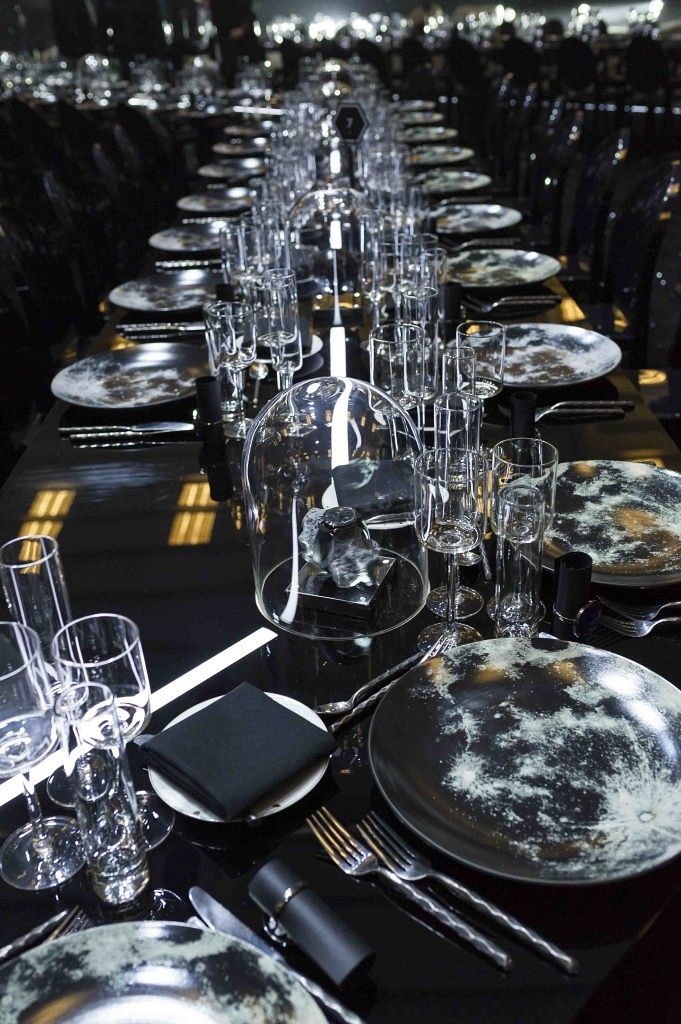 What made this event unforgettable was the fact that the men who are said to have relied on the Moonwatch in space on the Apollo 13 mission were there and they were talking about it, live. Captain James 'Jim' Lovell, who was commander of the mission as well as command module pilot of Apollo 8. Host for the evening Lily Koppel described Apollo 13 as the mission that "boiled down the space program to its most basic and inspiring components". It is best known as the mission that went horribly wrong, when an oxygen tank exploded two days into the mission. Despite extreme challenges caused by limited power, loss of cabin heat, shortage of potable water, the crew returned safely to earth six days after take off. 
"Your leadership," Koppel continued, "the coolness under pressure, [your decision in] turning the systems off [when the oxygen tanks blew]. There was a very dramatic 14 seconds that brings Speedmaster into the story. Bring me back to that drama of those 14 seconds. Where were you sitting, what were you doing, who was timing you, how did you get back?"
Captain Jim Lovell responded: "Well, Speedmaster played a part. We had one last manoeuvre we had to make. All of our automatic equipment was shut down. We had no guidance system. We had no computer. We found out from Mission Control that … we were not on the proper course to make a safe landing through the atmosphere.
"We had only one emergency procedure [we could employ] from Apollo 8. It was not even in the flight manuals for Apollo 9, 10, 11, 12 and 13. It involved using the earth's 'terminator', which is a line created by the twilight between night and day. We had to line up a gun sight on the window of the spacecraft and engage the engines to change our craft's travel back to earth at the precise right time.
"The clocks on the lunar module had of course stopped because we were saving power but we did have our Speedmasters. When we got the word that we'd have to make the engines burn for 14 seconds I told Jack Swigert to time the burn on his watch and that's exactly what happened. We timed the burn for 14 seconds, we got back into the re-entry quarter and we made a safe landing.
"If the watch had have failed I wouldn't be here to talk about it."
To acknowledge the role the humble wristwatch had played in saving the imperiled mission, Omega was presented with a 'Silver Snoopy' award in 1970, which was awarded for "outstanding achievements related to human flight safety or mission success".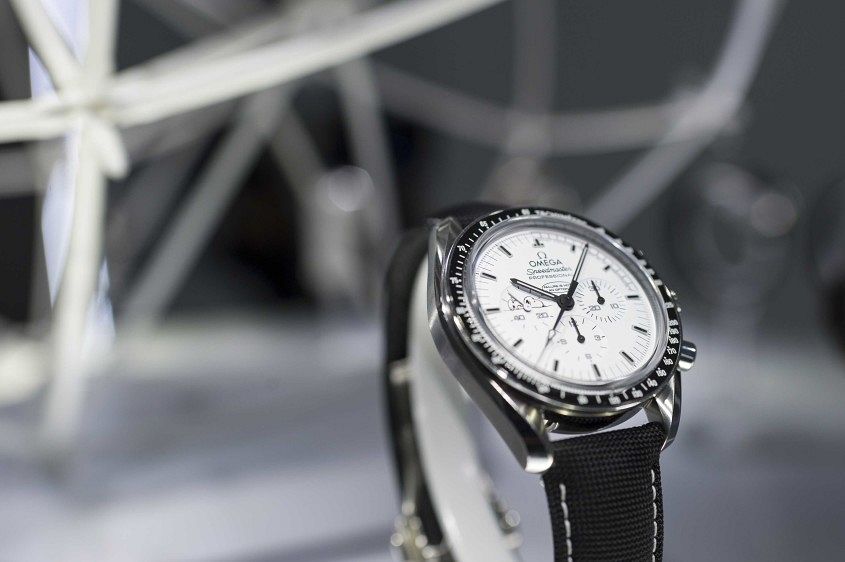 Lieutenant General Thomas 'Tom' Stafford, who manned mission control for the Apollo 13 mission, explains: "One of the favourite cartoons at the time was by Schulz and it was called Peanuts, so we got his permission to award a Silver Snoopy to an individual or to a group or corporation that did something unique to enhance the safety of the mission. We had a committee that met and they decided that the Omega Professional Speedmaster played a role that was so key in getting them back that we should award Omega a Silver Snoopy."
Tom Stafford was also involved in a momentous, much more Maradona-like moment that is lesser known in Omega folklore. Stafford famously wore an Omega Professional Speedmaster on each wrist when he shook hands with Russian astronaut Alexei Leonov during the first joint space docking between the Apollo and the Soyuz in 1975. What were his fears at the time the hatch opened in space?
"That was the height of the Cold War, each country had six to eight thousand nuclear weapons pointed at each other. But I was worried because my Oklahoma accent murdered the words I intended to say in Russian," Stafford said wryly. "When people saw me shaking hands with Alexei and me giving him a hug, the world saw two Speedmasters meeting."
After saying so much in setting the scene for this story, I must admit that I was rendered pretty much speechless by this presentation. Even Mr Urquhart was uncharacteristically brief in his response.
"Listening to these two guys talking, what can I add from Omega?" the President of Omega, Stephen Urquhart, said to finish the night in a similarly humble way. "It's just an unbelievable story. People were reluctant to talk about it for years because it was deemed a failure back then, but today it's really an incredible story. To put an image of Snoopy on the watch, people think it's really strange, but when you hear the story behind it, you realise it's a unique message. And it means something. It could have turned out differently, as a disaster, but it turned out fantastically and it's something that has taken a lot of time to get the recognition that it now has."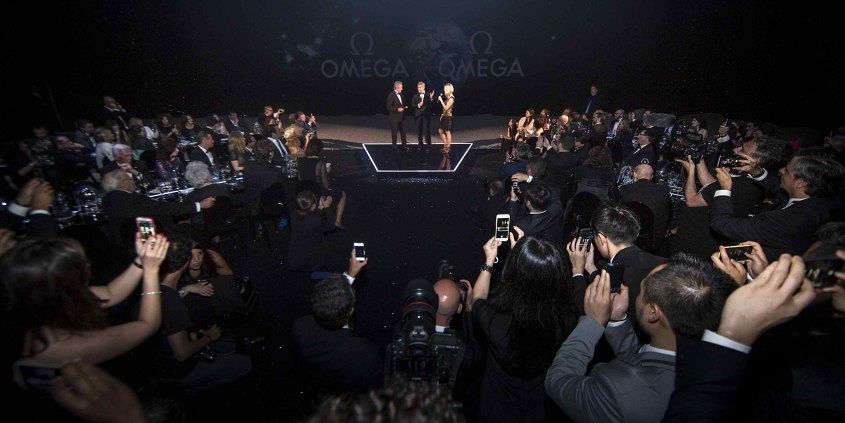 From my perspective, this mission to Texas could have also been a disaster; the disappointing deconstruction of another marketing myth. But, to quote Mr Urquhart, it too turned out fantastically well. All of these words quoted above were spoken with sincerity, spontaneity and emotion. Voices cracked, hands steadied shoulders at tense recollections, even the ever-polished George Clooney was reluctant to share a stage with the men when invited back, saying that he felt unworthy. The mood in the room was electric and awestruck.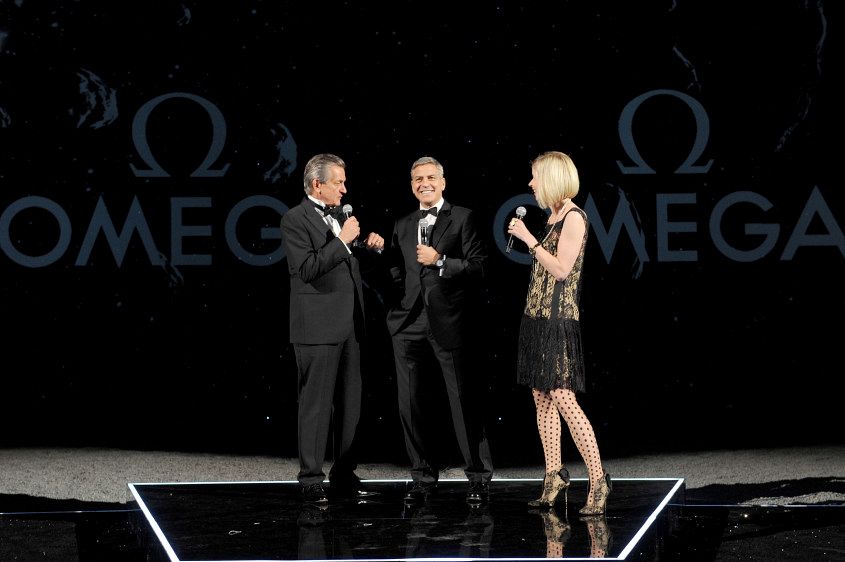 What I can say, having witnessed this weird science of a genuine 'event' in person, is that owners of a Speedmaster, all of you, own an object that has a true and tremendous story. One that encompasses human endeavour, human bravery and that, more than anything else, is made of true grit as well as timeliness.
As for the new tribute to the 45th Anniversary of the Silver Snoopy award Speedmaster? It's sold out. A couple of our guys have secured one of the 1970 pieces. Lucky them. Let the bidding begin, but don't hold your breath.