Three post-sale lessons from Sotheby's Important Watches Parts I & II
Fergus Nash
Following on from Sotheby's Important Watches: Part I and Part II on the following day, it's always interesting to go through and assess not only the value of the watches themselves but any emerging trends and patterns. Whether you're trying to figure out what the next best investment piece may be, or just keeping up to date with the zeitgeist, an auction is a great way to see how real people are spending their money.
The record-breaking Rolex Daytona 'John Player Special'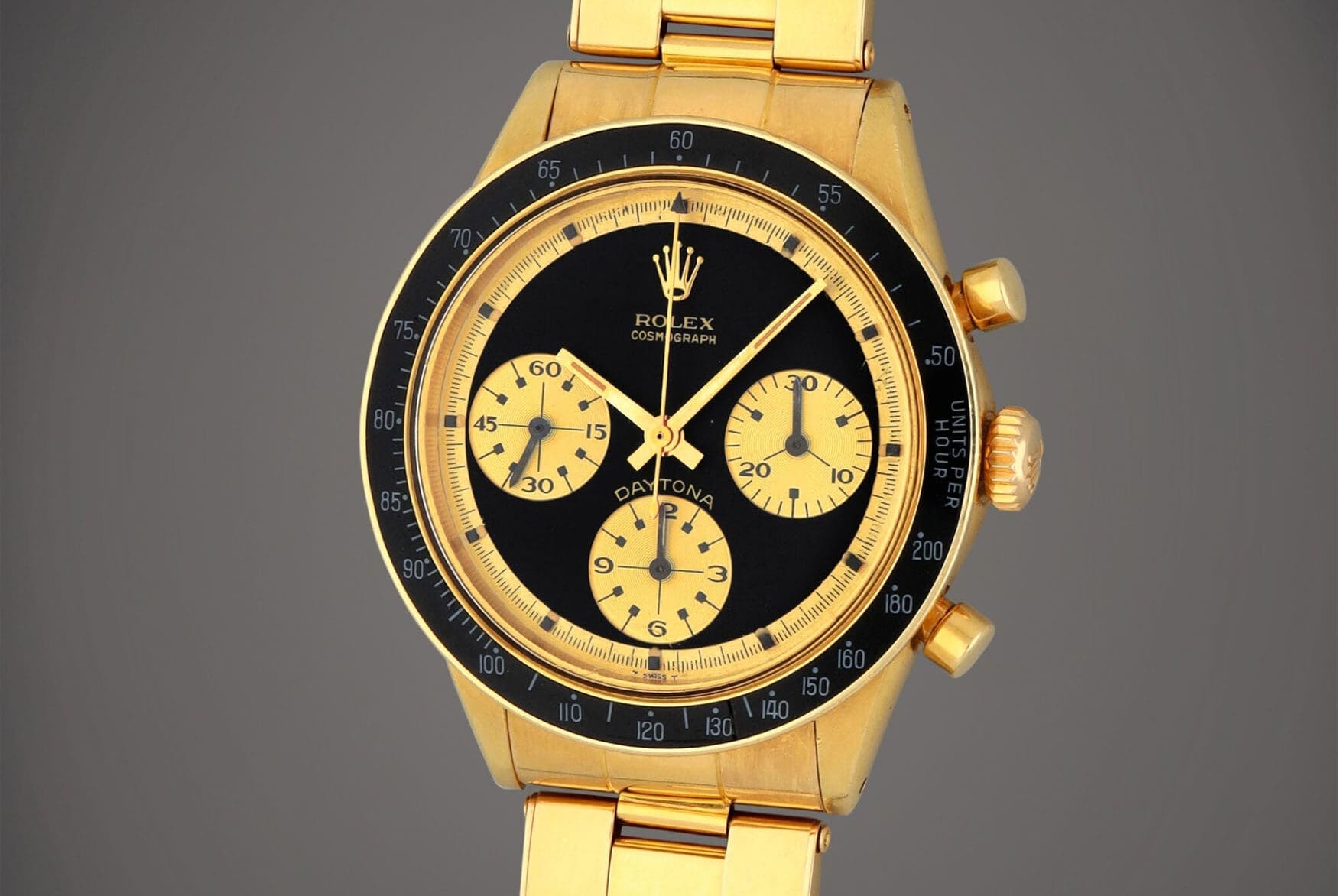 As covered in the previous article, this ultra-rare 1969 Rolex Daytona in black and gold has got to be one of the holy grails for Rolex collectors and racing enthusiasts. Not only is the reference 6241 in yellow gold with a black dial exceedingly rare, but finding one in as pristine condition with the original riveted bracelet is pure drooling material. The last time a John Player Special Daytona like this came through a Sotheby's auction in 2020, it broke their records for most expensive watch in an online auction at approximately US$1,545,723. This time, that number has been absolutely smashed once again. With a final sale price of CHF2,238,00, we can see just how crazy the luxury watch market has become over the past two years, especially in regards to Rolex. Whoever bought theirs in 2020 will be jumping for joy, especially if the values continue to skyrocket each time they're brought to auction.
Do special Tudor runs have skyrocket potential?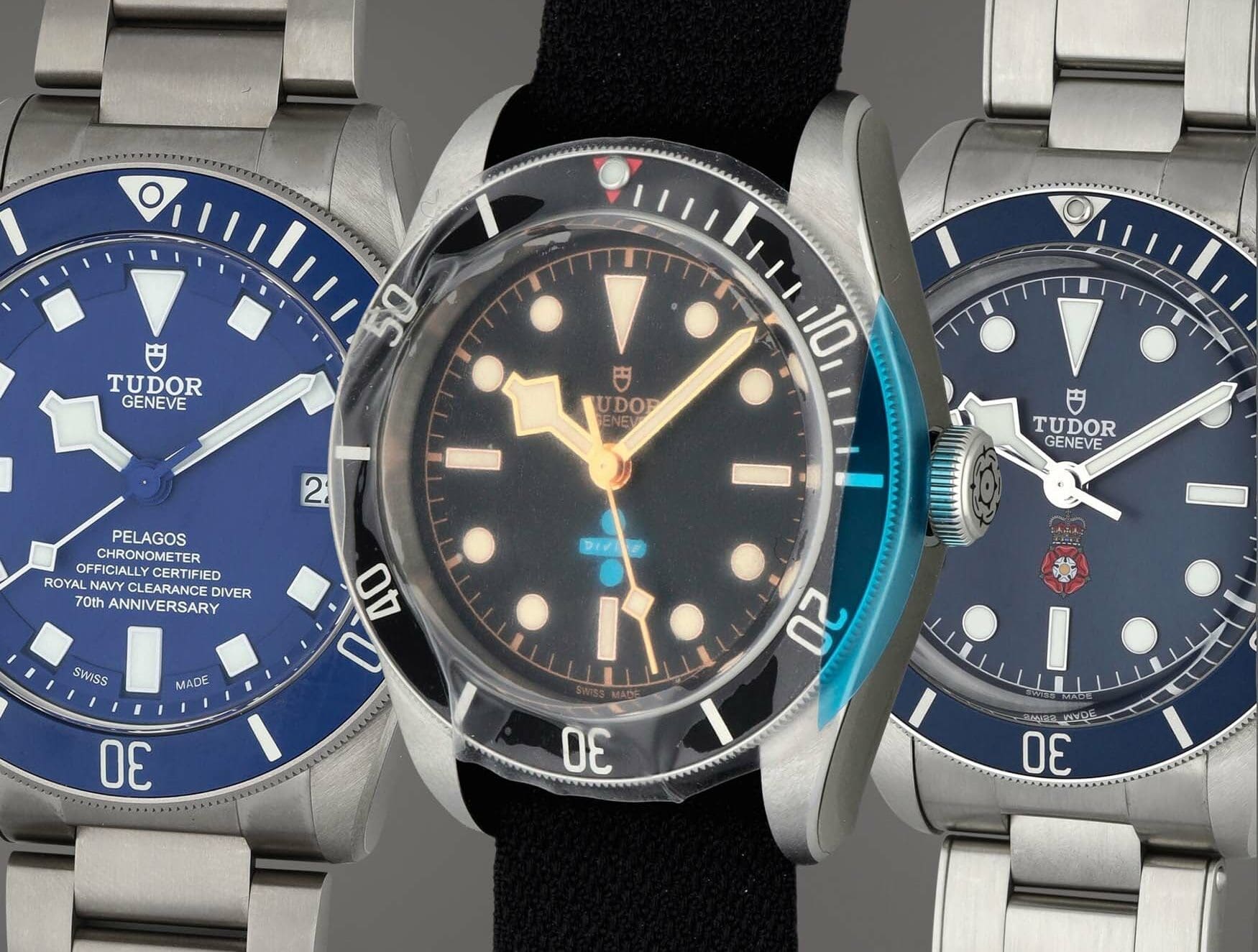 Sotheby's Important Watches Part II included three very rare special-run Tudors, which the brand don't even like to acknowledge the existence of. One is from Ed Sheeran's Divide tour in 2019, where he had 80 Black Bays customised for the crew, one is in celebration of Queen Elizabeth's Platinum Jubilee last year, and one Pelagos marked for the 70th Anniversary of the British Royal Navy Clearance Divers who dealt with removing underwater explosives. Each of these Tudors outperformed their maximum estimate of CHF20,000, however with sale prices ranging from CHF20,320 to CHF25,400 we can't help but wonder if they've still got some headroom. As the Tudor retail prices continue to climb into pre-waitlist Rolex territory, and the second-hand market follows suit, rare editions such as these should be becoming increasingly collectible. One of the Ed Sheeran Black Bays was sold two years ago for US$50,000 on Delray Watch, making the CHF22,860 auction sale seem like a bargain.
A green and gold Patek, no not that one…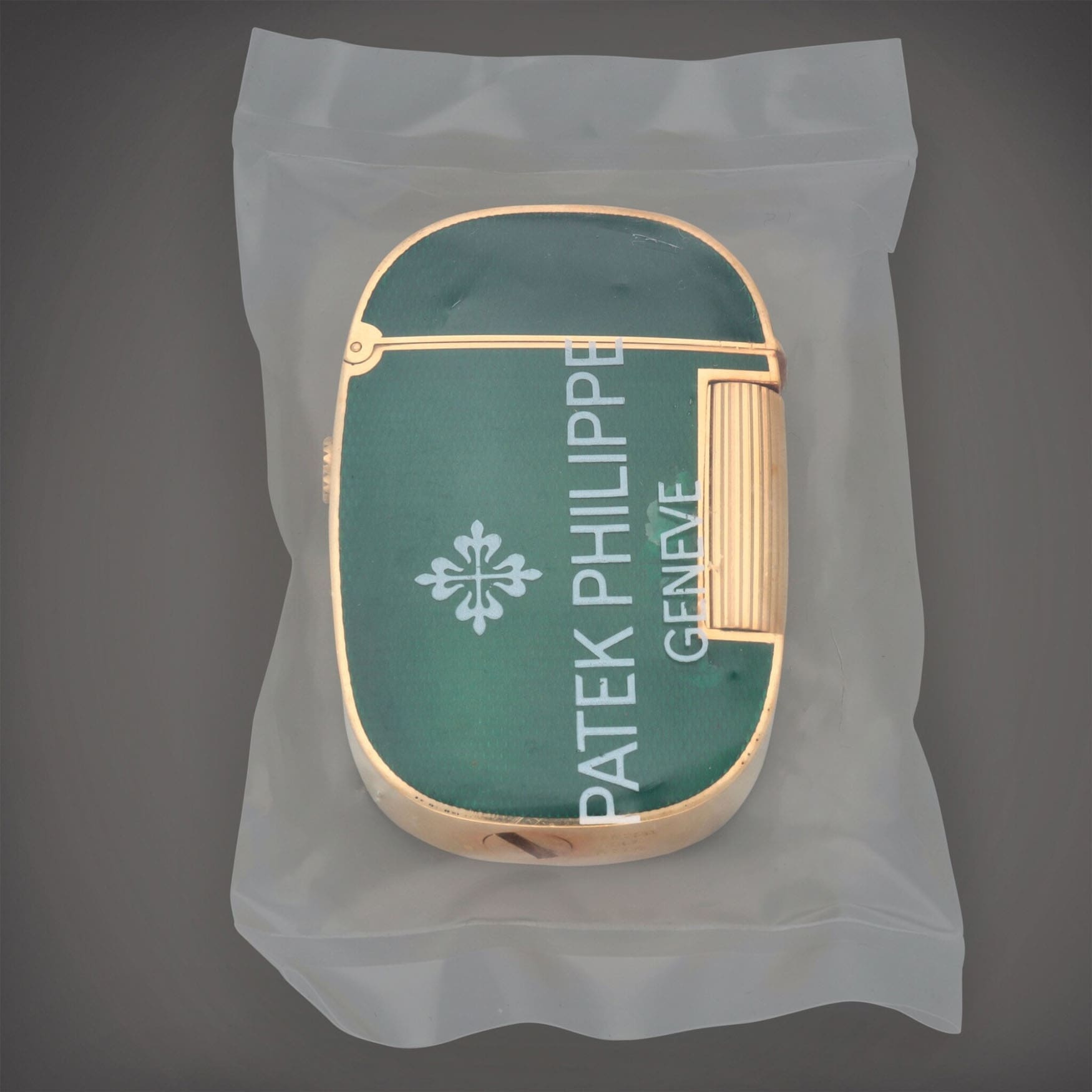 Do you remember when a green-dial steel Nautilus sold for US$490,000 still in its factory seal? The outrage was felt throughout the watch community for weeks. What made me remember that incident was seeing another factory-sealed green Patek Philippe achieve a big number at auction, but this time it wasn't a watch. The Golden Ellipse was introduced in the 1960s more as a philosophy than a watch design, encompassing inspiration from the Golden Ratio along with unisex appeal and the potential for quartz adaptation. Over the next couple of decades, the Golden Ellipse was a much-loved design across watches as well as jewellery such as rings, pendants, tie clips, and even cigarette lighters. At Sotheby's Important Watches Part II, two 1980s Golden Ellipse lighters in green and blue enamel went up for sale in their factory seals and sold for CHF25,400 and CHF21,590 respectively. Comparatively, the most expensive Golden Ellipse watch in white gold with a black dial sold for CHF17,780. Watch paraphernalia from Holy Trinity brands will always fetch a good price, but when it starts to outperform the watches we might need to assess some priorities.