Thor's 3 favourite watches of 2020, including Greubel Forsey, Moser and Longines
Thor Svaboe
What were Thor's 3 favourite watches of 2020? On a length-to-difficulty ratio, this piece ranks right up there in the difficulty stakes. Seriously, how am I supposed to sum up my three favourites of the whole year? In this bastard 12 months of lockdowns and cancelled holidays, there has been a deluge of delights from Switzerland, Japan and Germany. Suffice to say, once again this will be pure fantasy in terms of budget, but what the hell. We are allowed to dream, so dream on watch lovers! My vivid dreams are filled with grail pieces from Greubel Forsey, H. Moser & Cie. and an understated Longines, how about yours?
Greubel Forsey Hand Made 1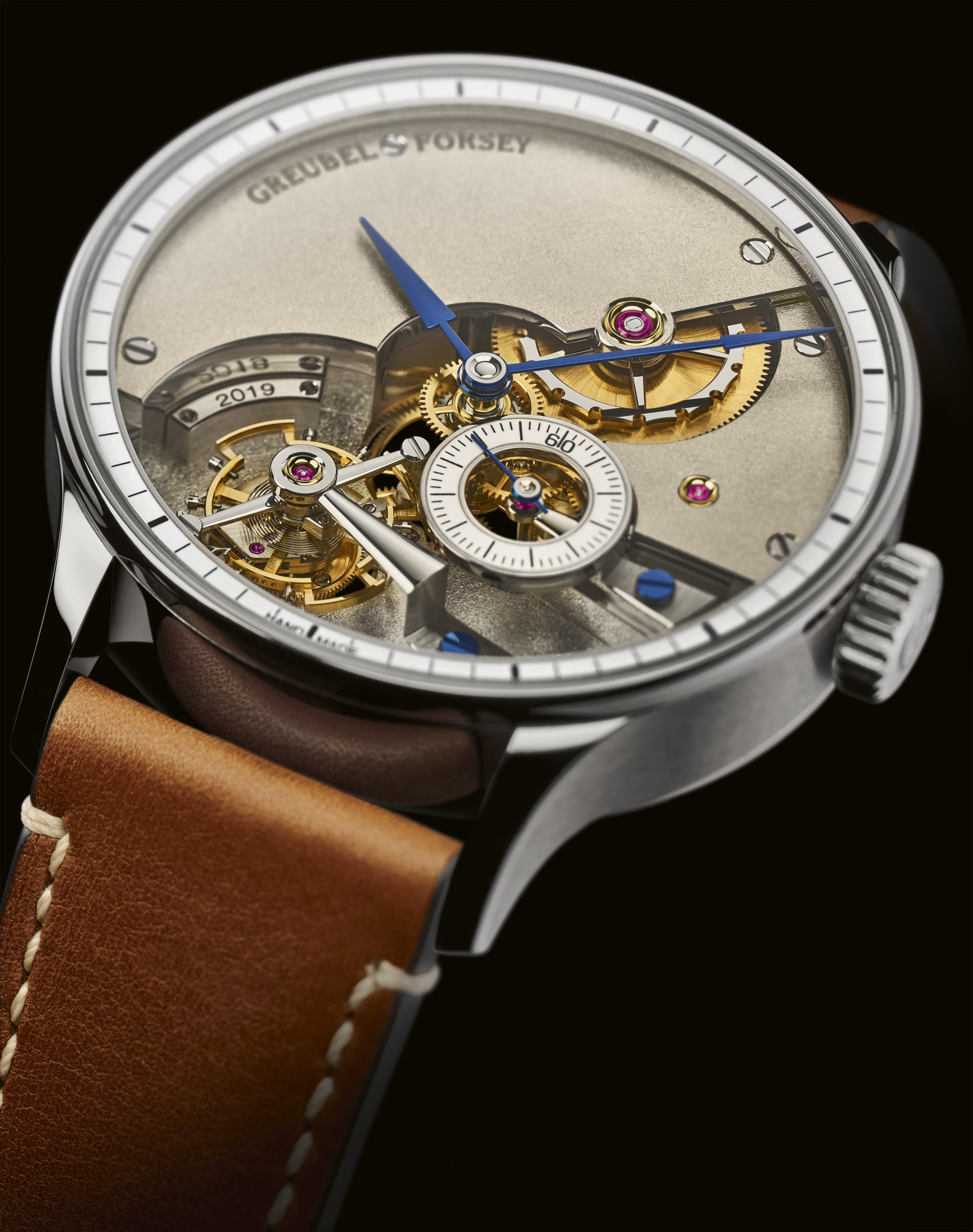 With the name Greubel Forsey I just have to add two words: Hand and Made. The End.
Sorry, that was too easy, but honestly, there is a reason this has popped up on my list of favourites this year, and in my best dials of 2020 piece here. Not that I ever doubt their genius, but here Greubel Forsey has managed to create pure horological poetry through craftsmanship and methodology of the 18th and 19th century, resulting in what is a deeply thought-provoking project, involving 6000 hours of labour. From the matte finish of the dial, through every little hand-polished millimetre of anglage, nothing beats this. In fact, wristwatch seems an almost banal expression for what is a true Tour De Force (definition: a performance or achievement that has been accomplished or managed with great skill). And that even underplays this epitome of ageless craftsmanship that represents a true call to arms for a new generation of watchmakers.
Price: well, there is just one, and no price has been set.
The H. Moser & Cie. Streamliner Centre Seconds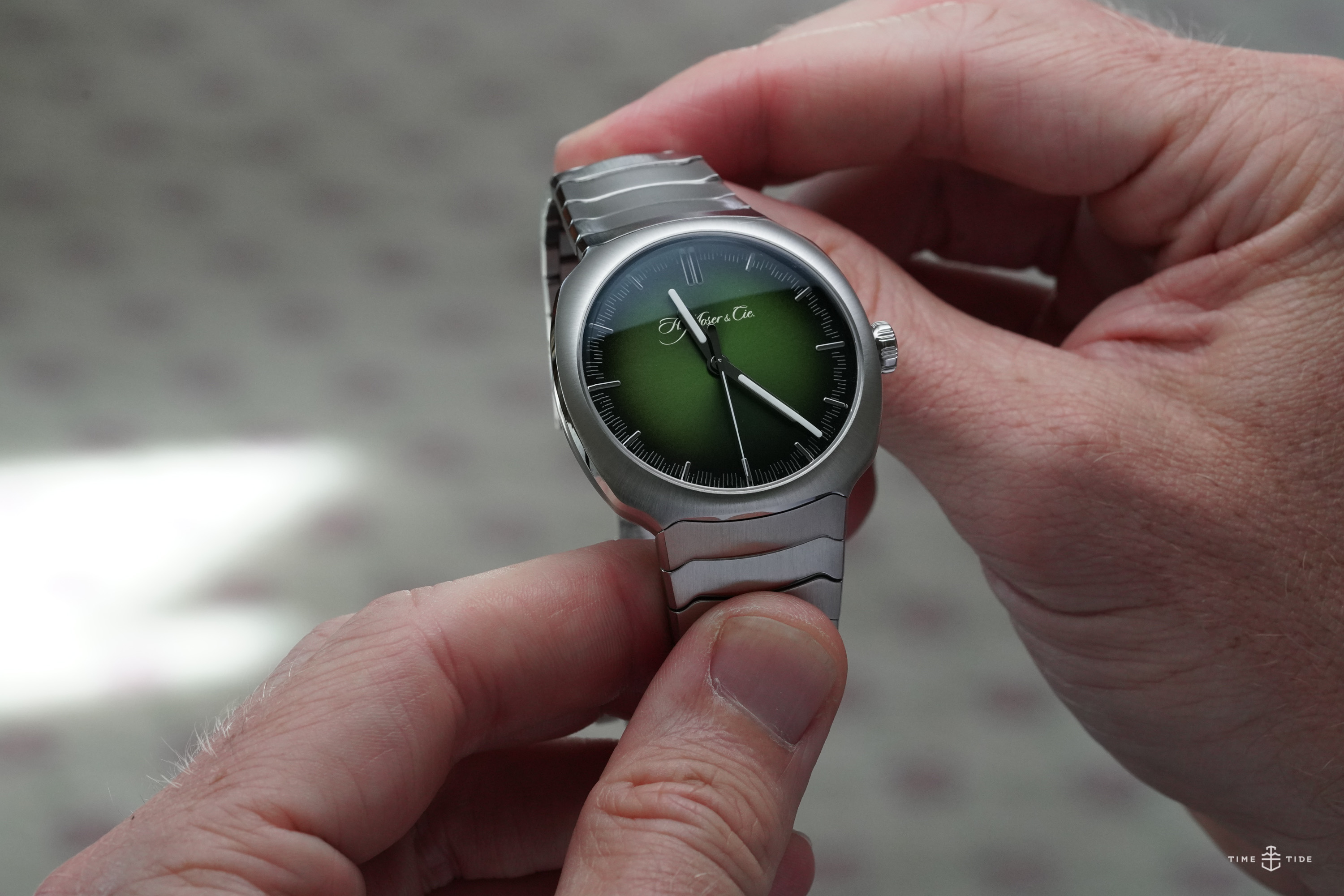 Slip it on, and the feeling is that of smooth comfort, or a flexible cuff-like piece of jewellery, not a watch with a bracelet. In its 40mm case this is an experience of one-ness, immensely refreshing in a time of homage and endless Genta derivatives. I actually have no words to describe the slim 11.8mm thick case other than cushion-esque. However, the non-technical term is delectable. The brushwork is subdued but prominent, and the edges have a polished bevel, accentuating one of the best bracelet integrations of the decade. I love the fact that the source of inspiration is the age of streamlining, as any fan of industrial design of the previous century (now I feel old …) will appreciate. The aerodynamic sense of speed and agility only fades slightly into the background when you slip it back on and get lost in the deep green void of the fumé dial. Turn it around and you have a perfect contrast in the traditional movement architecture, where a rose gold rotor frames what is a traditionally finished calibre, as always one of the high points of a Moser. Rarely have I come across such design integrity that also ticks that comfort box in a very big way.
Price: $21,900 US
One within my budget! The Longines Heritage Marine Militaire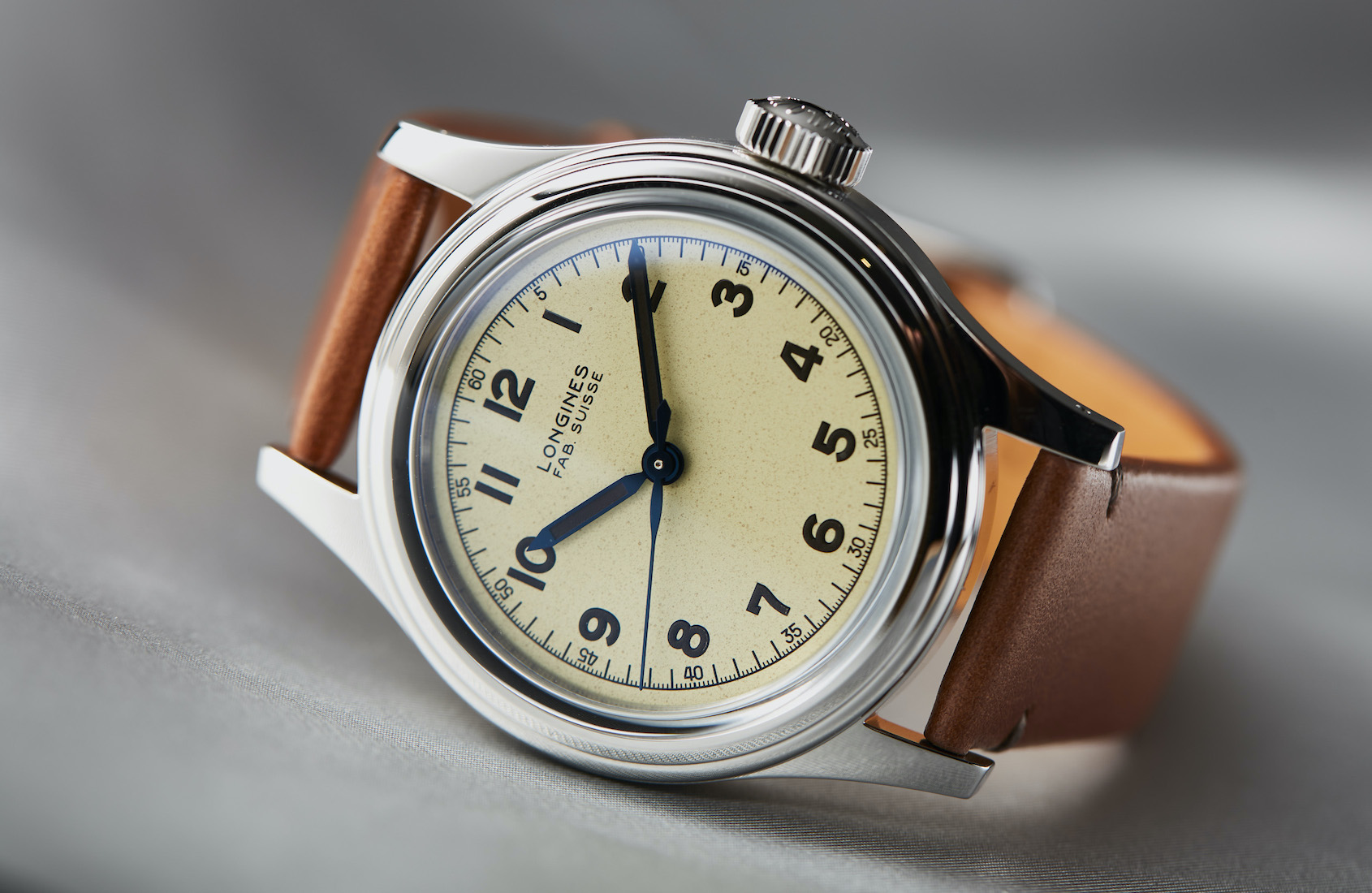 Pure delight in every detail, that's how I would express my reaction when I saw Nick Kenyon's video here of what is a formidably strong deck of Heritage cards from Longines. The 38mm Heritage Marine Militaire stood out as a perfect everyday watch with legibility on point, and what is a redefined expression of pitch-perfect vintage. From the cream, lightly speckled dial, to the delicate Longines logo sans wings, the dial has it all. The elegantly understated watch makes a strong point of early 19th century military functionality, a thought that would make me feel like a bit of a feckless moron wearing it while sipping a Negroni in a bar. But this is a watch for everything, and so perfectly balanced that it almost seems wrong.
Price: $3050 AUD