THE TOP WATCH REVIEWS OF 2021 – The King Seiko KSK SJE083 (#21)
Nick Kenyon
Editor's note: There were a lot of watches released in 2021 and the Time+Tide team endeavoured to review as many of them as we possibly could. Here we count down the Top 30 reviews of the year by traffic. At number 21, it's the King Seiko KSK SJE083…
As a pinprick of light at the end of the tunnel that was 2020, a watch was released that sent murmurs of excitement through Seiko fans around the world. It was the King Seiko KSK SJE083, a reissue of one of the most important references for the brand, the King Seiko ref. 44-9990. This isn't just any other reissue. This is a watch that celebrates a critical decade in the history of the Japanese watchmaker that deserves greater recognition – the 1960s.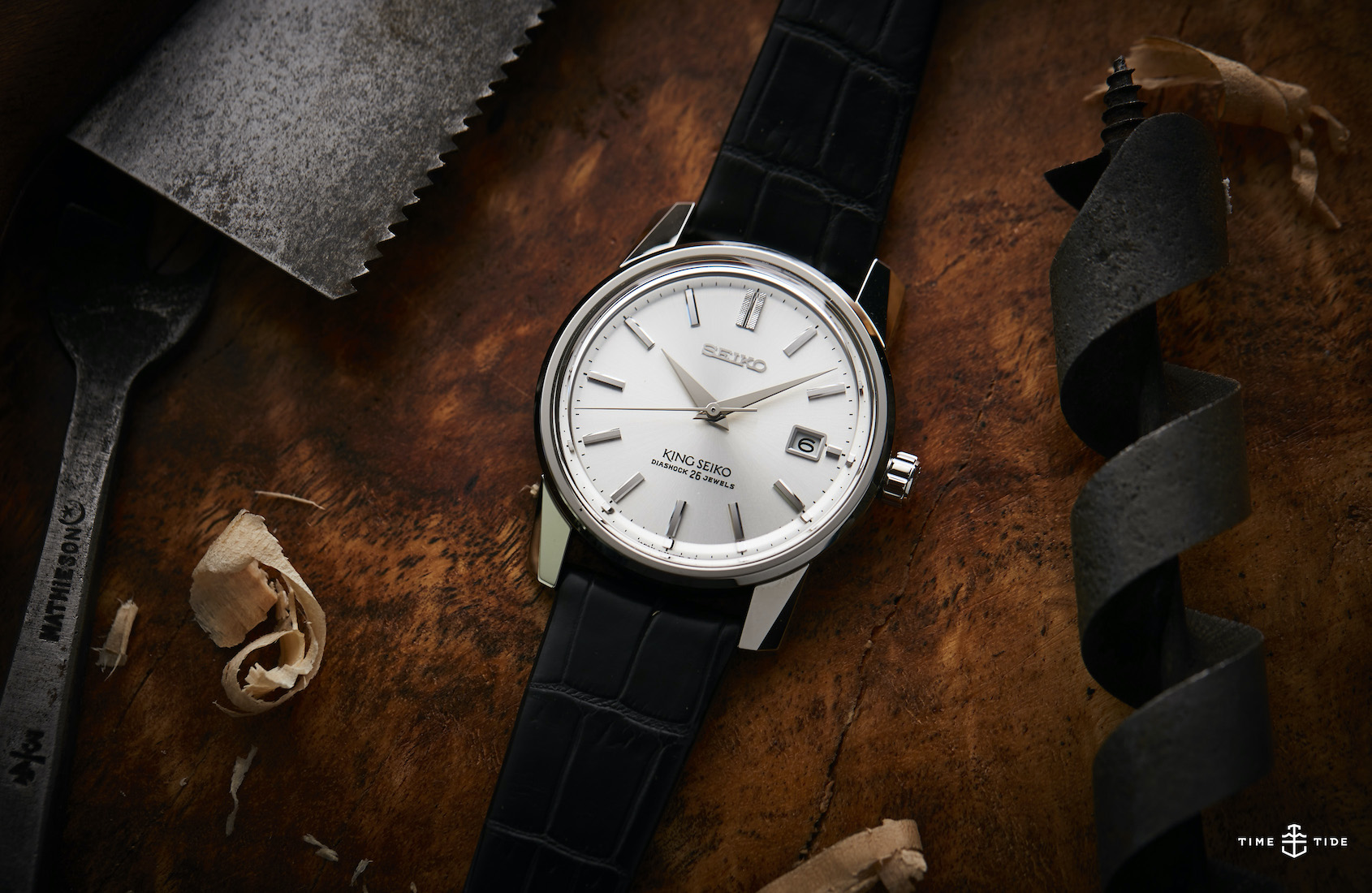 A brief history of King Seiko
Let's start with a little bit of history. Thanks to being so geographically isolated from Europe and the rest of the watchmaking world, Seiko had to do things a little differently than their continental colleagues. In Europe, the watch industry was generally very horizontally structured, with hundreds of watchmaking businesses only producing very specific parts. This ecosystem of watchmakers had its benefits. Every watchmaker could focus solely on a single part of the watch, and pour their energy into the craft of perfecting it, giving rise to the likes of the legendary bracelet-making firm Gay Frères and the celebrated casemaker Jean-Pierre Hagmann.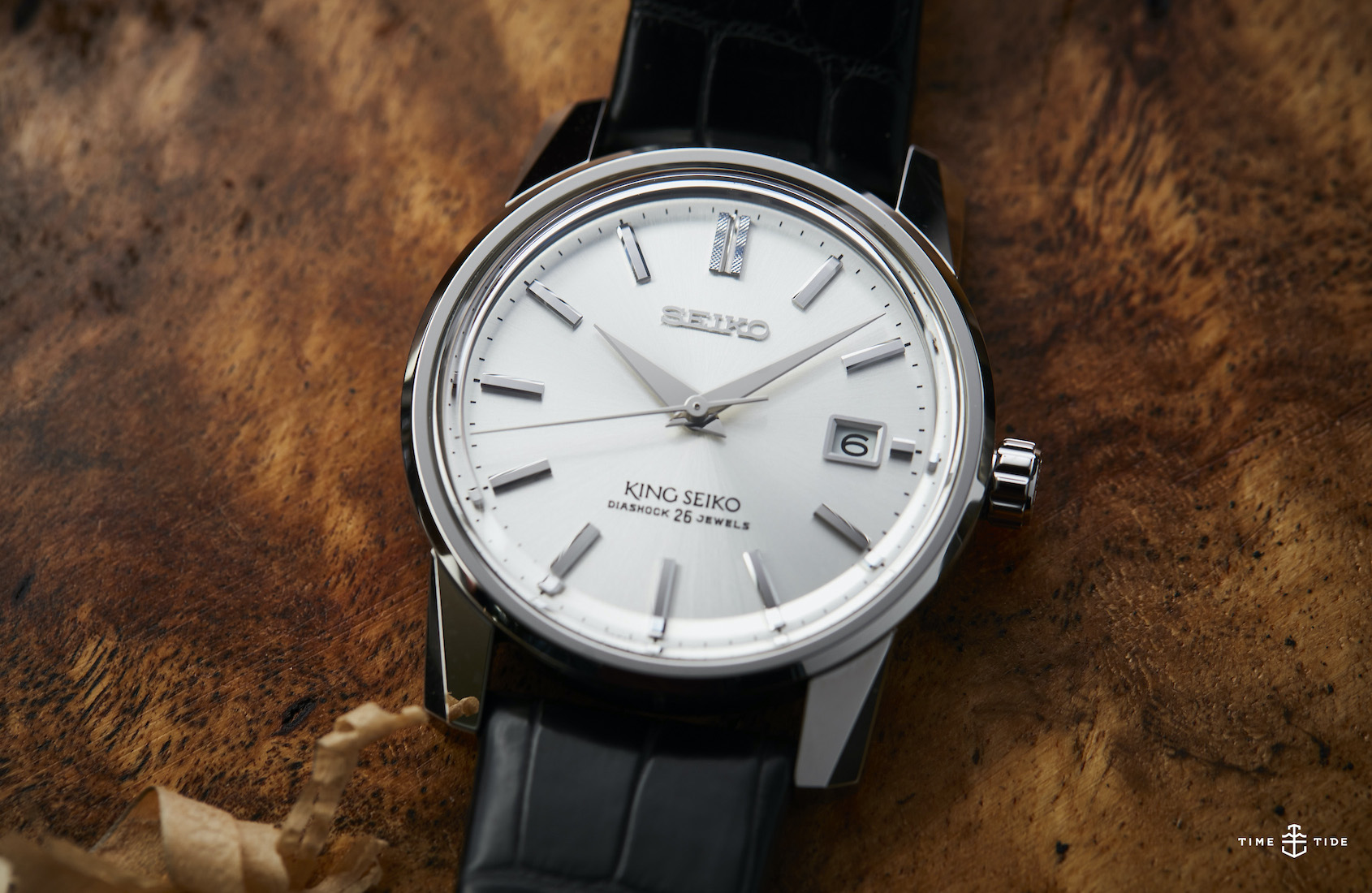 Isolated in Japan, this was not an option for Seiko, who were forced to vertically integrate their entire production line. They didn't have any other watchmakers they could rely on to make components for them like the Swiss, so they adapted their production techniques to be self contained within their business. But not only did Seiko decide they needed their production line kept in-house, they also wanted the competitive desire to produce fine watches to also burn from within. The drive of their watchmakers wouldn't come from competition with the Swiss, but from internal comparisons with their own colleagues.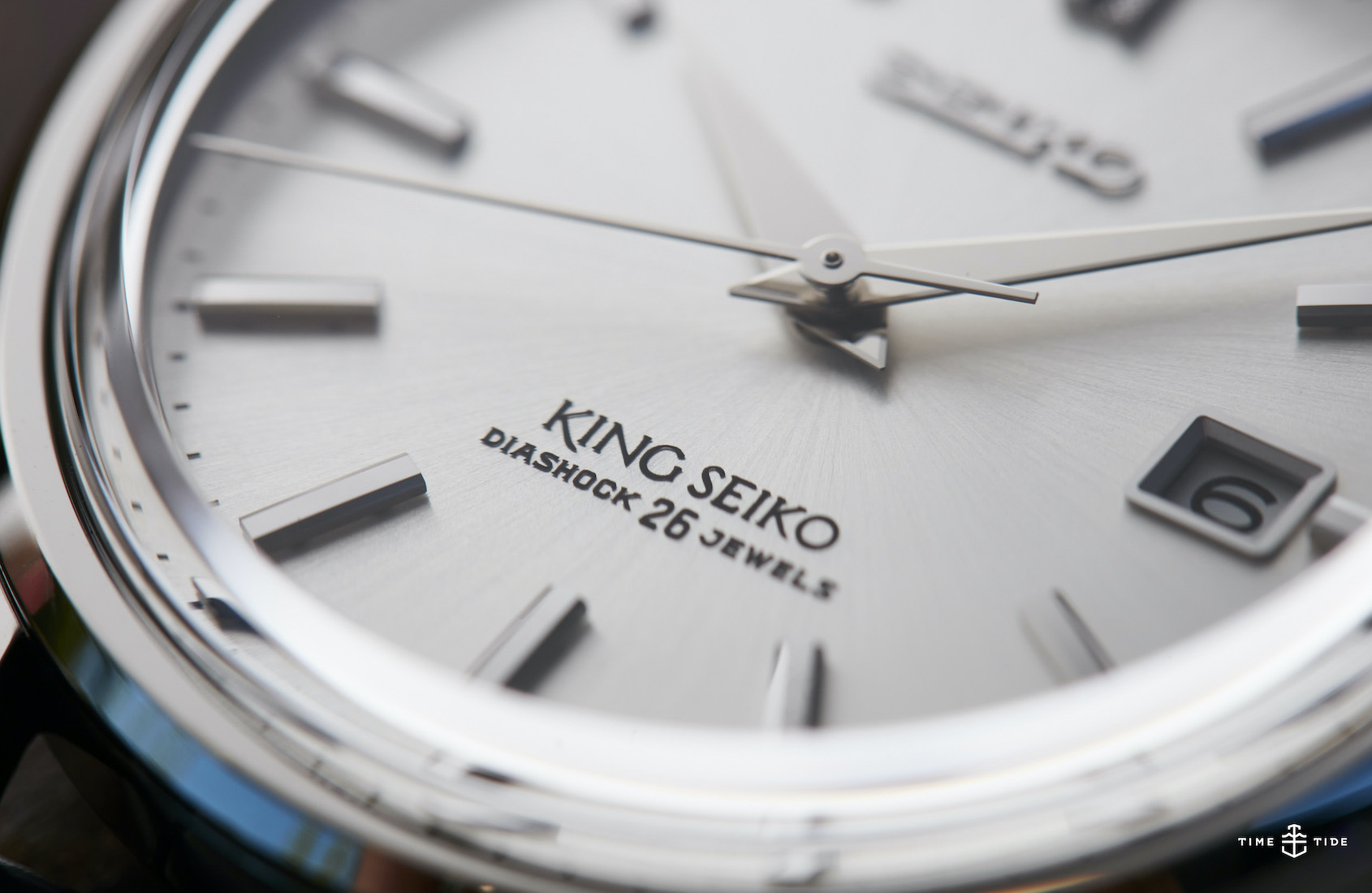 So Seiko divided their Suwa-based business entities to promote competition. Grand Seiko was established in 1960 in the Suwa Seikosha factory, and King Seiko was established at the Daini Seikosha location one year later. These two firms were formed with the goal of producing the most accurate and precise watch possible, eventually competing against each other at the Neuchatel Observatory Competitions. This was a period when chronometry competitions were important tests for watch manufacturers around the world. Both Grand Seiko and King Seiko entered the competition in 1964, and only three years later in 1967, both factories were winning medals.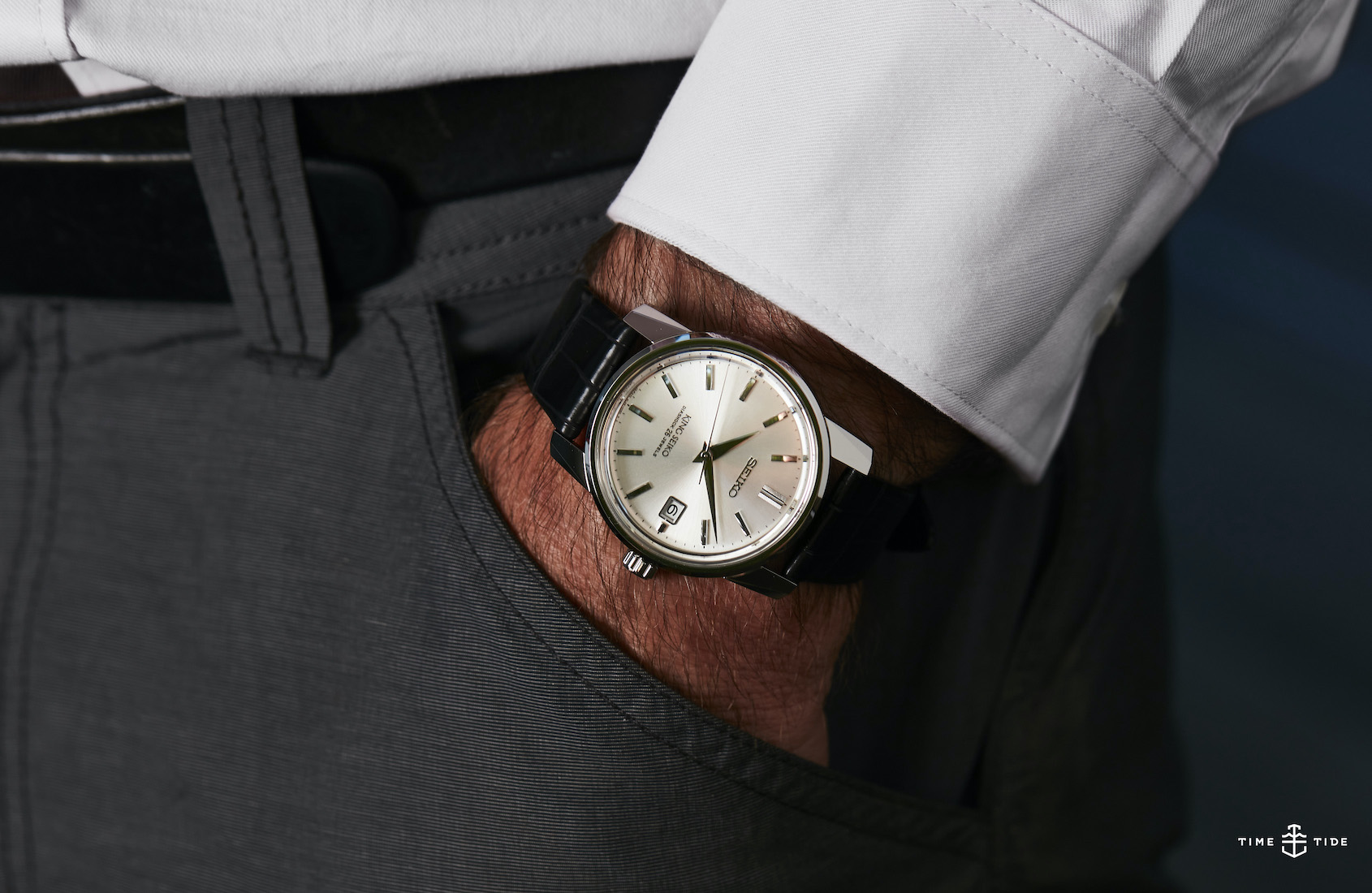 Two years later, on Christmas day 1969, Seiko launched the first-ever production quartz watch and in effect, ended the centuries long pursuit of perfect mechanical timekeeping. The new technology was so accurate and so popular that Grand Seiko and King Seiko were closed down as all resources were directed towards quartz watchmaking. Decades later, Grand Seiko was revived by the brand in 1998, but King Seiko was left to lie on the pages of history. Until now.
The case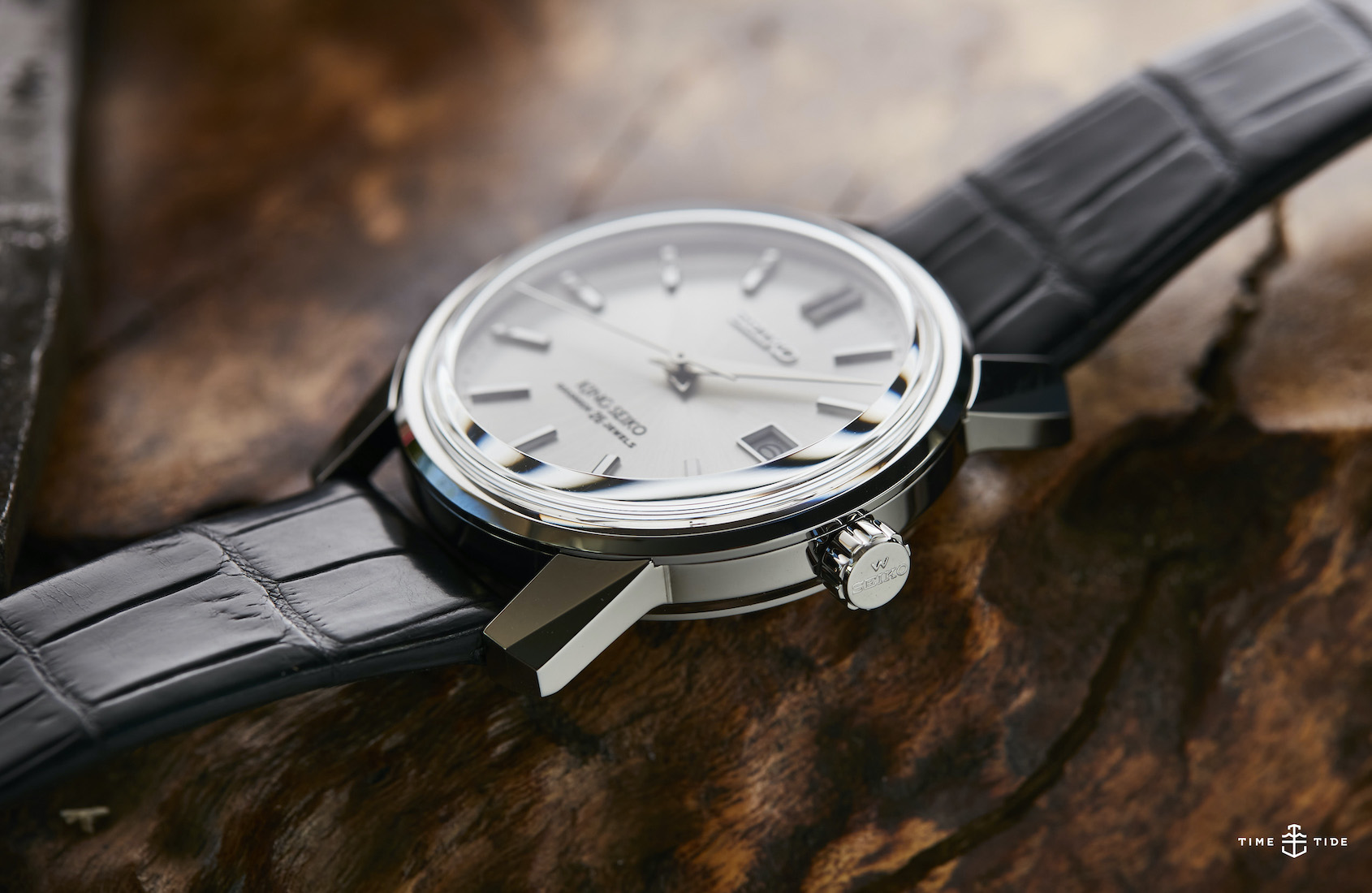 The new King Seiko KSK SJE083 is based on the second series of King Seiko watches that was released in 1965. A key part of why the case looks the way that it does is thanks to a man named Taro Tanaka. He was the first ever "watch designer" employed by Seiko, and was responsible for a design language that is still clearly visible in modern Seiko and Grand Seiko watches today.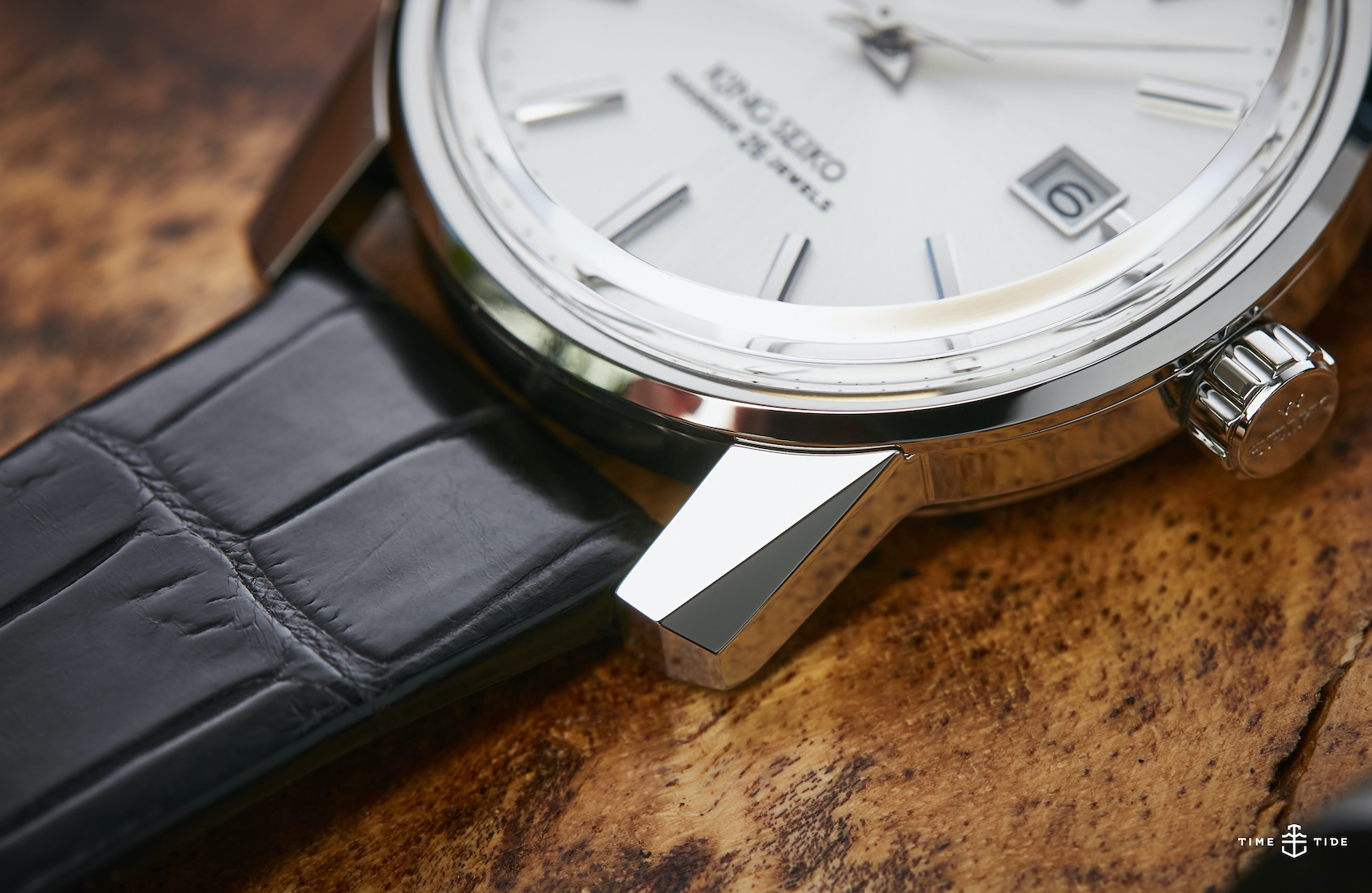 This language was The Grammar of Design, which focused on a few key elements to make watches from Seiko stand out against their Swiss competition. These elements included flat surfaces and crisp angles, facets that highlight the details of the watch and mirror-like polishing of those surfaces.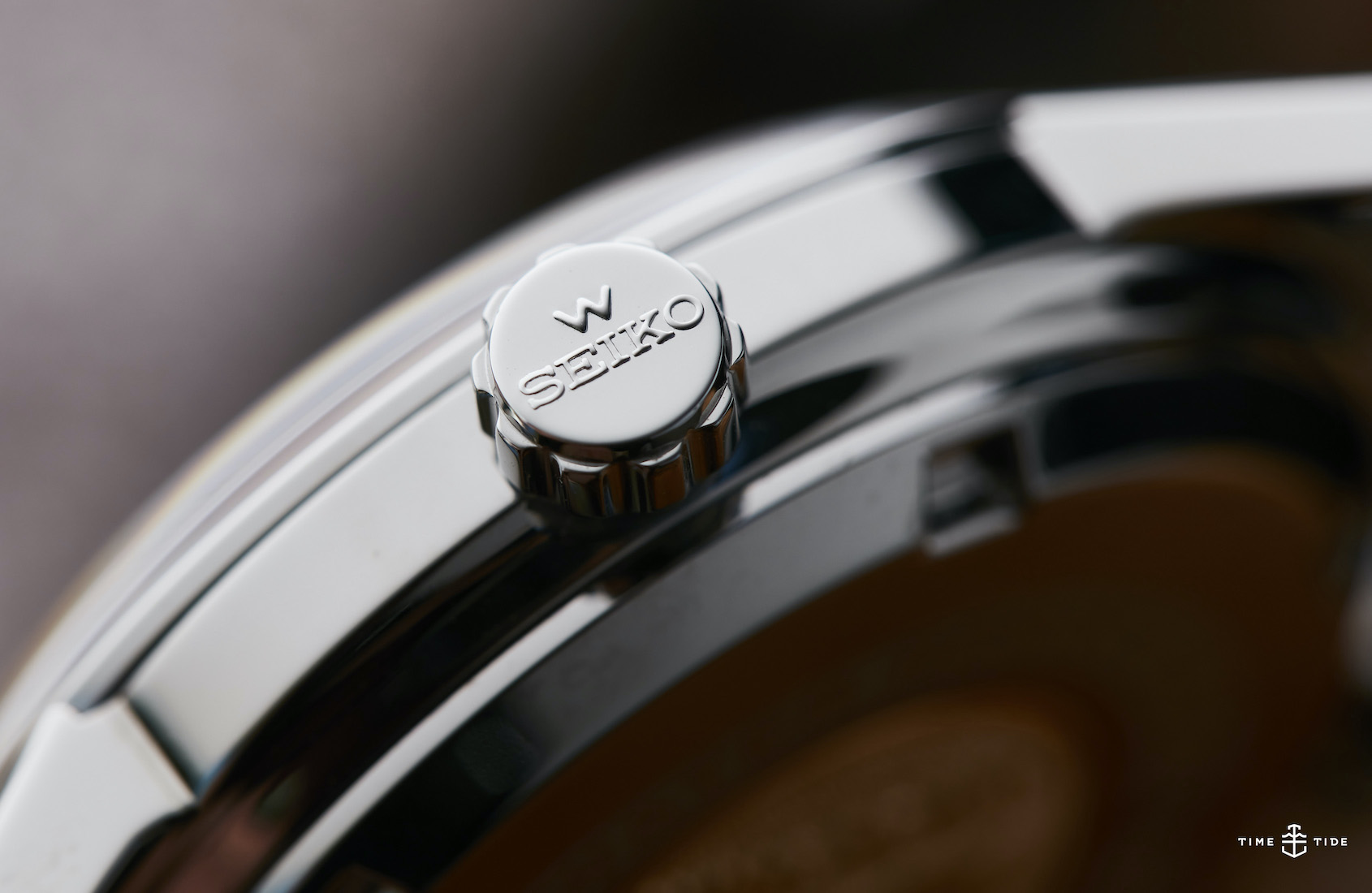 The Grammar of Design is clear to see in this King Seiko reissue, with razor-sharp case lines, and Zaratsu-polished flat surfaces. The 38.1mm stainless steel case is super-hard coated, and sits a comfortable 11.4mm off your wrist. Featuring a screw-down caseback, the watch is guaranteed to a water resistance of 50m. It also features the same gold King Seiko shield medallion that the original reference had.
The dial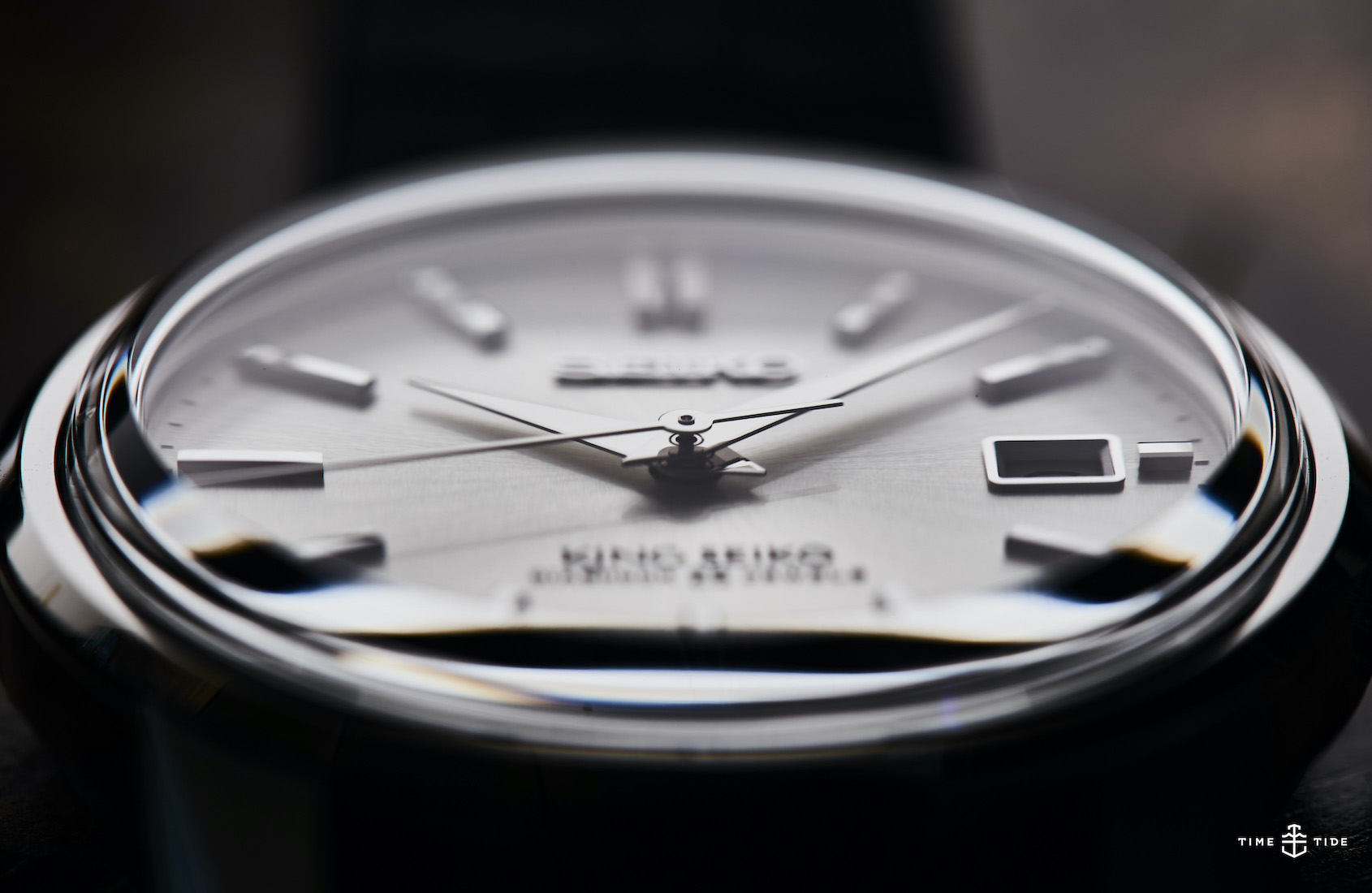 The modestly silvered dial features a sunburst finish, and looks particularly striking in direct light. It also offers a strong contrast against the finely finished hands and applied hour markers. As you would expect, the hands, hour markers and other dial details are Zaratsu polished making them dance when the light catches them. The hour marker at 12 o'clock features a historically accurate pyramid pattern, which is lovely detail.
Even if you don't add one to your own collection, I highly recommend seeing this dial in the sunlight if you can. Just don't try to walk out of a boutique into the sun with one of them in your hand. Even if you have a great relationship with your authorised dealer.
The movement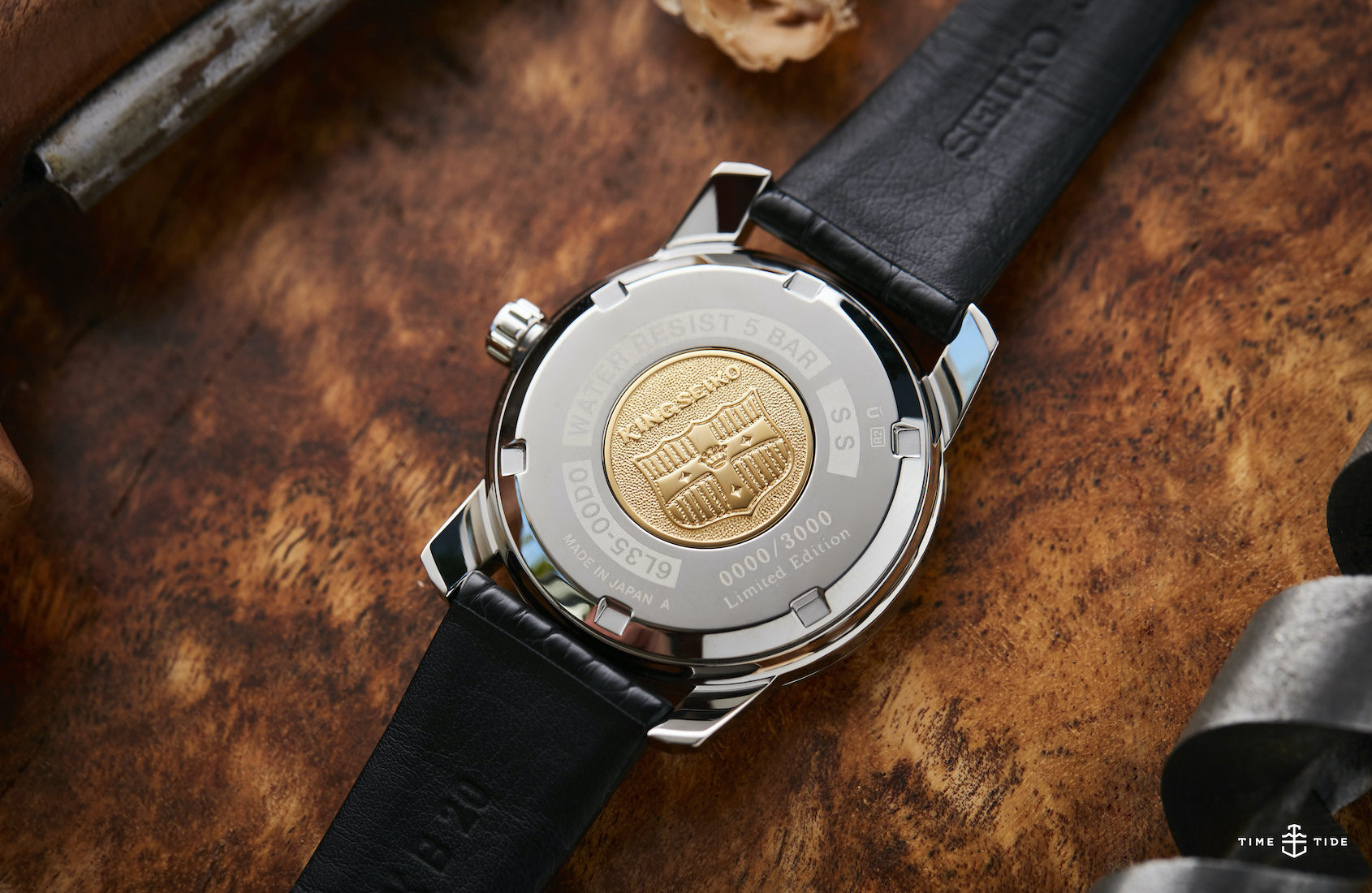 Ticking away in the King Seiko KSK SJE083 is the automatic Seiko calibre 6L35 that offers time, date, hacking seconds and runs at a rate of 28,8000vph. This is a more advanced version of Seiko's well-known 6R15 caliber, and has so far been reserved for only a handful of higher-end references within the Seiko Presage collection.
The strap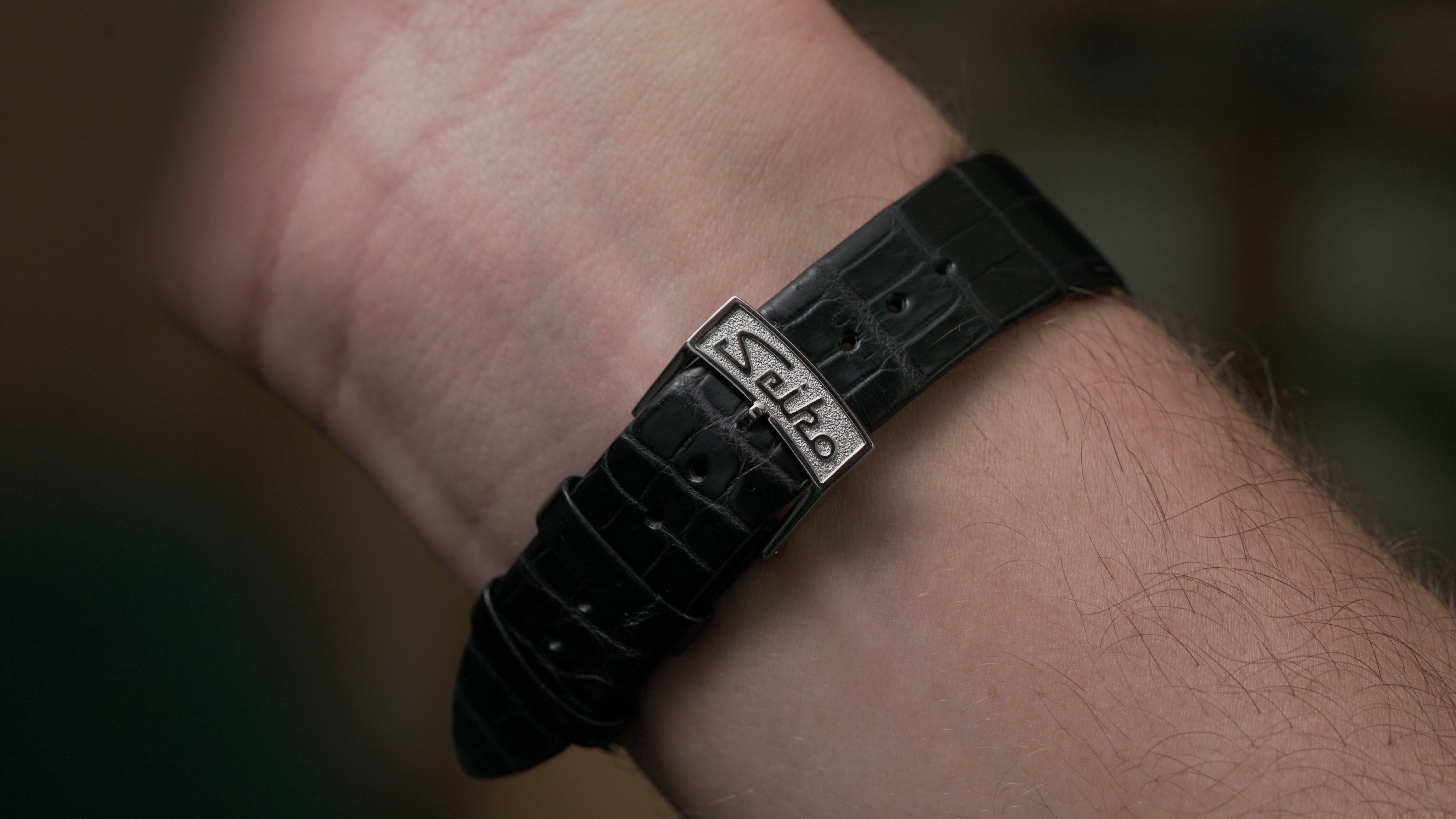 Faithful to the original, the King Seiko KSK SJE083 features a vintage inspired buckle on a crocodile leather strap. The stylised font of the SEIKO on the buckle is straight out of the 1960s and is another fantastic detail.
The verdict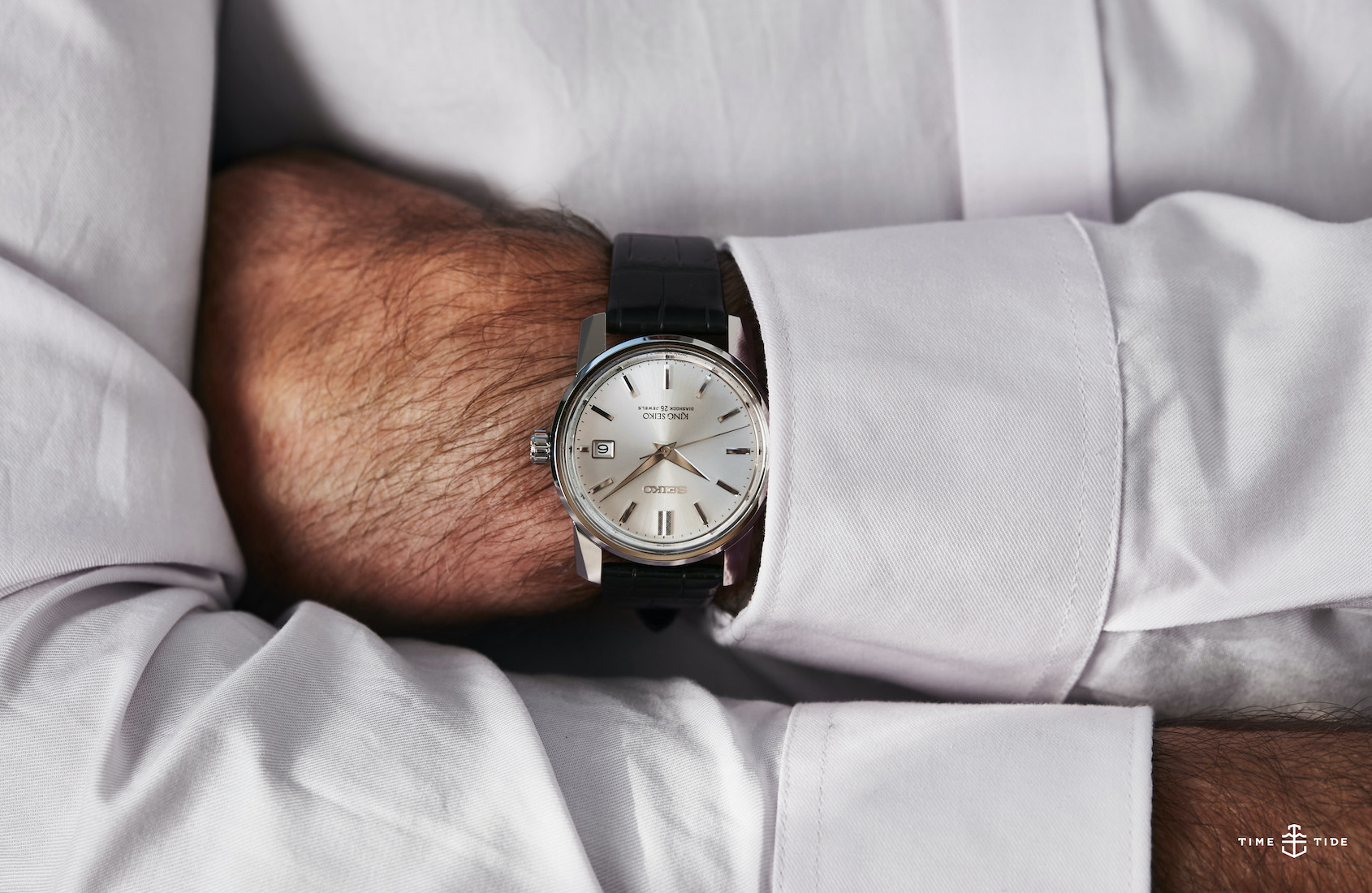 All considered, this is a watch that should get Seiko fans very excited. The reason I think that? I'm a Seiko fan and this watch has got me very excited. This isn't Seiko's first heritage reissue, but it's a thrill to see an often forgotten part of their history celebrated in such a way. The attention to detail is fantastic, right down to the presentation box it arrives in, and honestly, I can't think of anything I'd want to change about the way Seiko have chosen to make this.
King Seiko KSK SJE083 price and availability:
The King Seiko KSK SJE083 is $5,200AU and is a limited edition of 3000 numbered pieces worldwide. It is currently available, though shipping may be slower than usual.
Made in partnership with Seiko. However, the opinions expressed in this article are our own in accordance with our Editorial Policy.