VIDEO: The top 5 watches of 2021 from $1000-$5000 (Part 1)
Fergus Nash
The $1000-$5000 category is a sweet spot for so many watch enthusiasts, as it reflects a quality benchmark that distinguishes itself from the more budget options. Moving above this bracket can sometimes see slightly diminishing returns, so if you're looking for the best quality, heritage and artistry for the best price, chances are you'll find those characteristics right here.
1. Cartier Tank Must Collection ($4150 AUD)
The ethos behind the vintage Must de Cartier watches was bringing Cartier's love of design and artful watches to a more accessible level, and that's exactly what the new range does too. Three variants with the same shape as the Tank Louis Cartier range play host to shades of heartwarming depth, with an abyssal blue, Bordeaux red, and a cool forest green. Quartz movements keep the price attainable, but without any indices for the hours or minutes, mechanical isn't necessary. Read more
2. DOXA 600T ($2195 AUD)
Unlike the SUB 300 line, the DOXA SUB 600T's inspiration comes from the 1980s, when DOXA began a personality transformation, care of angles, bevels and edges. Now, DOXA is doing what many hoped would come next, after our pacific, by releasing steel non-limited edition versions of the SUB 600T, to further democratise the blocky '80s aesthetic and case design. Read more
3. Farer Lander IV GMT ($1925)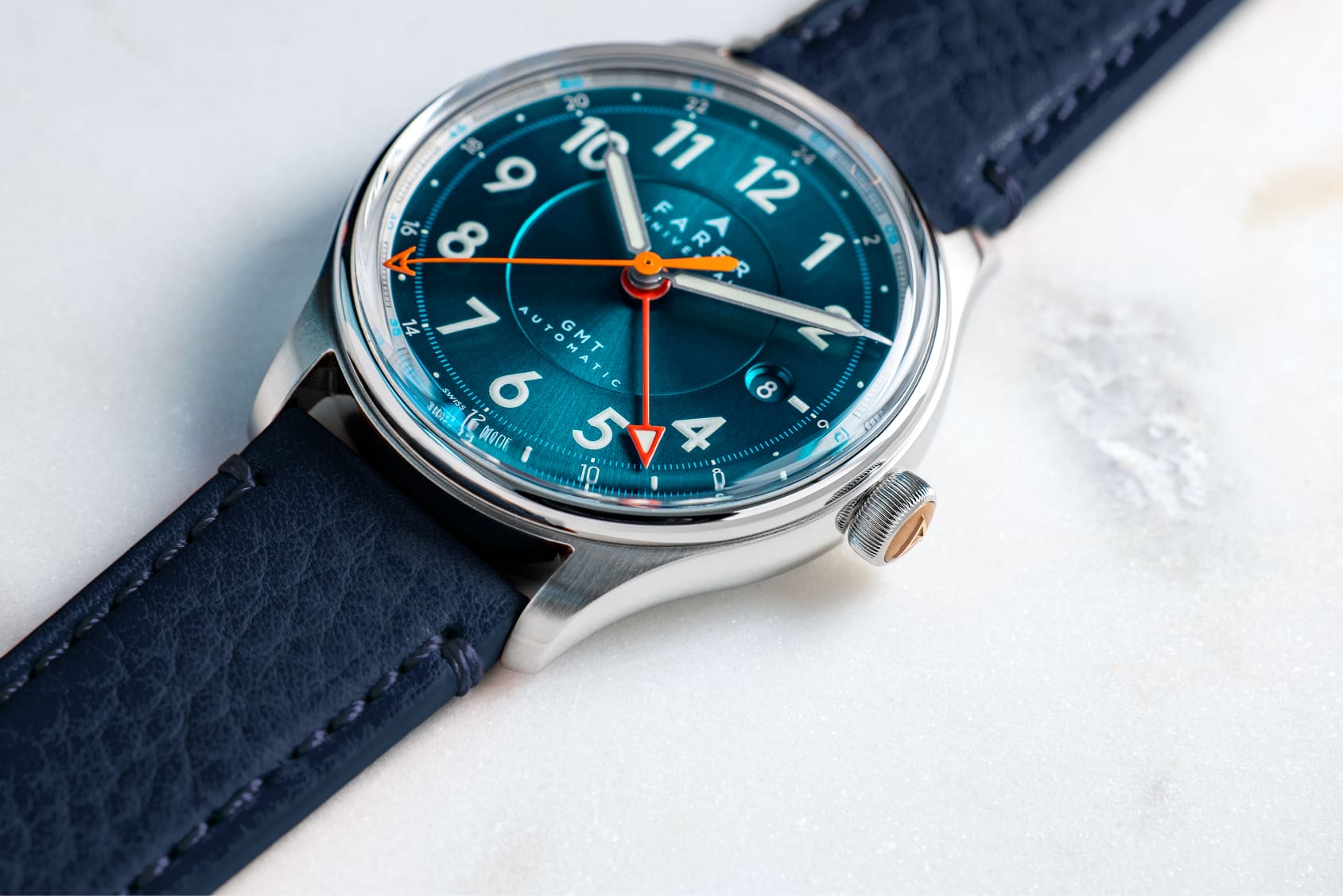 It's rare to find a GMT that doesn't feel compelled to take some design cues from the past, yet what Farer manages to do here is far more bold and progressive. The watch is refreshingly original with its sea-green dial and bronze-capped crown. And with the recent update of a "Top Grade" Sellita movement inside, this new Lander positions itself as a true value proposition. Read more
4. Longines Legend Diver Bronze ($4475)
This is a pitch-perfect vintage diver that, despite offering the functionality of a 300m depth rating, feels sufficiently refined on the calf leather strap to pass muster in all but the most formal situations. The compressor case is hewn from warm bronze that marries gorgeously with the dégradé finish of the forest green dial that fades from almost black around the inner bezel to a glossy pine in the centre.
5. Mido Ocean Star 200C ($1625)
Mido are finally getting a slice of the attention they deserve, and this blue-dialled Ocean Star 200C is a strong example of what the brand is capable of. The embossed wave pattern looks quite modern, although the overall impression of the watch has a slight retro vibe closer to the late '80s than the '60s. The Mido Caliber 80 is always great value for money too, with an 80 hour power reserve and all the Swatch Group benefits. Read more