Our European Editor, Mike Christensen, tested out the new Tissot PRX, a throwback to a classic design from 1978. After a week on the wrist, here is what he made of one of the most accessibly priced integrated bracelet watches around.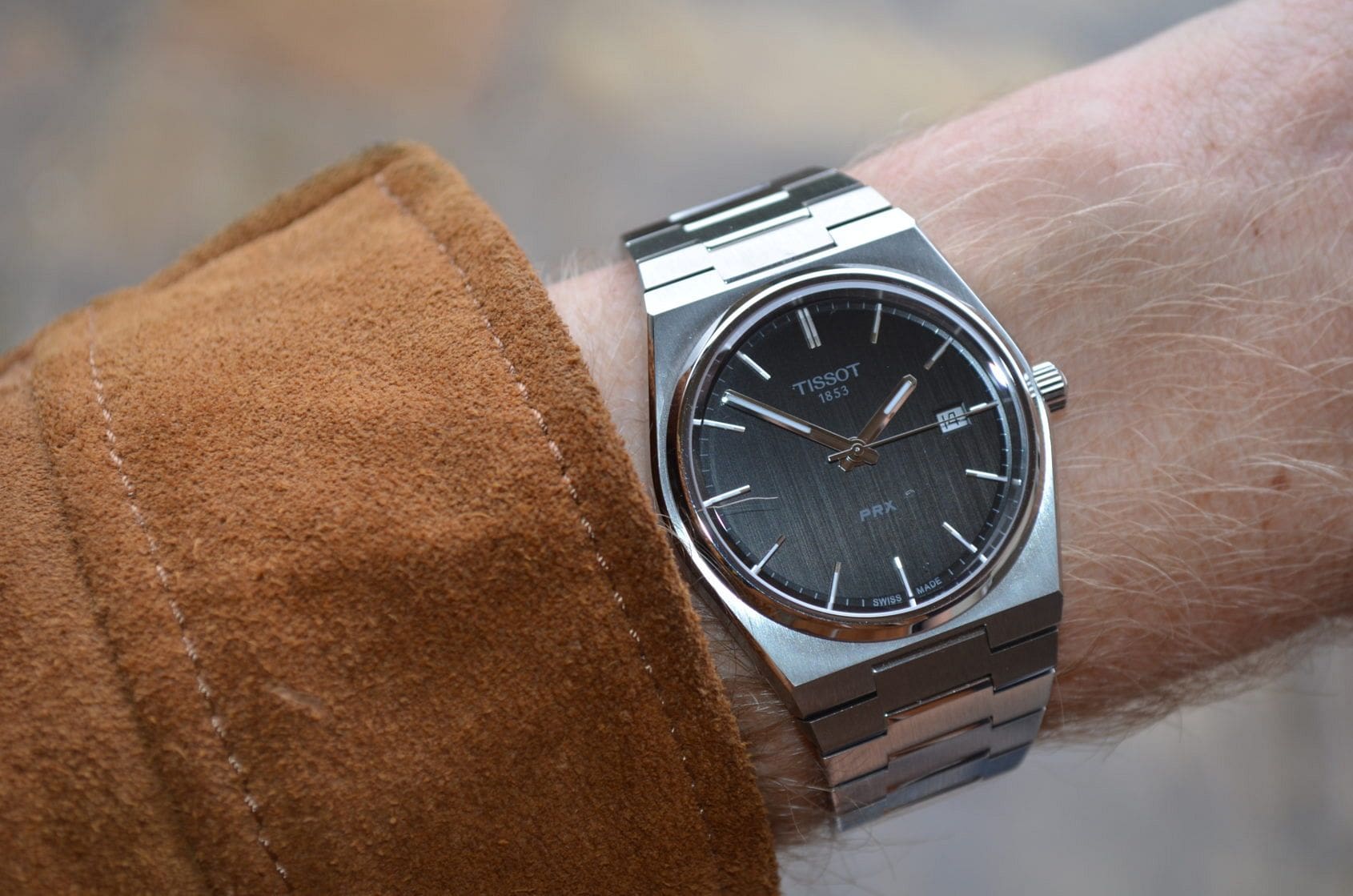 What was your first impression?
Hear me out here, but… surely I'm not the only person to have a mild fascination with North Korea? Specifically the secretive country's industrial peak in the 1970s when it was more commonly known as the People's Republic of Korea. Or PRK. PRK, PRX – no one can argument there's an uncanny resemblance there. Hence my rather unusual initial impression of the relaunch of this popular stainless-steel sports watch by Tissot, which has always been recognised for its integrated bracelet. North Korea aside, I was immediately struck by its sleek design contours and how lost you could get in the depth of the black dial – staring into it provided hours of soul-searching.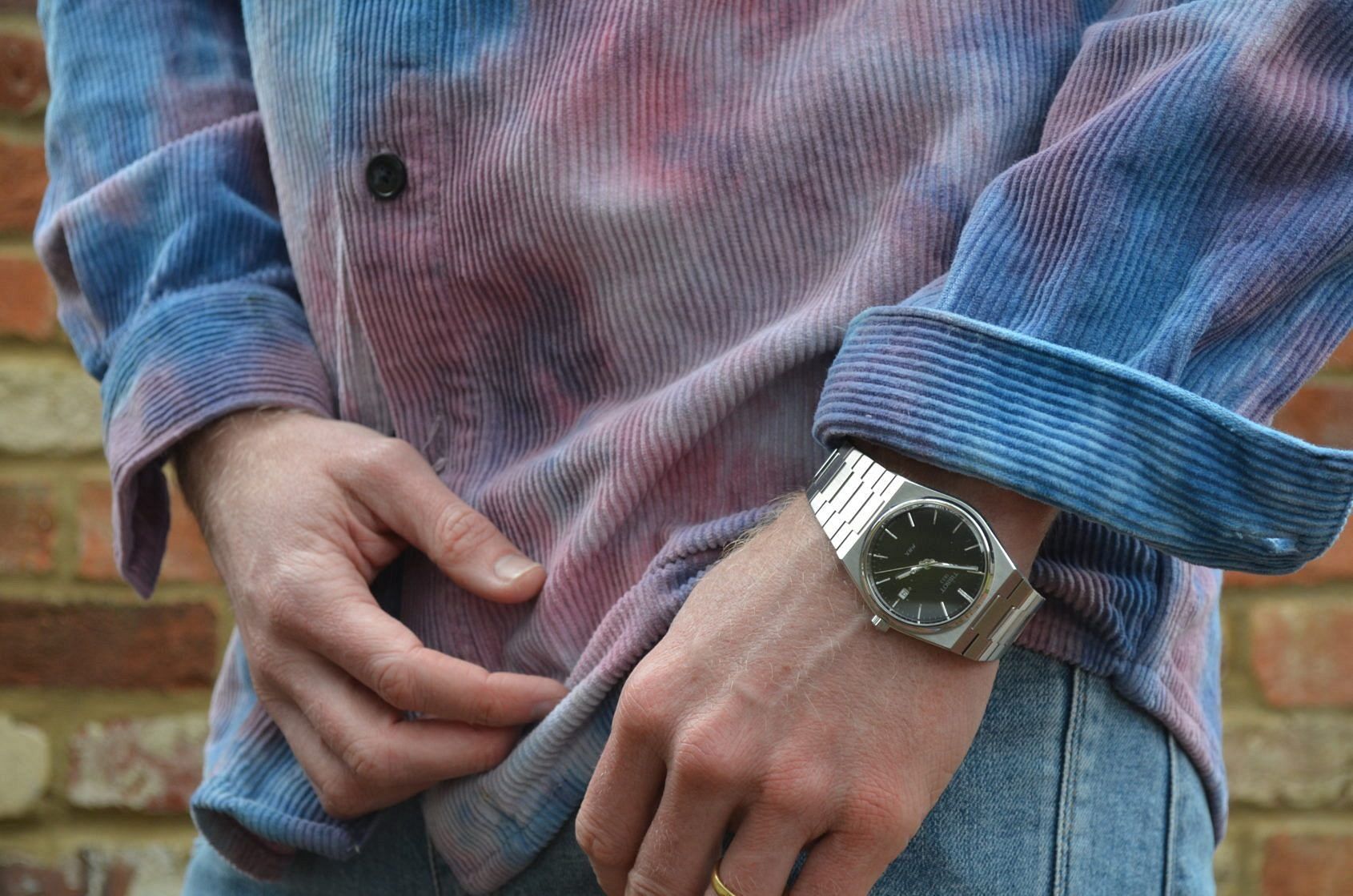 How does it feel on the wrist?
Considering its size of 40mm, it wears particularly slim and light and is the opposite of cumbersome while still managing to feel extremely robust (what the 'R' stands for). Incidentally, the 'P' stands for precise, which is how I would describe the PRX 40 205's exacting design. The "X" stands for the 10 atmospheres of depth to which the watch remains water-resistant (ie 100m). But for me, the 'X' hits the spot.
What are people's reactions when they see you wearing it?
Now, if ever the potential for a question has been spoiled by lockdown restrictions, it's this one. Watch wearers the world over will no doubt all be longing for the world to open up again, if only to be able to discuss and show off their latest horological purchases. For my time spent with Tissot's PRX on my wrist, my children's reactions didn't count as satisfactory opinions to seeing this piece so it was left to the realms of social media and DMs. For a watch priced so competitively, many people responded favourably to the barrel-shaped case and how "industrial chic" it looked on the wrist. On closer inspection, there were also some positive comments about the dial's finishing – which is a mixture of satin-brushed and polished – together with its handsome nickel-plated hands and hour markers.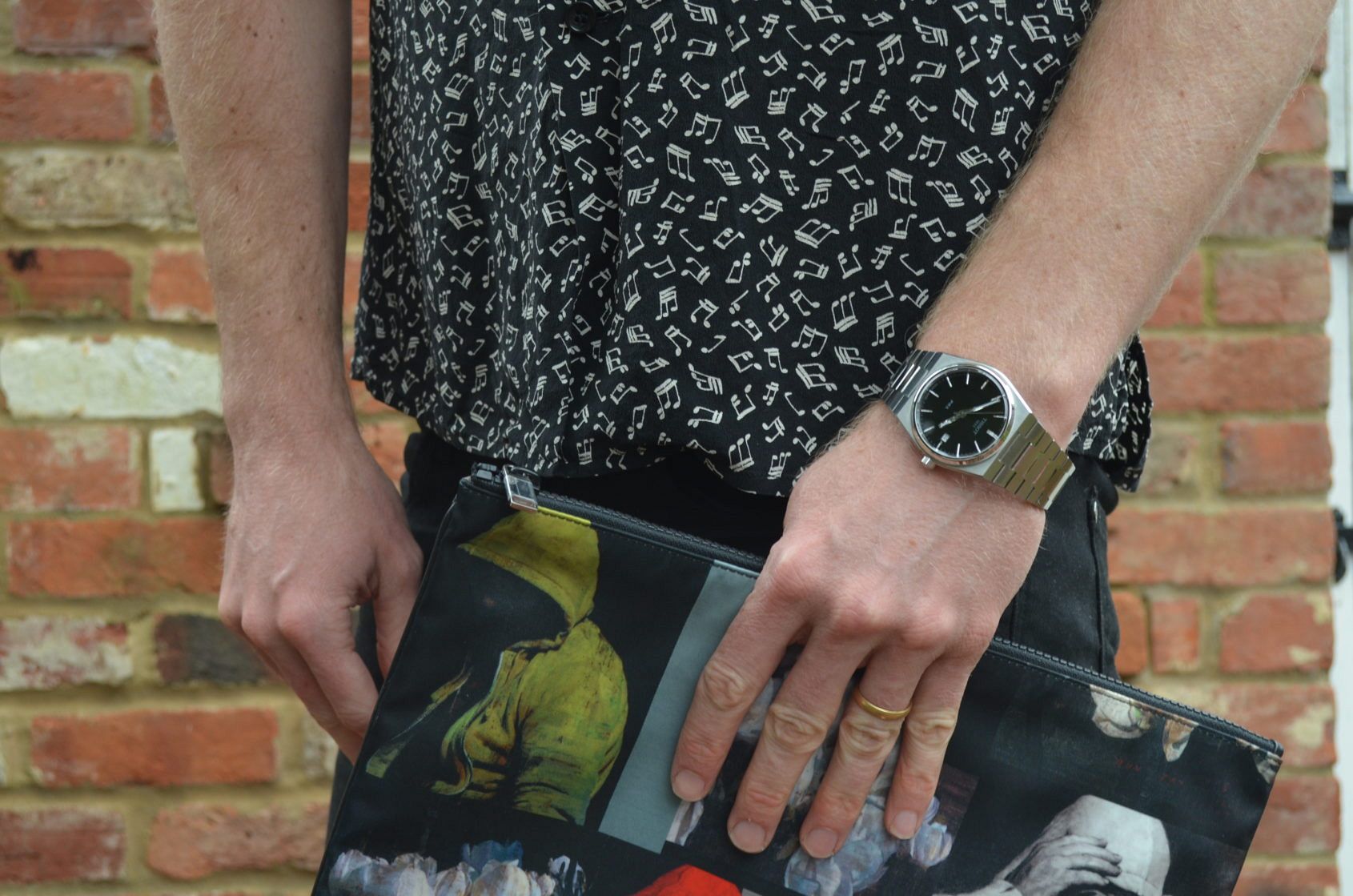 Why would you buy it?
As someone who likes to mix up his wardrobe in the style stakes, I was impressed with how versatile the PRX was. It's no stretch of the imagination – or my wardrobe's capacity – to suggest that the PRX goes with pretty much everything. It dresses up just as well with a suit for business meetings as it does with the more casual and '70s-aligned materials like a tan suede jacket or a corduroy shirt. Be it vibrant colour or monochrome, the PRX can take it, in all its own quietly evocative style.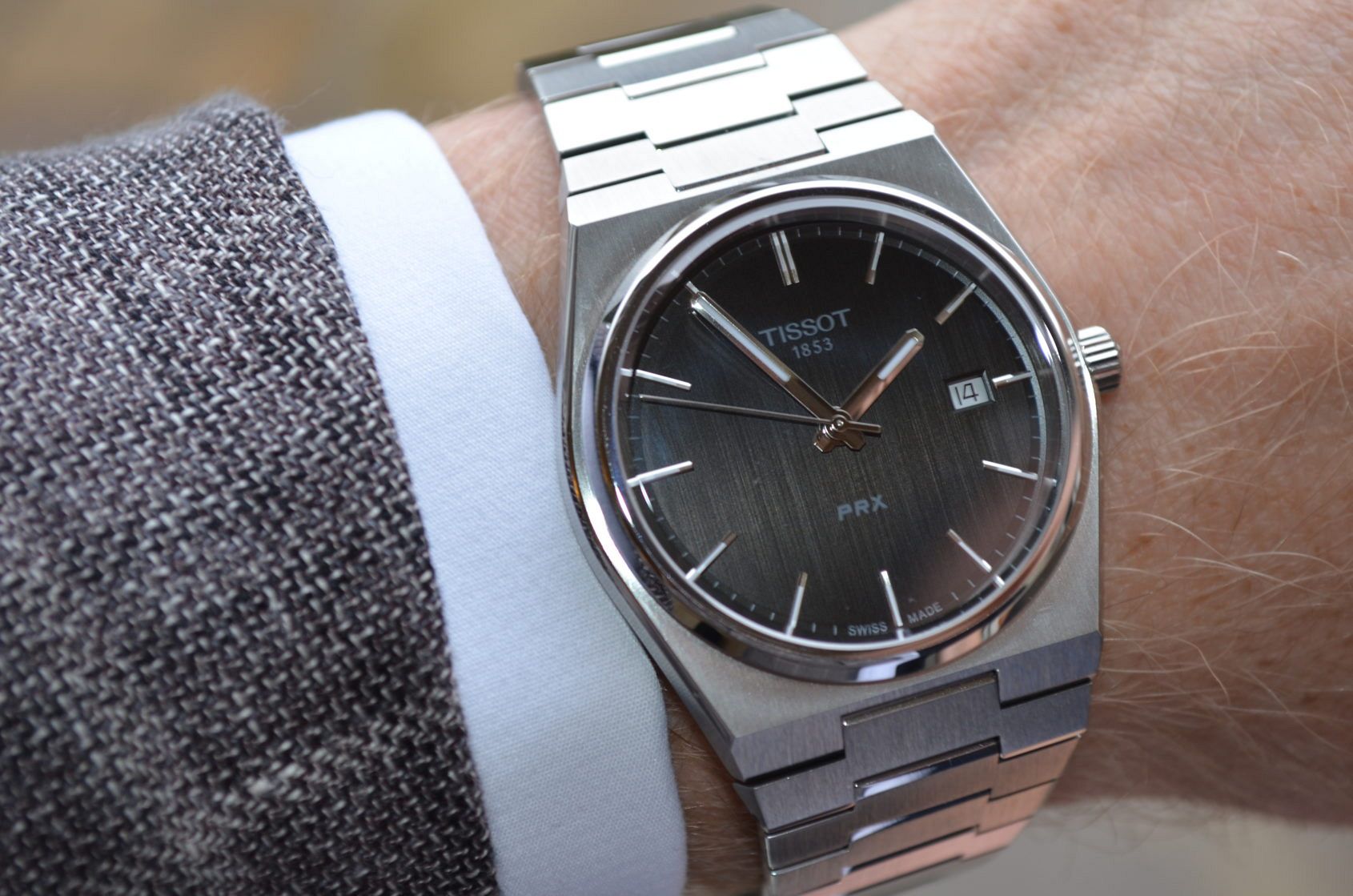 Who should buy it?
The price point alone makes it's hard not to want to own such a timeless timepiece that's suitable for everyday wear so I wouldn't pigeon-hole this as an entry-level piece for first-time watch buyers. This is the 10 of spades to have in your collection, always useful. For a comparatively small amount of money, you are getting flawless design, a stainless-steel case with clear sapphire crystal and a Swiss-powered quartz movement. I mean, who doesn't like to turn back time and buy into a comeback?
The new Tissot PRX 40 205 is available in black, silver or blue at $550 AUD. tissotwatches.com