The three watches Borna wore most in 2022 – Tudor, Credor, Seiko
Borna Bošnjak
Looking back at my last year in watches – I notice a significant trend. None of the resolutions I set for myself on New Year's Eve 2021 came to be, as, for the most part, I stomped the line between unexpected and impulsive. Five new watches became part of my collection during the year, only one of them an addition that I planned. Surprisingly, two of those five took the bulk of my wrist time for the entire year, despite my best efforts at rotating throughout the year. At least I can say that I don't have a type, as all three watches could fall into different categories – dive, dress and everyday, in this case. Let's have a look at them.
Tudor Black Bay 58 ref. M79030N-0001
View this post on Instagram
The first entrant on the list is the only non-surprise, both in terms of it being a long-awaited grail finally achieved in 2022 and in terms of wrist time. I'm on record saying that this is among the best everyday pieces in existence, especially if you're into its vintage aesthetics like myself. The melange of excellent case design, lovely dial and excellent specs made it a no-brainer for me, and I enjoyed it to its fullest extent. I'll admit, I was hesitant to wear it at first, as it was by far the most expensive piece in my collection at the time, and I'll never forget the first niggle I put into it – a little scratch on the bottom left lug, courtesy of my door knob. I'm happy to report, however, that since then, I've completely accepted my own mantra of "watches are meant to be worn", and the many scratches on the finely brushed surfaces remind me of the amazing times I've had with this watch. The honeymoon period with this one may be over, but I've certainly not fallen out of love with my BB.
Credor Tank ref. 6730-5090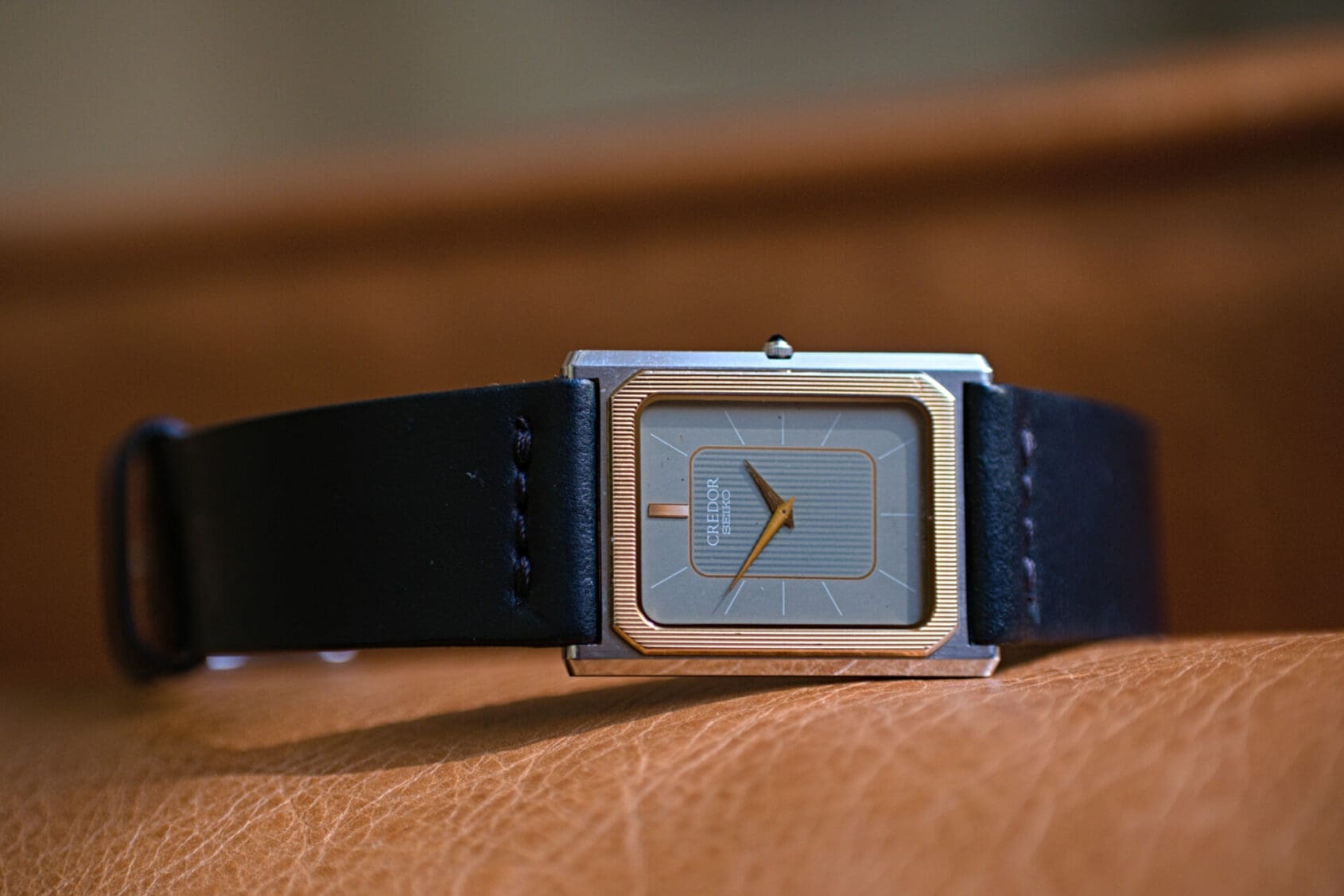 I'd have never believed that I'd pick up a Credor mere months after dropping significant cash on a Tudor. This 3mm thin, tungsten carbide darling clearly had other intentions. Dating back to 1982, its unique super-hard alloy case makes for a nearly mark-free surface after decades, with a touch of class from the tapestry pattern appearing in the 18k gold bezel and dial centre. This piece was my main dress watch throughout the year, also foraying into what I assumed was previously unknown territory for it, as I tested my own claim that dressy watches can indeed be awesome streetwear pairings. While I still need to muster the courage to match a baby blue ushanka, satin shirt and a Cartier Crash like Tyler, The Creator, I thoroughly enjoyed the Credor with oversized sweatshirts and wide-leg trousers. Its incredible slenderness works perfectly with this awesome shell cordovan strap. My favourite detail? When did you last see Credor and Seiko branding on the same dial?
Seiko Alpinist ref. SARB017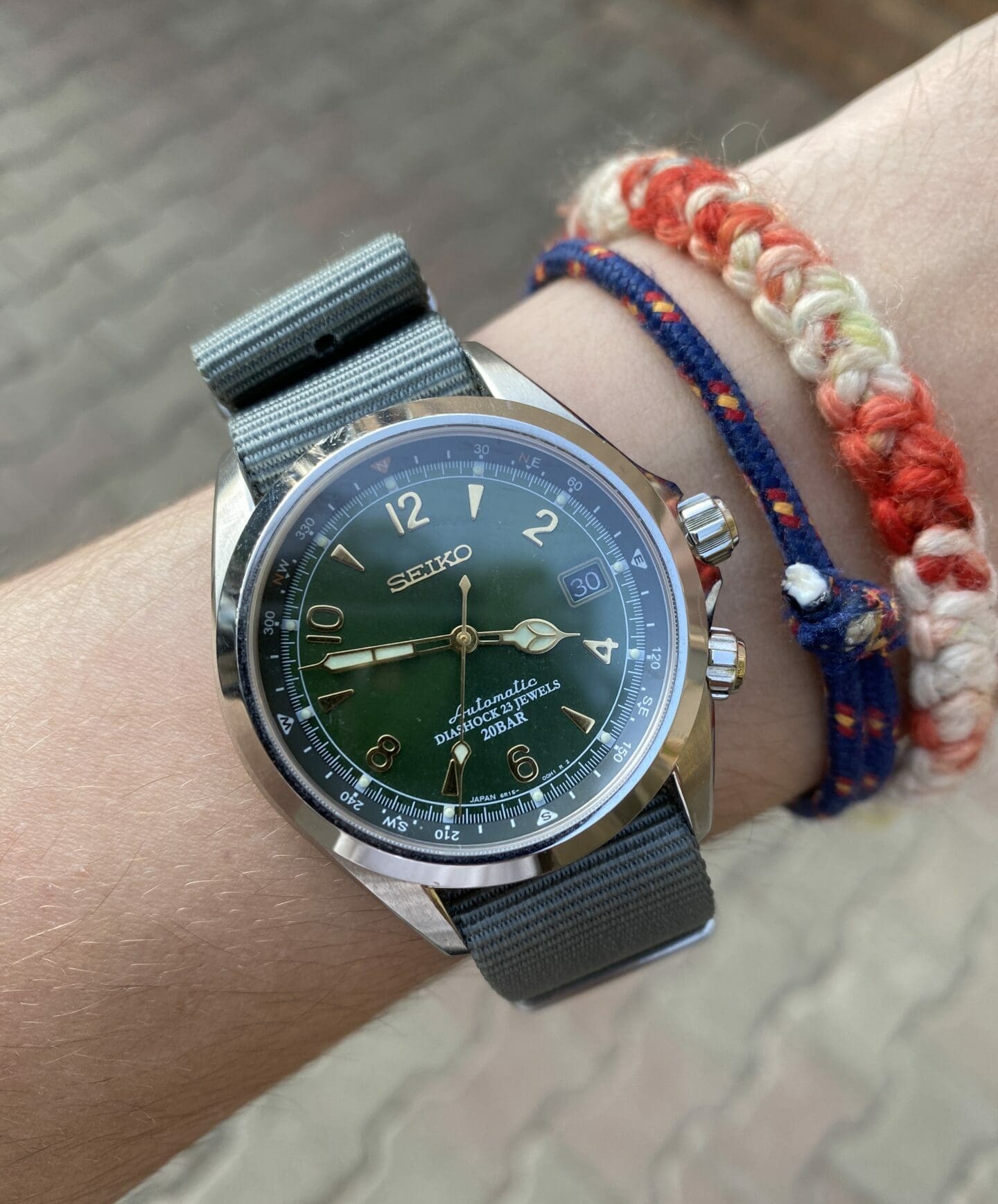 Last, but certainly not least, is my trusty Alpinist. It's been with me since 2017, and has regularly featured as one of the most worn watches. This year, it accompanied me to three different continents, and while I never exactly used the inner rotating compass bezel for navigation, it never missed a beat, whether that be at freezing temperatures and ankle-deep snow or in the hot, humid desert. Regardless on which strap I wear it, bar the absolutely disgraceful OEM offering, it somehow remains the most comfortable watch I own. It spent most of its time on a brown leather strap and grey NATO, for extra seasonal versatility. There's just something about those lugs, man.