THE ICONS: Why the Seiko SKX became the gateway drug for a million watch nerds
D.C. Hannay
Welcome to The Icons, a series where we take a horological deep dive into the most legendary watches of all time. We'll delve into the story behind the watch, its evolution over the years, famous (and infamous) wearers, the classic references, and the contemporary versions you should be checking out.
Generally, throughout the Icons series, I've highlighted a classic, high-end watch with an equally high-end price tag, but not today. So why would I draw attention to an entry-level, basic AF dive watch, one that's more common than almost any mechanical watch you can name? Well, it's this democratisation of the watch-collecting hobby that makes today's subject, the humble Seiko SKX, so important to so many that have been bitten by the bug. It's the face that launched a million watch nerds. Or, at least several thousand.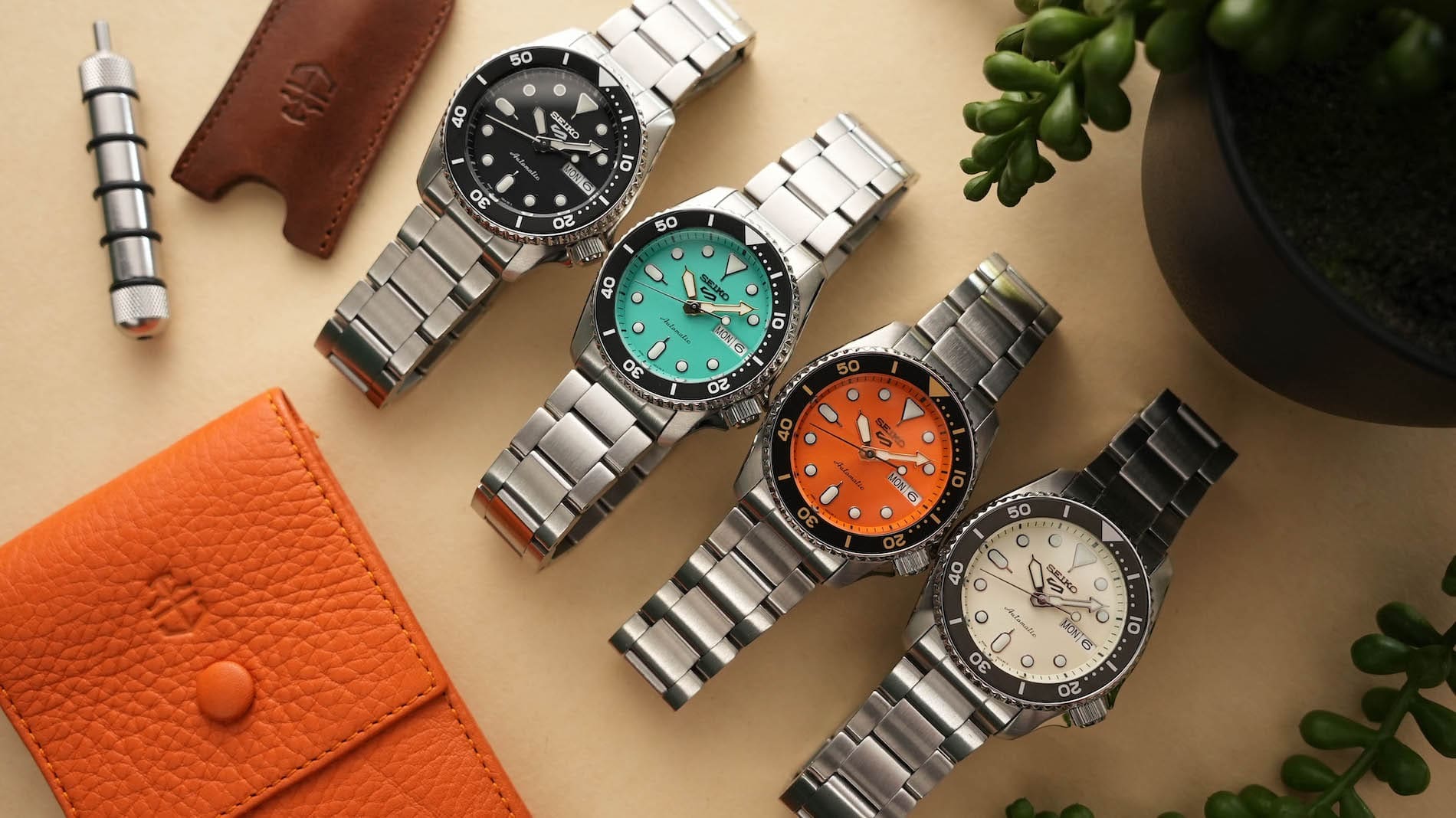 Nowadays, the SKX as such is no more, replaced by the less capable but more sensible Seiko 5 SKX Sports line-up, and it's many variations. Though met with lots of initial criticism, special editions and expansions of the line like the 38mm colourful quartet above, even the most die-hard fans of the SKX seem to have softened up a little, until you check out the darkest depths of the Seiko forums, that is. Nevertheless, the SKX has always been an inexpensive diver, becoming incredibly popular during its 20-year run, and it had several things going for it that many others at the same price point did not, leading it to become the ubiquitous gateway drug for watch fans worldwide.  Let's dive in.
Early History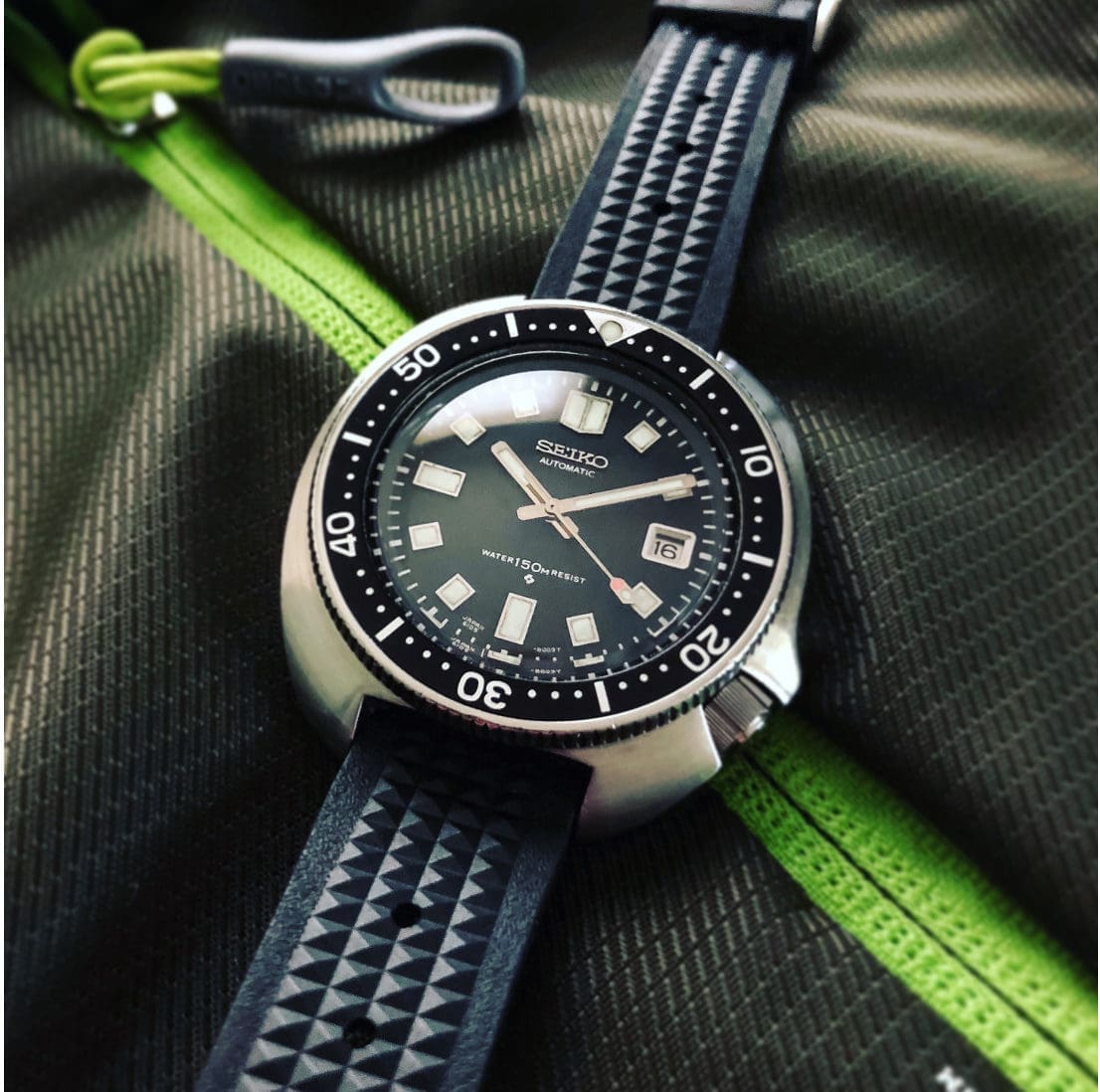 Prior to the introduction of the SKX, Seiko's dive watches were already firmly established as bomb-proof tools for professional and recreational divers alike. Well-priced models (downright bargains, honestly) such as the 6105 "Willard" featured in Apocalypse Now, the 6306 and 6309 "Turtle", and the 7002 were practical alternatives for those without Rolex budgets. They were actual tools, actually built for doing actual things (besides desk diving). In fact, Seiko divers were just as likely to be sold in an actual dive shop as a jewellery store.
By the mid-1990s, Seiko was looking to update the 7002, which was the visual precursor to the SKX series. Unlike many tool watches, there were no hard edges to be found on the 7002 case, just a sinuous, super-comfortable form, with a brushed front and mirror-polished sides. For the new SKX, case contours and dimensions were kept largely the same (42.5mm x 46mm), with short lugs, as well as the 4 o'clock crown, positioned so as not to dig into the wrist. And so it was in 1996 that Seiko introduced the SKX line, with two variants being the overwhelming best sellers, the basic black SKX007, and the Pepsi-bezelled SKX009. It was one of these two models that became many a budding enthusiast's first "good watch". And while Seiko also produced several other SKXs in a smaller 38mm case, it's the larger one that took off like a torpedo.
Besides the easy-wearing case, the watch boasted something else, too: the legendary Seiko Lumibrite luminescent dial markers. We all marvelled at that retina-searing glow, struck by how much longer the lume lasted than most others at the time. I distinctly remember waking up in the middle of the night to find the Seiko's dial still legible on my nightstand.
Another important update of the new SKX was the 7S26 movement. Also utilised in the Seiko 5 line, the 7S26 was one of the most important Seiko calibres in its history. It ain't pretty, but damn, is it durable. Tales are common of Seiko movements that have never been serviced, ticking happily along after decades of use. With 21 jewels and a rate of 21,600 bph, it also featured Diashock protection, and the ultra-efficient Magic Lever. Starting right up with a few flicks of the wrist after sitting in your dresser drawer for months, the bidirectional Magic Lever mechanism truly lives up to its name. The Magic Lever's method of winding is so efficient, that the 7S26 movement doesn't even feature hand-winding, as it's basically unnecessary.
All of this legit horological goodness came at a bargain price as well. List prices were reasonable, but I never knew of anyone who paid more than $180 USD for an SKX before it was discontinued. It was an unreal value proposition, and made the hobby of mechanical watch collection accessible to just about anyone. And here's the thing about Seiko: It's a truly vertically integrated company, so everything is "in-house", from their cases to their movements, even down to their own proprietary lubricants. I can think of few other manufactures that can boast the same in this market segment. And while Seiko has certainly produced a metric tonne of quartz watches (unsurprisingly, since their Astron was the first in 1969), I'd venture to say that the brand has done more to keep interest in mechanical watches alive than most companies during that dark period when it seemed their days were numbered.
Rise To Fame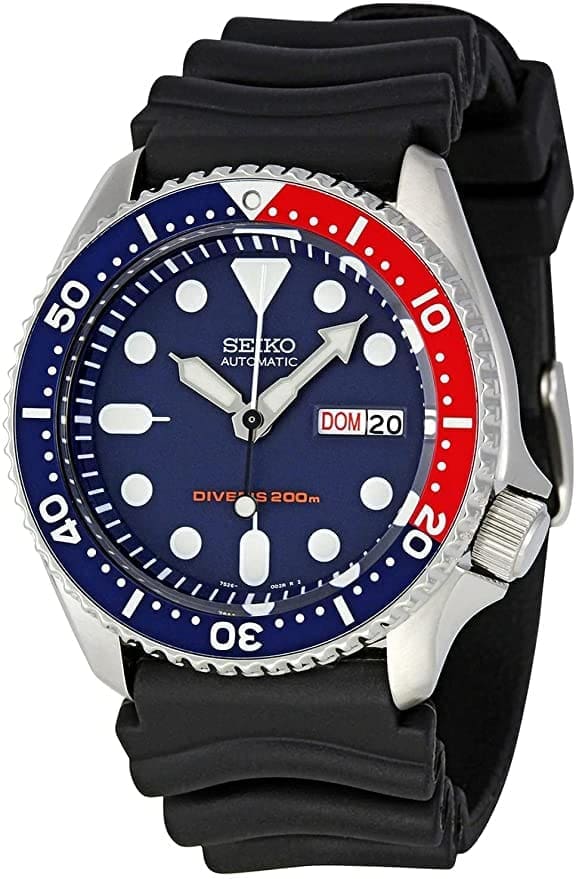 Offering such screaming value, it's little wonder that the SKX became the point of entry for so many in our hobby. Just about every collector I know has owned an SKX at some point. In addition to the black 007 and Pepsi 009, you can find a boatload of variants out there. You'll find orange dials, yellow dials, and later, different case styles (even titanium ones) under the SKX moniker. My favourite (and my first SKX) is the black-dialled SKX779 from 2000, otherwise known as the "Black Monster". You'll also run across other case shapes, including the Rolex-like SKX031 "Submariner", which is a top choice among the Seiko modding community. And that's another thing about the SKX: fans have taken advantage of its ubiquity and low price to build up a healthy community of homegrown customisers, where you'll see everything from straight-up Rolex homages, to wild, one-of-a-kind pieces.
Something else you'll run across when diving into the Seiko pool is the question of the Japan-made "J" models versus the "K" models, which are manufactured at Seiko facilities in Malaysia, Singapore, or Hong Kong. The J versions command a premium over the K models, and acolytes insist they're of higher quality, but after having handled dozens of different models over the years, from my perspective, the difference between them is mostly cosmetic (with slight dial variations, i.e. "Made In Japan"), and largely semantic. Decide for yourself if those differences are worth the extra cost, and don't @ me, fanatics.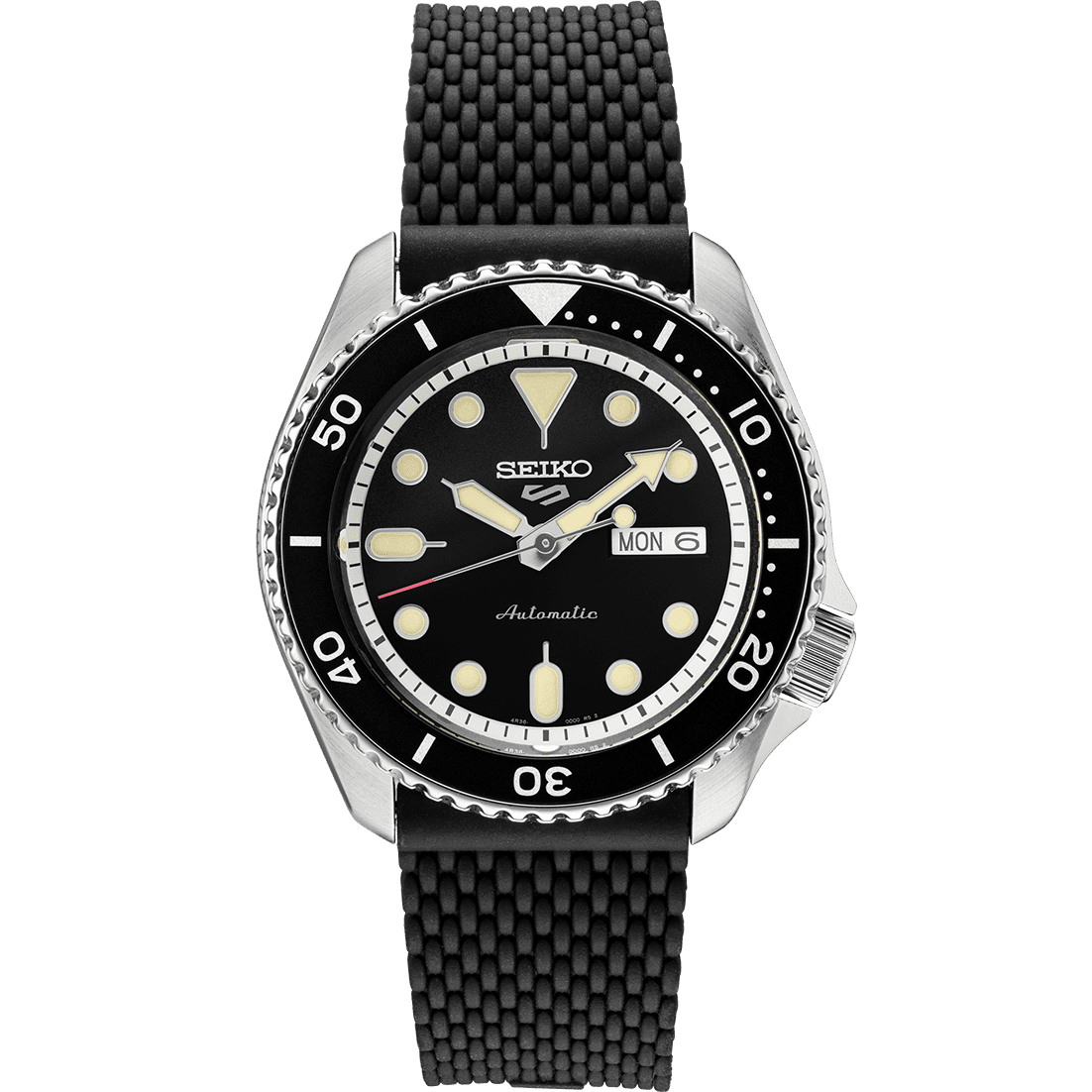 Sadly, the SKX series was quietly discontinued in 2019, and sort of "replaced" by the new Seiko 5 Sports series. These watches have a similar-looking case to the SKX, a better movement (the 4R36), a see-through caseback, but no screw-down crown, and therefore, less water resistance (100 metres). They're widely available, and in a broad range of colourways and special editions. But if you must have an original SKX, you'll have to search the secondary market. Here is an excellent reference for the many SKX variants from throughout the run
Famous Wearers
Queen guitarist and absolute legend Brian May has long been a Seiko diver fan, and now has his own model, based on the look of his famous "Red Special" guitar that he built at home with his father.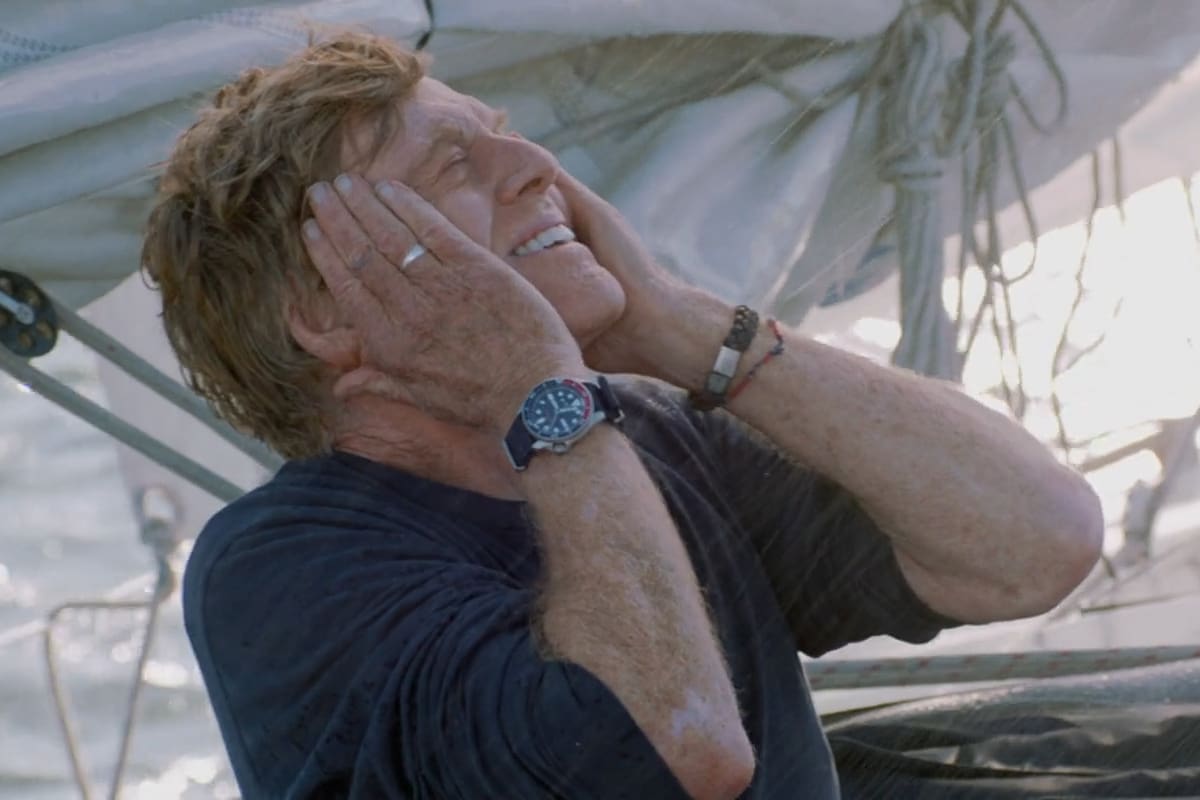 Hollywood icon Robert Redford wore a Pespi-dialled SKX009 in the sailing adventure All Is Lost.
Favourite Models
It used to be that a new SKX was easy to find just about anywhere, and often at a discount. Now, prices have climbed well over their original retail, to the point that higher-spec Seiko divers are available brand new for less. If you know me, you also know that I will never be one to pay over retail because of hype or FOMO. I'll be grabbing a new Prospex Turtle or Samurai instead, thank you very much. Having said that, used or even NOS SKX models can be found, but you'll typically pay double the original retail, sometimes more for less common variants. Here are the ones I'd be on the lookout for.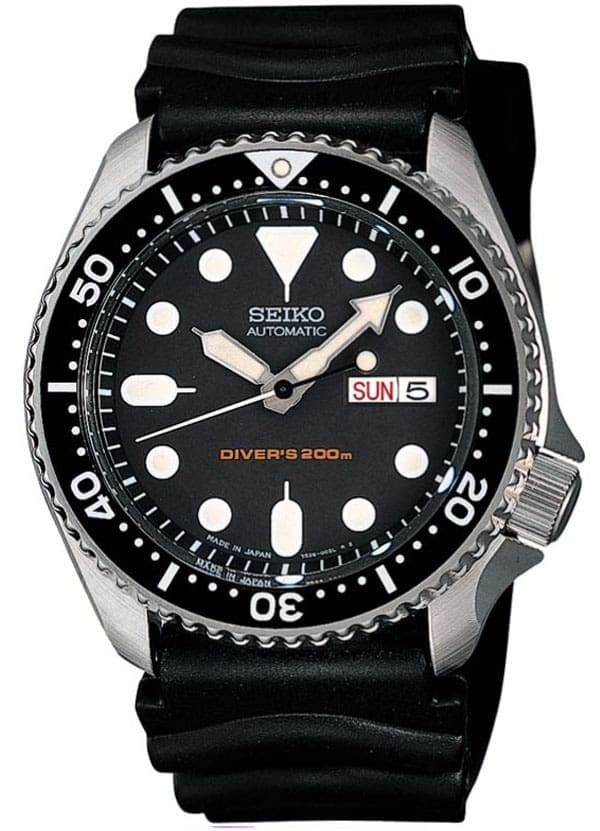 The Alpha-dog SKX007 in basic black is an unimpeachable choice. It's the ne plus ultra version of the entire series, and if you're going to get one SKX, it has to be this one.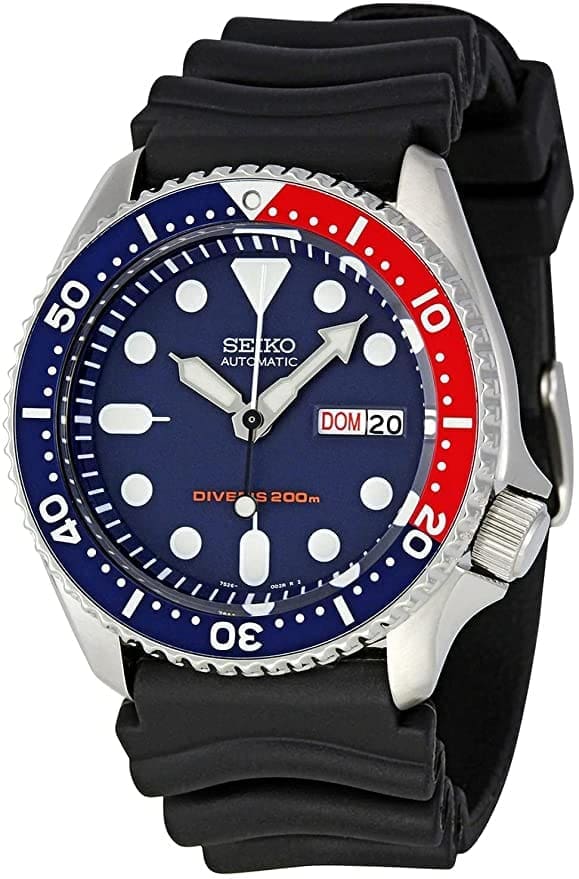 Sometimes you need to cool off with a refreshing Pepsi. The bright red and blue go with a huge range of looks, and the SKX009 is a versatile companion that evokes the classic Rolex colourway.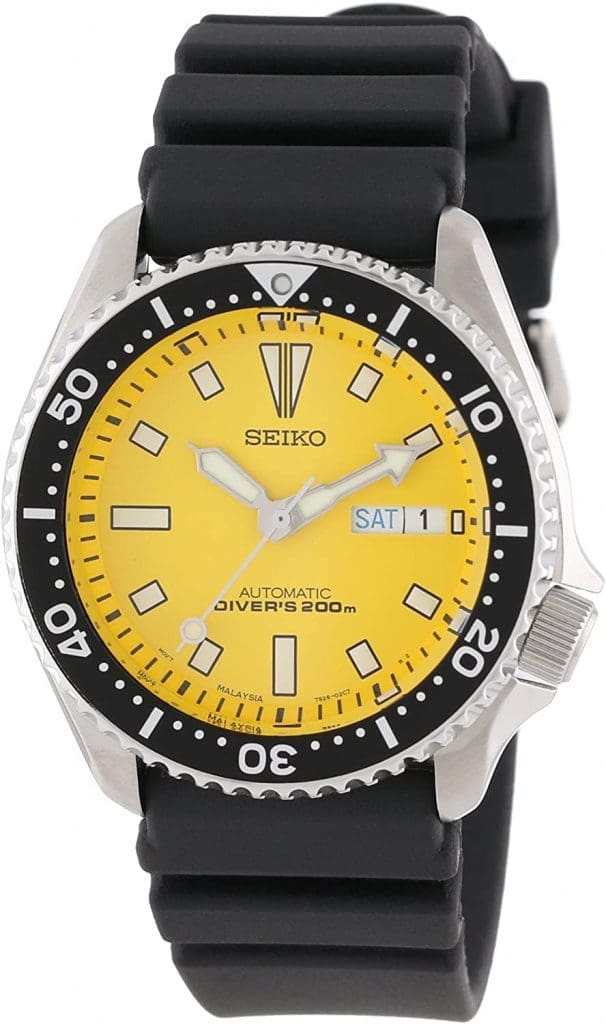 The bright and sunny yellow SKXA35 sports one of the lesser-seen dials, but it packs a sun-drenched punch. Perfect for a beach holiday, or anytime you want to liven things up with a cheerful pop of colour.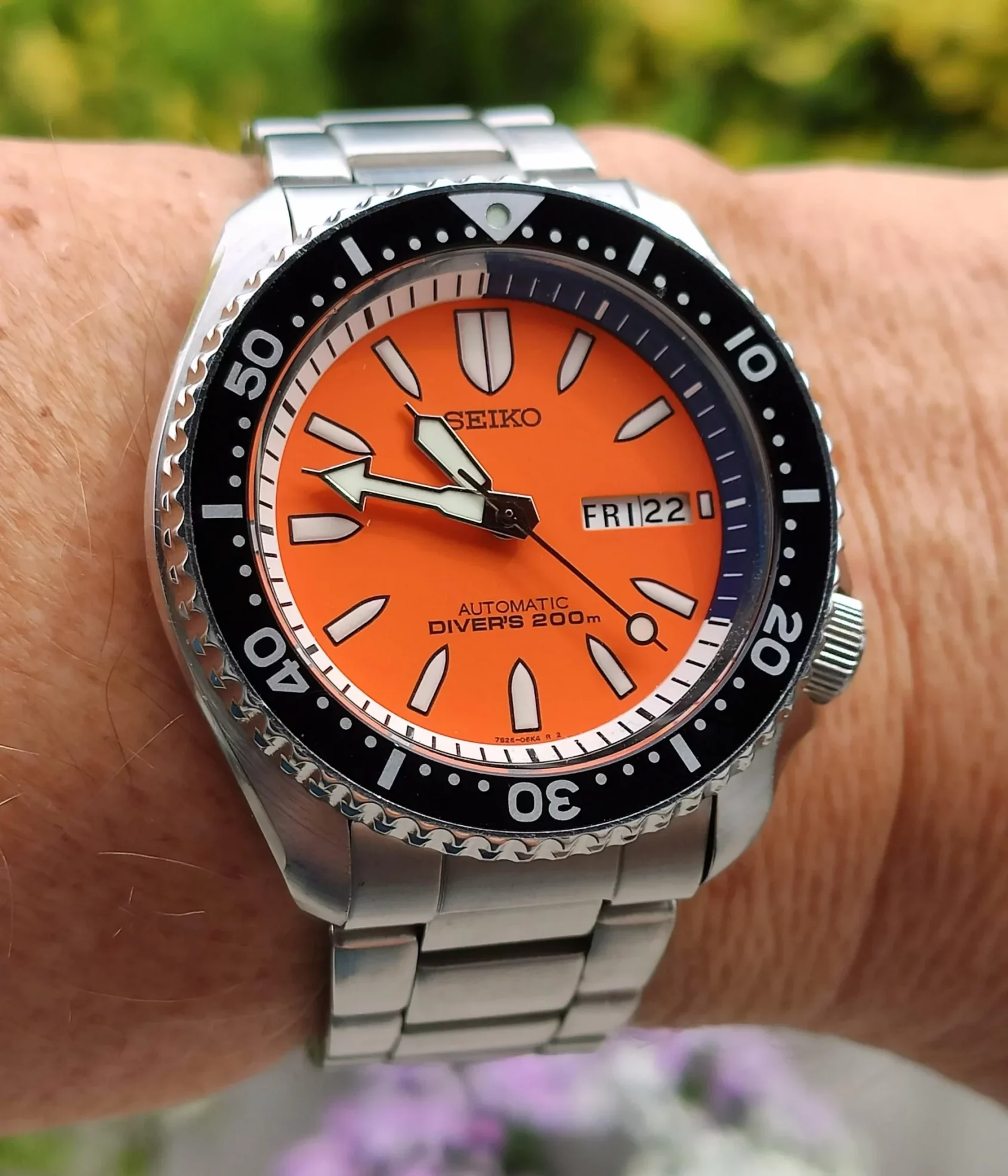 Here's another bright-dialled SKX, the SKXA55 "Orange Bullet", so named for the shape of its hour markers. This bad boy is not easy to find, but an orange-dialled Seiko diver is one of the coolest choices you can make, as orange instantly evokes "undersea adventure". Just ask Doxa.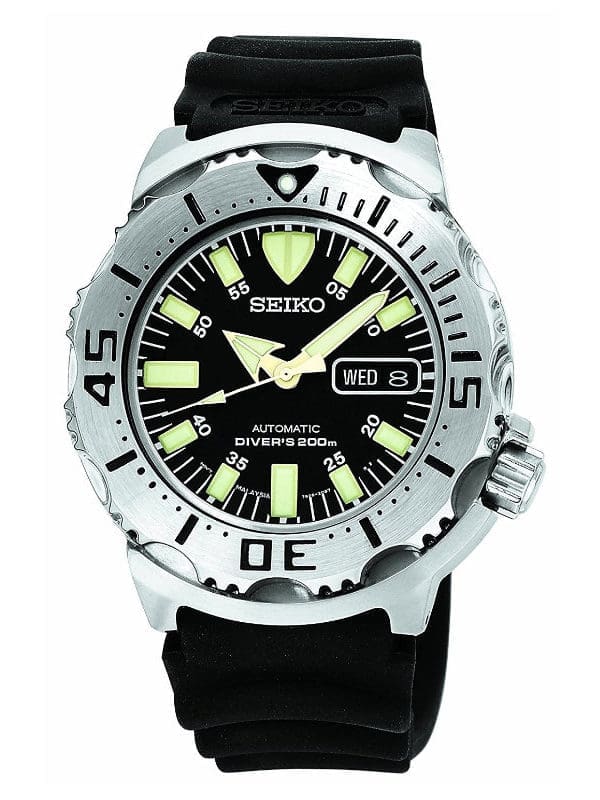 Finally, my first (and still favourite) SKX, the badass SKX779 "Black Monster". Also available with an orange dial, its aggressive, razorbacked bezel is supremely grippy, and the cutout case design recalls the Seiko "Tuna" models, but in a more manageable size. And 20-plus years on, the lume is still some of the brightest in my collection.