The Octo that (really) started it all, the Bulgari Octo Finissimo Automatic
Time+Tide
Editor's note: Every great product has a genesis, and for this Italian-founded watch and jewellery firm it is the Bulgari Octo Finissimo Automatic. It was the one that started it all back in 2017, leaving eyes wide open with its sharply faceted design and ultra-thin construction. In the years following, we have seen the same spirit expressed in gold, skeletonised, as a chronograph, in ceramic and most recently in gleaming steel, showing the versatility that comes with such strong design. With all of this progress, it's important to keep the original front of mind, so let's take another look at the first Bulgari Octo Finissimo Automatic.
Some of the most important, exciting watches are those made by watchmakers who push the barriers of what's possible. The deepest, the most complicated, or in the case of this Bulgari, the thinnest.
Bulgari has a proven record when it comes to high-end, ultra-thin horology. They hold the record for the thinnest tourbillon and the thinnest minute repeater. Now they can add the thinnest automatic movement to the list.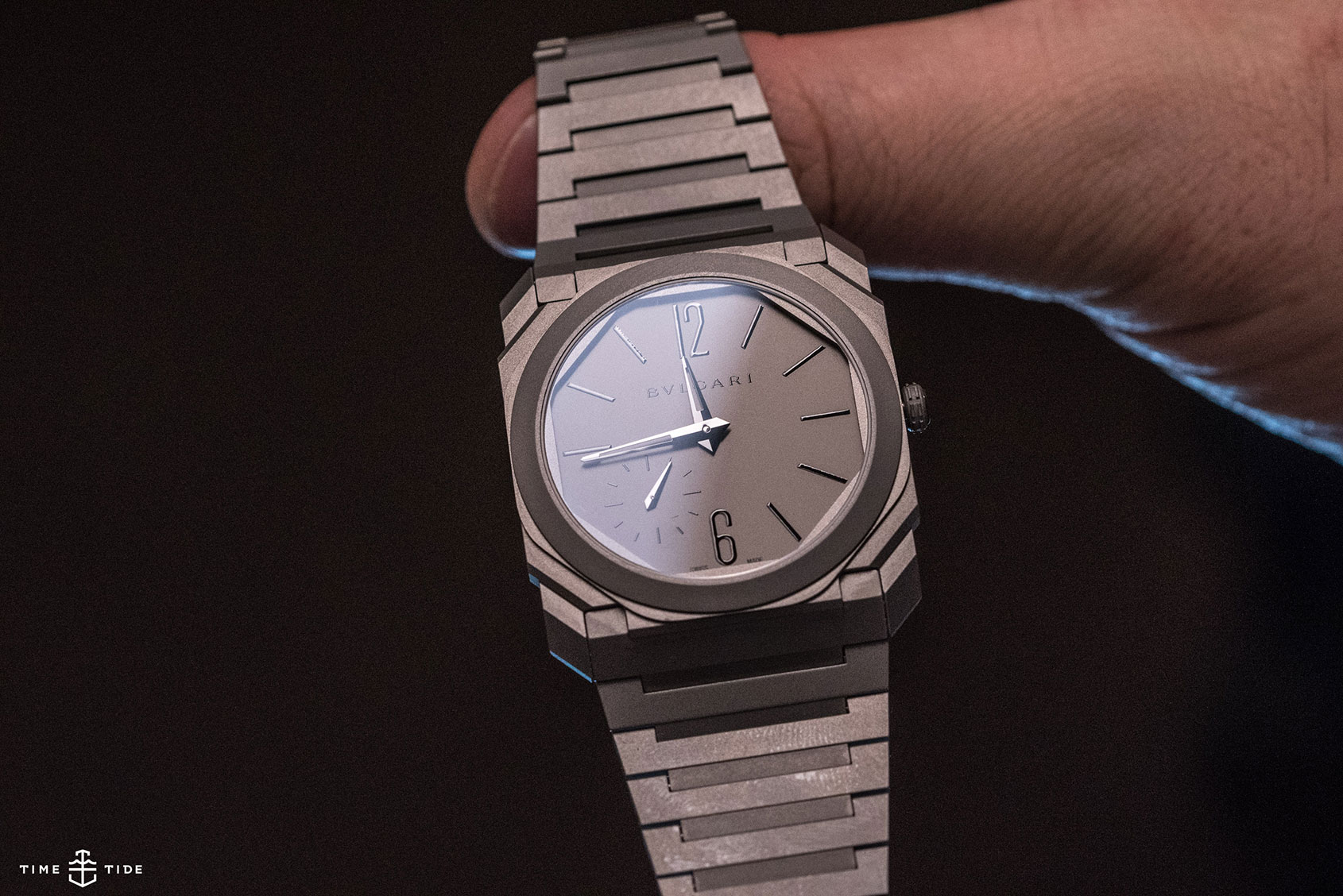 The movement in the new Bulgari Octo Finissimo Automatic is a mere 2.23mm thick, 0.7mm thinner than Piaget's legendary 12P. On top of that, the whole watch comes in at a mere 5.15mm thick. This extremely slight movement, paired with the lightweight titanium case, means that the Octo really is a feather on the wrist. The real trick to making a thin movement is to make one that is robust enough to stand up to regular daily wear and, on that front, the Octo certainly delivers. Beating at 3Hz, and with a platinum micro-rotor that's able to generate an impressive 60 hours of power reserve, the Finissimo is no delicate dress-only piece. The Caliber BVL 138 has also been designed to very tight tolerances, with many elements designed from scratch to specifically meet the tight tolerances such extreme slenderness requires.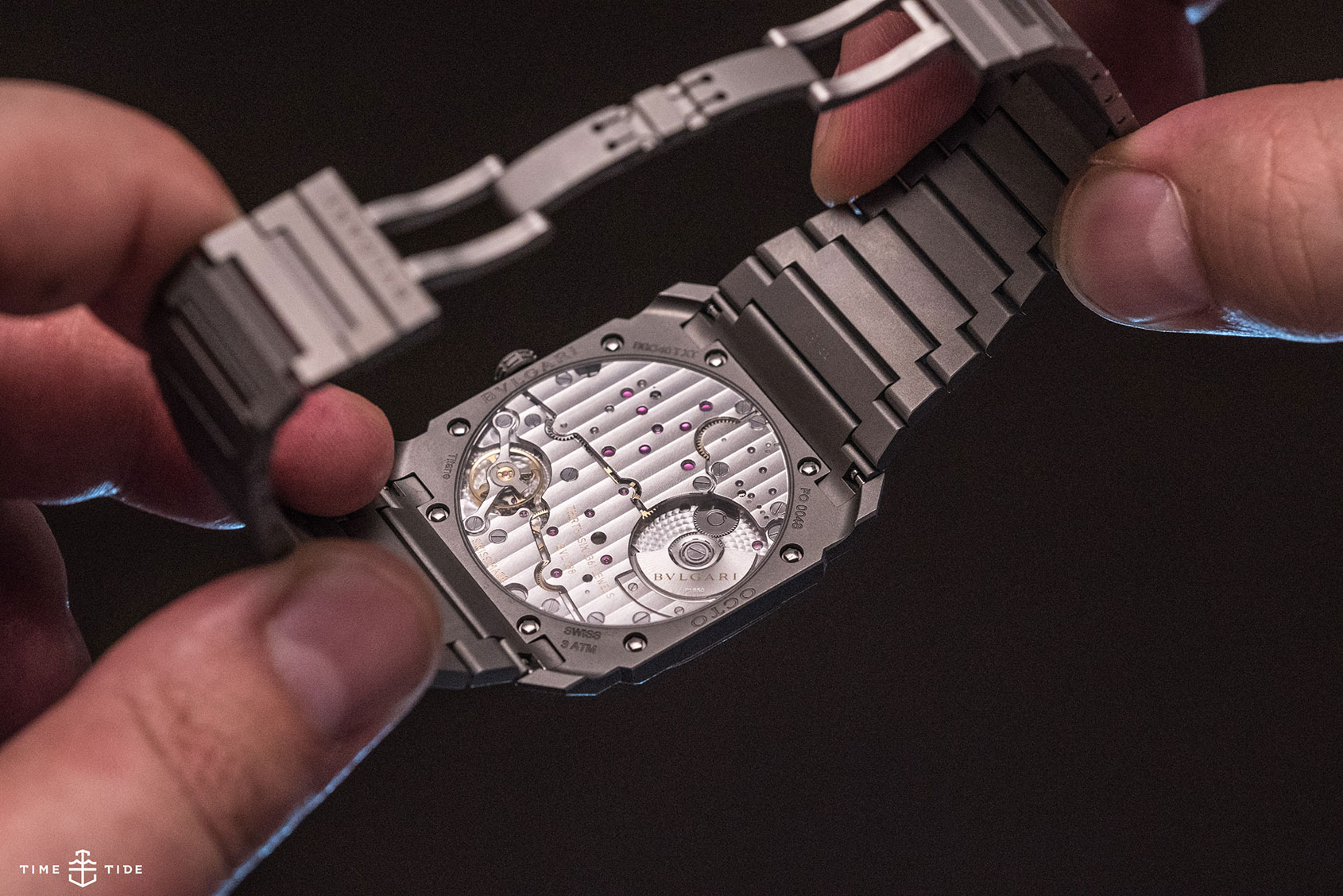 Clever engineering alone does not an excellent watch make. Thankfully for all involved, the Octo Finissimo is both visually and technically appealing. The sandblasted matt grey titanium is a perfect neutral, monochrome surface that just seems to go with everything. Sure, there's no depth, but that just allows the incredible Octo geometry to shine. While the nubuck strap is nice, the titanium bracelet is incredible. Bravo, Bulgari, bravo.
Bulgari Octo Finissimo Automatic pricing and availability:
The Bulgari Octo Finissimo Automatic has an Australian RRP of $21,200 and is available from boutiques or online.