Up to scratch: The most famous watch engravings of all time
Luke Benedictus
Engraving a watch has zero functional value. It's a highly personal move that's made with the heart not the head – indeed many would argue that it'll invariably harm a watch's re-sale value. Unless, of course, you happen to be wildly famous. In such cases, a star-studded form of alchemy takes place with the engraving adding an extra layer of intimacy, effectively turning the watch into something akin to a horological autograph. These are some of the most famous examples that break all the standard rules of engraving and show yet again that if you're rich and famous enough, you can do whatever the hell you like.
Marlon Brando's DIY customisation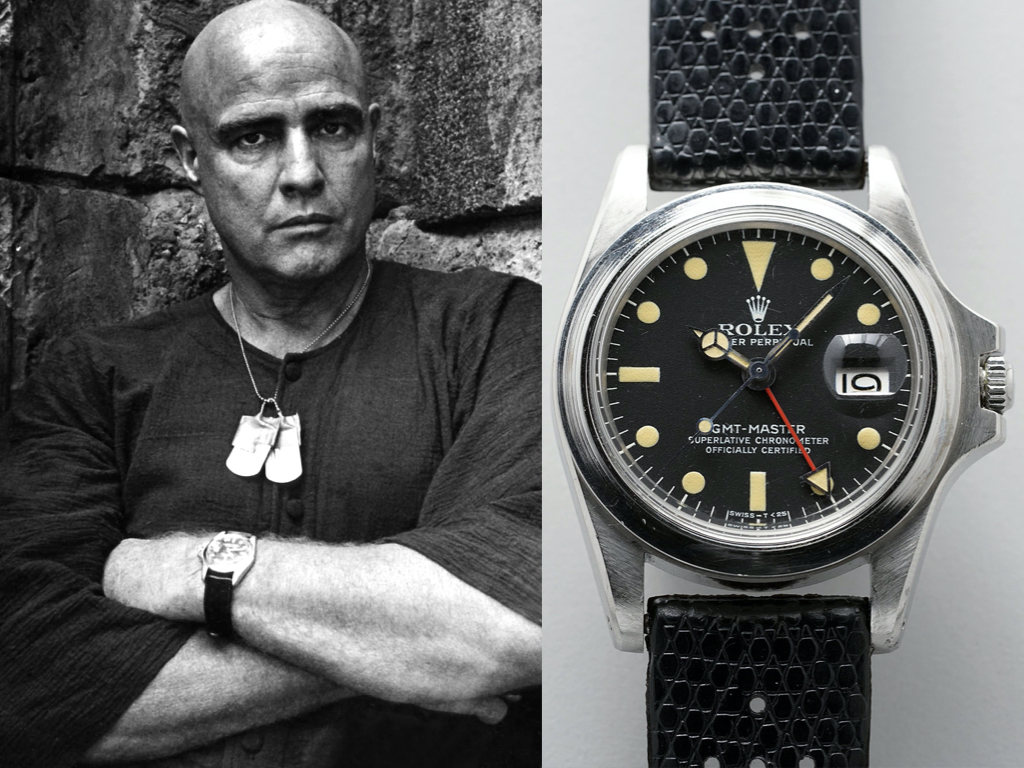 Marlon Brando wasn't easy to work with on the set of Apocalypse Now. He showed up on location in the Philippines having ballooned to over 135kg so all his costumes had to be ditched (Francis Ford Coppola was expecting Brando to play a fighting-fit military man). Brando further annoyed the wardrobe department by insisting on wearing his Rolex GMT-Master Ref. 1675. When a member of the film crew gently suggested the watch did not fit with his role as Colonel Kurtz, Brando refused to remove it. "If they're looking at my watch, then I'm not doing my job as an actor," he insisted.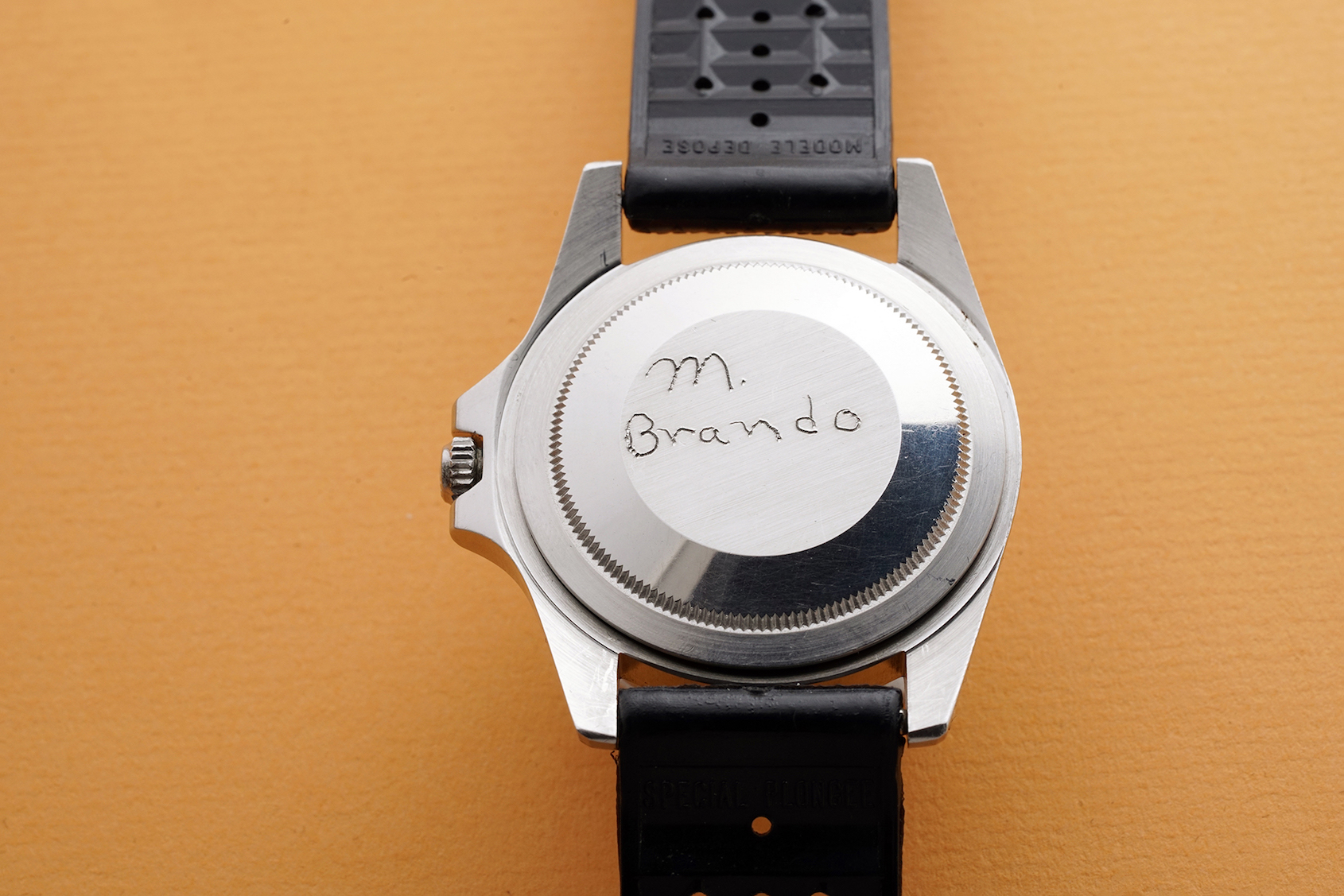 Instead, Brando did a DIY customisation job, popping off the bezel to give the watch a more beaten-up look. He also scratched his own name into the caseback, inscribing "M. Brando" in a crude style that looked like it was done by a 10-year-old with a school compass. Not that it hurt the watch's value. In December 2019, the watch sold at the Phillips' Game Changers auction for $1.95 million USD.
George Folsey Jr's Cartier Tank
An engraved inscription is meant to be deep and meaningful. Significant dates, initials, quotes or family crests are all standard options as you endeavour to choose something that's sufficiently heartfelt that your son experiences at least a vague pang of remorse should he wind up hocking it to a pawnbroker.
Comedians take a less respectful approach. Tina Fey and Louis C.K, for example, both told Jerry Seinfeld in Comedians in Cars Getting Coffee how Chris Rock drafted them in to help him with a two-day rewrite of a movie for which he sent each of them a Rolex Submariner engraved with the inscription: "THANKS FOR YOUR HELP MOTHERF*CKER".
John Landis adopted a similarly irreverent tack. The famous director gave producer George Folsey Jr a Cartier Tank after working with him on several films including The Blues Brothers, Coming to America, Trading Places and Three Amigos. The caseback inscription was no-nonsense and blunt, displaying Landis' trademark disregard for pomposity.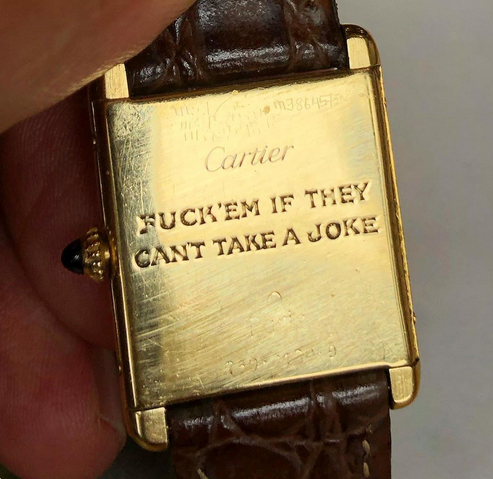 Ayrton Senna's gifted Daytona
From Kurt Cobain to James Dean, nothing amplifies stardom like a tragically early death. Ayrton Senna, the Brazilian Formula One champion, became practically deified when he died aged 34, after a crash in the 1994 San Marino Grand Prix.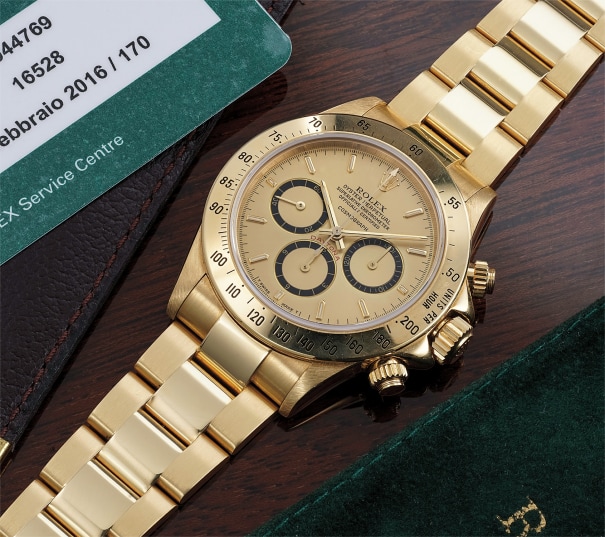 Senna gave this gold Rolex Daytona to Angelo Parrilla, the man credited with "discovering" him in the karting scene. Parrilla brought Senna to Italy to compete and mentored him throughout his career. Their friendship remained strong until Senna's untimely death.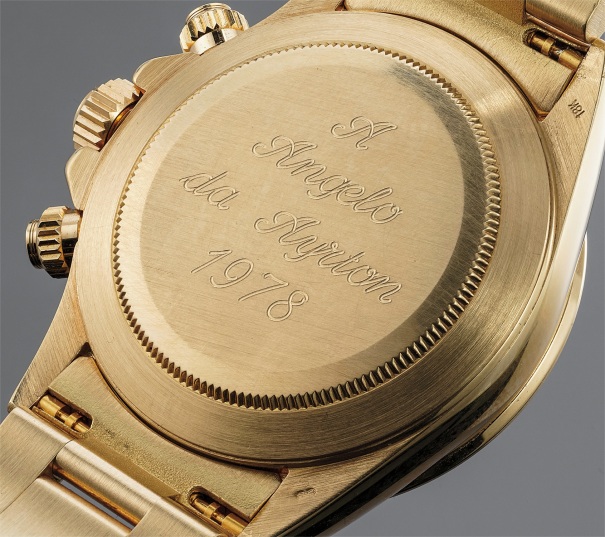 The message, which simply translates as "To Angelo from Ayrton" may not be the world's most imaginative inscription, but its significance to F1 devotees is considerable. Senna gifted this watch around 1990, when he was at the top of his game (he won world championships in 1988, 1990 and 1991). The 1978 date recognises the year that Parrilla uncovered Senna's talents and brought the Brazilian to Italy to take part in the Karting World Championships.
Paul Newman ordered to take his foot off the gas
When Paul Newman was asked by Playboy how someone as famous and handsome as him could possibly remain faithful, he responded, "I have steak at home; why go out for hamburger?"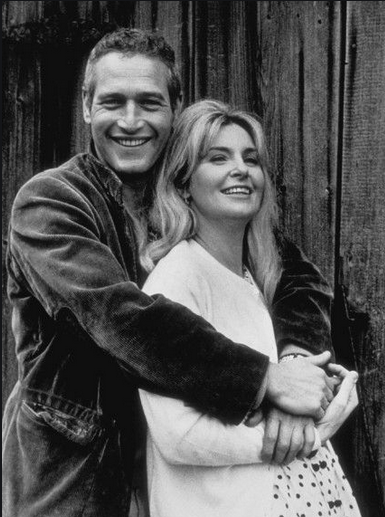 He was reflecting on his happy marriage to the actor Joanne Woodward. But the pair's relationship became slightly strained when they starred together in the 1969 film Winning. The movie was about a race car driver who strives to win the Indianapolis 500 but runs the risk of losing his wife, played by Woodward, along the way.
To prepare for the role, Newman got lessons in stock-car racing. He quickly became obsessed and took it up, first as a hobby and later as a professional. But Woodward wasn't happy.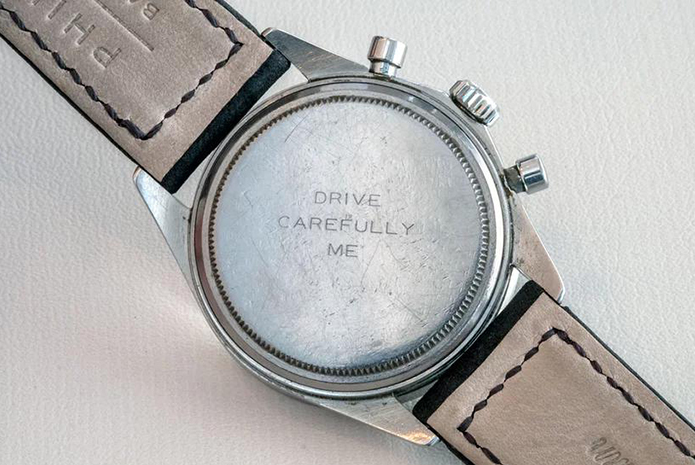 "She thinks it's the silliest thing in the world," Newman said of his racing. "It's also very scary to her, and she doesn't much care for it."
When she subsequently gave him a Rolex Daytona as a gift, the caseback inscription reflected her concerns. The message – in block capitals for emphasis – was stark: "DRIVE CAREFULLY ME".
"[My wife] has always given me unconditional support in all my choices and endeavours, and that includes my race car driving, which she deplores," Newman once said. "To me, that's love."
Newman's Rolex would famously go on to sell at auction for $17.7 million USD.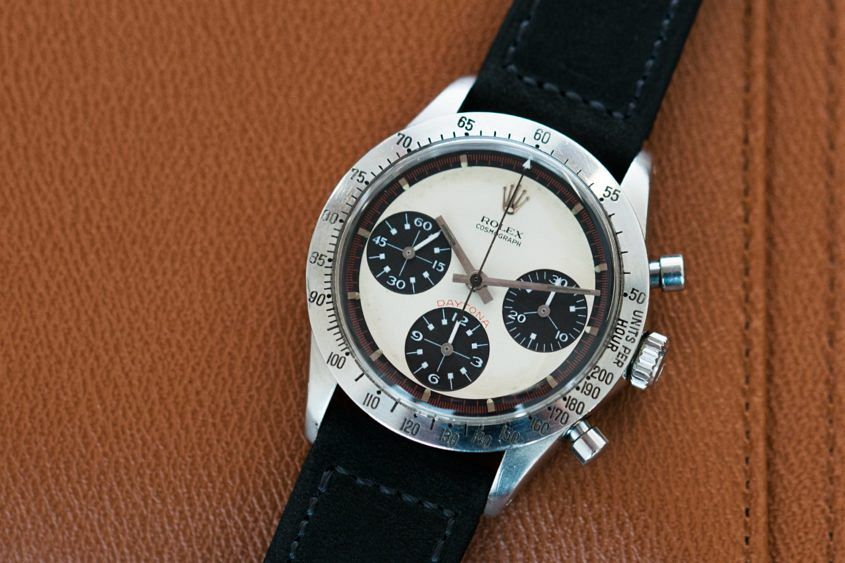 Jackie Kennedy takes a walk
Jackie Kennedy's life took a tragic and unexpected turn with the assassination of her husband – John F. Kennedy on November 22, 1963. This Cartier Tank was given to her in happier times just months before her life would change irrevocably.
The watch was a gift to Jackie from her brother-in-law Prince Stanislaw Radziwill, who was then married to her sister Caroline. It was presented to commemorate a 50-mile walk that the family had completed in Palm Beach. The inscription on the caseback reads: "Stas to Jackie / 23 Feb. 63 / 2:05 AM to 9:35 PM".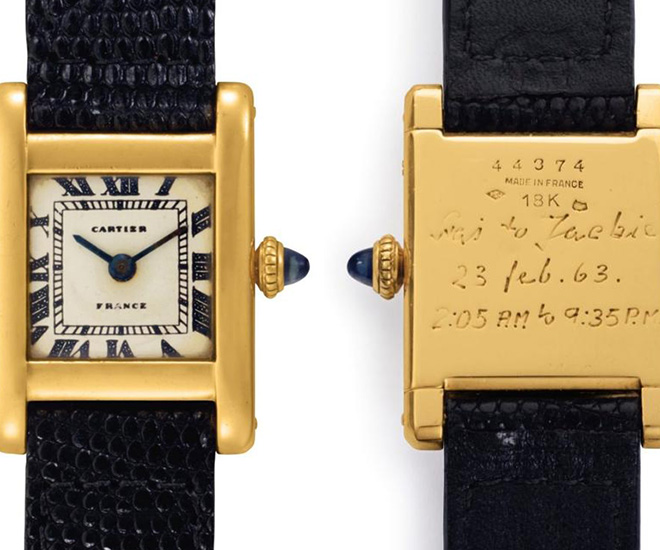 As you can see, Cartier used to undertake engravings in the handwriting of the purchaser, a nice touch that adds a certain personal warmth and illegible charm.
The former first lady's timepiece was eventually sold at a 2017 auction for $379,500. The purported buyer: a certain Kim Kardashian.