Don't stare into the Ming 18.01 Abyss Concept
Nick Kenyon
Like all good stories filled with plot and intrigue, this one involves acquiring a pressure testing machine, and the decision to design a dive watch with it. Just like that, the Ming 18.01 Abyss Concept was born. In case you're not familiar with Ming, they're a relatively young brand that's been making a lot of noise thanks to their attractive and distinctive designs.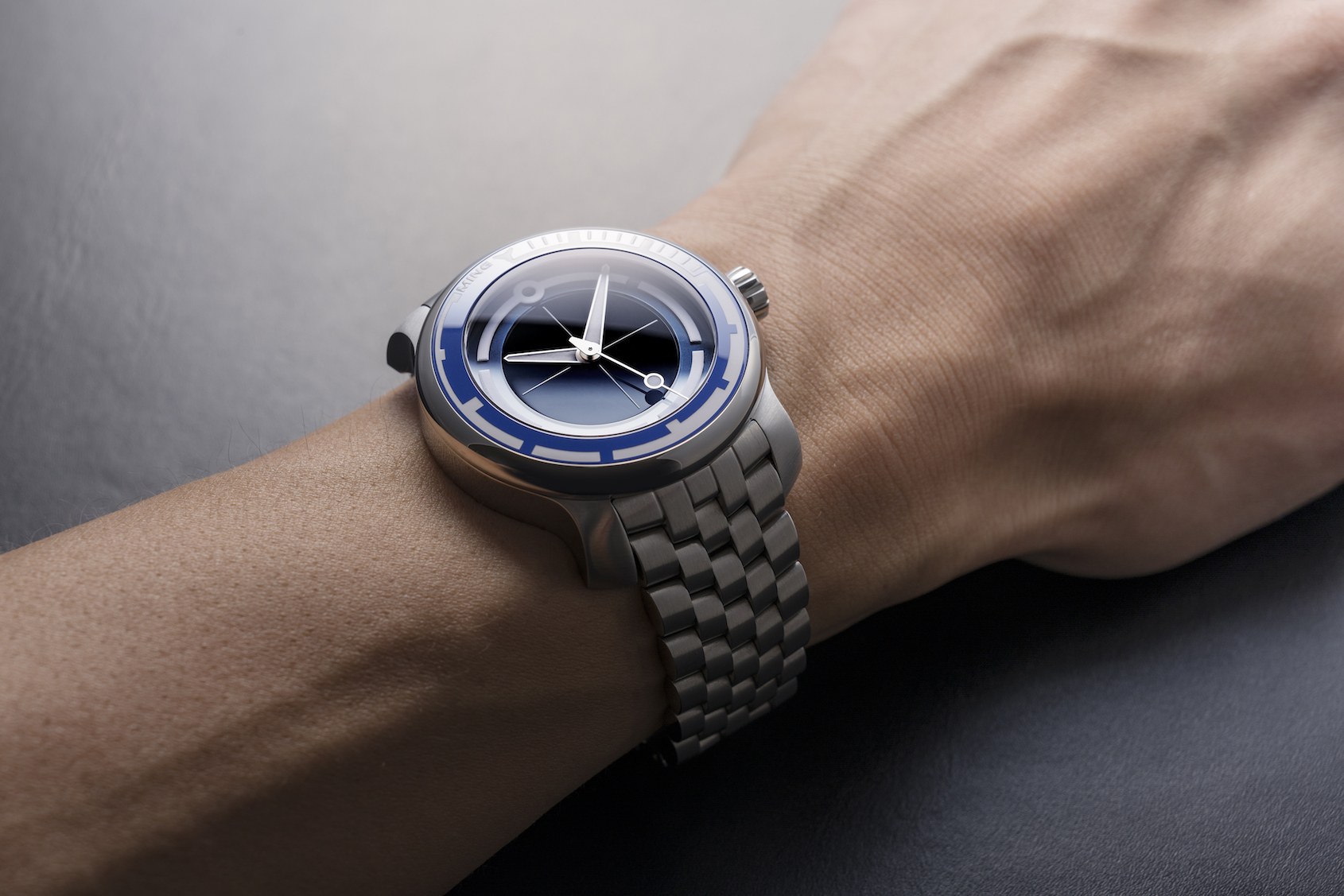 After taking possession of the pressure testing machine, the team at Ming put their heads together on what this watch was going to look like. They started work on an experimental prototype for a watch that could be used for diving, but did not rely on existing historical designs for dive watch construction. This is a bold undertaking, and one that causes you to pause and realise that the majority of dive watches on the market rely on waterproofing designs from the middle of last century.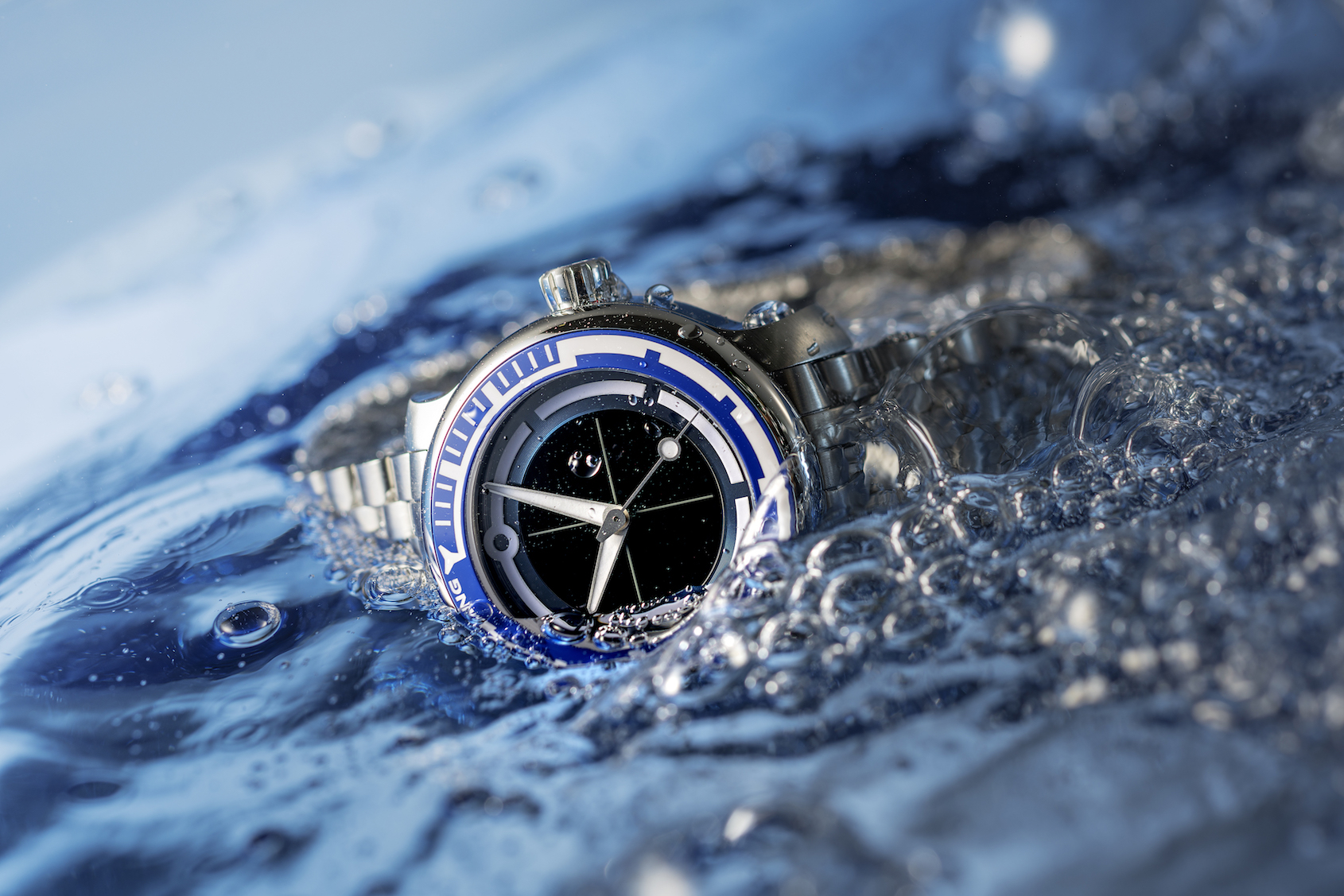 The result of this ambitious project is a series of 10 watches whose maximum depth rating is unknown, as every piece surpassed the limit of the pressure testing machine at 1250m (4100ft, 125 ATM). It's safe to say that unless you're planning a trip to the bottom of the Mariana Trench anytime soon, you won't be putting your new Ming 18.01 Abyss Concept at risk.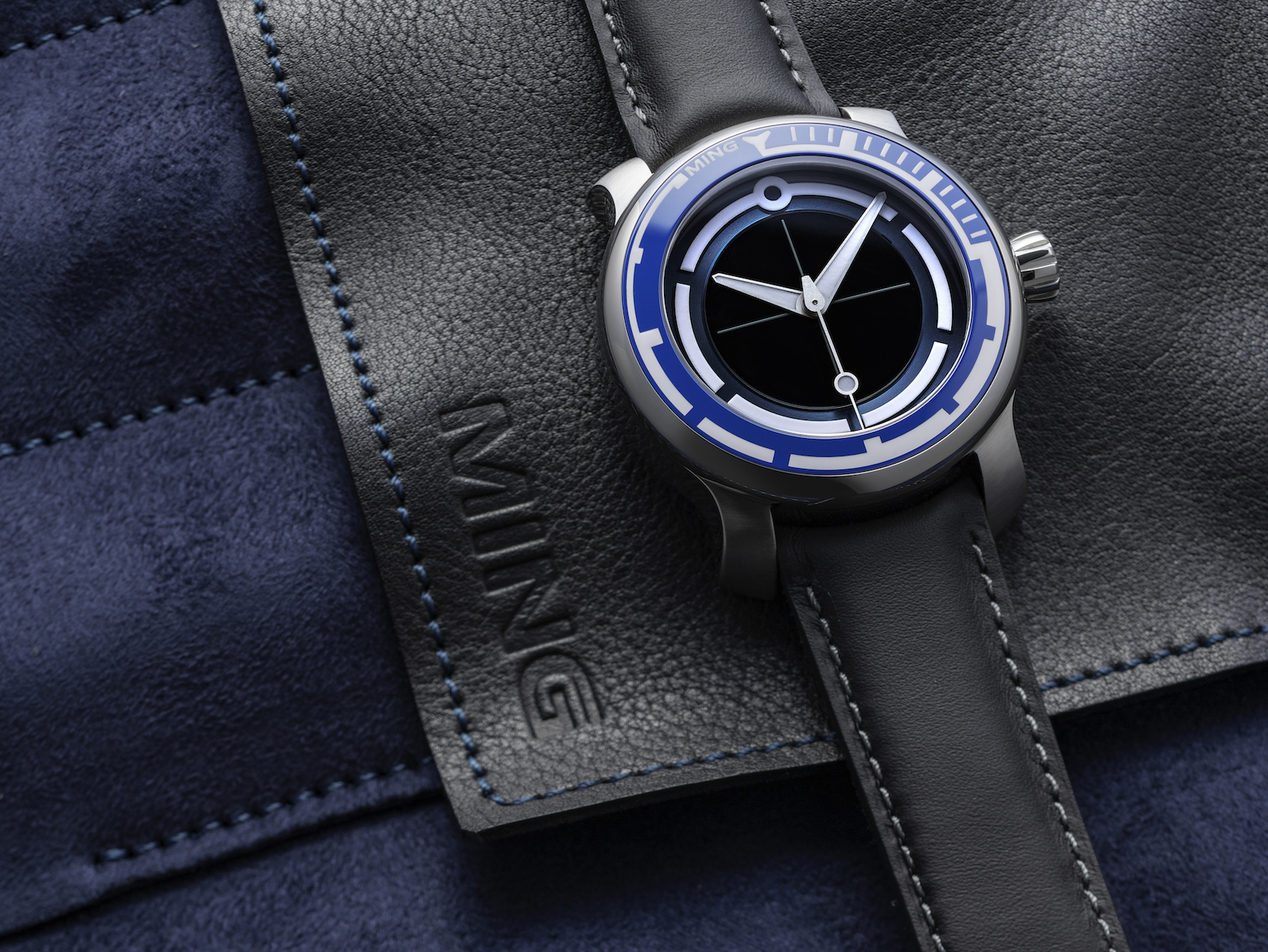 The watch itself is the first piece from Ming in steel, sized at 40mm in diameter and 13.8mm tall, making it very reasonably sized, given the depth rating is over 1000m. The dial is highly luminous, with the minute track and hands coated in Super-LumiNova X1, as well as the ceramic bezel inlay. The bezel rotates unidirectionally in one-minute clicks, and is textured to make it easy to grip when wet.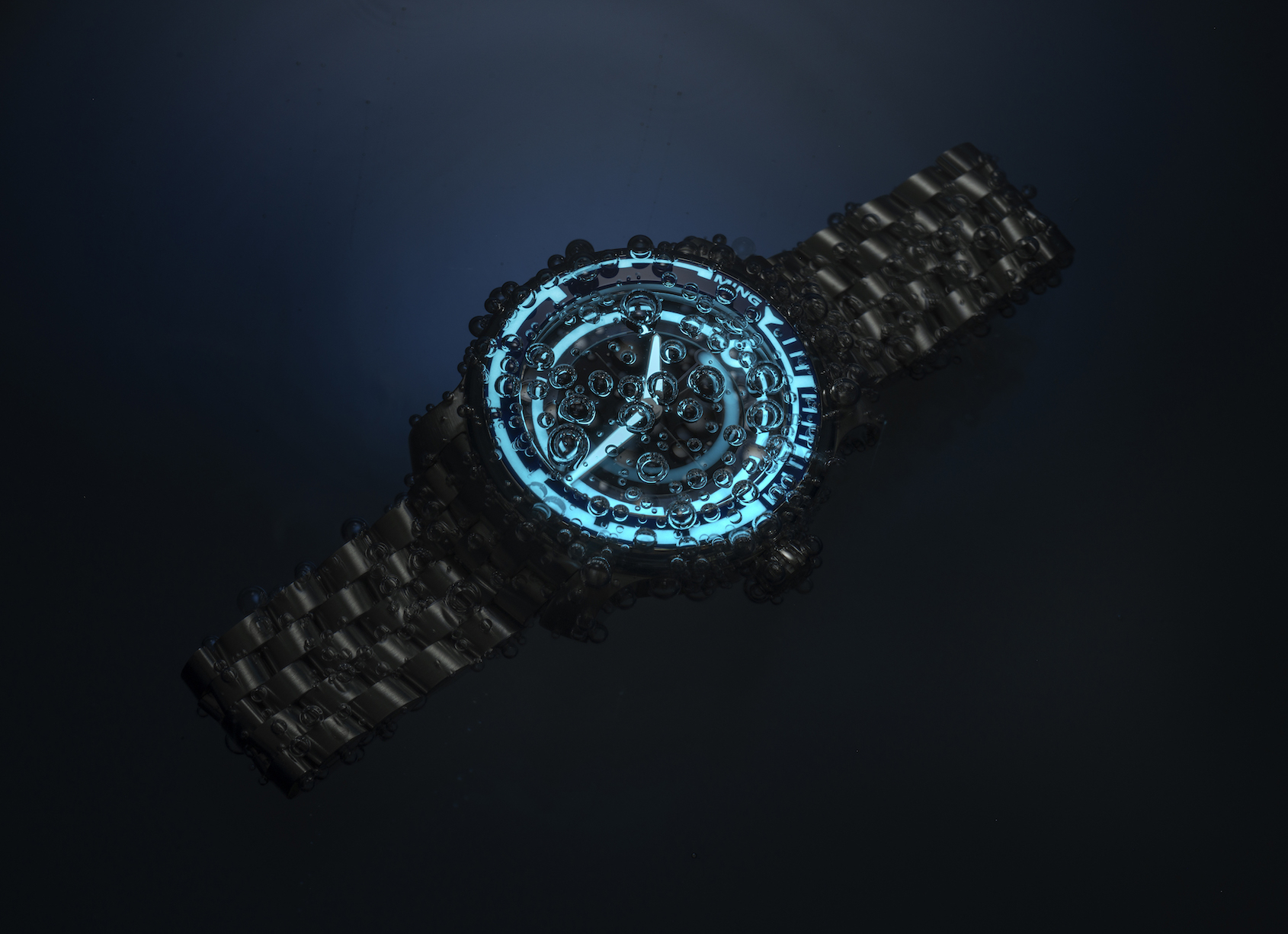 Another practical detail added by the Ming team is a red band around the crown stem, only visible when the crown is not screwed down. This will make it harder for you to accidentally flood the watch as you launch yourself off the back of a boat, a move that would definitely ruin your day. Details like this, as well as the 250-hour test program the movements must pass, show the level of serious consideration that go into the production of Ming watches.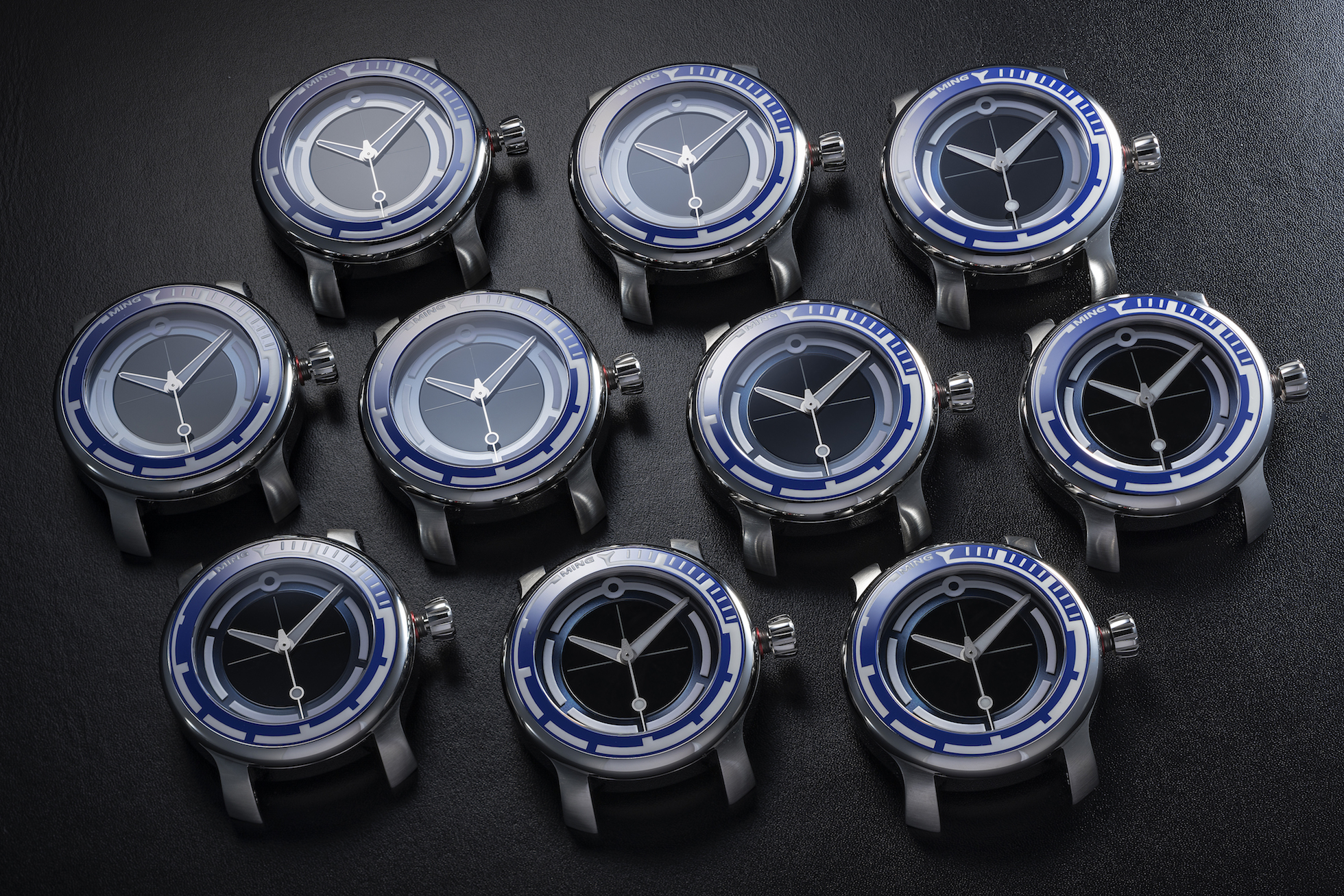 Ming are unsure if they will go on to serially produce a dive watch, as they produced this handful of prototypes to experiment with translating their design language into a larger size watch. This means the Ming 18.01 Abyss Concept could be your only chance to own a larger and more robust watch from the Malaysian brand. Philosophy books will have already taught you about the dangers of staring into an abyss, but this is one Abyss (Concept) you shouldn't stare into for too long if you don't want to miss out.
Ming 18.01 Abyss Concept Pricing
Ming 18.01 Abyss Concept, 10 pieces, CHF 6500. Available now.