The Grand Seiko SBGW291 and SBGW293 condense dazzling dials into 36.5mm cases
Borna Bošnjak
The 44GS case has been a staple in Grand Seiko's line-up for a long time, with the Japanese luxury giant paying tribute to its 55th anniversary with multiple new releases over the past 12 months. This newest duo, the Grand Seiko SBGW291 and SBGW293, also fall into that category, being placed in Grand Seiko's Heritage collection. They follow the supremely successful release of the cherry blossom-dialled SBGW289 with a classic silver and rich brown, all packed into a compact 36.5mm case. This pair have been given actual names, too. The SBGW291, with its reflective silver dial, is the "Kuuki" – Japanese for air – while its brown counterpart, the SBGW293, gets an earthly moniker – "Tsuji". Helpful, if like me, you have trouble memorising the weekly updates to Grand Seiko's reference number list.
Elemental dials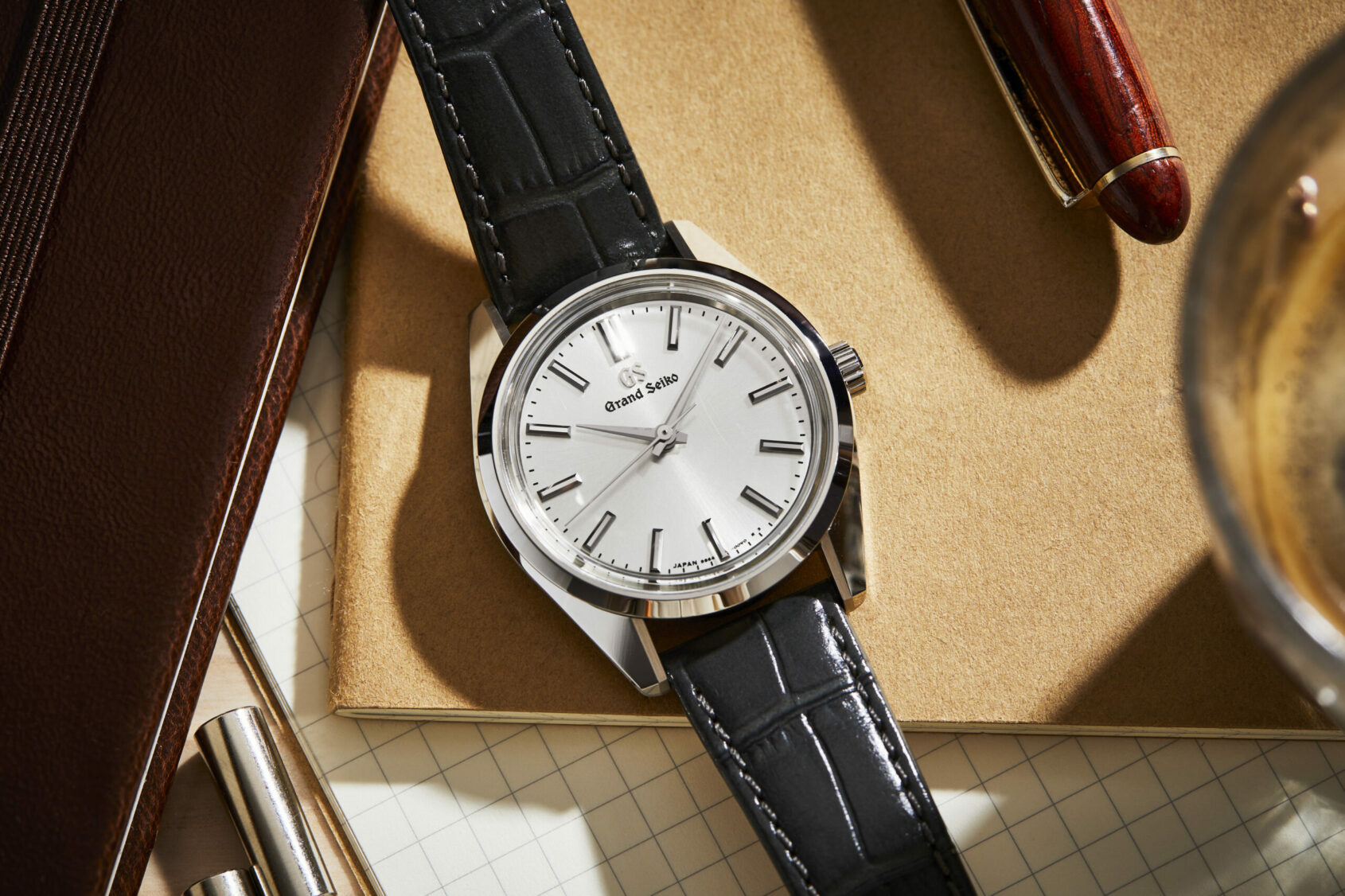 Dials are the focal point for the majority of new Grand Seiko releases, as they're executed in the most eye-catching of ways – just note the recent icy SLGH013. The Kuuki and Tsuji, however, take a more subtle approach to their dials. This by no means renders them boring or, heaven forbid, badly executed however. Grand Seiko applies an almost excessively rich sunburst effect that gives the dials a plunging depth, especially so in the golden brown hues of the Tsuji.
The indices are classic Grand Seiko, sharply chamfered and reminiscent of silver ingots, doubling up at 12 o'clock. The handset is just as well-finished, keeping the dauphine shape so often found on Grand Seiko pieces, though in an overly diminutive form, easily dominated by the large applied indices. Also applied is the Grand Seiko logo, just above the printed brand name. This happens to be the only text on the dial, apart from the small "Japan" script and movement denomination on either side of the 6 o'clock index. It's a refreshingly minimal approach at a time when printing an entire spec sheet on the dial seems customary.
Lets make it smaller!
Though the trend of exponentially bloating case sizes seems to have plateaued, and brands have been paying more attention to the sub-40mm space, it's a very rare occurrence to see a watch that's smaller than the original model. Yet such is the case, pun fully intended, with the Kuuki and Tsuji. Measuring in at 36.5mm in diameter, 11.6mm in height and a super-compact 42.7mm lug-to-lug, it's almost 1.5mm smaller than the original 44GS case from 1967.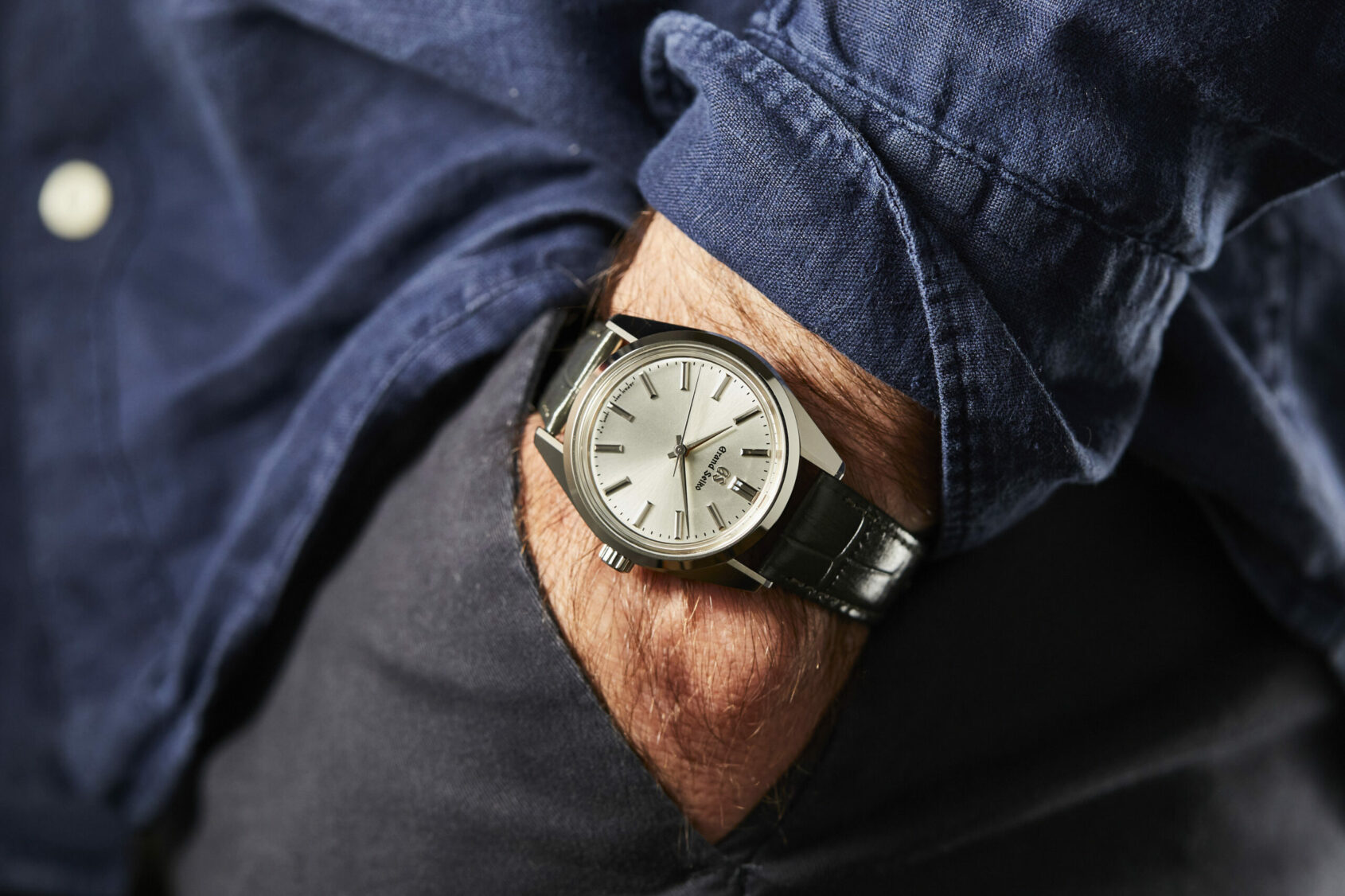 These tight dimensions make them wear wonderfully on my 6.1-inch (15.5cm) wrist, and though the thickness seems excessive on paper, a mil or two disappear on-wrist thanks to the box sapphire crystal. It wouldn't be a Grand Seiko, let alone 44GS case, without plentiful Zaratsu polishing, and these do not disappoint. Flat, mirror-polished and distortion-free, stainless-steel surfaces make up the case, with its signature flat, long lugs that happen to be drilled for ease of strap change.
Speaking of straps, though the GS-supplied crocodile leather straps are a nice enough match, the 18mm lug width of this case, along with the drilled lugs, make these strap monsters in suave disguise.
Hidden, hand-wound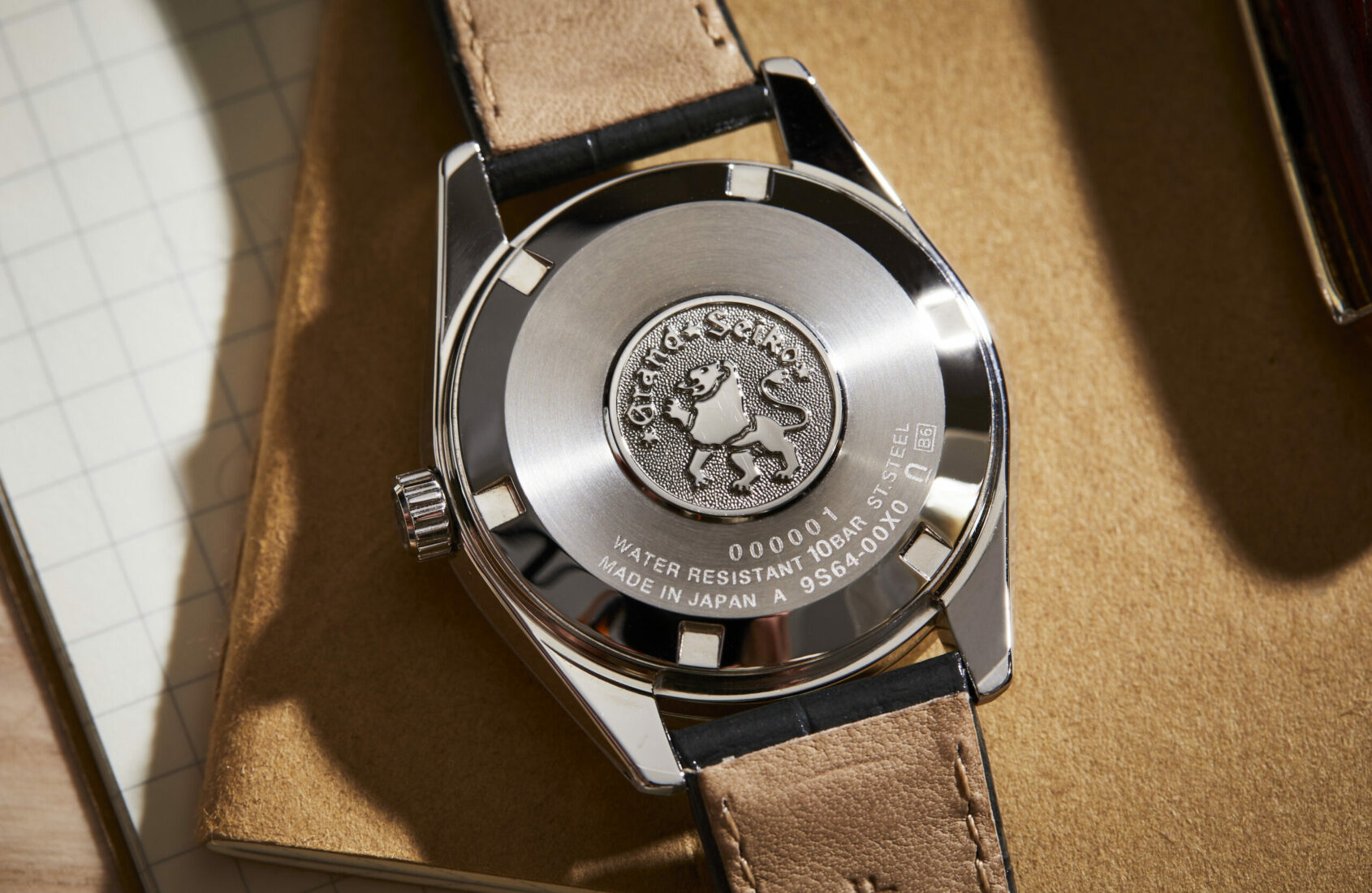 The 9S64 calibre beating inside the SBGW291 and SBGW293 is not a new movement, having been introduced in 2011, though it still offers competitive specifications more than 10 years after its release. Measured in 6 positions for 12 days before being cased, the movement presents with an accuracy between -3 to +5 seconds per day, though Grand Seiko has built a reputation of understating and overdelivering when it comes to accuracy. Ticking at eight beats per second and with a three-day power reserve when fully wound, its reasonably well-decorated surfaces are hidden behind a solid caseback.
The verdict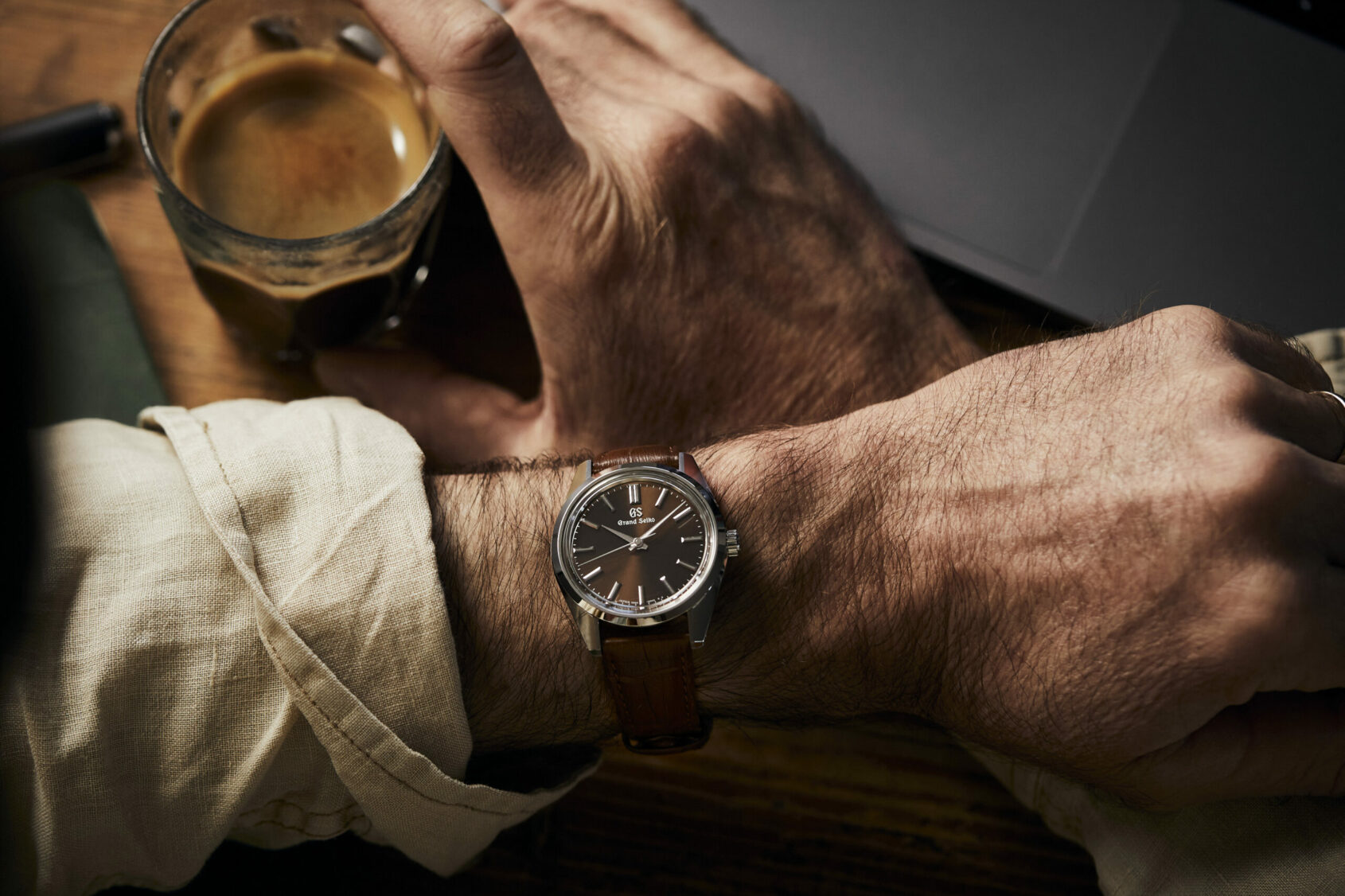 This duo of non-limited edition Grand Seikos pair gorgeous looks in an eminently wearable case, all powered by a well-decorated and accurate movement. Grand Seiko is no longer the value proposition it once used to be, as their prices have steadily risen to match the quality and diversity of what's on offer. Nevertheless, the Kuuki and Tsuji are valid options for those looking for a simpler, smaller Grand Seiko experience.
Grand Seiko SBGW291 and SBGW293 pricing and availability:
The Grand Seiko Heritage Collection SBGW291 and SBGW293 are available now from Grand Seiko. Price: A$7,750