How did Baselworld die? What happened? We created a timeline of events, and it's basically the plot of 'Marriage Story'
Time+Tide
Do you remember the feeling of watching Marriage Story? The way that, despite the flashes of intimacy and connection between Adam Driver and Scarlett Johansson, you just knew the two characters were doomed, and that it was all going to descend to a scene where Adam Driver is singing drunkenly in a bar. Well, that's what watching this Baselworld saga has been like to report on. It doesn't matter who is who, they both – Baselworld and the watch brands – ain't going to end up with each other. That's all that matters.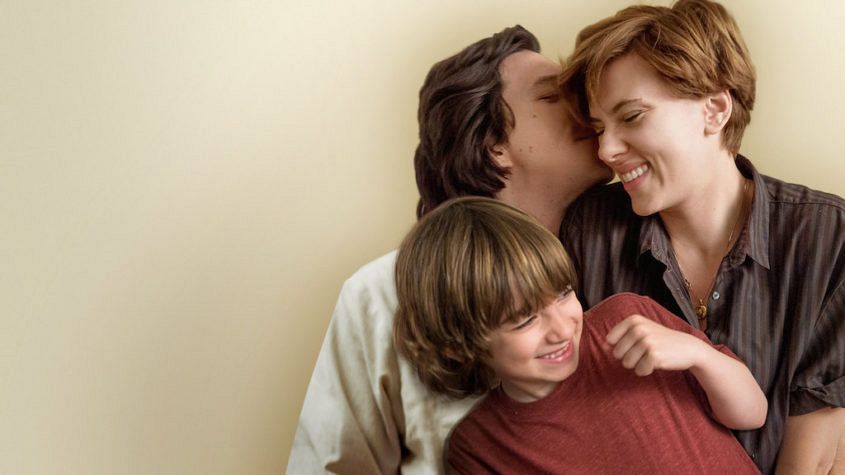 And now we have our Adam Driver in the bar scene.
Because, in a statement released overnight, Rolex, Patek Philippe, Chanel, Tudor and Chopard have announced their departure from the Baselworld trade fair. They're out. Baselworld is all but done. While this may come as a shock to some, the writing has been on the wall for a number of weeks and months, with growing tension between the exhibitors committee of Baselworld and Baselworld management MCH Group around the cancellation of the 2020 edition of the show.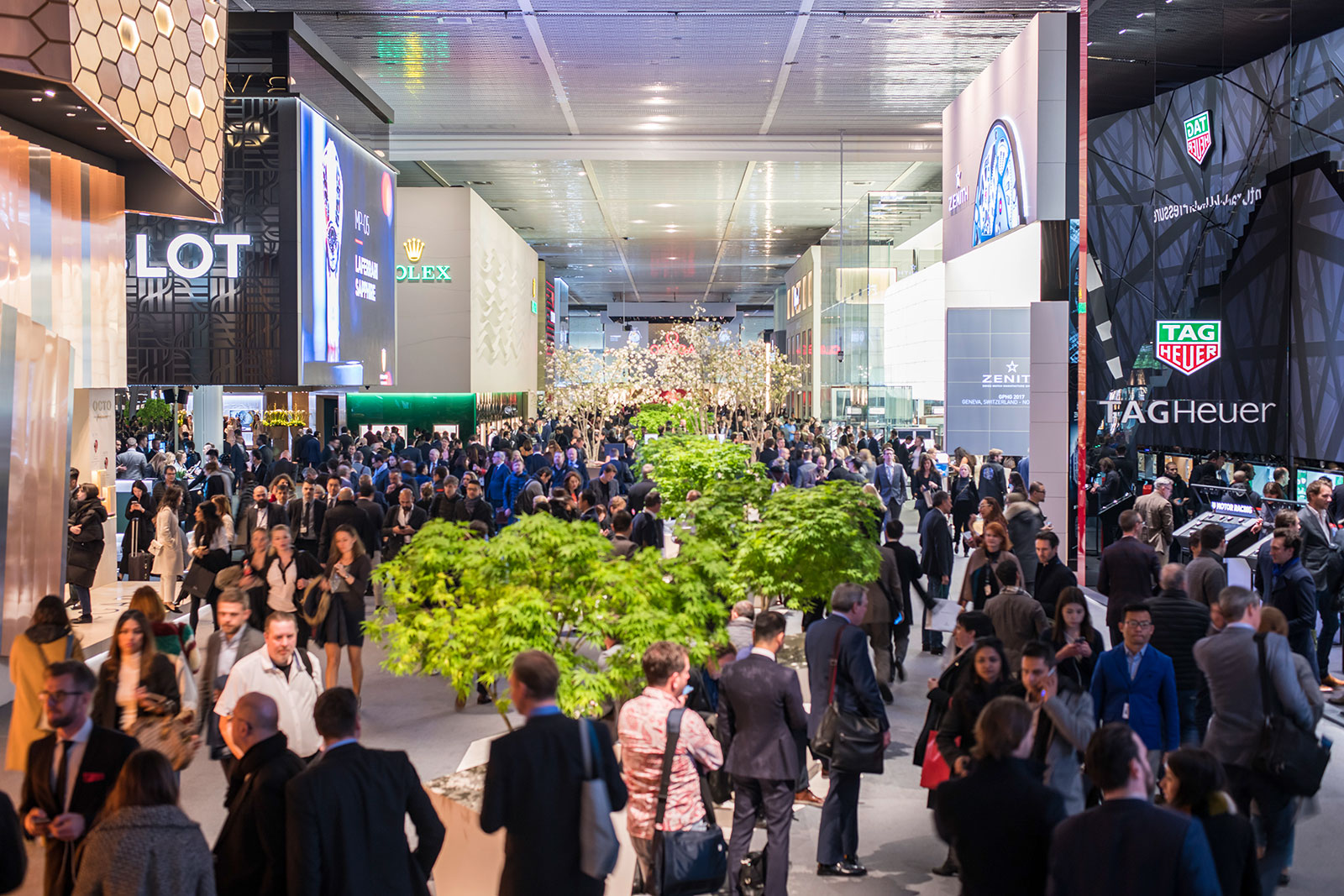 Instead of attending Baselworld in 2021, the brands will hold their own event in Geneva in April 2021 at the same time as Watches & Wonders (formerly SIHH). For those that have found this story too tedious and unending to follow in detail as it has unfolded – we are guilty of choosing not to report certain developments as it has descended into some pretty classic he-said she-said pettiness –  we have compacted it into a timeline of events that show how we got here:
The slow, painful, inevitable death of the Baselworld Watch Fair
July 29th, 2018 – Swatch Group announce their departure from Baselworld, replacing it with their own Time to Move event.
December 18th, 2018 – SIHH and Baselworld synchronise dates to the end of April for the 2020 shows.
April 14th, 2019 – Breitling announce their departure from Baselworld, replacing it with the Breitling Summit.
November 7th, 2019 – Seiko and Grand Seiko announce their departure from Baselworld. Grand Seiko Summit announced in its place.
February 3rd, 2020 – Time to Move by Swatch Group is cancelled due to coronavirus.
February 11th, 2020 – Bulgari pulls out of Baselworld 2020 due to coronavirus.
February 13th, 2020 – Grand Seiko Summit cancelled due to coronavirus.
February 27th, 2020 – Watches & Wonders 2020 cancelled due to coronavirus.
February 28th, 2020 – Swiss government declared a ban on events with more than 1000 people due to coronavirus.
February 28th, 2020 – Baselworld 2020 postponed (effectively cancelled), moved to January 28th 2021.
March 26th, 2020 – Dr Ulrich Vischer, Chairman of the Board of the MCH Group which owns Baselworld, says company has "abundant liquidity" with CHF 138.3 million in the bank.
Around March 30th, 2020 – Baselworld informs exhibitors that they are not contractually entitled to any refund for the cancellation of the 2020 show, however offer one option of "85% of the amount for Baselworld 2020 carried over to cover fees for Baselworld 2021", and "the balance 15% retained by the organisers to help cover the out-of-pocket costs of Baselworld 2020".
April 6th, 2020 – Hubert J. du Plessix (director of investments and logistics at Rolex), who is the president of the exhibitors committee of Baselworld, writes letter to Baselworld asking for more favourable refund terms, writing that refunding exhibitors would "encourage exhibitors to participate in a future edition of Baselworld, otherwise, we fear that this will be the end, pure and simple, of Baselworld".
April 8th, 2020 – In an interview with Swiss newspaper Le Temps, Baselworld managing director Michel Loris-Melikoff said "Baselworld is in survival mode" and cannot afford full refunds to exhibitors.
April 14th, 2020 – Rolex, Tudor, Patek Philippe, Chopard and Chanel announce departure from Baselworld, intending to start their own show at the same time as W&W in April 2021, explaining "decisions made without consultation by Baselworld management" led to the departure
April 14th, 2020 – Baselworld management respond to the announcement of the departures with "great surprise and equally great regret" and then claim that departing brands had "spoken out in favour of a postponement [of Baselworld 2020]", and the future vision of Baselworld was met by these brands "with a positive response". Go on to claim that this move to Geneva has been premeditated and is not in response to the recent refund-related events. "…the relevant plans have been in preparation for some time," MCH say.
April 14th, 2020 – MCH Group share price plunges 7%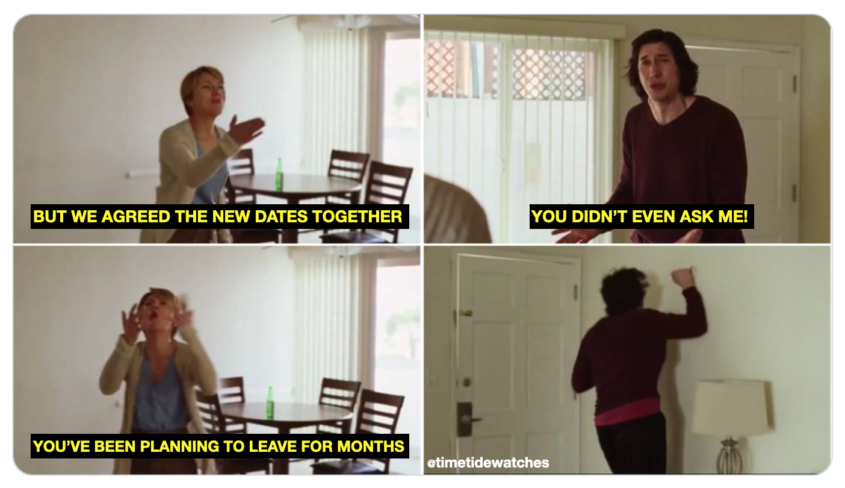 This new event will be run in partnership with the Fondation de la Haute Horlogerie (FHH) and hosted at the Palexpo convention centre located near the Geneva International Airport. The quintet of Basel breakaway brands say they are open to the possibility of other brands being added to their new event, and are designing it to focus on "retailers, the press and VIP customers".
From our point of view, as the press, we obviously like this move a great deal. It means, selfishly, we only have to travel from Australia to Switzerland once. But seriously, best of all it's a genuine marquee moment for the industry. For watches, on the global news agenda.
All eyes are now on the watch brands of LVMH, of which TAG Heuer, Zenith and Hublot had committed to Baselworld 2020. If they too decide to leave, perhaps to hold a larger version of the event they did in January of this year in Dubai, it could very well be the end of Baselworld forever. Baselworld has run for more than a century since its first event in 1917, and has survived economic crashes, wars and new competing fairs, but perhaps its downfall will be finally seen as a result of bad management, extortionate pricing by the city itself and a global pandemic.
The statements in full from Patek Philippe, Rolex and Chopard and the response from Baselworld Management
Rolex statement
"We have taken part in Baselworld since 1939," said Rolex CEO Jean-Frederic Dufour. "Unfortunately, given the way the event has evolved and the recent decisions made by MCH Group, and in spite of the great attachment we had to this watch show, we have decided to withdraw. Following discussions initiated by Rolex, it seemed only natural to create a new event with partners that share our vision and our endless, unwavering support for the Swiss watchmaking sector. This will allow us to present our new watches in line with our needs and expectations, to join forces and better defend the interests of the industry."
Patek Philippe statement
President of Patek Philippe, Thierry Stern, also commented on the departure saying, "The decision to leave Baselworld was not an easy one to take for me, being the fourth generation of the Stern family to participate at this traditional yearly event. But life evolves constantly, things change and people change as well, whether it is at the level of those responsible for the watch fair organisation, the brands or the clients. We constantly have to adapt ourselves, question what we do, since what was right yesterday may not necessarily be valid today! Today Patek Philippe is not in line with Baselworld's vision anymore, there have been too many discussions and unsolved problems, trust is no longer present. We need to answer the legitimate needs of our retailers, the clients and the press from around the world. They have to be able to discover the new models from Swiss watchmakers each year, at one time, in one place, and this in the most professional manner possible. That is why, following several discussions with Rolex and in agreement with other participating brands, we have decided to create, all together, a unique event in Geneva, representative of our savoir-faire."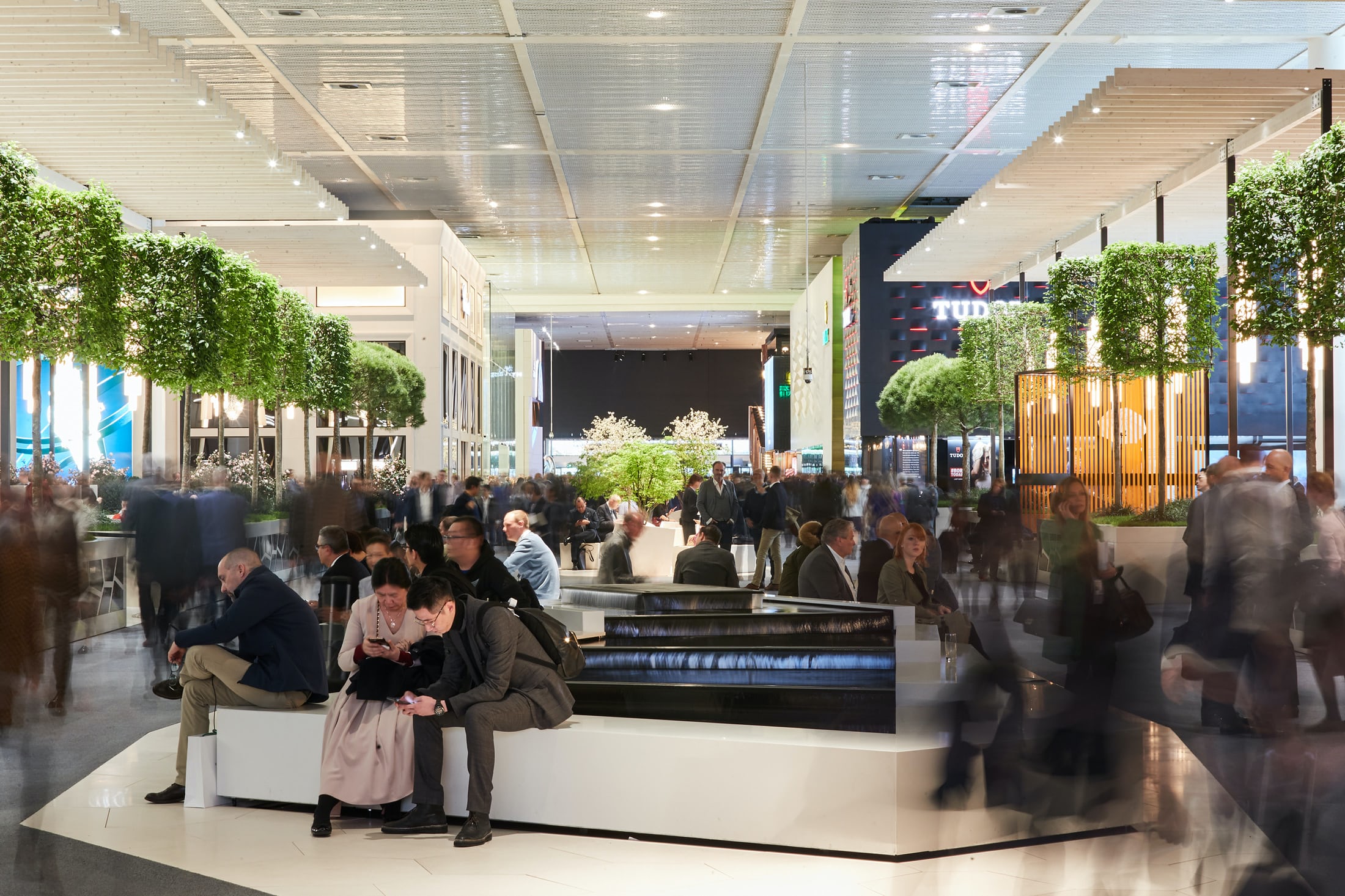 Chopard statement
In his statement, Karl-Friedrich Scheufele, Chopard CEO, said: "Chopard first exhibited at the Basel fair in 1964 with a stand of some 25 square metres. After careful consideration, our family decided to support the Rolex initiative and retire from Baselworld – a painful decision. The creation of this new watch show in Geneva, in parallel to Watches & Wonders, will allow us to better serve our watchmaking partners and our customers."
Baselworld Management, MCH Group statement
"It is with great surprise and equally great regret that the MCH Group takes note of the cancellation of major exhibitors at Baselworld. The new date for the unavoidable postponement of Baselworld 2020 was defined jointly with leading exhibitors. The objective was to find the earliest and best possible date for the industry following the Covid-19 related measures. The companies now 'migrating' – including Rolex – spoke out in favour of a postponement to January 2021. They are also represented on the Exhibitors' Committee, where the future vision of Baselworld has been discussed on several occasions and has met with a positive response, as was also evidenced by countless individual discussions. The intention to move to Geneva has never been mentioned. The MCH Group must therefore conclude that the relevant plans have been in preparation for some time and that the discussions concerning the financial arrangements for the cancellation of Baselworld 2020 are now being put forward as an argument.
"On the basis of the positive and supportive feedback received from exhibitors, especially the small and medium-sized exhibitors from the watch, jewellery, gemstone and supplier industries, the MCH Group decided last year to invest substantial sums in the further development of Baselworld and in the establishment of additional digital platforms. The MCH Group is convinced that, in addition to a physical platform, a connection with the community must be maintained throughout the year. More than ever before, it sees an opportunity to develop a modern platform in the watch and jewellery industry for brands that do not rely primarily on tradition, but above all on innovation. In the next few weeks, the MCH Group will be making a decision on the continuation of Baselworld and on investments in its further development, which is geared to the long term."