The crazed battle for Oscar Piastri's wrist
Fergus Nash
Oscar Piastri is one of the hottest properties of the F1 rookie market in living memory. In fact, despite confirmation that he would be racing in motorsport's prime category in 2023, teams appear to still be squabbling over the Australian young gun. Formula 1's summer break is a notorious time for contract negotiations and surprise announcements, but nobody could have predicted a farce like this.
Having won the F3 and F2 championships in consecutive years, Piastri had seemingly unstoppable momentum for launching his F1 career. Sadly, this sport is not always a meritocracy. With no full-time race seat available, Piastri was forced to sit on the sidelines as a reserve driver for Alpine — formerly Renault. Given that he was also a member of Alpine's Driver Academy, it came as no big shock when Alpine's social media announced that Piastri would be their new driver for 2023, replacing the outgoing Fernando Alonso.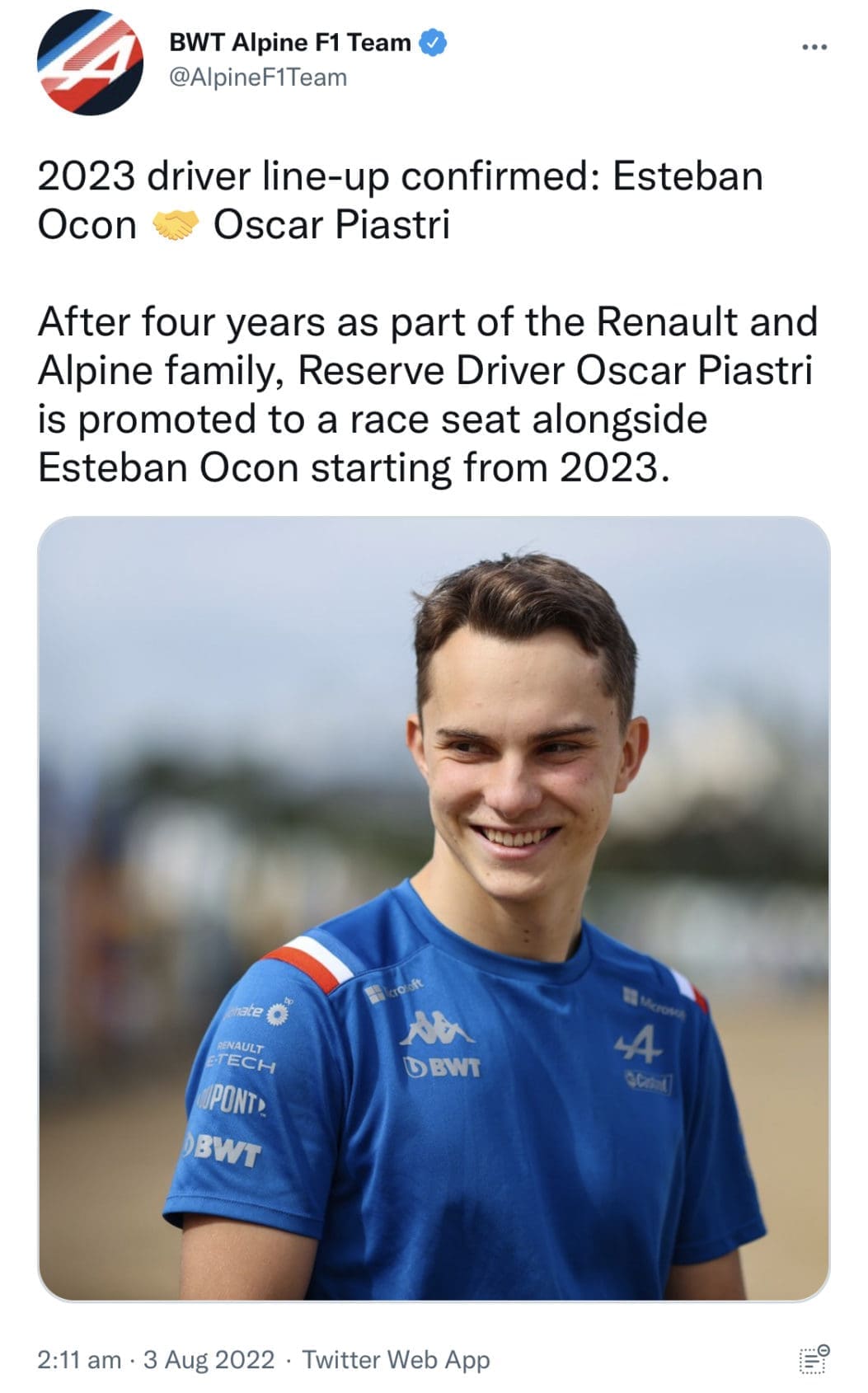 However, just hours later, Piastri shut down Alpine's statement by issuing a stern one of his own: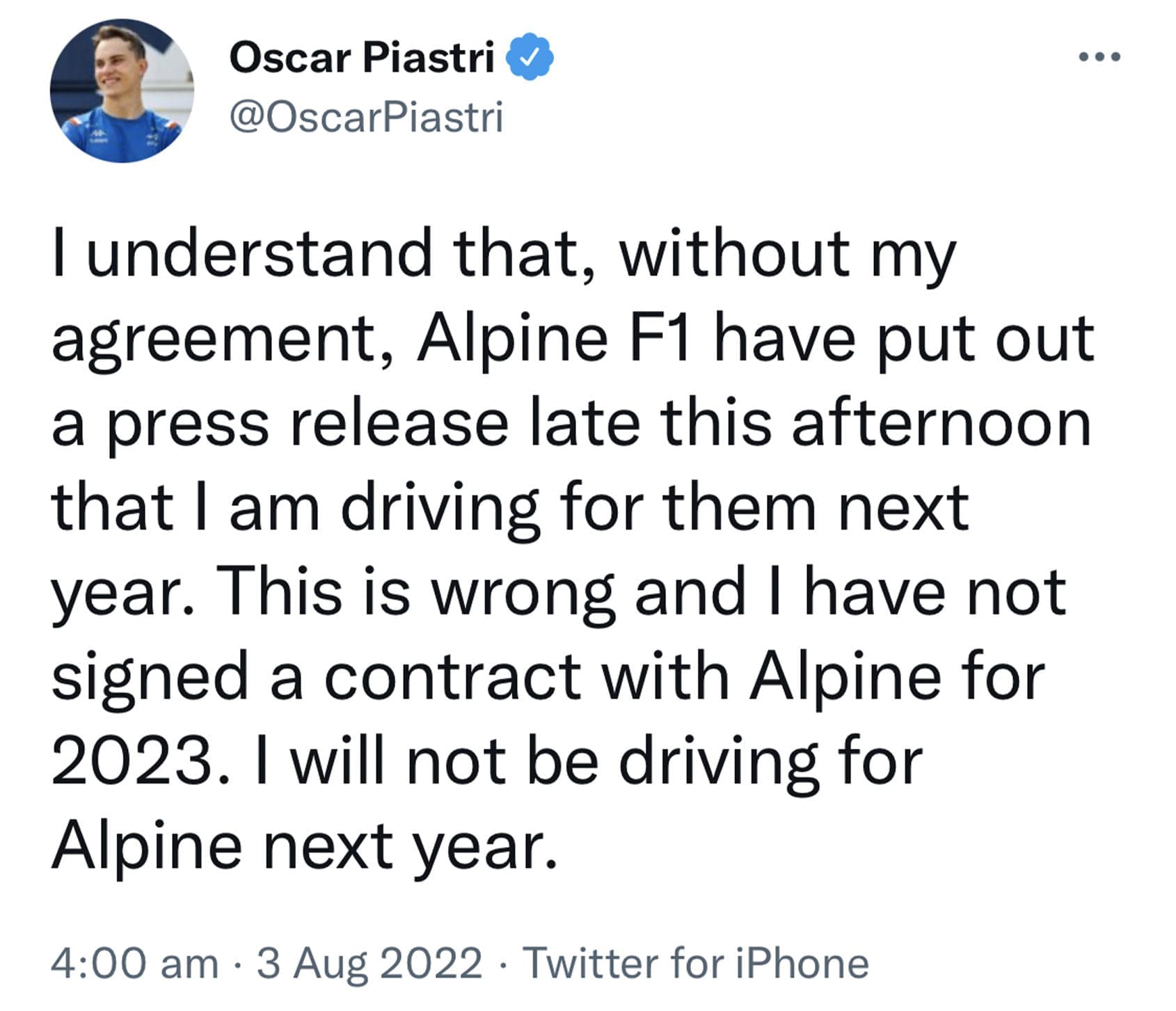 These are strong words that will surely send the Alpine head offices into a frenzy, and given that they have not yet (at the time of writing) deleted their announcement, there is surely some behind-the-scenes battling going on to secure the future of the promising talent.
So, if not with the Bell & Ross sponsored Alpine team, where will Piastri land? The most likely scenario would place him with Williams, as the team has frequently been a great place of learning for rookies and Canadian Nicholas Latifi has struggled to prove his worth. Although their performance has rarely broken into the points-winning places so far this year, recent financial backing from new owners Dorilton Capital has secured their future in the sport and earned them impressive sponsorships such as Bremont. While Oscar Piastri wouldn't have the chance to win a third consecutive championship as a rookie, he would definitely feel at home with a Bremont x Williams WR-22 on his wrist.
There is another option, but there are a lot more fluid considerations. McLaren have been struggling with Daniel Ricciardo consistently with the exception of his spectacular win in Monza last year, and rumours have been swirling around his departure from the team all season. Even though both Ricciardo and McLaren have affirmed their dedication to each other multiple times, the sudden departure of Fernando Alonso from Alpine has given Ricciardo a perfect opportunity to move on. Not only are Alpine currently beating McLaren in the Constructor Standings, but Ricciardo knows the team intimately from his stint there between 2019-2020. There was some bad blood when the veteran Australian left, but an organisational restructuring of the team has since seen the removal of former team principal Cyril Abiteboul who seemed to harbour the most resentment.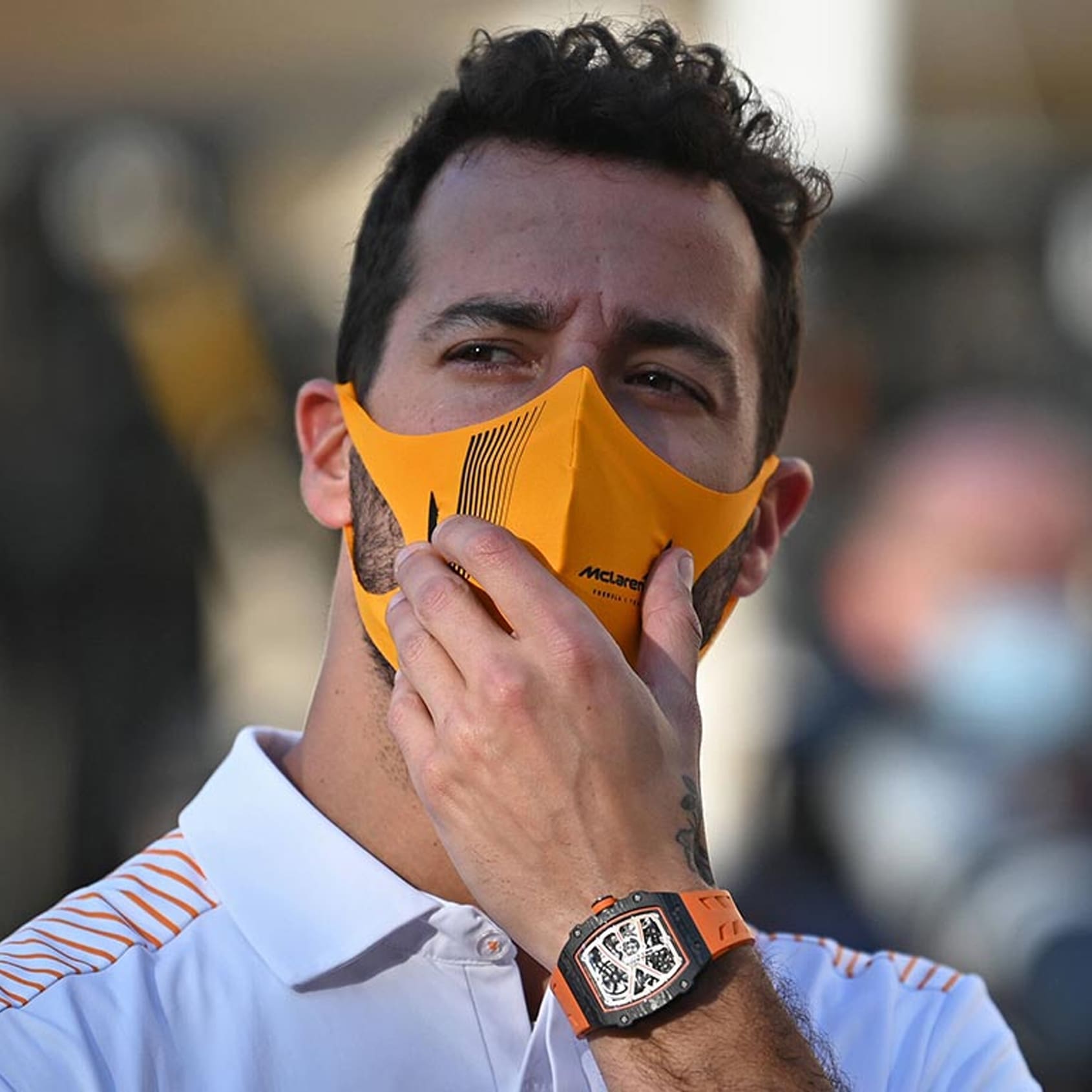 So, if McLaren manage to swap Aussie-for-Aussie in 2023, we could be treated to an incredibly exciting lineup of Lando Norris and Oscar Piastri, who are only 22 and 21 respectively yet bursting with talent and potential. Between the three warring teams, we'll see whether Bell & Ross, Bremont, or Richard Mille win the battle for Piastri's wrist.