It's no secret we are rather enamoured with the Bulgari Octo Finissimo and calling it a micro-technological marvel of the new century would not be overselling it. Following our article on Bulgari's latest chapter of one-upmanship – where they managed to somehow engineer a tourbillon to fit the already infinitessimally optimised space inside the angular case – we are still none the wiser as to how they did it.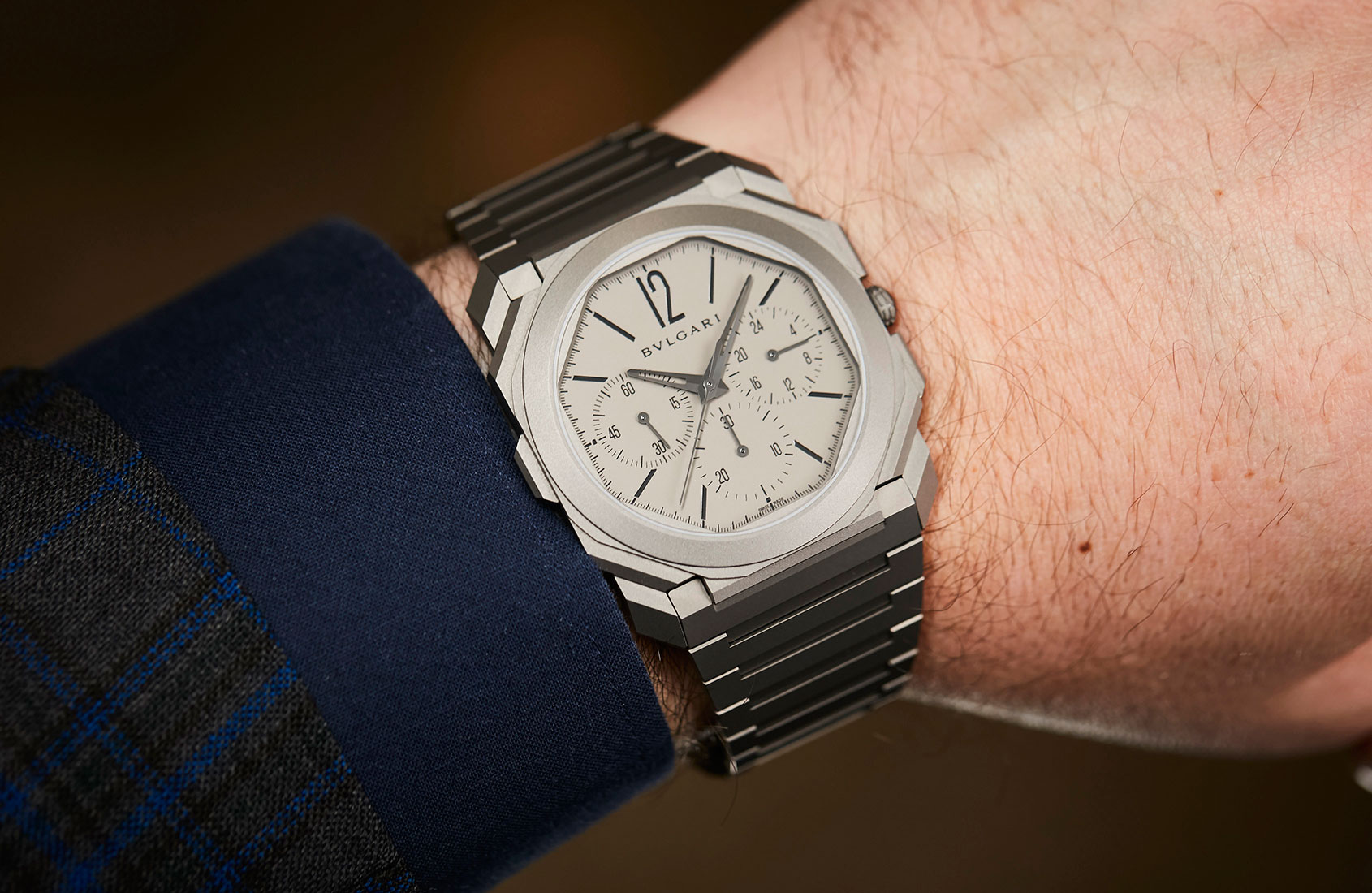 Surely you too have wondered just what hides within the paper thin layers of cogs, bridges and small colourful pops of jewels in their caliber BV318. Rarely have we spent so much time looking at a movement through the clear sapphire caseback in the sandblasted titanium case, every so often turning the watch expecting it to be an optical illusion.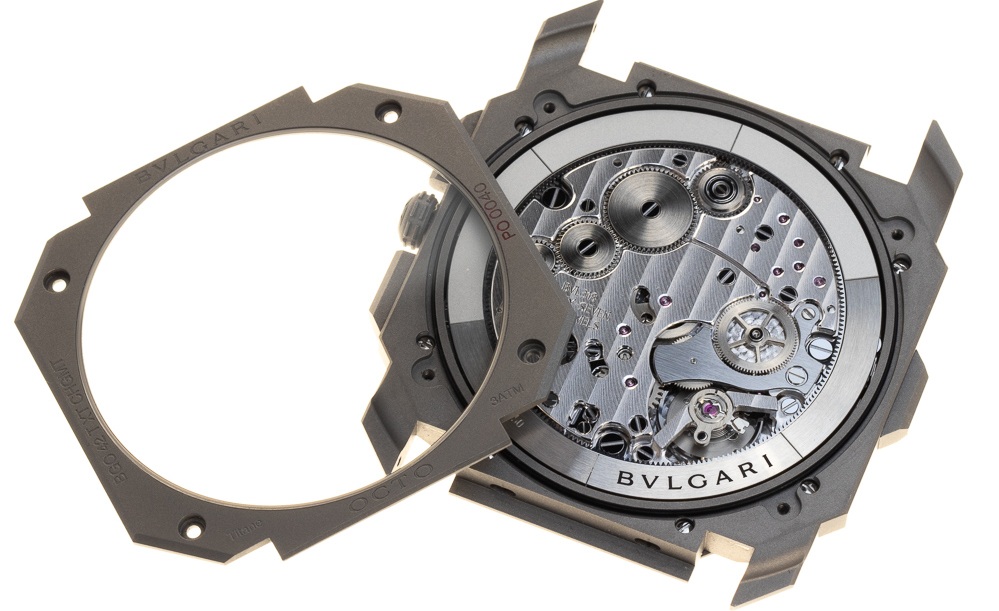 Surely it is not humanly possible to fit a traditional mechanical movement with a chronograph complication and a GMT function within a case of 6.9mm? We are deadly curious and who better to educate us than Peter Speake-Marin of The Naked Watchmaker.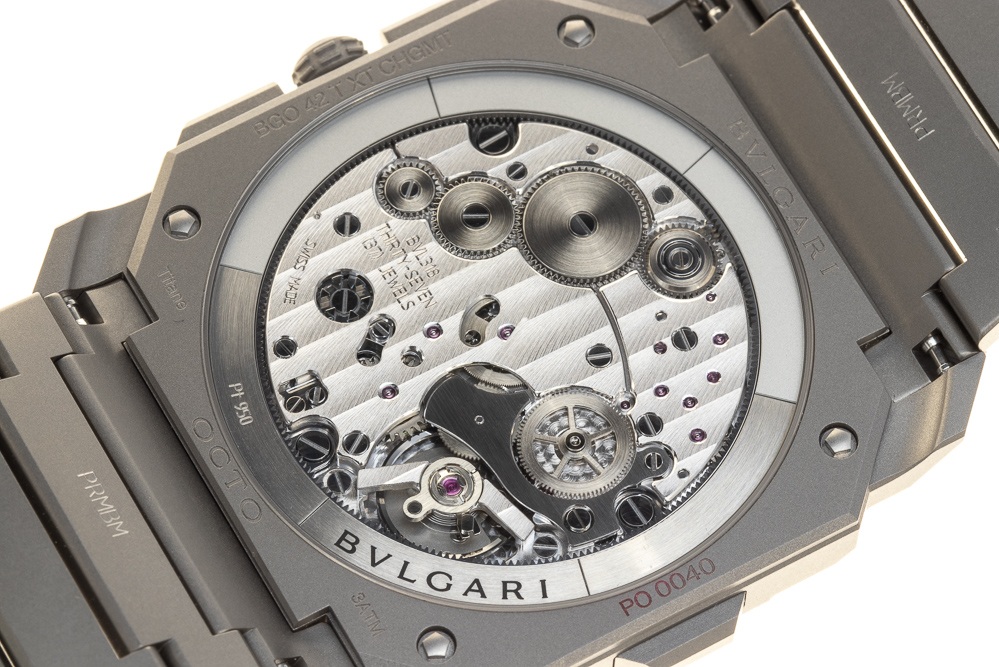 In his Deconstruction series, an already fascinating journey into the inner workings of the mechanical wonders we obsess over, he has dedicated his workbench to the Octo Finissimo Chronograph GMT. Following his part-by-part journey of horological exploration we are no less mind-boggled by Bulgari's achievements, but maybe a little bit wiser and still quite in love.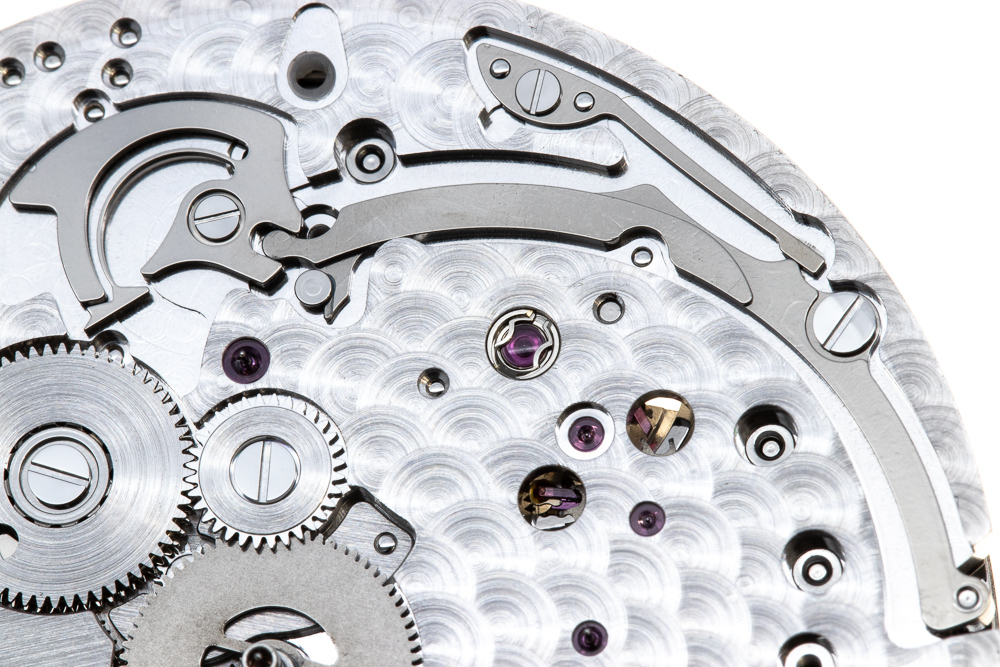 Read the full article – virtual loupe in hand, and sign up for their fascinating newsletters, at The Naked Watchmaker.