It may come as news to you (but not to our second biggest audience group by city, after Sydney) that people from Melbourne have a thing for wearing black. Some say it's an inherently arty nature. You never know when you're going to be invited to a gallery launch, after all. Being from Melbourne, we can confirm the cliché, and we do conform a lot of the time, especially during winter – which has just arrived. Black is easy, black is practically dress code-less and black is a great blank canvas to allow a watch to shine on the wrist like the star of the ensemble that it is.
A recent picture of Keanu Reeves in Saint Laurent – his first as the brand's new ambassador – proved this beyond doubt. Yes, Keanu looked like he was striding in to take that fashion shit over execution style, but in his new fashion finery, the eyes darted to the wrist, to find … nothing. Horror. So we turned it over to you: what would suit this all-black kit? And, like that, we had the ultimate list of watches to wear with black. Thank you, readers!
Panerai PAM00026 Destro
@thecuriae — This is an inspired choice because the matt black PVD that tones the Luminor case down makes it something of an aesthetic extension of John Wick's matt black Heckler & Koch P30L firearm. The quirk of the Destro also suits Wick, so all the better.
Chanel J12
@paul_yty — Excellent choice to keep it in paradigm, Paul, and to double down on high-fashion by wrapping in the boldly androgynous choice of the J12, which, you might remember from this video, I absolutely love now that the movement has been significantly upgraded.
Hublot Big Bang
@matcha_gal23 — Not specified exactly which model (so we went the OG), but we see where your head's at here. Add a pinch and punch of alpha male to the metrosexual world of high fashion. Spicy.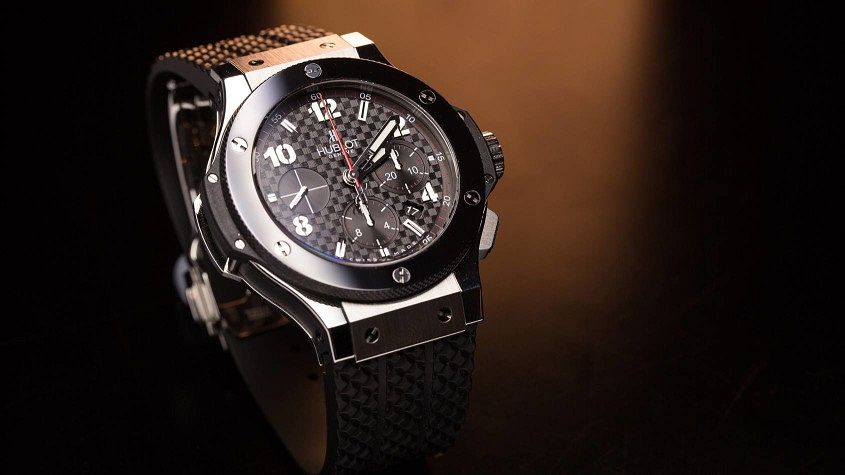 Tudor Black Bay Bronze Slate-Grey Dial
@dr3ws — Maintains the power of the pose with heft on the wrist, but has infinite layers of mystery care of that smoky graduated dial … This is an intriguing choice, and adds complexion and textuality to the monotony of black on black on black.
Rolex Cosmograph Daytona ref. 116500LN
@tom3600 — Clever choice here, as the contrast of the steel to the outfit and the shiny ceramic of the bezel will draw attention to the watch and show that the wearer – without needing a 44mm monstrosity – has every intention of it being seen.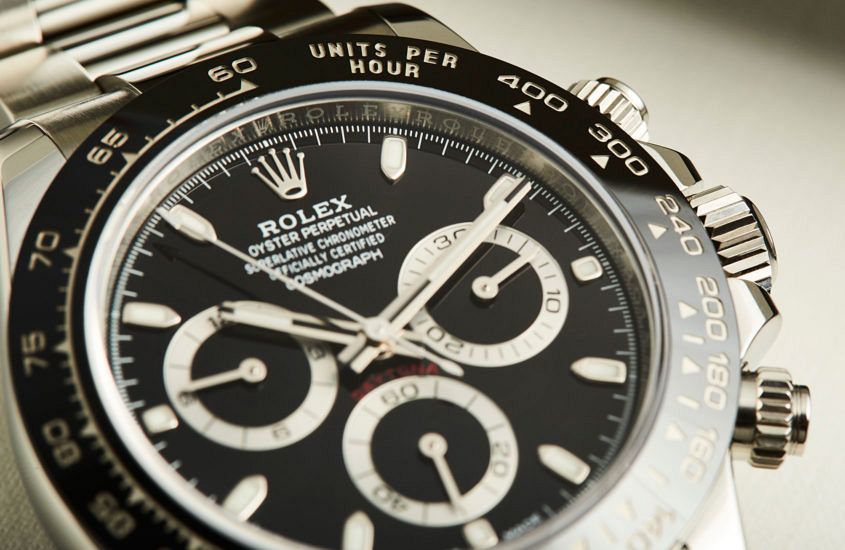 Omega Professional Speedmaster (Moonwatch) — 3 votes
@gazbob1 — Keanu already looks tough. Like he's been to the moon and back in terms of the shit he's had to deal with. A tool watch with extra-terrestrial experience — and we're picturing it with an extra link or two to let it hang a little — would be sheer badassery.
@samhardy144 – Look, it's a swish from the free-throw line. Not a challenging shot, but a sure one. The Big Pilot (and we've filled in the blanks on the model) is a watch most men want to own, or at least experience to scratch the itch, and few outfits are going to let it fly like all-black. While the obvious choice is the black dial ref IW501001, we thought we'd add a little plushness with the Le Petit Prince model ref IW500916.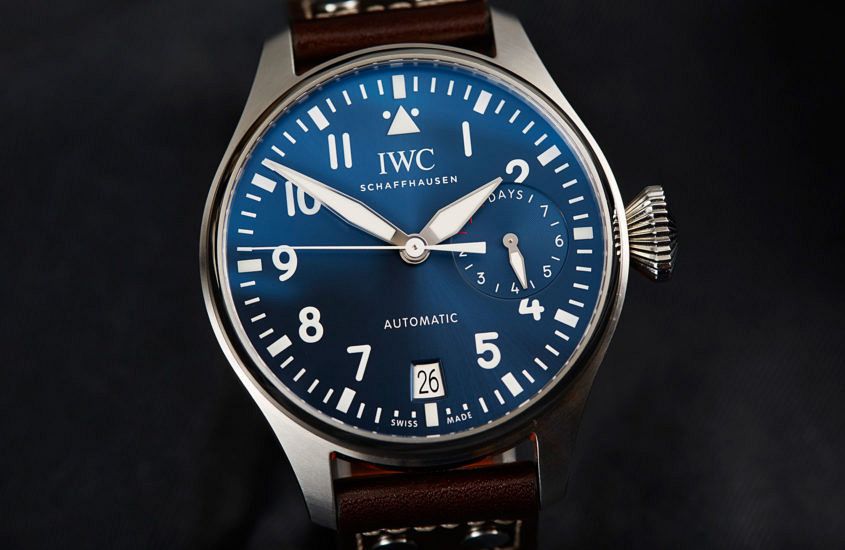 Thank you to our muse for this story, the indefatigable Keanu Reeves.