The best watch ads of the last 50 years
Time+Tide
The importance of advertising in the world of luxury watchmaking can hardly be overstated. How a brand is perceived is everything. An effective campaign cannot just establish a model as a classic of the future, but position a brand so effectively that not even decades of half-hearted follow-ups or PR missteps seem capable of affecting its standing. Ambassadorships often go hand-in-hand with advertisements – a trend arguably started by Hans Wilsdorf's decision to strap a Rolex Oyster to Channel swimmer Mercedes Gleitze and then featuring her image in the write-up of her endeavours. But that is ancient history. Let's focus instead on the five best watch ads from the last 50 years.
Rolex
We'll get this one out of the way early. You can't ignore the power of The Crown, and so omitting it from a list of this nature would be for nothing but effect. Credit where credit is due, no brand has the visibility of Rolex, and that position has been helped by astute, if somewhat conservative campaigns, throughout its history. Here we see the classic Day-Date model pitched as the watch of presidents. You don't get much better than that.
Patek Philippe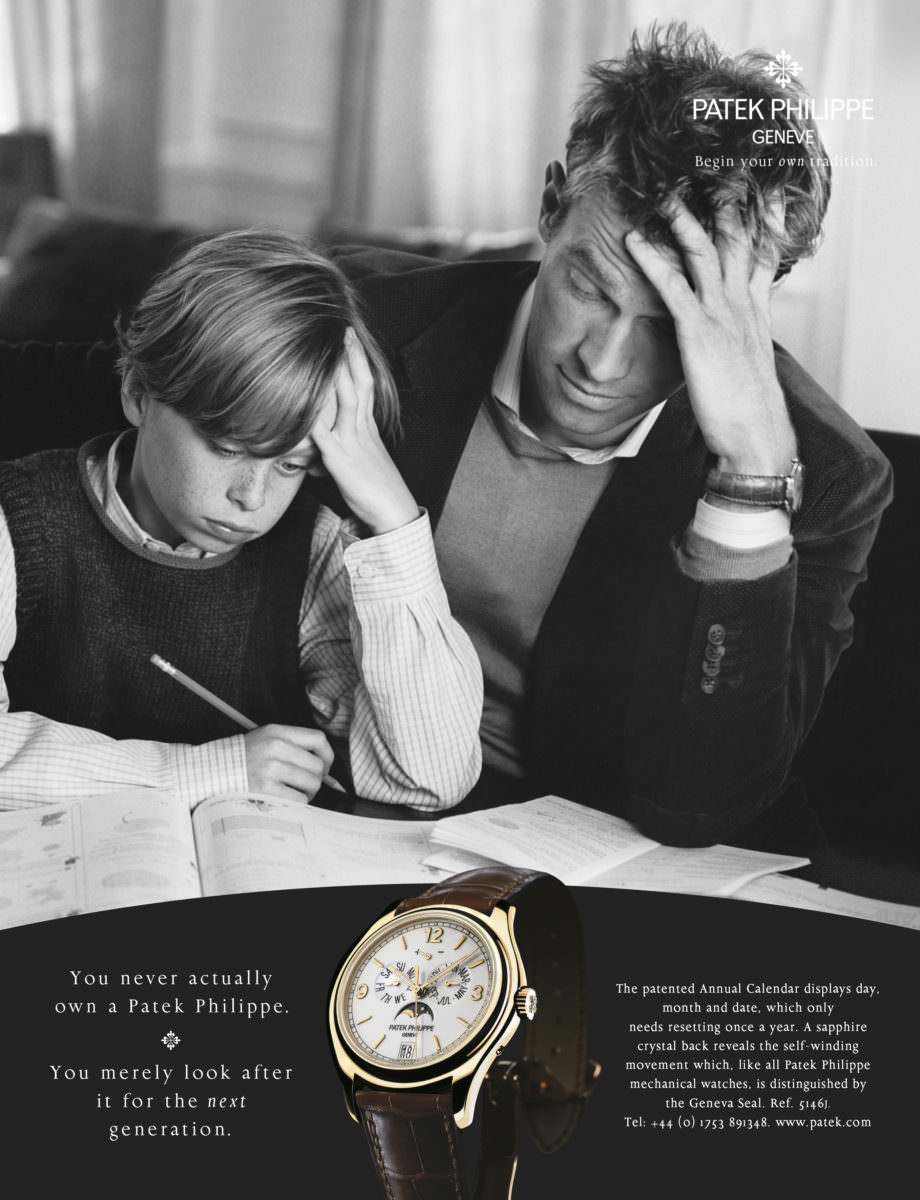 If you've not seen Patek Philippe's generationally focused adverts, I commend the effectiveness of the rock you've been under. The idea that you are never more than a custodian of a Patek Philippe is simply genius. It's not the kind of ad-angle that can be stolen or even borrowed without flagrant plagiarism, and so it remains a testament to striking while the ideas iron is hot and never letting go of a winning formula.
Omega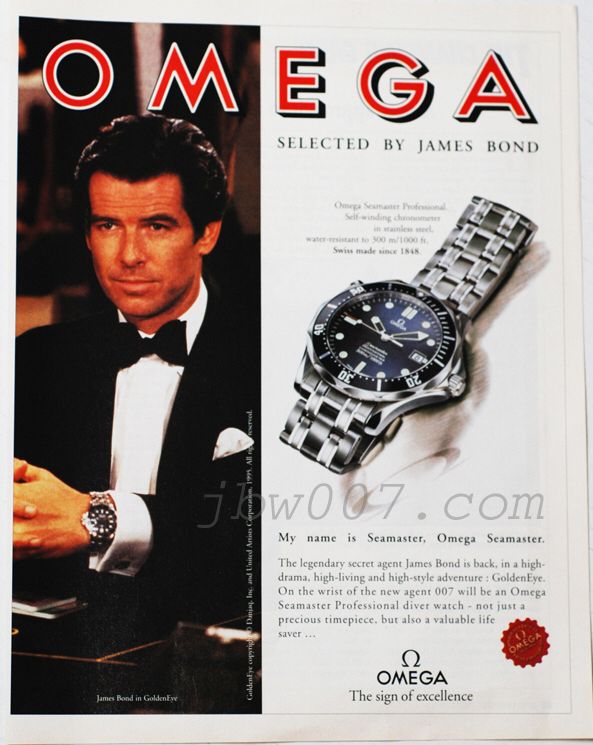 Rather than a single ad or intellectual concept, the backing of James Bond – beginning with Brosnan's bow – was a masterstroke. Now, the decision of Rolex to effectively allow Omega to bid for the rights unchallenged looks a bit silly. But since both brands are doing just fine, we should probably keep our criticisms to ourselves and just sit back and enjoy No Time To Die when it hits cinemas in April.
TAG Heuer
When a legend wears your watch, you can be forgiven for never shutting up about it. Steve McQueen's promotion of the TAG Heuer Monaco has but one rival for its ubiquity and that is Paul Newman's far more organic advocacy of the Rolex Daytona. These icons are worth their weight in gold, so who can blame TAG Heuer for still labouring the point half a century after the fact?