The astounding history of Waldan Watches unfolds like a Hollywood movie
D.C. Hannay
If you're reading this, there's a good chance you've seen the name Waldan before. Their USA-assembled Heritage Series of daily wear watches have been well-received since their introduction, offering a pretty remarkable value proposition in a classically handsome package. But there's a lesser-known history behind the Waldan name, one that touches on many remarkable moments in the history of the watch industry. So many, in fact, you might find it hard to believe, but such is the extraordinary legacy of Oscar Waldan. Let's start at the beginning.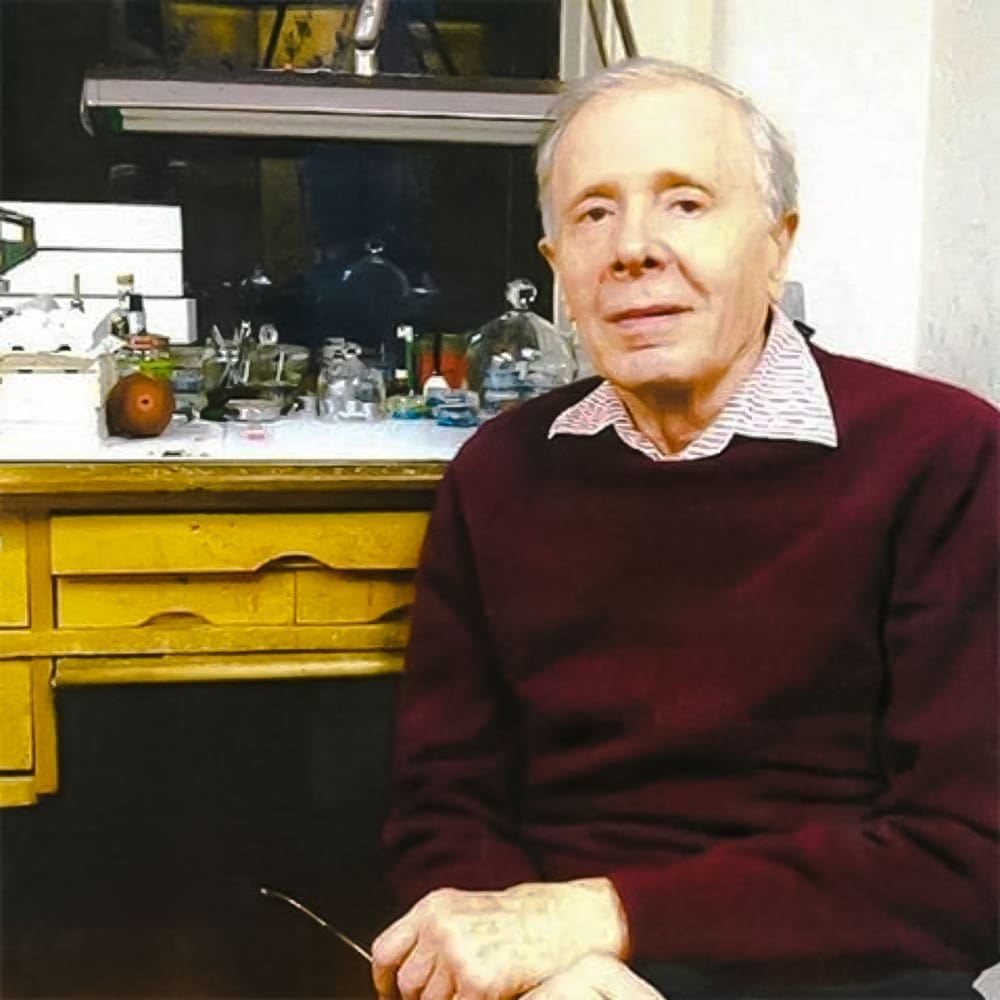 Oscar Waldan was born in Poland in the 1920s and showed an early interest in timepieces when he disassembled his father's pocket watch. But this wasn't the mindless destruction that children sometimes get up to – he actually made diagrams that showed how to fit the parts back together. Despite this auspicious start, his horological dreams were put on hold after the start of World War II and the German invasion of Poland. Waldan was imprisoned in the Buchenwald and Theresienstadt Nazi concentration camps. Despite this terrible experience, fortune had plans for Oscar. By chance, he crossed paths with an imprisoned Czech watchmaker, who took on young Oscar as his apprentice. The watchmaker's skill in repairing the guards' watches no doubt aided in their survival, and when Europe was liberated, Waldan decided to start fresh in Switzerland. Having lost nearly everything and everyone dear to him, he forged ahead with his watchmaking education, moving first to New York to work at a repair shop, then returning to Europe to further his studies in Switzerland and Germany.
As his career took flight, Waldan was hired by Charles Tissot, and soon tried his hand at designing watches, finding success with the well-received Tissot Navigator world-time watch. Following his stint at Tissot, Oscar became a successful sales executive in the US, working for several companies, including Universal Geneve. But watch design was never far from his mind, and his path then crossed with none other than one of the greatest watch designers of all time, Gerald Genta (who famously created the Audemars Piguet Royal Oak and Patek Philippe Nautilus, among many others). That meeting led to a friendship that helped Waldan further his design chops (leading to a collaboration many years later). Oscar's success in sales led to him becoming an in-demand industry consultant, with clients such as IWC and Omega relying on his broad knowledge of design, manufacturing and sales. But the call of producing his own watch proved too great to resist.
In 1979, Waldan International was founded, with a factory in Bienne, Switzerland, and corporate offices and a repair centre in New York. The new company would concentrate its efforts on the high end, producing gorgeous complicated mechanical watches exclusively in precious metals, and flying in the face of the Quartz Crisis that was in the process of tearing down the Swiss watch industry. Defying conventional wisdom, Waldan doubled down, producing the mechanical chronographs that were all but forsaken by the big Swiss watchmakers. He took advantage of other makers' wholesale liquidation of their movement stocks, snapping up calibers from Universal Geneve and others. His new watches would be designed around those classic movements, making the mechanical movement the selling point, despite the market climate of the time. He correctly surmised that collectors of those disappearing complicated mechanical watches (many of which were in poor shape) could be potential customers for his new creations. But then something remarkable happened.
Waldan learned that Zenith, then in turmoil after being bought out by the American Zenith Radio Corporation, was blowing up the company's history, discontinuing basically all manufacture of mechanical watches. Originally, Oscar had planned to produce his own chronograph with some of Zenith's stock, but fate stepped in when he discovered that Rolex was looking for a new movement for one of its most legendary references, the Daytona chronograph. You see, the manually wound Valjoux 72 was looking a little long in the tooth, and Rolex wanted to modernise the line with an automatic movement. Enter Waldan. A friendship with Dieter Wilsdorf (Hans Wilsdorf's nephew) facilitated the purchase of Zenith's stock of 3019 El Primero calibers, and proved to be a gamble that paid off in a big way. Rolex used those movements as the base for their new Daytona, and today, the values of these so-called "Zenith Daytonas" have gone through the roof.
Another career highlight for Waldan came in 1982, when he finally collaborated with Gerald Genta on a very special project. They created a wrist repeater, a watch that marks hours, quarter hours and minutes with a chiming tone. This was pretty special at the time, for no one had produced a wrist repeater for over 35 years.
In the years that followed, Waldan made a career as a private label maker of watches for the likes of Tiffany & Co., Ulysse Nardin, Cartier, Tourneau and Neiman Marcus. These watches took on many forms, from quartz Tiffany Classic tank watches, to more complex mechanical timepieces. For these client watches, he would mark the inside of casebacks with a hidden "Waldan Creations" hallmark as a sly inside joke, a hint of things to come. And so it was, at the dawn of the new century, that Waldan finally began producing high-end mechanical watches under his own name, featuring gold or platinum cases, and complications that included chronographs, moonphases, and calendar displays. His limited editions are highly sought by collectors, and thankfully, Waldan still offers limited quantities of these gorgeous models here.
Waldan also offers select vintage timepieces from their history when available. You can view these historical references here.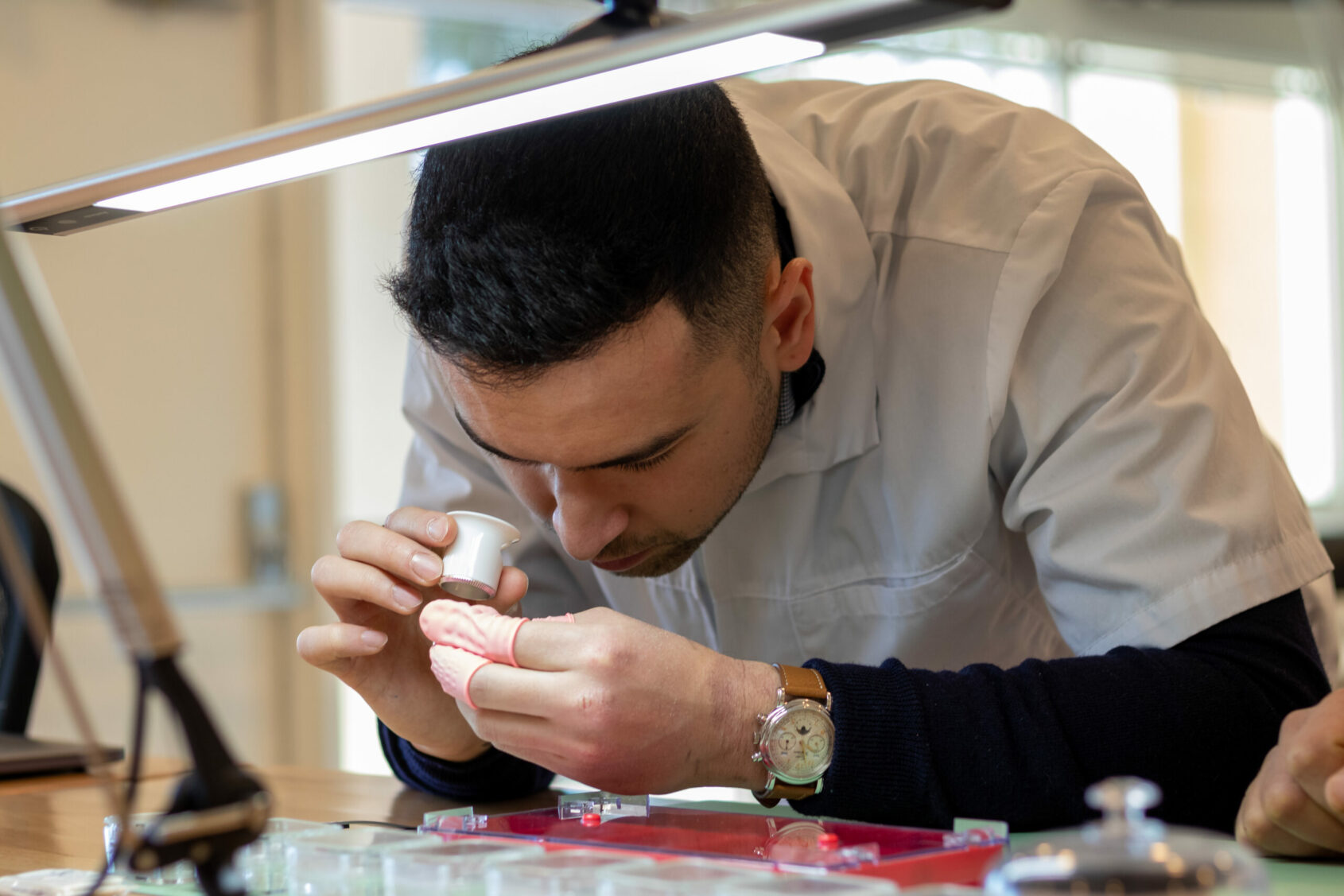 Today, Andrew Waldan carries on the legacy of his father with the addition of the American-assembled Heritage Series, which features the USA-made Ameriquartz movement. Playing to a younger audience while offering plenty of heritage, it's decidedly more casual than Oscar's intricate creations, these everyday wear timepieces offer great quality for the price, and have plenty of classic design cues, including the "stepped" lugs that were a hallmark of many of his father's beautiful cases. My favourite? The sky-blue Heritage Professional, which nails the current watch dial mania for all things colourful. It's important to note that Andrew has stuck to his roots, by basing Waldan in New York, his father's home for many years, and where he did some of his most accomplished work. The future is also exciting, as Waldan is planning on releasing some more complicated, quartz-powered models next year that will expand the Heritage collection. That the new Waldan Heritage models are priced at a very approachable US$299 speaks volumes about Andrew's commitment to keeping the watch-collecting hobby accessible to all.