Inside a $140,000 watch scam (& how to avoid getting conned yourself)
Luke Benedictus
The buyer seemed totally legit. He'd contacted Gautaman Senivasan, a Singapore watch collector/trader (@Calibre65.SG) to express interest in buying an F.P. Journe Chronomètre Bleu. As always, Gau did a mini reference check, scoping the man's posts on a popular watch forum. What he unearthed was reassuring. The prospective buyer had got solid reviews and talked about selling a Richard Mille and a Patek Philippe – watches that, on face value at least, established him as a serious proposition. The pair began to communicate over text and, as the messages pinged back and forth, Gau sent him a photo of his current stock of about 30 watches.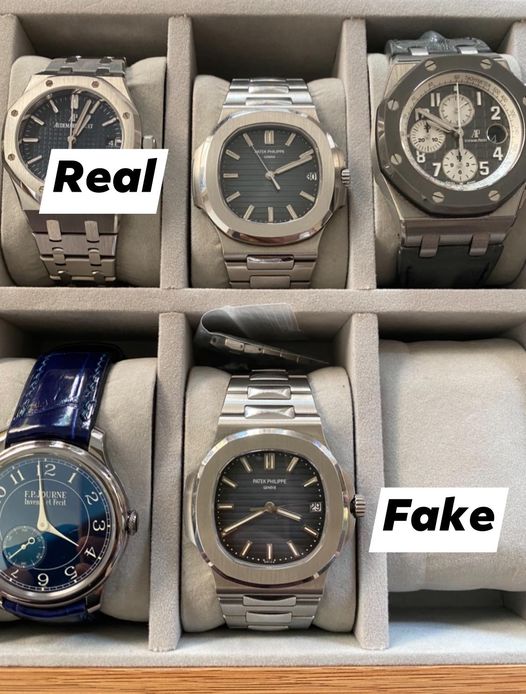 "He was like: 'I'm really interested in buying a couple of pieces from you, but I need to sell one of my RMs first'," Gau recalls. "He also expressed interest in some fairly obscure pieces – a Blancpain, an IWC, a Vacheron and a Nautilus. He was quite knowledgeable and it all felt OK."
The pair continued texting for a couple of weeks, kindling an initial rapport, before the buyer revealed he'd managed to sell his Richard Mille. Gau is currently in the process of opening his own physical watch store, but with Singapore still under semi-lockdown and the renovations on his shop ongoing, he occasionally invites select buyers to his home. Eventually, he extended this invitation to the man circling the Journe.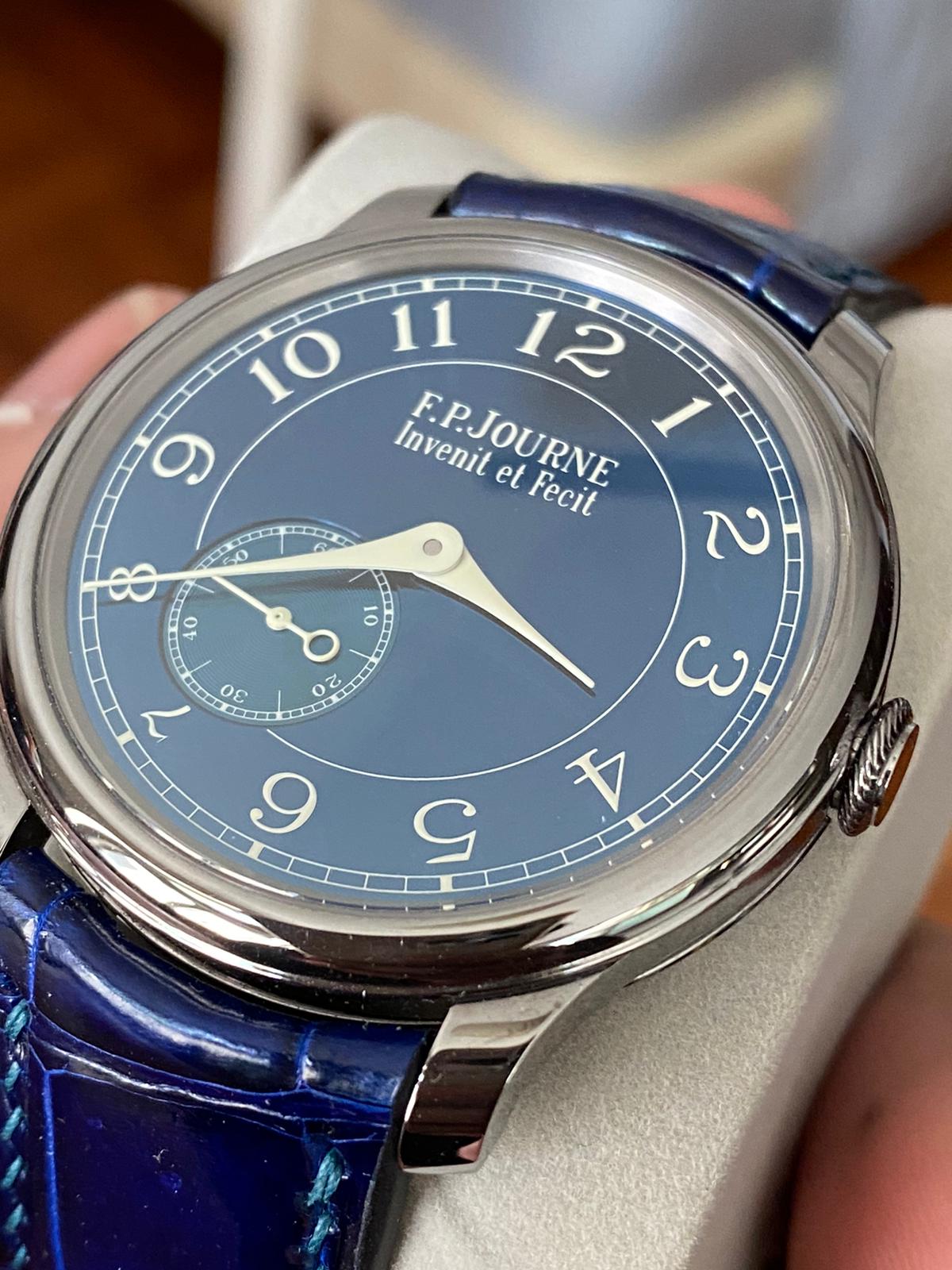 "He looked like he was in his 20s and was really tall – at least 6'2 – his Rolex Datejust looked small on his wrist," Gau recalls. "But he dressed like he was made of money. He was top to toe in a designer outfit – Gucci pants, Balenciaga shoes, a Thom Browne shirt and was carrying a Prada bag."
The Preamble
The buyer sat down in Gau's house with a relaxed air and the pair eased into the customary small talk. During the conversation, it emerged that the man had a fairly varied collection that revolved around sports Rolex and classic Patek. He mentioned that he was married and that his wife didn't understand his watch obsession – bemoaning the challenges of trying to get around the issue in order to buy more pieces. "Being a married man, too, I sympathised," Gau says.
Presently, the watch dealer brought out two watch trays. One was a tray with cushions on which Gau stores all his watches, while the other tray is used to present the pieces of specific interest to the buyer. Here the interest was focused on four watches: an F.P. Journe Chronomètre Bleu, a Blancpain No Radiations 2012, a Patek Philippe Nautilus and an IWC Pilot XVIII. Gau took these four watches off the cushions and put them on the second tray for the buyer to inspect in detail.
A deal was quickly struck for the IWC and the buyer sent a bank transfer that Gau promptly received. Now there were just three watches left on the tray: the Nautilus, the F.P. Journe and the Blancpain.
"Since he had purchased the IWC, I was really comfortable at this point," Gau says. "And I suddenly realised that we'd been here for an hour talking and looking at watches. 'I'm really sorry – would you like a drink?' I asked him. 'Yeah, I'd love a drink,' he said.
The Switch
Gau stood up and walked across the room to the fridge – a distance of about five metres. He returned with a couple of ice-cold Cokes. "I wouldn't have been gone more than 15 seconds – it was really quick," he said. "But when I sat down, I don't know, I just felt like the atmosphere had turned a little tense. This guy was putting the Nautilus back on the cushion for me, which was a little bit weird because I'd been handling that tray. But I didn't say anything to him or think much of it."
The buyer asked to see the Nautilus' box and papers and Gau's wife brought them down from upstairs. But as the conversation continued he had a sudden change of heart and decided that he was now leaning towards the Chronomètre Bleu again. Now, he asked to see the F.P. Journe box and papers.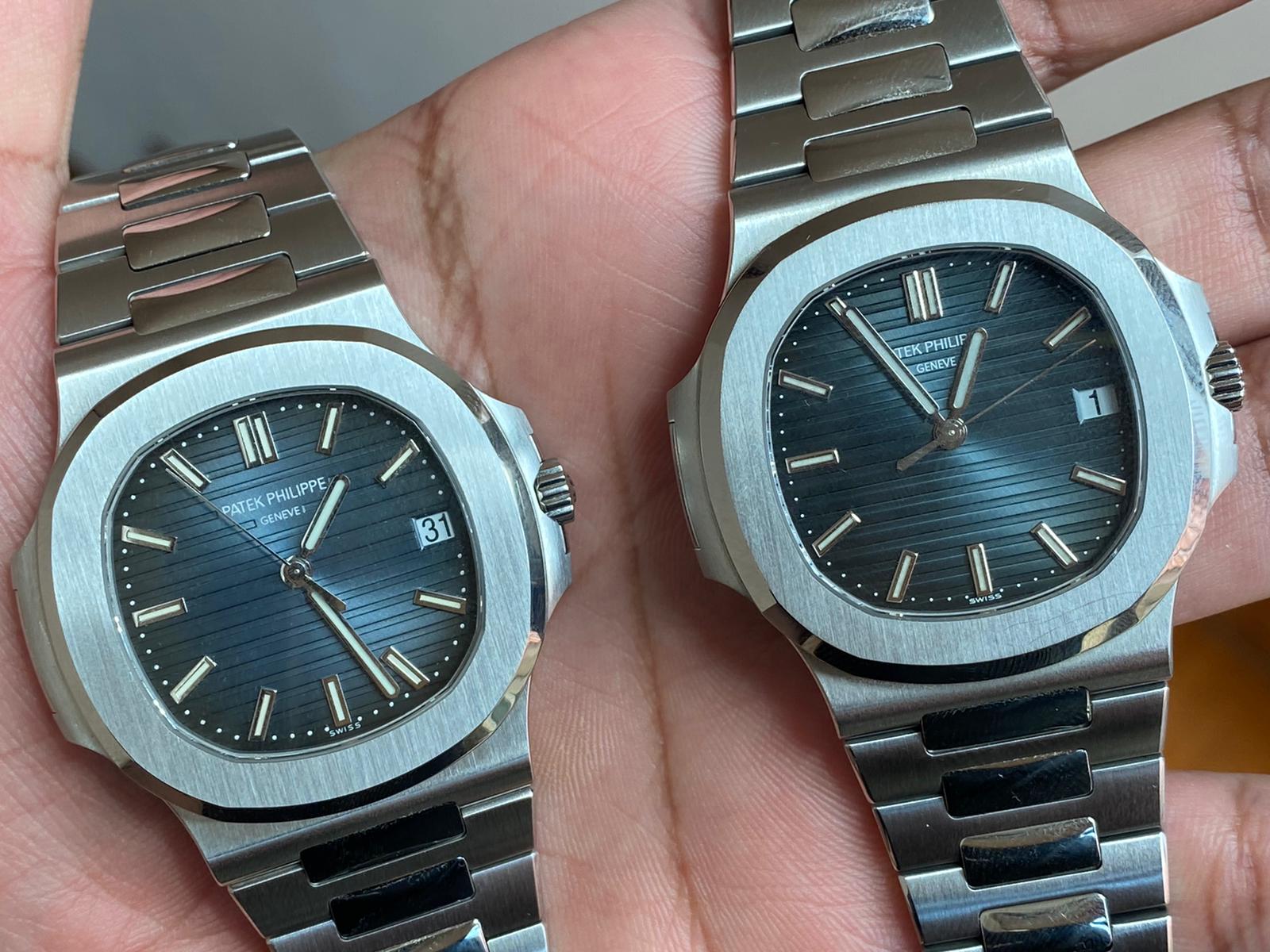 Gau found this a slightly unusual decision given what the man had told him about his collection, but acknowledged the F.P.Journe was a beautiful piece at a similar price point. As they waited for Gau's wife to bring down the second watch's papers, on a whim, the watch dealer picked up the rejected Nautilus.
The Realisation
But something was off. The watch felt slightly heavier than usual and Gau noticed that a couple of hairlines on the bezel were gone. At the same time, the buyer had been wiping each watch with a spectacle-polish gloss before looking at them. Could the gloss have been so good that it could remove those faint scratches as well? Unsure if he was being paranoid, Gau turned the watch to inspect a slightly bigger scratch that he knew lurked on the corner of the bezel. It wasn't there.
"At that point I was like: 'OK, something is wrong here…" Gau says.
The watch dealer unbuckled the clasp of the Nautilus. It was really tight, while he remembered his clasp to be significantly looser. In my head, I started screaming: "This is not your watch!"
"I was in shock. The adrenaline just started pumping. I told myself to keep calm, but my hands were shaking. All these thoughts were running through my mind. I was sure this was not my watch, but I was also afraid of making a mistake. This guy had just bought a watch from me and I didn't want to make a false accusation."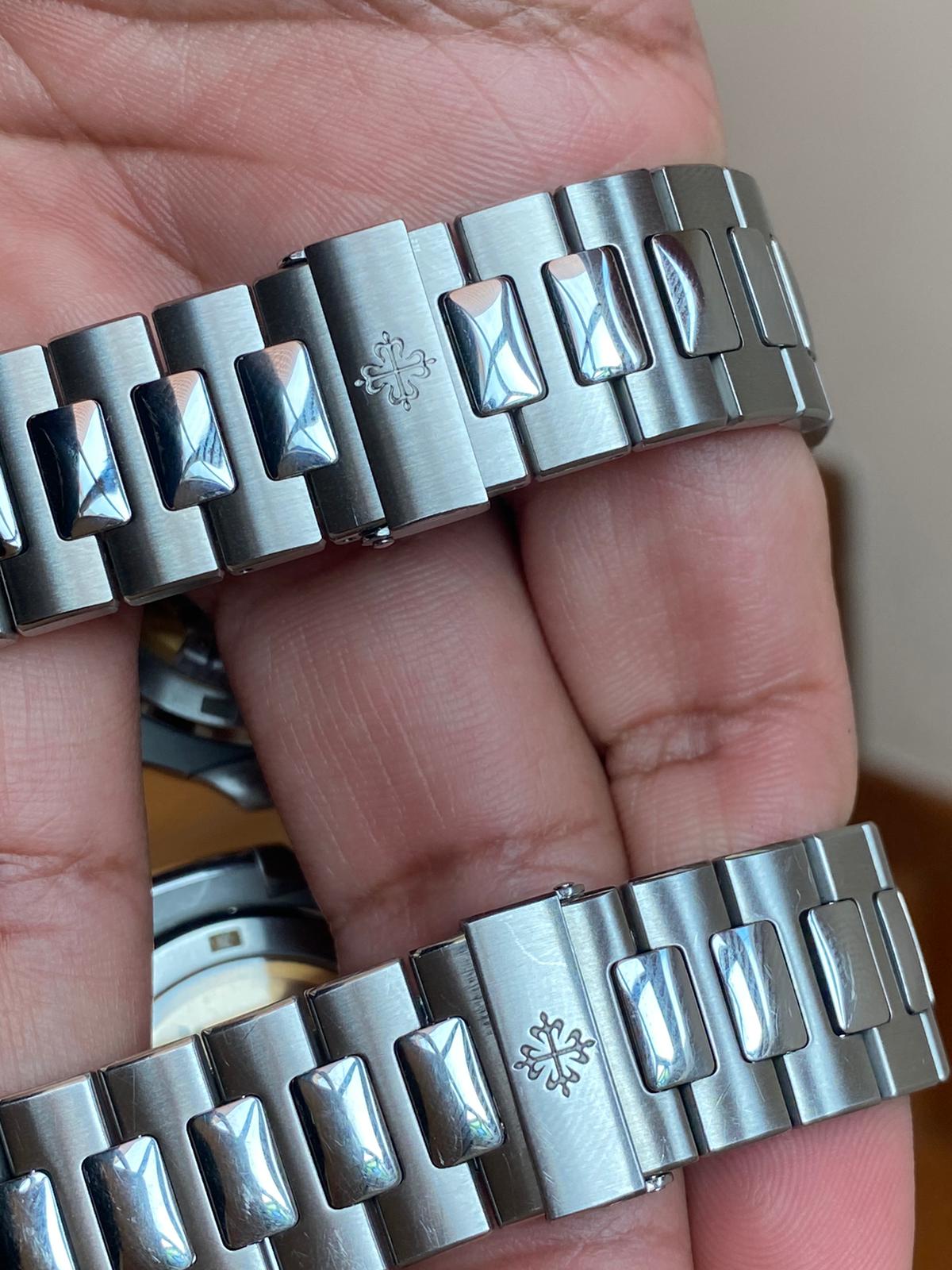 Gau started trying to figure out how to look at the Nautilus' serial number. But his loupe was upstairs and he don't want to leave the man alone with the watches again. He attempted to use the zoom function on his iPhone to take a picture, but the lighting was bad and his hands were still shaking, so the images were hopelessly blurry.
From the shot he did manage to take, the first serial number was correct. Maybe he was being paranoid, after all? Finally, he managed to get a decent picture and compared it to the watch's papers. The serial number was different. The Nautilus in his hand was a fake, albeit a remarkably good one.
The Showdown
Wanting to avoid a scene in front of his parents, who were also in the house, Gau took the buyer down into the basement and confronted him. The man vehemently denied swapping the watches. "You can return my watch," Gau said. "Or I can call the cops and we can figure it out when they get here."
After 30 minutes of back and forth, the buyer confessed and eventually produced the real Nautilus out of his bag where he'd stashed it. Gau was outraged this man had come into his house and tried to swindle him. But he wanted to find out more.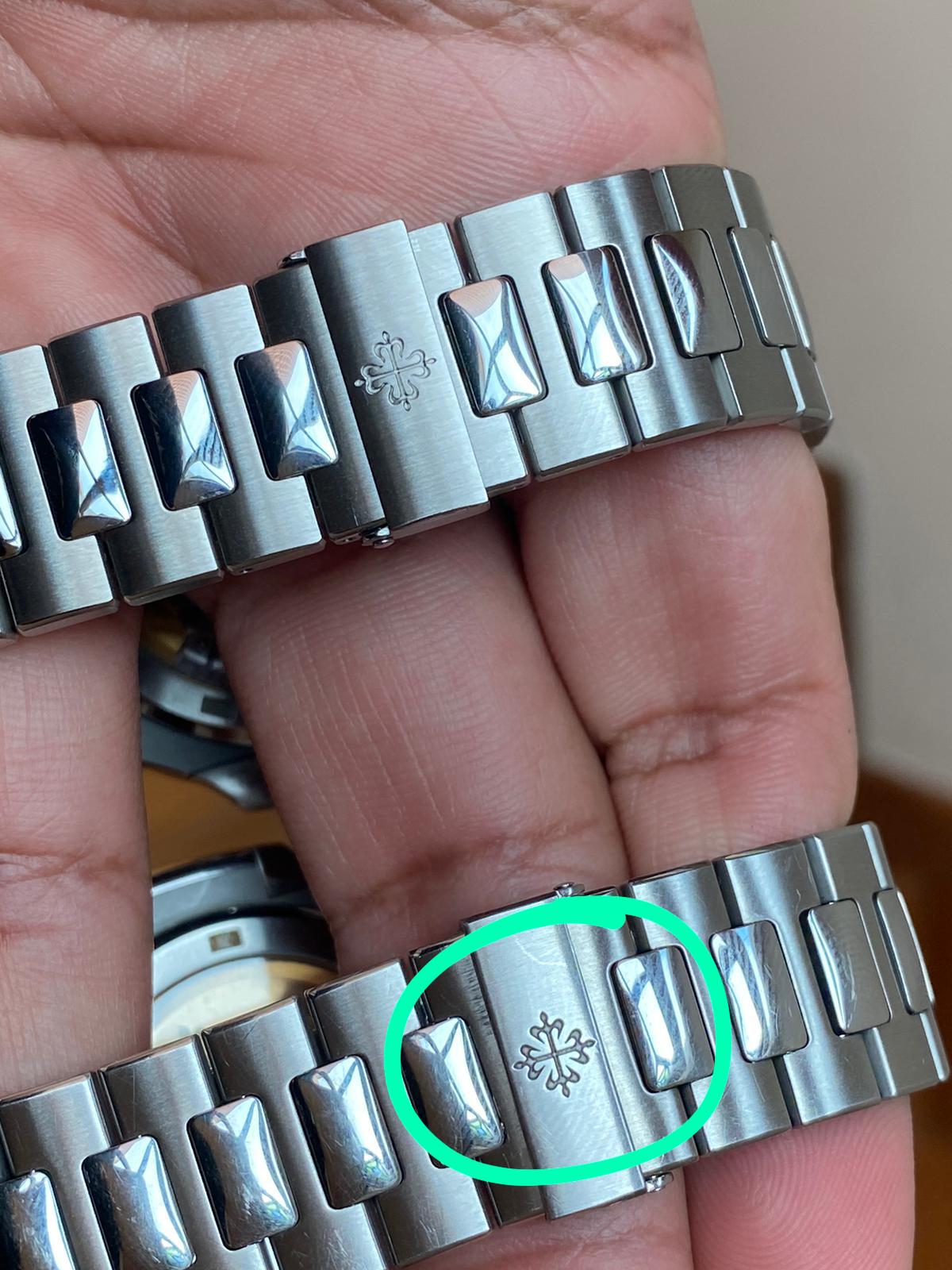 The conman turned out to be a 17-year-old Korean student sent to Singapore by his parents to study. He'd bought the IWC from Gau to establish a basis of trust before trying to switch the Nautilus with a $1000 high-grade replica that he'd ordered specially for the purpose.
To fund the crime, he'd borrowed money from his guardian on the promise that he could flip a watch and make a quick profit. The plan was that he'd take the genuine Nautilus, sell it onto a dealer and then return the money he had borrowed, pocketing a sizable profit for himself.
Despite his understandable fury, in the end, Gau decided not to involve the police.
"If the kid was arrested, he'd be jailed and deported. His life would have been pretty much over," he says. "I was also a kid once and I've also done silly things – although obviously not to this fucking level. I just wanted to make sure that he did not try this on anyone else ever again. But I don't think I could live with ruining a kid's life."
Gau's 5 rules to avoid getting scammed
Prior to the sale, be very, very familiar with your watches and the condition that they are in. Take pictures of any marks or scratches. Also get photographic evidence of the reference, serial numbers, the box and papers. Document everything.
During the sale, before handing the watch over to the buyer, check the serial numbers together with the buyer and reference the serial number for them against the card. Do that before they inspect the watch so that they know that you know what the serial number is. That way they can't mess around with you.
If you're showing multiple watches, know exactly how many there are and display them in a specific pattern that you've memorised so that you can immediately notice if one of the watches has been removed. This enables you to know at a glance whether everything is in order.
Make sure you re-check the serial numbers, cards and tags before putting the watch back in the box. Any time you are showing watches, always put the watch back in the box and seal it yourself. That way you know you are leaving with your watch.
Do reference checks on the buyer on forums before your meet up to (hopefully) avoid scam-artists and time-wasters. Sure, it's not fool-proof but it's another step of due diligence that should help you to know who you're dealing with.