The 10 most popular microbrands on Time+Tide from Dan Henry to Kurono
Thor Svaboe
Our weekly Micro Mondays feature has become a big success since its inception last year. The featured pieces often appeal because of their more accessible approach to watchmaking with a delightful blend of superb value and quirky designs that just wouldn't happen in a listed company with a large design department. Purely on the basis of online traffic, these are the 10 most popular microbrands on Time+Tide from last year – a mix of new offerings and others that are fast evolving from fledgling independents into larger scale productions.
10. Kurono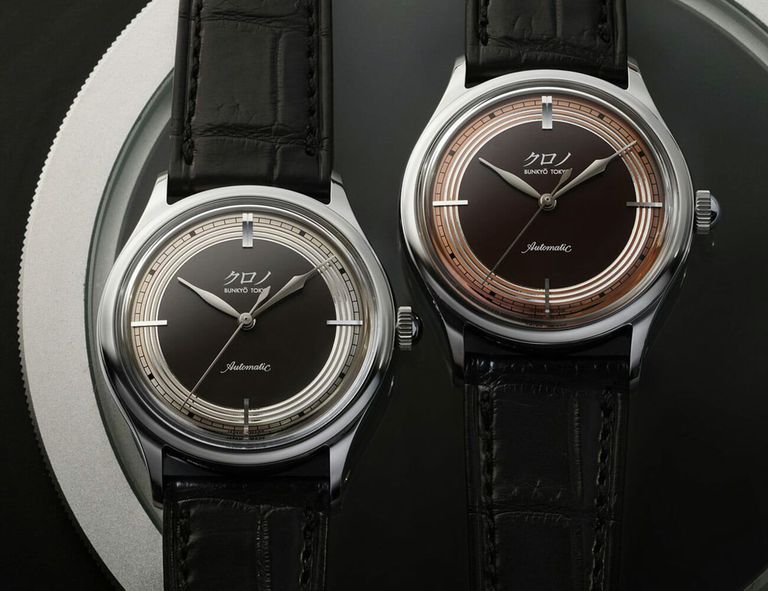 Japanese watchmaking artisan Hajime Asaoka makes stunning bespoke watches. The only problem: the starting price is around $40,000. Kurono is the more accessible side of Asaoka-san's art deco splendour. The production is managed by Precision Watch Tokyo Co. Ltd, while the dial and caseback – signed Bunkyō Tokyo – refers to the special ward in Tokyo where Hajime's design studio is located. As a microbrand Kurono is well-established with two new models launched this year, including a new version of their art deco classic bicompax chronograph. Unfortunately, and as usual, it instantly sold out based on a well-organised tier system for orders. And yes, they are already rising in value on the second-hand market. Given the Kurono Chronograph 1 was nominated for a GPHG category in 2020, this is clearly no ordinary microbrand as proven by the solid popularity of Zach's story here. The watches start at a competitive $2400 AUD depending on the specific model.
9. Albany Watches
Albany's name pays tribute to the Western Australian city where the founder's dad grew up. Following a highly successful Kickstarter launch campaign last year, the brand's AMA Pearl Diver takes a refreshingly quirky inspiration from the ancient tradition of female Japanese pearl divers and offers all the right vintage cues with its fresh take on a '60s skin diver including a beads of rice bracelet and dial with pops of teal accents. Albany still has the much anticipated AMA Pearl Diver open for pre-orders and it poses great value at its $399 USD launch price. You can read our full story here.
8. MAALS Watches
The MAALS design team fuses highly inventive designs with the spirit of heritage car brands. Their Jump Over The Moon watch, for example, takes a Miyota movement and turns it into a jump hour watch, adding retro flourishes straight off a vintage car's dashboard. With their brightly coloured dials and superb detail work, we're excited for the brand's future. Read the full brand story here and nod with approval at the superb value of £350 GBP.
7. Mk II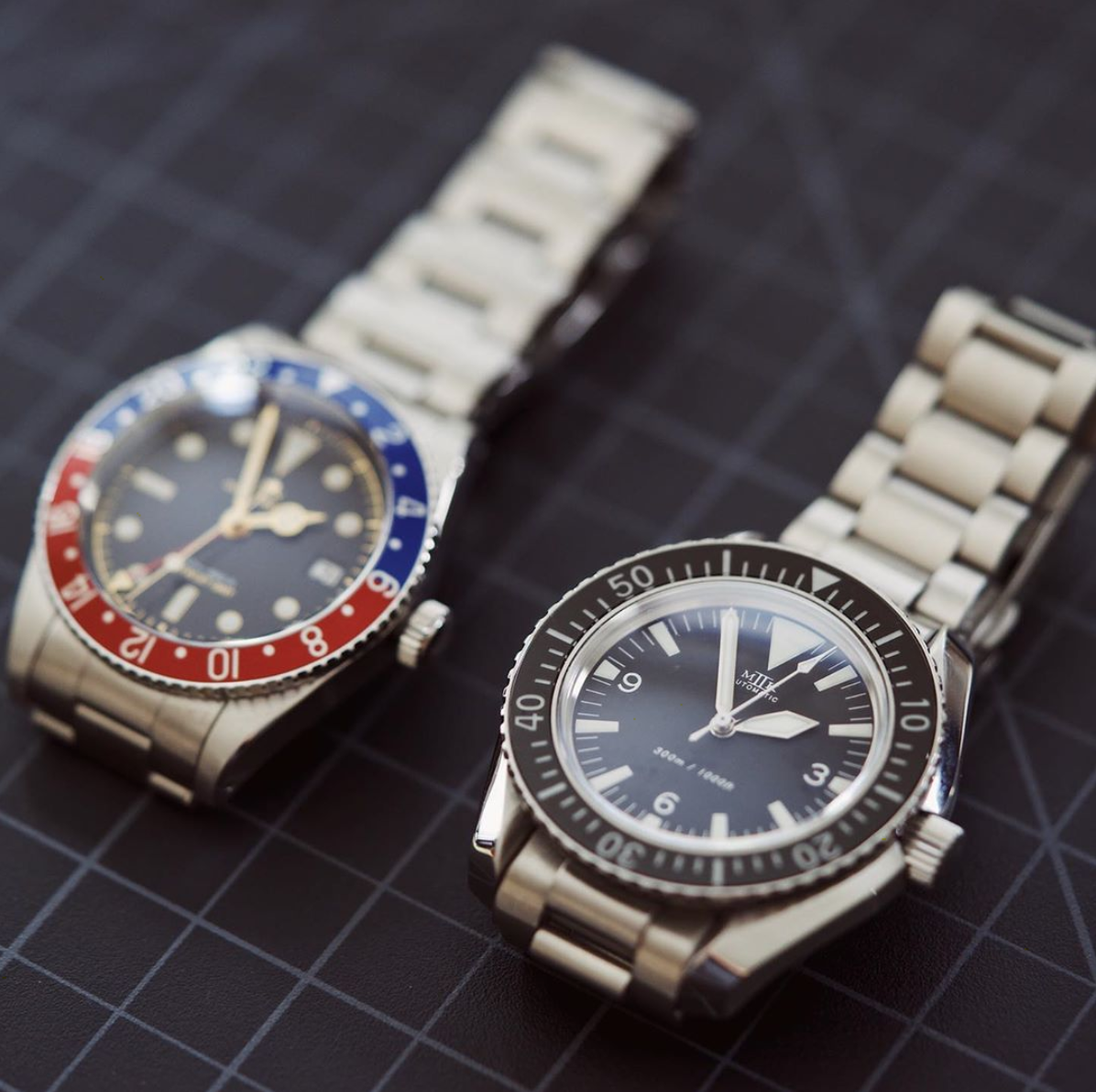 Mk II remix some of your favourite classics in a decidedly more affordable format. Whether it's a fresh take on an Omega Seamaster 300 or a military style Rolex Sub, these are keenly priced, well-made homages that you'll be very happy to wear. Check out our story here, and check out their offerings with both quartz and automatic movements. As Nick points out in his story, there are some damn tough tool watches in what is a comprehensive range. So whether you hanker for military field watch precision or a tough diver's watch, take a look at their growing range.
6. Fullgear
With its brash colour choices, the Fullgear Pioneer offers the template of a classic pilot's watch in a customisable format. Not only can you choose your dial or strap, but you can even pick the colour of the Tritium tubes that'll permanently illuminate your watch for night-time legibility. What keeps surprising us with microbrands is the sheer ingenuity on display and we see a great example of that in this story. Instead of one model with two dials and a bracelet or strap, they spread out a broad range of colours and styles within one debut capsule range. It's superb and customisable value at under $450 AUD.
5. Serica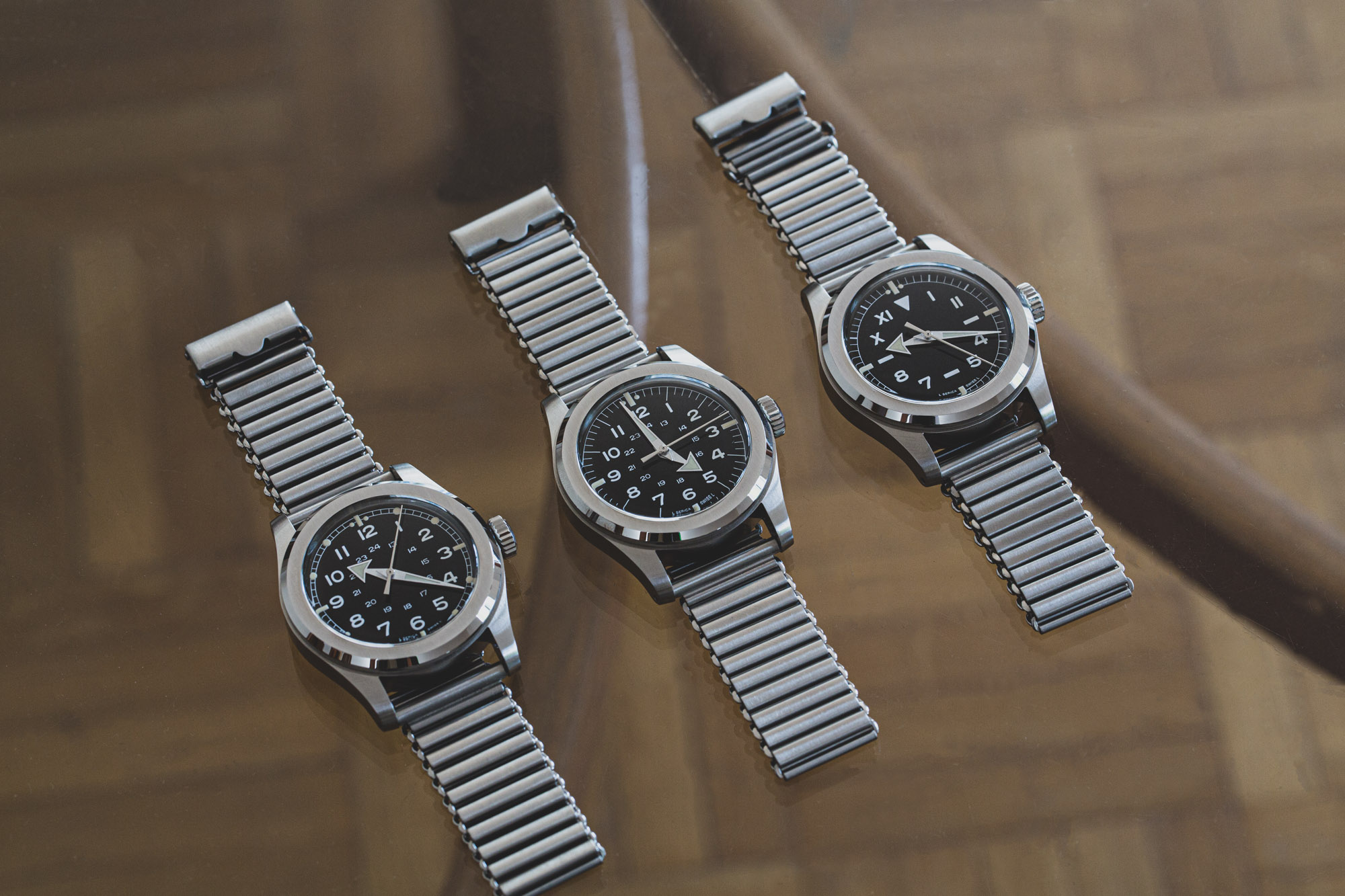 Check out our feature on the French brand here and try not to get charmed by their vintage tool vibe. Not putting your brand name or logo on a watch (besides a 3mm text at the base of the dial unseen by a normal glance) is a ballsy act of self-confidence. But it also reflects Serica's no-nonsense philosophy. Powered by Swiss-made movements, the clean execution of these military-inspired watches speaks for itself. Suffice to say, the new 4512 model on its feather-light vintage Bonklip bracelet is now in the collection of two members of the Time+Tide team. We have a suspicion the French design nous at Serica will lead to yet another exciting release this year, so stay tuned and check out the pure vintage minimalism here – great value indeed at €690.
4. Peren Hintz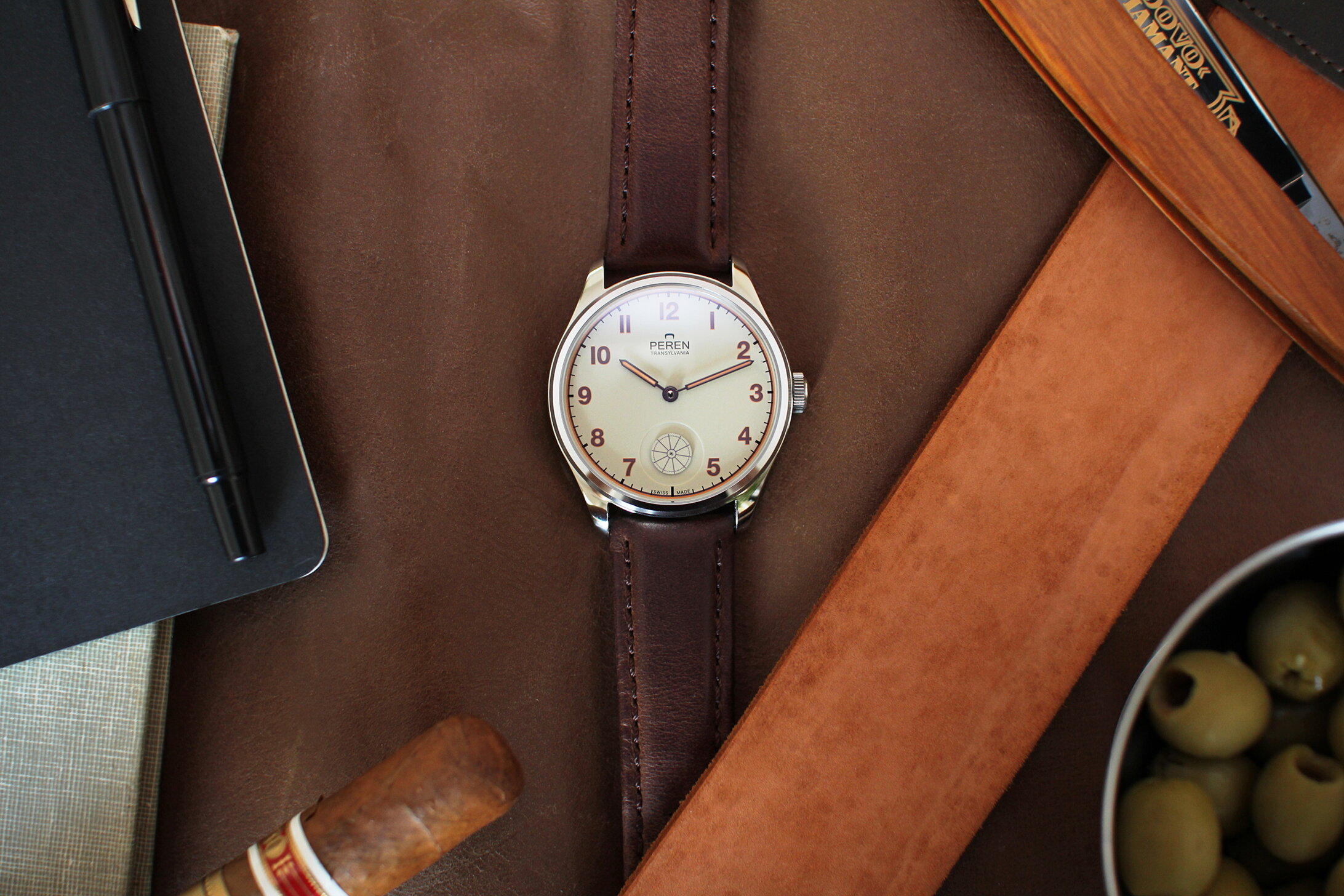 Forget Swiss-made, Peren Hintz wants to prove that the future of watchmaking is Transylvanian. But fresh red numerals on the crisp white dials and other hintz (sorry!) like the befanged logo aside, there is more here than the sum of well-designed parts. The brand offers far more than geographic novelty value. Their Hintz model, for example, is a classic field watch powered by a solid ETA movement and the design is always clean with a clear vintage focus. Our favourite detail is one of the best small seconds sub-registers out there, with a rotating roulette-style disc. Have a read of our Micro Mondays story here, covering your neck perhaps. Priced from CHF 596, from Peren Hintz.
3. Boldr Supply Co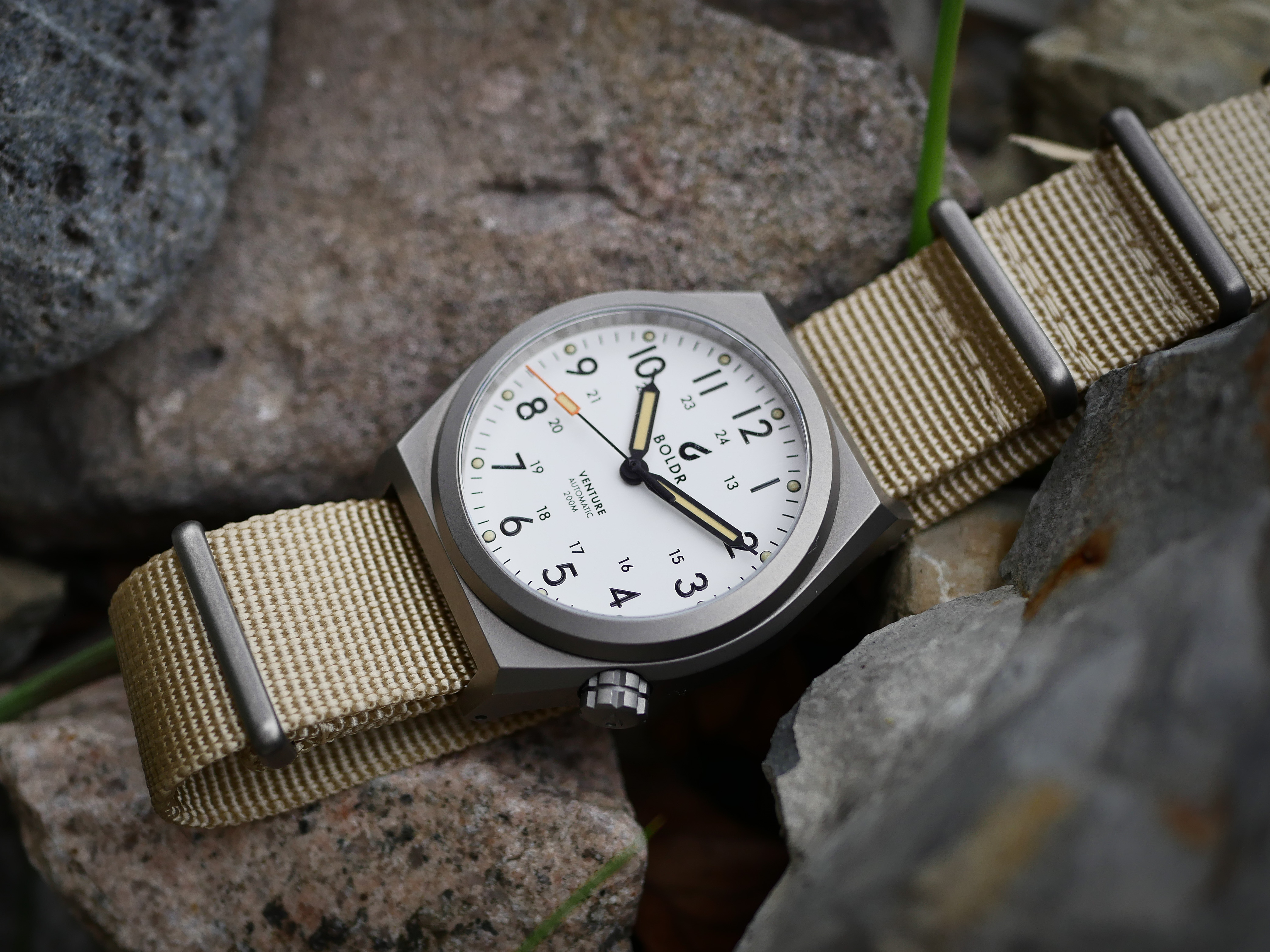 The bronze medal on our Top 10 goes to strong newcomers Boldr Supply Co. They have somehow managed to make a handsome field watch complete with a titanium case, automatic movement and a diver's spec 200m depth rating, for the bafflingly low price of less than $300 USD. When you consider the sapphire crystal and decent NATO strap this could be the steal of the year. Our story here topped 30,000 views before Christmas, and judging by the release this year of a new diver here and limited editions of the Venture like this one, we're in for an exciting year from the Singapore brand. The titanium Venture with its great choice of colours and straps is a sure-fire bargain hit at $299 USD.
2. William Wood
The fight for the top of the hit-list was a fierce one in 2020, only lost by a few hundred readers. William Wood has already started solidifying their position this year with two new releases already, including the Valiant Bronze, and the sharp chronograph debut of the Triumph collection. Inspired by the founder's grandfather who served in the British Fire Service, William Wood makes watches dedicated to firefighters. The 'Red Watch' for example, features a strap made from a recycled fire hose and a crown melted down from an antique fireman's helmet. And yes, you can still smell the smoke on the strap… Jokes aside, this is a strong, classic-cased tool watch with scintillating red details (did I say fiery?) with prices starting at $995 AUD.
1.  Dan Henry 1937
The No.1 hit of last year was the story on this pitch-perfect vintage chronograph series. Dan Henry is a man on a valuable mission: to bring the aesthetics of some of the most iconic vintage timepieces to a wider audience. Given the brand's fans include Eric Wind – one of the world's leading vintage experts – it's fair to say Dan Henry is doing a formidable job. The trusted engine is the Seiko VK64 mecha/quartz, a fairly bulletproof movement with the "mecha" signifying a mechanical actuation and feel of the chronograph, for that vintage vibe. The price point is also extremely tempting at just $270 USD.
Why do we love microbrands?
Sorry, I feel a speech coming on. The reason that I'm T+T's Independents Editor is because of my passion for all the independents and microbrands out there. I'm constantly wowed by these plucky brands' entrepreneurial spirit. It's not easy nailing your funding goals and making a splash with a watch, an object which, for me, still represents the essence of micro-craftsmanship. Check out the site every Monday as I cast my horological net far and wide to bring you the most exciting microbrands on Planet Watch.