Taking flight with the Breguet Type XX, XXI and XXII
James Robinson
Initially created for the French Ministry of Defence for the French Air Force, the Breguet Type XX, XXI and XXII are timekeeping devices steeped in the history of aviation-specific wristwatches.
First released in 1954, the Type XX was the first aviation watch ever created by the storied Swiss watchmaker, who specifically produced the timepiece at the behest of the aforementioned French Ministry of Defence, who had originally approached Breguet to commission 500 examples of a flight-ready wristwatch with a flyback chronograph complication.
The rest, as the old adage goes, is history, and now Breguet makes a great many iterations of the fabled aeronautical watch, and we thought we'd take a look at three of our favourite models.
Breguet Type XX 3800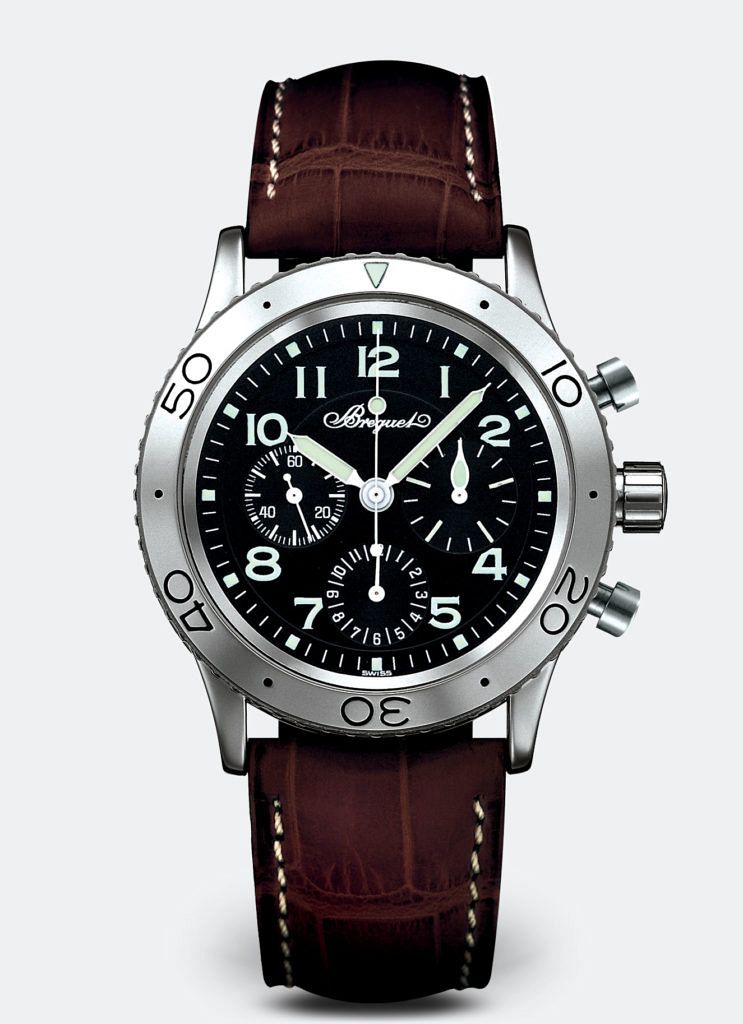 The Breguet Type XX 3800 is a faithful reinterpretation of the original Type XX, and is personally my favourite timepiece from Breguet's sizeable aviation collection. Why is it my favourite, you may ask? Well, for a start, it wears a lot smaller than most flight-ready wristwatches you'll find on the market, with the familiar stainless steel case measuring in at a reasonable 39mm and 14.4mm thick. It also presents a nicely vintage aesthetic, without being a pastiche. The dial, for example, has a certain antiquated charm, with the numerals in particular retaining stylistic cues from the original Type XX. Inside the nicely judged case of the Type XX 3800 you'll also find a deeply impressive movement – Breguet's in-house Calibre 582, a self-winding movement, which offers up 48 hours of power reserve, signature flyback chronograph complication and an operating frequency of 28,800 vph (4Hz). $12,800 AUD 
Breguet Type XXI 3817ST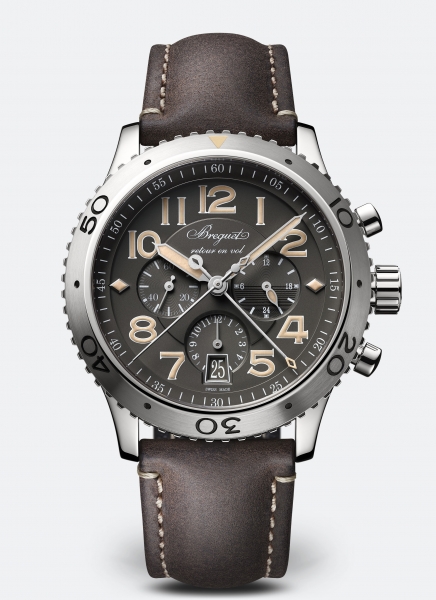 We're already quite familiar with this particular example of Breguet's fabled aviation watch. In fact, we were fortunate enough to go hands-on with this timepiece a few years ago. Not a lot has changed since then, it's still a great timepiece that offers quite a lot. Firstly, those looking for a more traditionally sized aeronautical-themed timepiece can rejoice, because the stainless steel case, which retains largely the same overall look as its smaller sibling, measures in at a pronounced 42mm and 15.2mm thick. What's more, the Type XXI 3817ST utilises a truly exciting movement, the in-house Calibre 584Q/2, which benefits from six different positions of adjustment, a flyback chronograph complication, 48 hours of power reserve, silicon balance-spring, inverted in-line Swiss lever escapement with silicon pallets and an operating frequency of 28,800 vph (4Hz). $18,700 AUD 
Breguet Type XXII 3880ST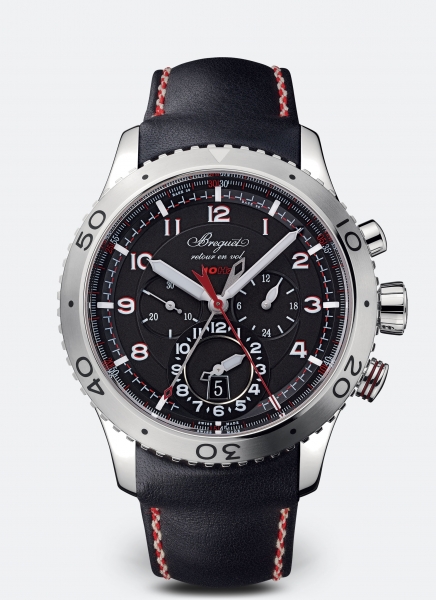 Last but by no means least. The Breguet Type XXII 3880ST is the proverbial "Big Dog" of the Swiss marque's range of aviation wristwatches. Measuring in at a comparatively large 44mm and 18.05mm thick, the stainless steel case has a distinctly "large and in charge" vibe about it on the wrist and, for some, it's the most appropriately proportioned timepiece in this list, given the context. Complementing the sizeable case, the dial of the Type XXII 3880ST has a distinctively masculine look, mostly due to the employment of a deep black dial with flashes of white and red. And, not to be outdone by its smaller brethren, the Type XXII ups the horological ante a fair bit, thanks to the use of Breguet's in-house Calibre 589 F, which has got more than a few tricks up its sleeve, such as second time zone complication, high-frequency (10Hz) escapement and 40 hours of power reserve. $27,100 AUD