3 reasons why the TAG Heuer Monaco V4 Platinum is still amazing
James Robinson
Much as it pains me to admit it, these days, haute horology is usually reserved for the rarified and uber-expensive micro-brands of the Swiss watchmaking world.
It's not that the heavyweights of the industry have completely given up on the idea of innovation – far from it – but it does seem as though there's been a shift, that priorities have changed.
A timepiece's movement was once the perennial final frontier for the majority of the watchmaking industry. In fact, throughout the 18th, 19th and 20th centuries there were countless new and innovative movements being spawned on a regular basis.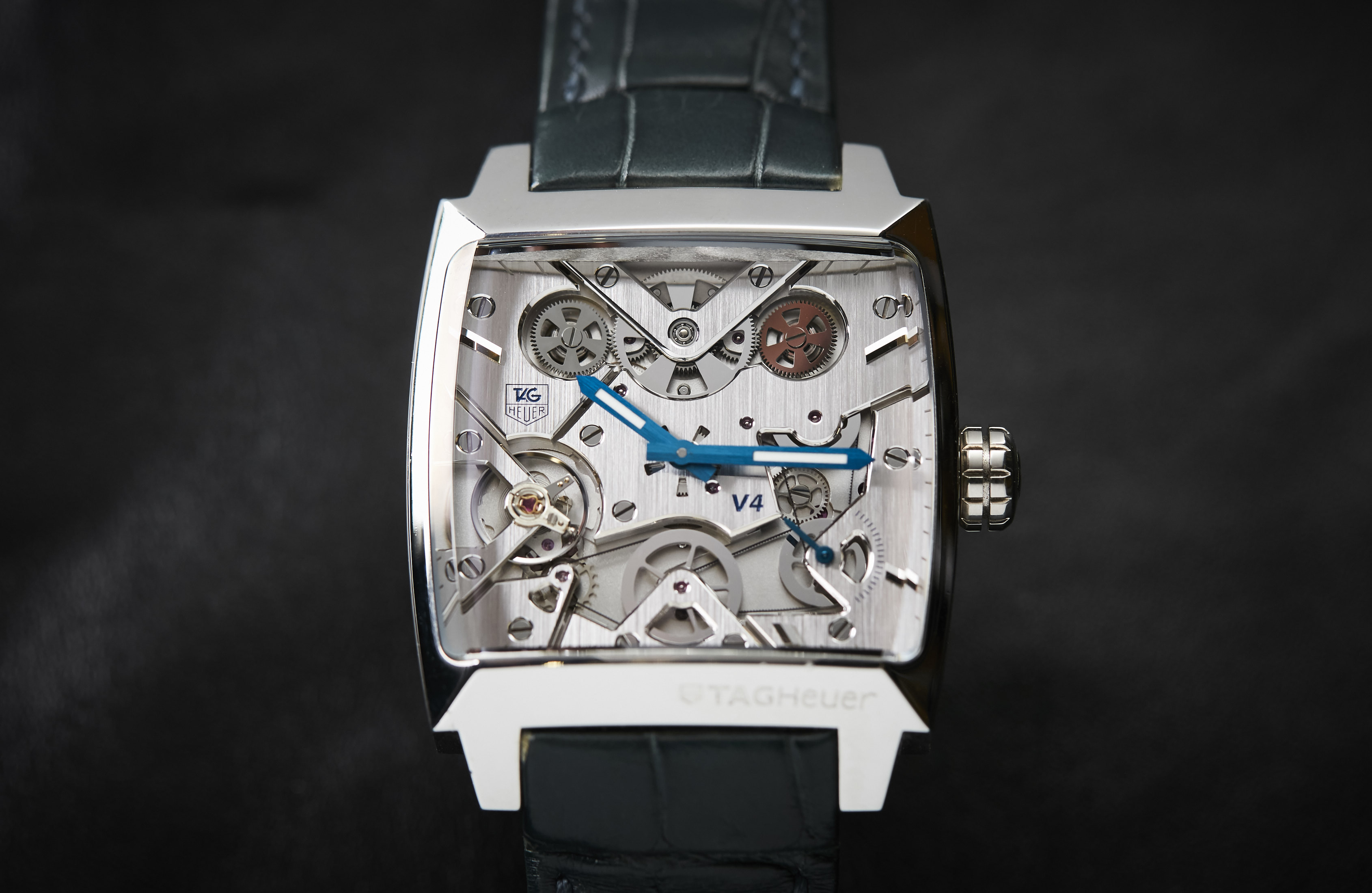 However, now it feels as though most of the mainstays are largely content with the fairly antiquated fundamentals of movements, and are instead focusing on perfecting them, rather than creating completely new concepts – evolution over revolution.
That's why the TAG Heuer Monaco V4 was such a shock to the industry's collective system when it was first unveiled in 2004.
The Swiss marque again stunned everyone when in 2009 they unveiled the limited edition Monaco V4 in Platinum.
And here are three reasons why it still conjures astonishment and awe in the horological fraternity:
The Calibre V movement
Designed to mimic an automobile's combustion engine, the Calibre V movement took no less than 14,200 days of collective research and development … or, put another way, a combined total of 38 years! And it was co-developed by watchmaking doyens Jean-François Ruchonnet and none other than Philippe Dufour. Powered by a rectangle-shaped ingot that slides vertically up and down the case and sends its power via micro-thin belts to four barrels that surround the ingot in a "V" shape – hence the name. It's a truly inimitable movement, and one that TAG should be resoundingly proud of.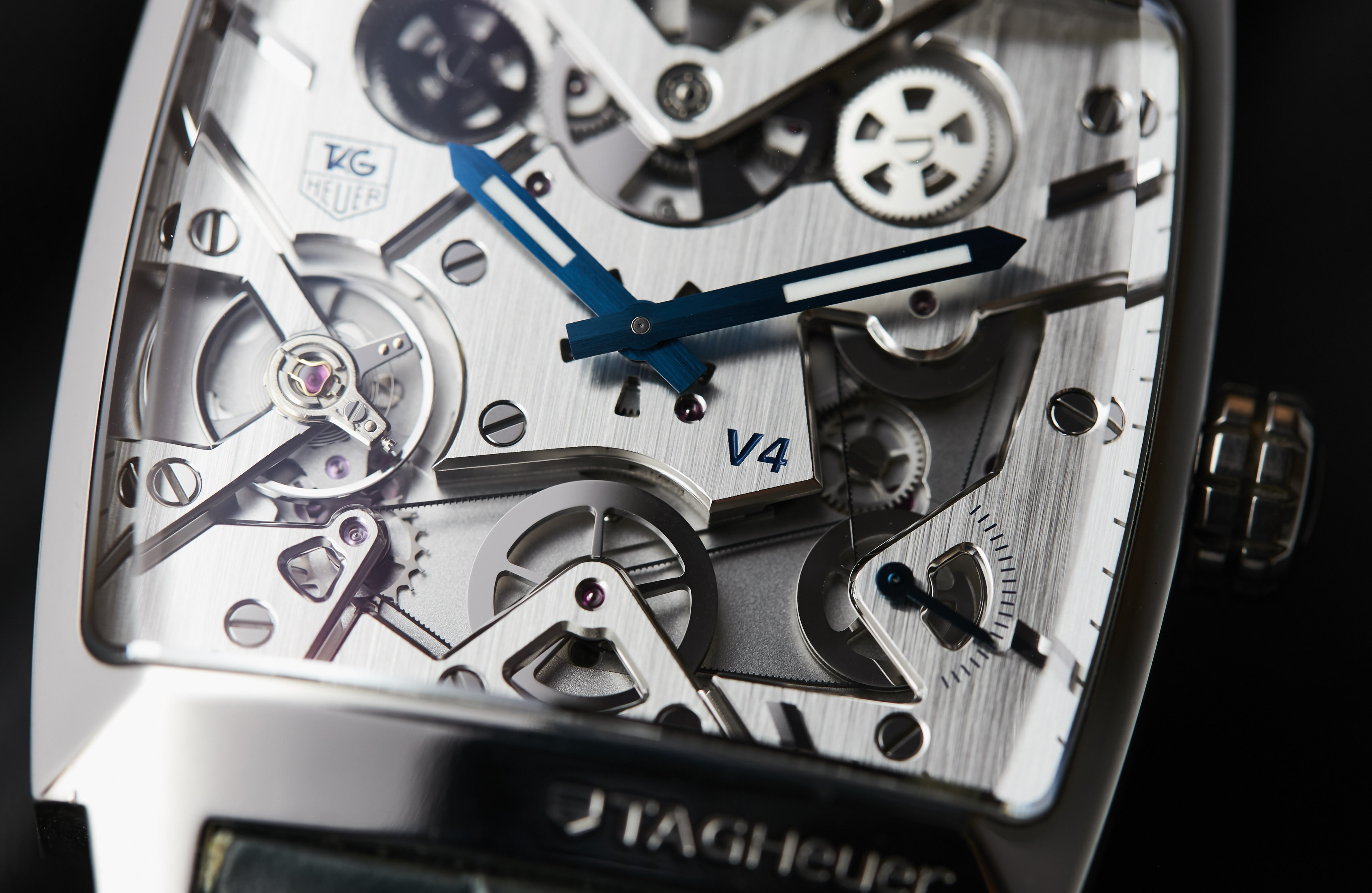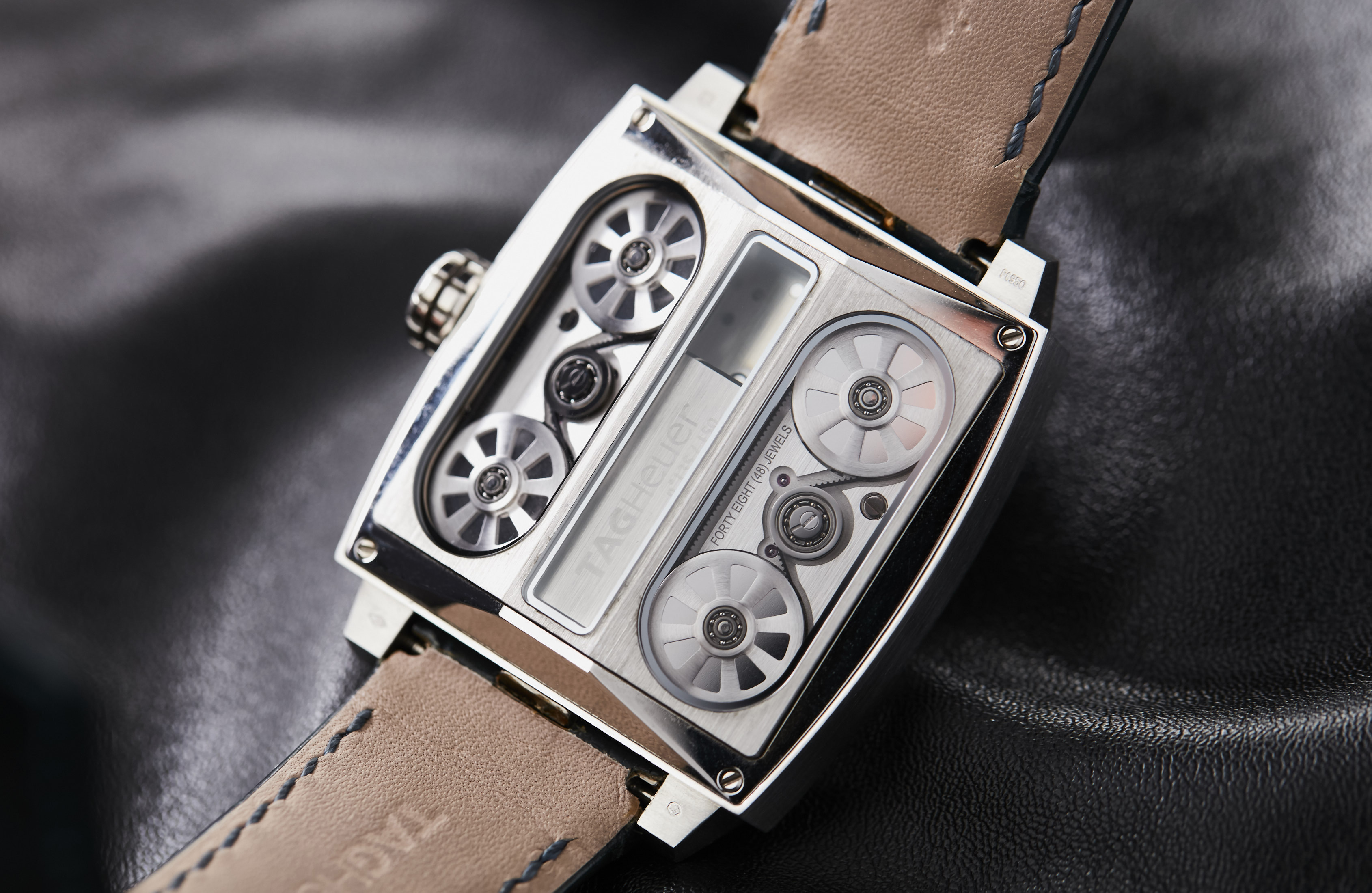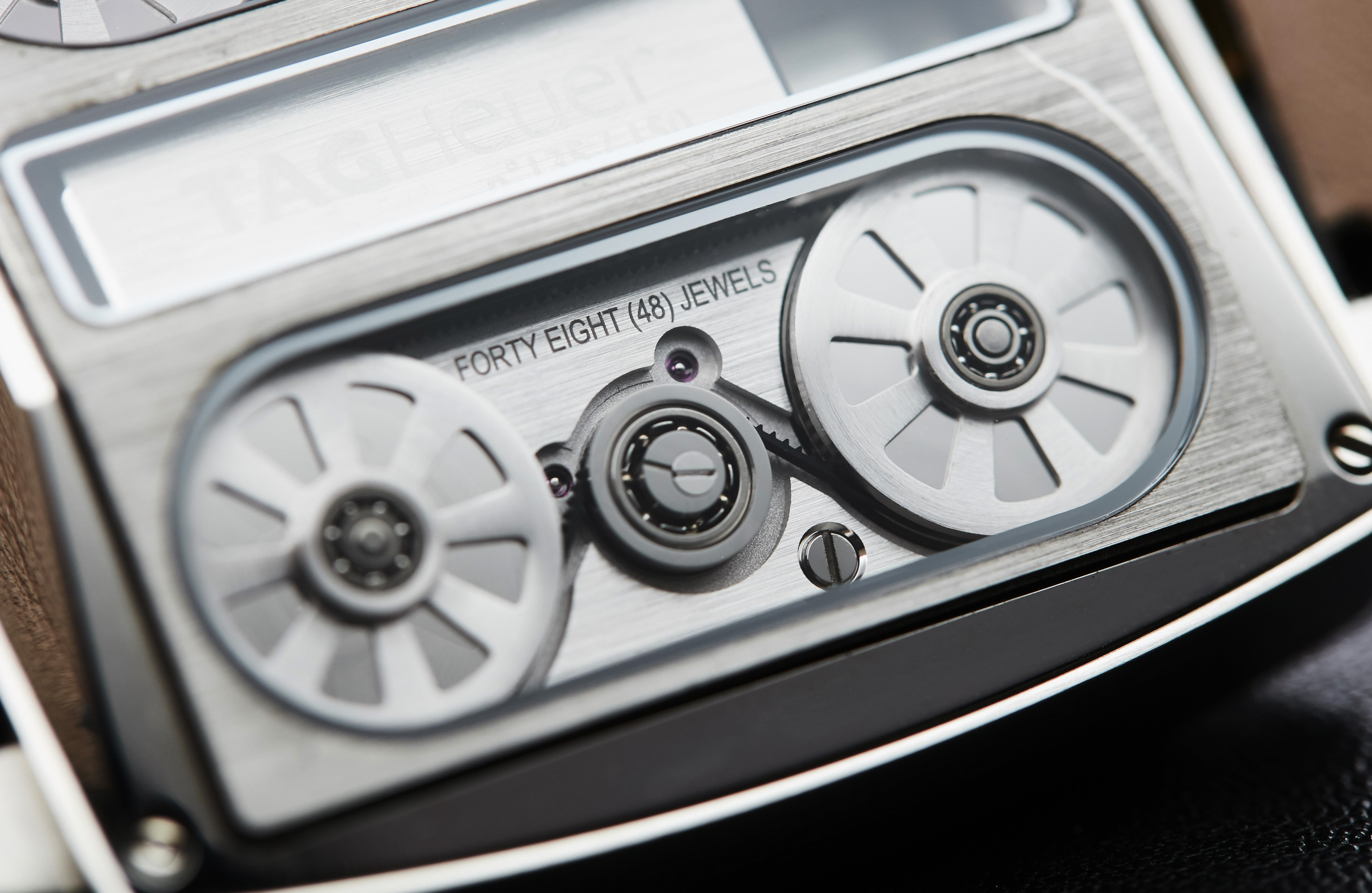 It's rare
Limited to just 150 pieces worldwide, the solid 950 platinum V4 is an exceedingly rare timepiece. And what's even more interesting is that the first ever example of the timepiece was sold at the famed charity auction, Only Watch, back in 2009, where it achieved a price of 55,000 euros.
It is not cheap
… Not by a long shot. When it was unveiled, it commanded a retail price of 100,000 CHF, and even now, a quick peruse of everyone's favourite global watch marketplace, Chrono24, shows that the V4 still hits heavily at the back pocket, with prices ranging from $70,000 to $100,000 AUD.