One of the things I really like about this whole watch thing is that I can still be surprised. And when I spotted this post from the truly excellent Calibre 11, one of the leading resources for all things TAG Heuer and Heuer.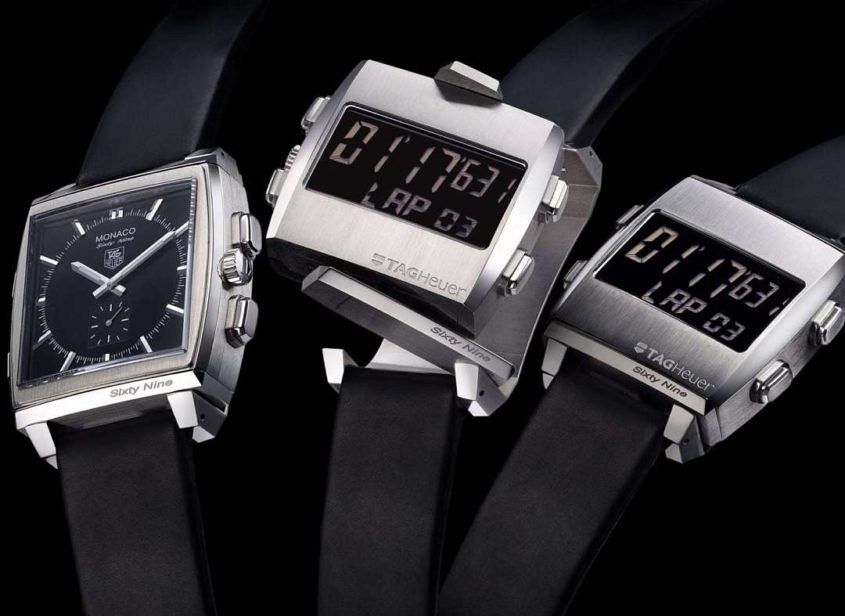 Now, I'm not claiming that I'm all over the Monaco — after all, the model turns 50 this year, and there's been quite a bit of variation. But I did not expect to see a digital Monaco. Except then I did. This watch, with the very Swiss name of the Monaco Sixty Nine (in reference to the 1969 debut of the original Monaco), isn't just a digital watch – it's reversible. One side boasts a conventional manual wind, the other a digital module. It's an ingenious concept, and well executed. Well played TAG Heuer.
Read the full, excellent and extensive story on Calibre 11.