It was only three months ago that the latest TAG Heuer Connected watch was launched, the third generation of the luxury Swiss smartwatch that first hit the market in 2015, the same year as the first generation of the Apple Watch. One (eventful) quarter later and we see the launch of the brand new TAG Heuer Connected Golf Edition, a watch that offers the same generation-on-generation improvements as the latest TAG Heuer Connected, as well as being packed with golfing-specific features.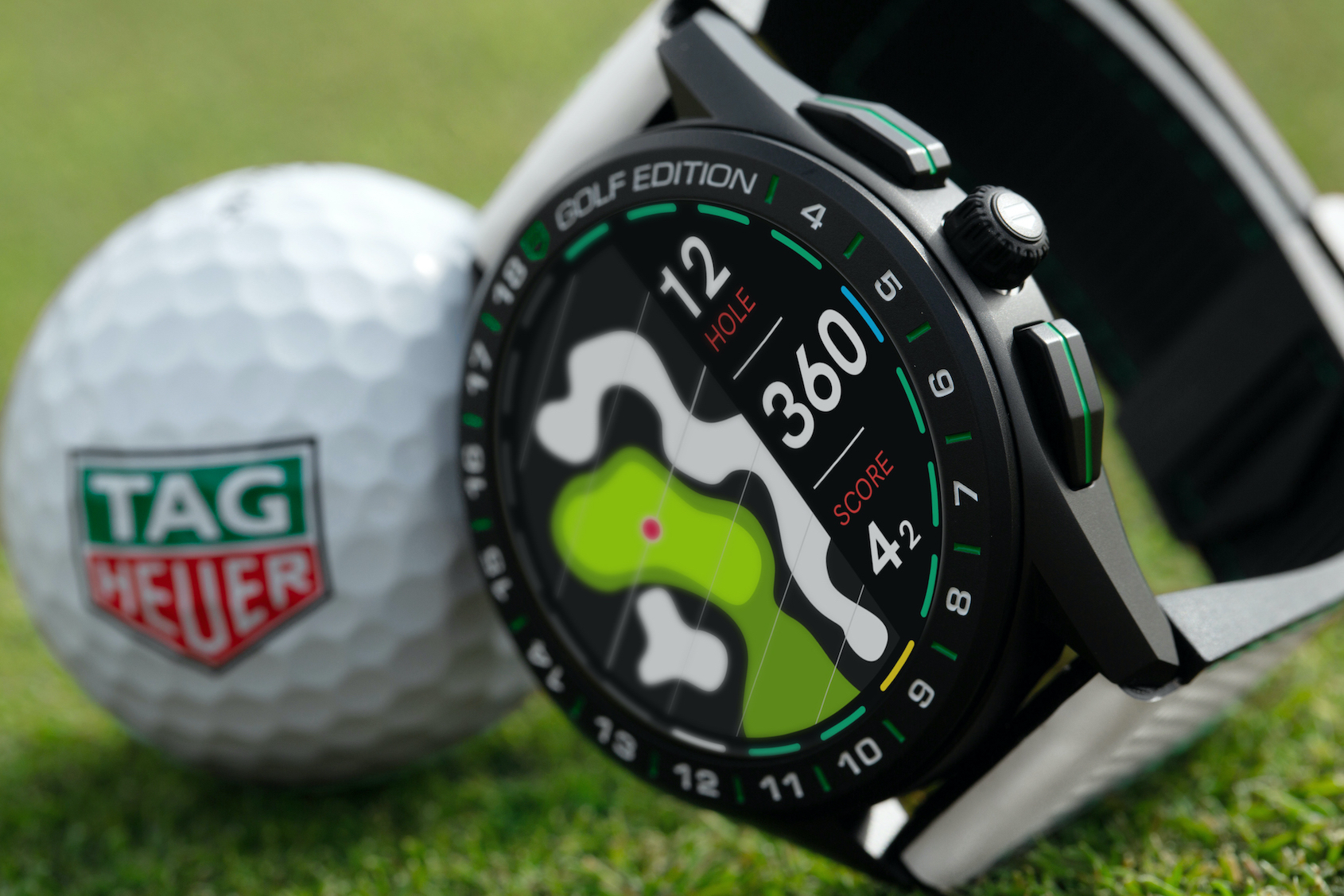 If you aren't across the updates found in the latest TAG Heuer Connected watch, you should check out this video where our own Andrew McUtchen spends a week with it on his wrist (including a brief athleisure cameo from myself). In a short summary, the latest generation of smartwatch from TAG Heuer offered the best of Silicon Valley with significant improvements to the operating system and battery life, as well as the best of Swiss watchmaking, with a case that better sits on the wrist, and bracelet and strap options that have serious build quality.
It turns out you can have your cake and eat it too, in a move that surprised some who are used to seeing the Swiss watch industry as slow to react to threatening technological innovation (see the Quartz Crisis), and showed that TAG Heuer (and the LVMH watchmaking department as a whole) are doubling down in the luxury smartwatch space.
The new TAG Heuer Connected Golf Edition takes from the same playbook, with its 45mm black titanium case offering a sleek presence on the wrist. The brand also released a golf-specific smartwatch last year, however this latest version has a range of improvements built by a team led by incoming TAG Heuer CEO Frédéric Arnault. Those who follow him on Instagram may have noticed him playing a lot of golf recently, road-testing the then unreleased new watch. The improvements to this watch are around updated 3D mapping of 40,000 golf courses around the world, hazards, distances and keeping track of your shots and overall scorecard.
The TAG Heuer Connected Golf Edition arrives on a textured white rubber strap that features a similar pattern to the dimples on a golf ball, as well as 18 lacquered markings around the bezel to represent the holes of a golf course. In addition to the golf ball themed strap, the watch is also available on the same range of coloured rubber straps and steel bracelet as the regular TAG Heuer Connected watch.
TAG Heuer Connected Golf Edition pricing and availability:
The TAG Heuer Connected Golf Edition is AUD$3700 and is available at TAG Heuer boutiques and the online store.
More to follow.