Real watch lovers of Sydney turn out for second launch of DOXA in Australia
Andrew McUtchen
If I could offer one piece of advice for anyone who is ever asked to speak at a watch event, it is this: know your stuff. At the second launch of Doxa watches in Australia in a week, this time in Sydney at the home of Oscar Hunt tailors in York Street, I spoke about 1967. It was the year Doxa released the SUB 300 to the public, a watch that brought superior submarine attributes to everyday divers. It was lucky I had my facts straight.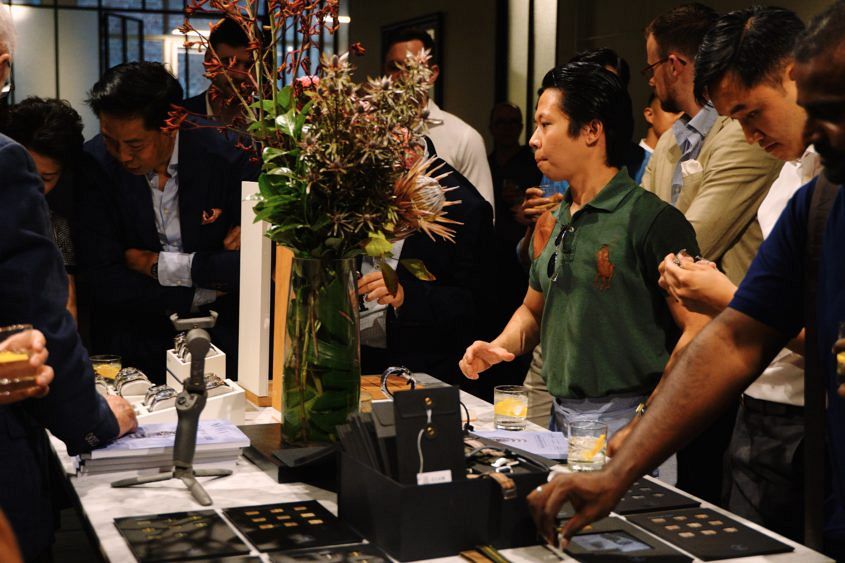 The ice had barely clinked my glass in a final cheers before getting back to the watches after the proceedings before I was approached by a Sydney guest. He presented me with a magazine called Triton, which incorporated another publication, Diver International. The date of the magazine was 1967. The cover featured an incredibly overwrought looking pair of scuba tanks with 'Diving on liquid air' the headline.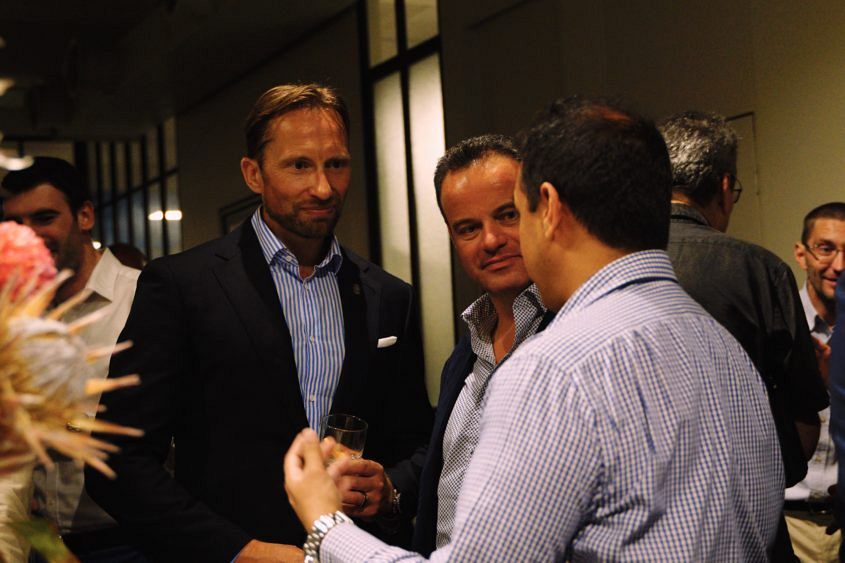 The first double-page advertisement was for the Doxa SUB 300. The ad, written beautifully like all advertising from the '60s, listed the "27 incontestable advantages" of the SUB 300. It also promised that all models would be delivered in a "…luxury box which you can later use as a case for cigarettes or jewellery". So very Dirk Pitt, that line!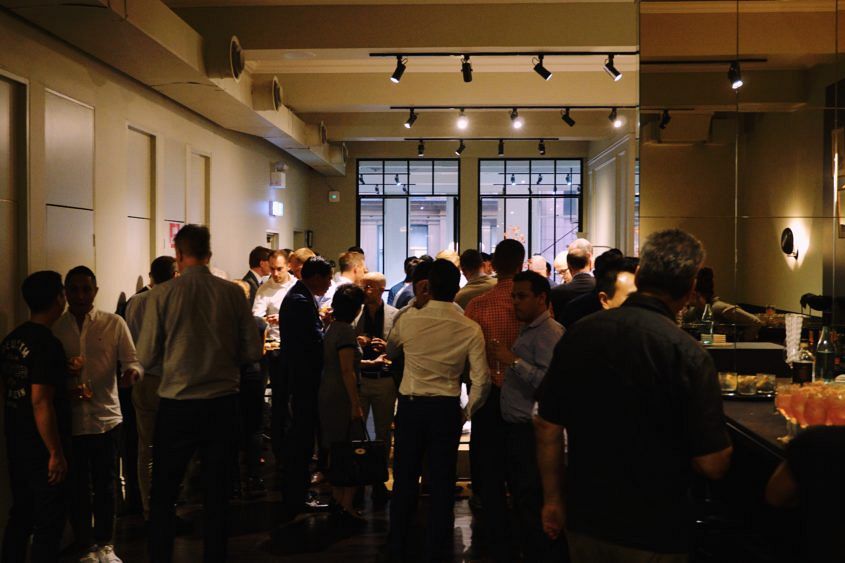 In this interaction, I was reminded not only of my first point about public speaking in the watch world, but also of the quality and the breadth of Australian watch collectors and enthusiasts the country over. Here we were in Sydney, at the first ever fully owned Time+Tide event, meeting with the crème de la crème of the collecting community whose breadth of brand awareness and depth of knowledge could challenge the up to 1.5km depth ratings of the watches on show. Other guests included Peter Tinslay, Tony Choy and Bani McSpedden.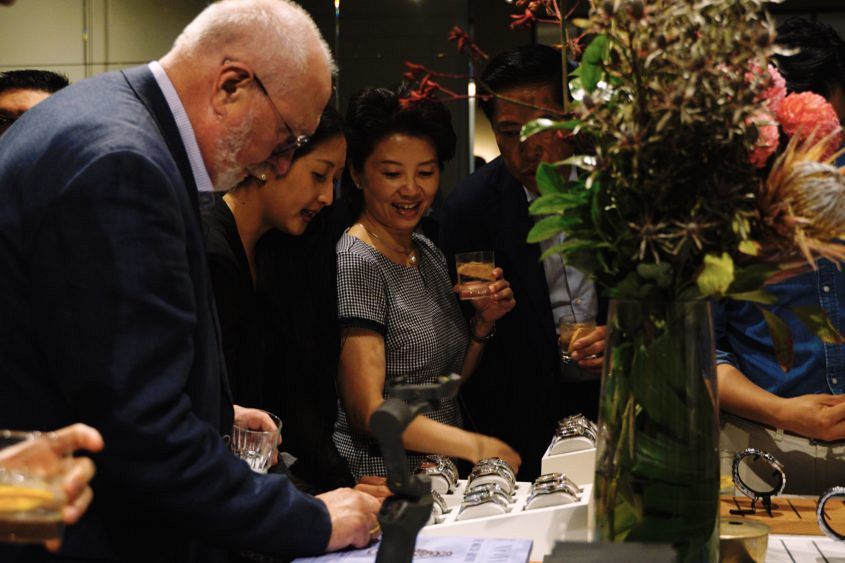 These guests were also treated to a compelling speech by Erika op den Kelder, of Erika's Originals, who told the story of her business. How it started with a brief from her husband. How it led to cutting apart the webbing of a parachute and, shortly after, the incorporation of metal hardware. And then ended up being a very successful enterprise, which now relies on machinery more commonly used for manufacturing synthetic arteries!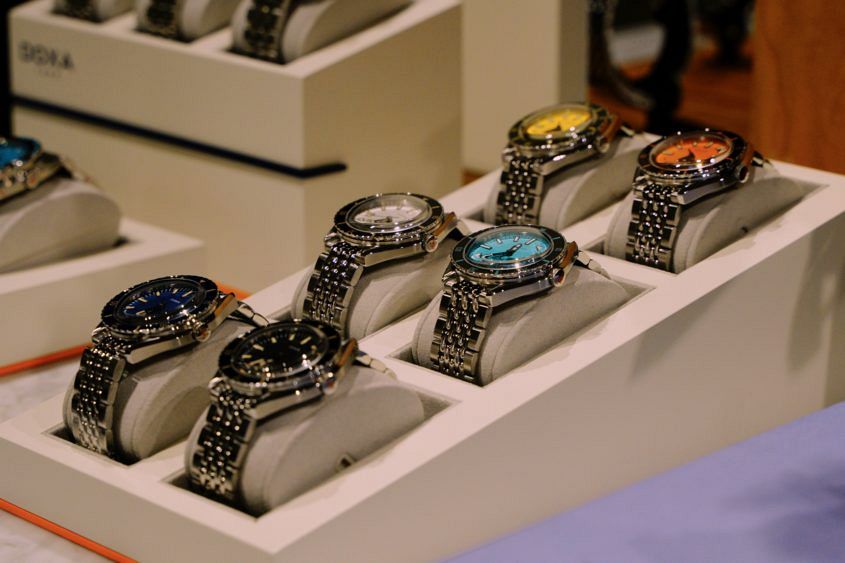 Refreshments once again were provided by the talented team at Four Pillars Gin (until the bar was literally drunk dry some hours later!) and photography was by Brandon Wong. Thank you to all who attended and helped to make it such a memorable evening.
[su_custom_gallery source="media: 57378,57379,57380,57381,57382,57383,57389,57388,57387,57386,57385,57384,57395,57394,57393,57392,57391,57390,57399,57398,57397,57396″ limit="100″ link="lightbox" target="blank" width="160″ height="210″ title="never"]