The Swatch Sistem51 collection centres its value proposition around two things the rest of the Swiss watch industry finds very much at odds — technical innovation and affordability. With the new Swatch Sistem51 Petite Seconde, we get both of those things in a classically dressed-up package, with the centre seconds of previous models moved to a sub-dial at six.
After gaining global recognition as the Swiss answer to the quartz era, Swatch were limited by their own success for a period, as they only produced quartz-powered watches that were incredibly varied in style and relatively disposable in nature. This changed at Baselworld in 2013 when Swatch announced their Sistem51 technology, which made claims at being the first-ever mechanical watch that was totally machine made. The mechanical movement housed only 51 parts in total, boasted 90 hours of power reserve, and was built entirely in Switzerland by a series of machines along a conveyor belt.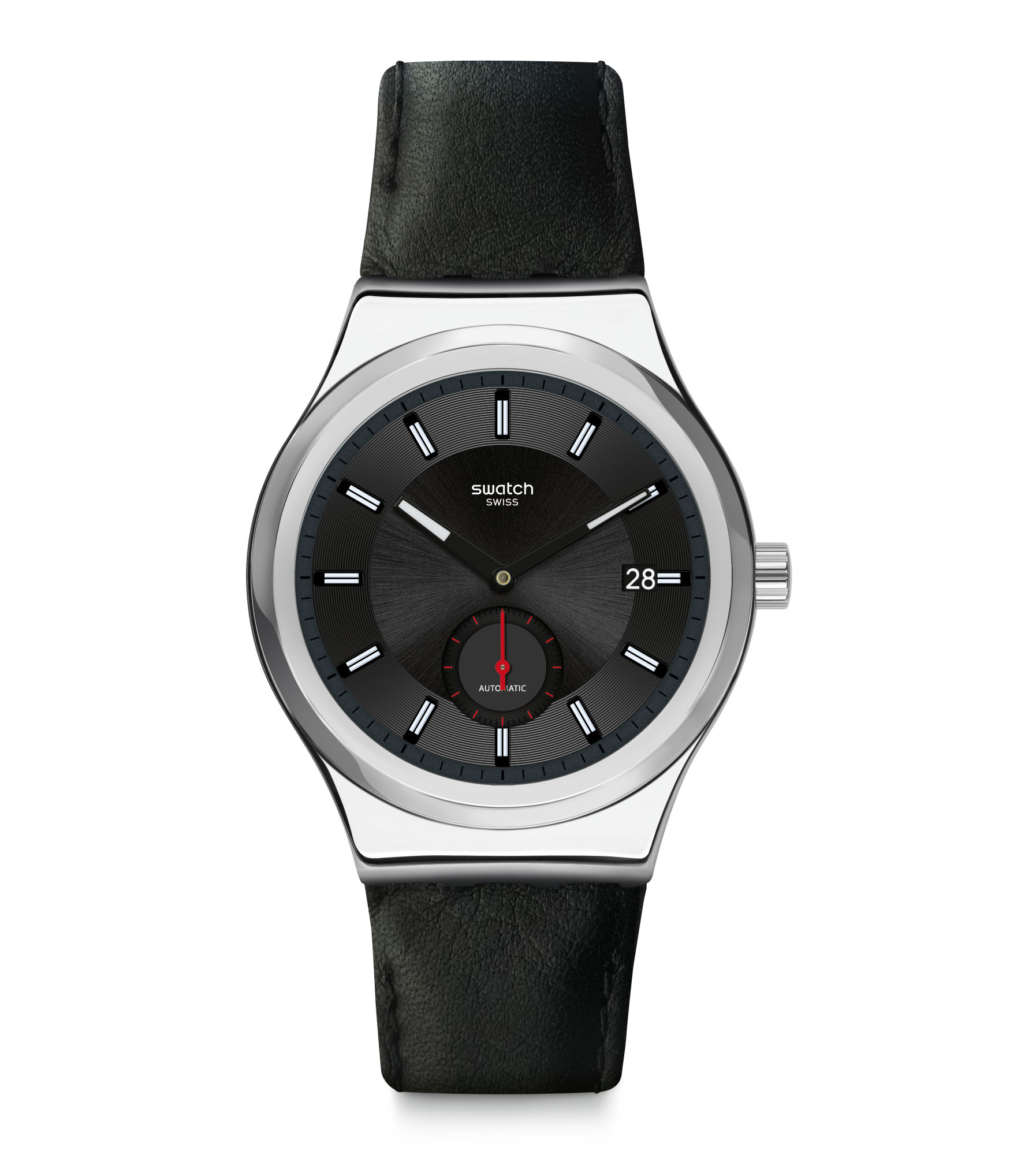 Despite the lack of human touch, the Sistem51 was also remarkably accurate, ticking along at an impressive +/- 7 seconds per day. Impressive because these watches are not regulated for accuracy by watchmakers, and are actually hermetically sealed, which has the benefit of keeping dust and moisture out of the watch. There was one negative tradeoff: the Sistem51 cannot be repaired. If it breaks, the only solution is to buy another one, which isn't too much of an issue as they are so affordable, true to the Swatch DNA.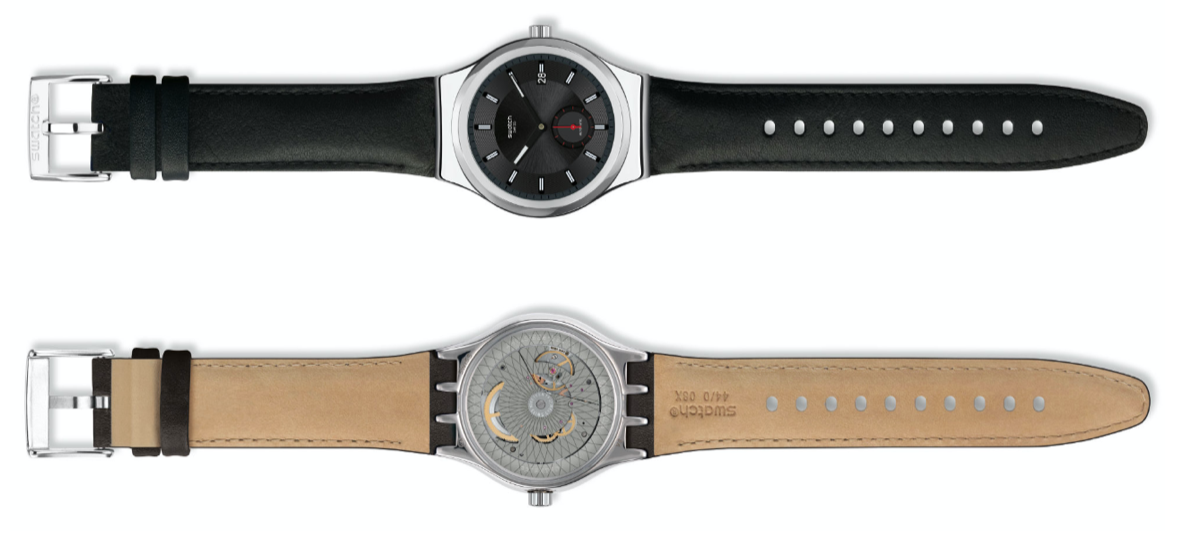 Up until now, all Sistem51 watches have been relatively uniform in appearance, with a date and centre seconds, and the number of jewels shown on the dial by a scattershot of red dots. With the new Swatch Sistem51 Petite Seconde, we have a small seconds sub-dial for the first time, not only showing the world that they can change the architecture of the movement easily, but that a design rooted in the past can work well in a watch that is very much at the cutting edge of today. Available in either a black or blue colourway, the stainless steel case measures 42mm in diameter, consistent with many of the Swatch collections.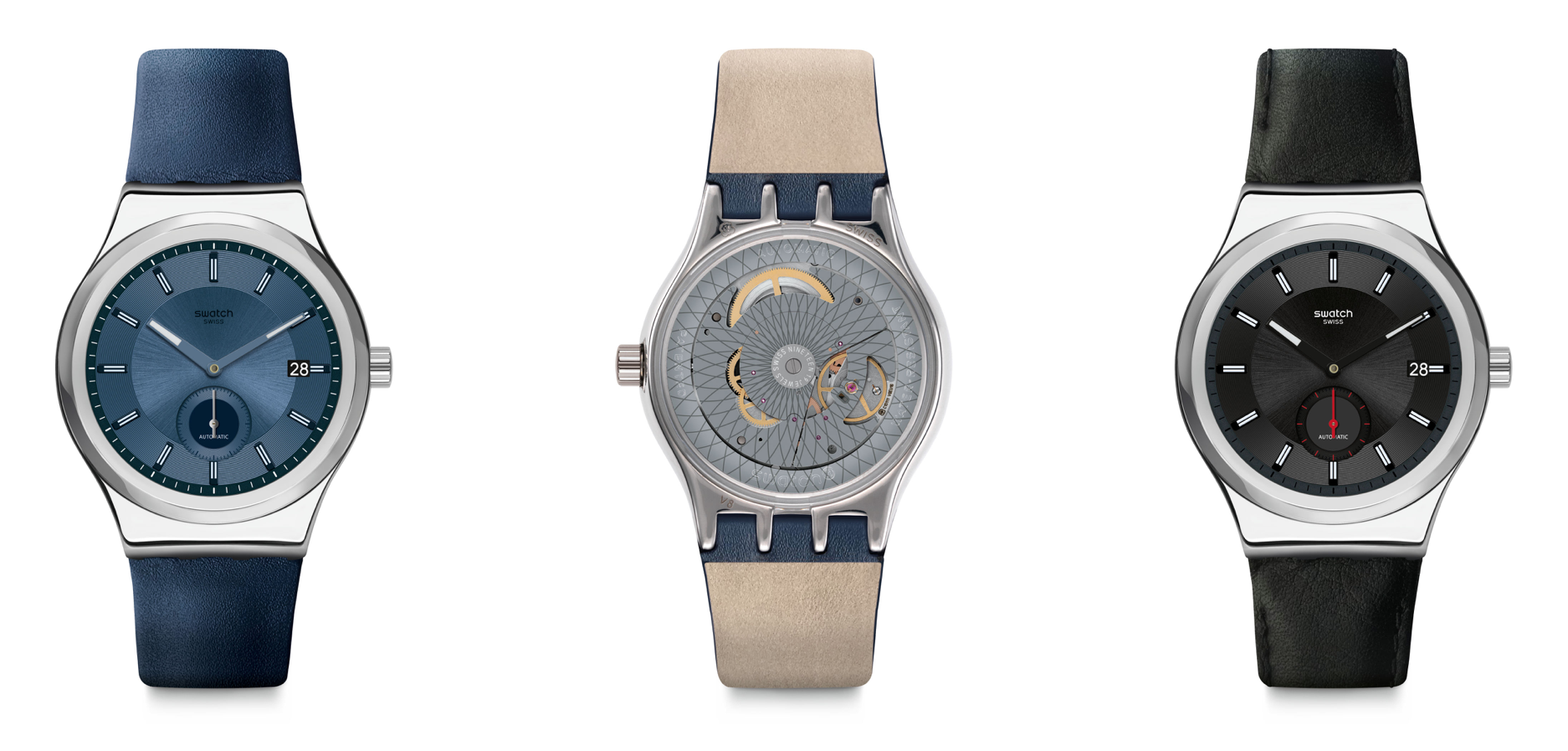 Turning the watch over, and you are treated to a look inside the machine-made movement, a hum of whirring teeth and gears that is no less pleasurable to look at because a robot brought it to life. Obstructing some of that view, however, is the trademark circular rotor of many Sistem51 movements, decorated by the same geometric pattern we all drew at the age of 15 with a protractor in maths class. While the very notion of a disposable watch may jar with some people, the Swatch Sistem51 Petite Seconde is certainly a nice update to the look of the Sistem51 family.
As you would expect, the price is also right, with both models having an Australian RRP of $310, a satisfyingly low number for what is an automatic Swiss watch with 90 hours of power reserve and almost meets COSC certification. If you've got the new watch itch while you're stuck working from home, this could just be the scratch you are looking for. To read about our first encounter with a Sistem51, click here. It was fun.