Supreme and North Face have just made a jacket every watch wearer will love
Zach Blass
I know the folks down under are gearing up for summer, still cannot imagine a summery Christmas morning, but here in the northern hemisphere we are all gearing up for winter. This means our bodies, and our watches, will be protected beneath our puffy winter jackets imminently. But, thanks to an incoming Supreme and North Face Fall 2022 collection, their second collaboration, dropping this Friday November 25 11am ET, a new jacket will be hitting the market watch enthusiasts may really gravitate towards.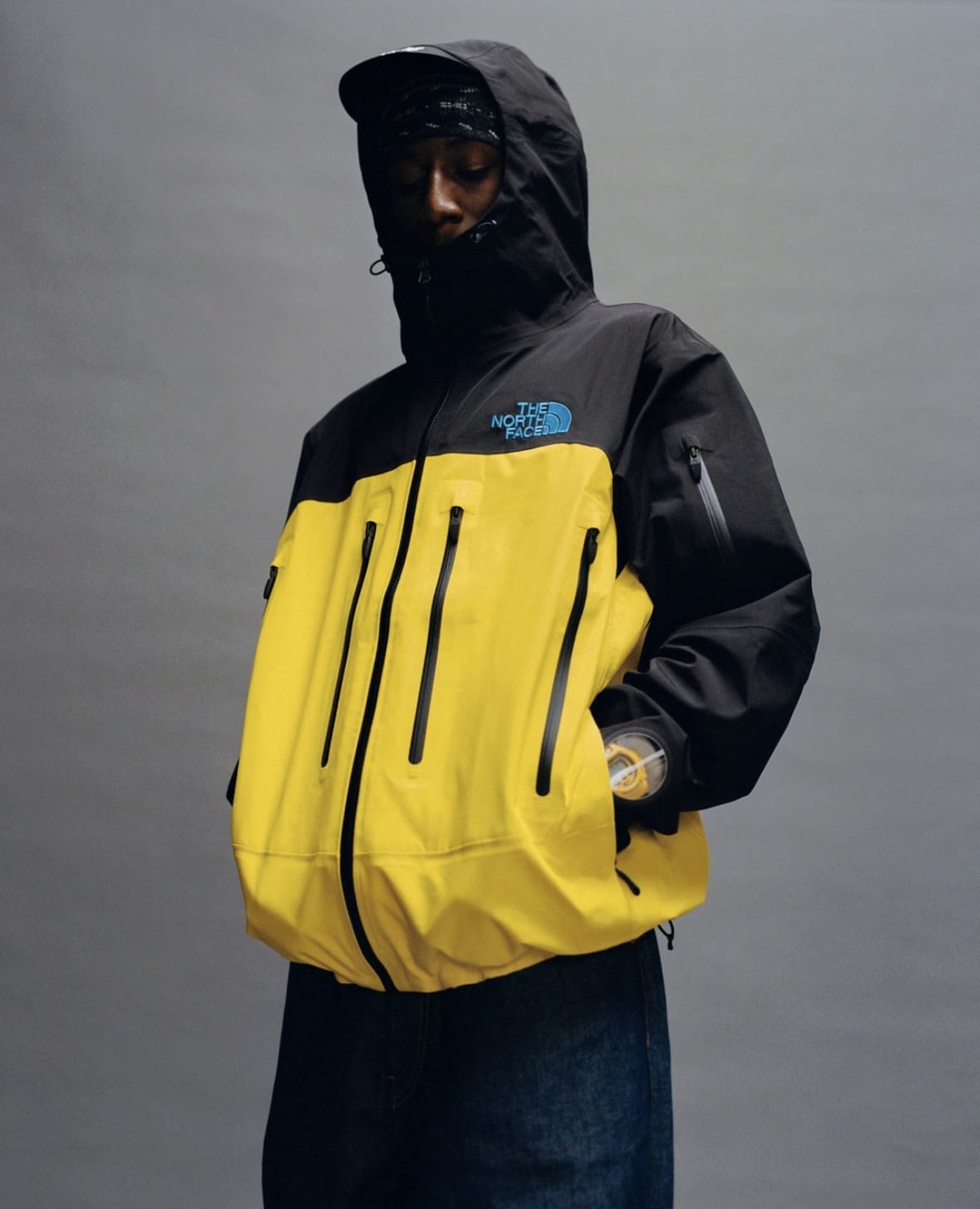 More often than not, watch buyers are concerned with how well a watch slides under a cuff. But, have you ever wondered if there was, or desired, a jacket that would allow you to see your watch beneath the sleeve. It is such a first world problem to be sure, but there is that moment of an icy breeze bowing up your arm as you check the time outside on a freezing day. And, such a jacket would solve this problem – or at least assuage severe watch separation anxiety (which, if this is the case for you I would recommend therapy).
Well, such a jacket is coming to market this week. Its inception is not so much due to watch enthusiast demand though. It was actually designed to cater toward the G-Shock DW-6900 watch Supreme and North Face co-collaborated on.
Supreme explains: "The Taped Seam Shell Jacket features a waterproof 3-layer nylon shell, fully sealed seams, tricot backing and a transparent watch window on the cuff compatible with the shock resistant G-SHOCK DW-6900 Watch."
It appears this Taped Seam Shell Jacket from Supreme and North Face will be available in multiple colour ways, the quantities and pricing of the jackets are unclear at this time. Also unclear is how well the transparent cut out will work. Are the cut outs only on the left wrist? This would ignore or exclude lefty's or watch wearers who wear their watch on their right wrist. Will water seep through over time? Will the watch remain centered within the cut out at all times? Or will you need to tug the sleeve into position? The G-Shock DW-6900 is by no means a dainty watch, so the cut out likely has a large diameter that will cater to other watches as well. All I know is that I am curious to see the price tag, and just how many watches enthusiasts flock to buy this jacket.