Roni Madhvani is one of the biggest vintage watch aficionados on the planet. His Instagram page – @roni_m_29 – is the stuff of legend and showcases his treasure trove of some of the rarest and most eccentric timepieces from the likes of Patek Philippe, Audemars Piguet and Cartier.
Conspicuously, however, it's one of the few watch 'Gram pages that isn't littered with steel sports watches. Madhvani's collection is focused on precious metal and unique case shapes. Whether it's a Cartier Crash, Audemars Piguet "Disco Volante" or a Gilbert Albert-designed Patek Philippe, his Instagram feed is a wonderland of the strangest and most left-field watches out there. Here, Madhvani offers his thoughts on the steel sports watch phenomenon and explains the benefits in branching out.
Nick Kenyon: What are your thoughts on the current hype around stainless steel sports watches?
Roni Madhvani: "Horses for courses" as they say! I respect anyone's tastes, but my personal thoughts are that there is so much out there when it comes to watches and particularly vintage ones, and it's sometimes good to look out beyond a bit. Others, I suspect, view steel sports watches as an opportunity to flip and be a nice earner. So be it if that's what tickles their fancy, even though it may not be "right".
NK: What do you think drives this crazy demand?
RM: I think unfortunately humans are prone to a bit of a herd mentality and when we see and hear about something desirable, it's only natural to want that – especially if there is a fuzzy cloud of aspiration and success associated with it. The marketing around such watches builds this vapour.
NK: The way the watch community communicates has changed in recent years. Do you think social media has played a part in the homogenisation of popular tastes?
RM: I feel social media has been wonderful for collectors as it's made folks extremely knowledgeable and well-informed. Gone are the days of the gullible buyer, as the resources available now are incredible to learn more about what you buy or what you collect. We have a new breed of experts beyond the traditional sources of dealers and auction catalogues. This, of course, does bring in what you refer to as the homogenisation of popular tastes and I think all of us have that sheep mentality lurking within somewhere!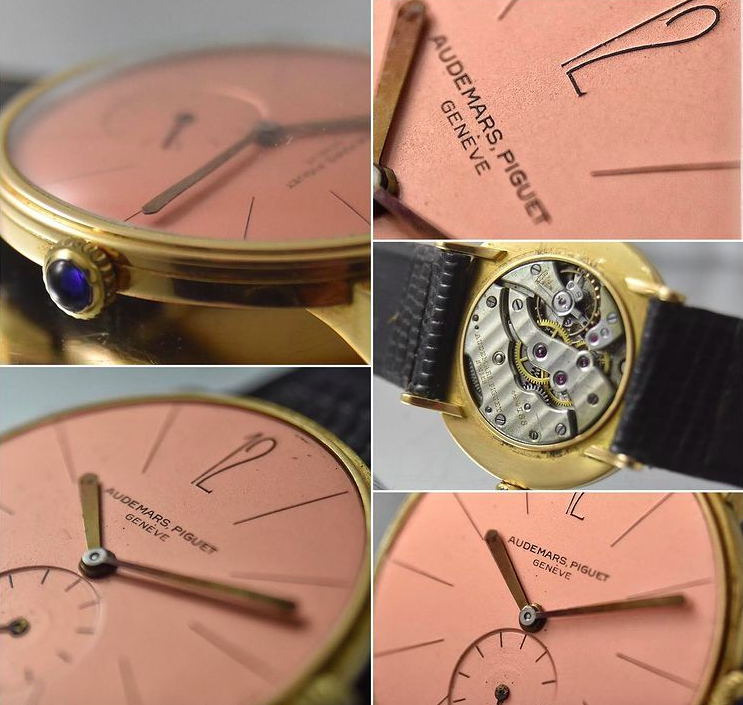 NK: Do you think the appetite for steel sports watches will grow, remain or shrink?
RM: I feel the current global situation has made the steel watches a store of value that is very liquid and tradable compared to other investments, so the situation will continue. Of course the "hype", if you want to call it that, is backed by the behind-the-scenes clique that has made a killing from it and will continue to do so.
NK: Your collection is very focused around a few specific brands from a particular period in history. How have you managed to stay so focused?
RM: Indeed, and it is vintage Pateks, AP, Cartier and a bit of Vacheron Constantin that are of the design genre with unusual cases, lugs and dials. This is what I'm passionate about and have always been. Unless you have a focus there can be no end to spending and gathering for a collector of anything. I also believe it is in the cycle of collecting that eventually one homes in on a particular area having meandered all over the place.
This is an extract from NOW, the Time+Time Watch Buying Guide that features a stack of great watch feature plus the best 200 watches of 2020. Order your copy here