Studio Underd0g makes the world's first ever watch with a dial made from eggplant
Thor Svaboe
Sustainability, veganism and organic materials may be the way forward, but they're still a foreign language to many of the larger players in the watch industry. But microbrand Studio Underd0g is displaying a more progressive mindset after making the world's first ever watch with a dial made from eggplant skin. Just like a bespoke wristwatch, all dials will be subtly different in look, colour and texture as no two aubergines are exactly the same. The purple dial will also gradually evolve with age as part of its wrist-worn journey of organic discovery.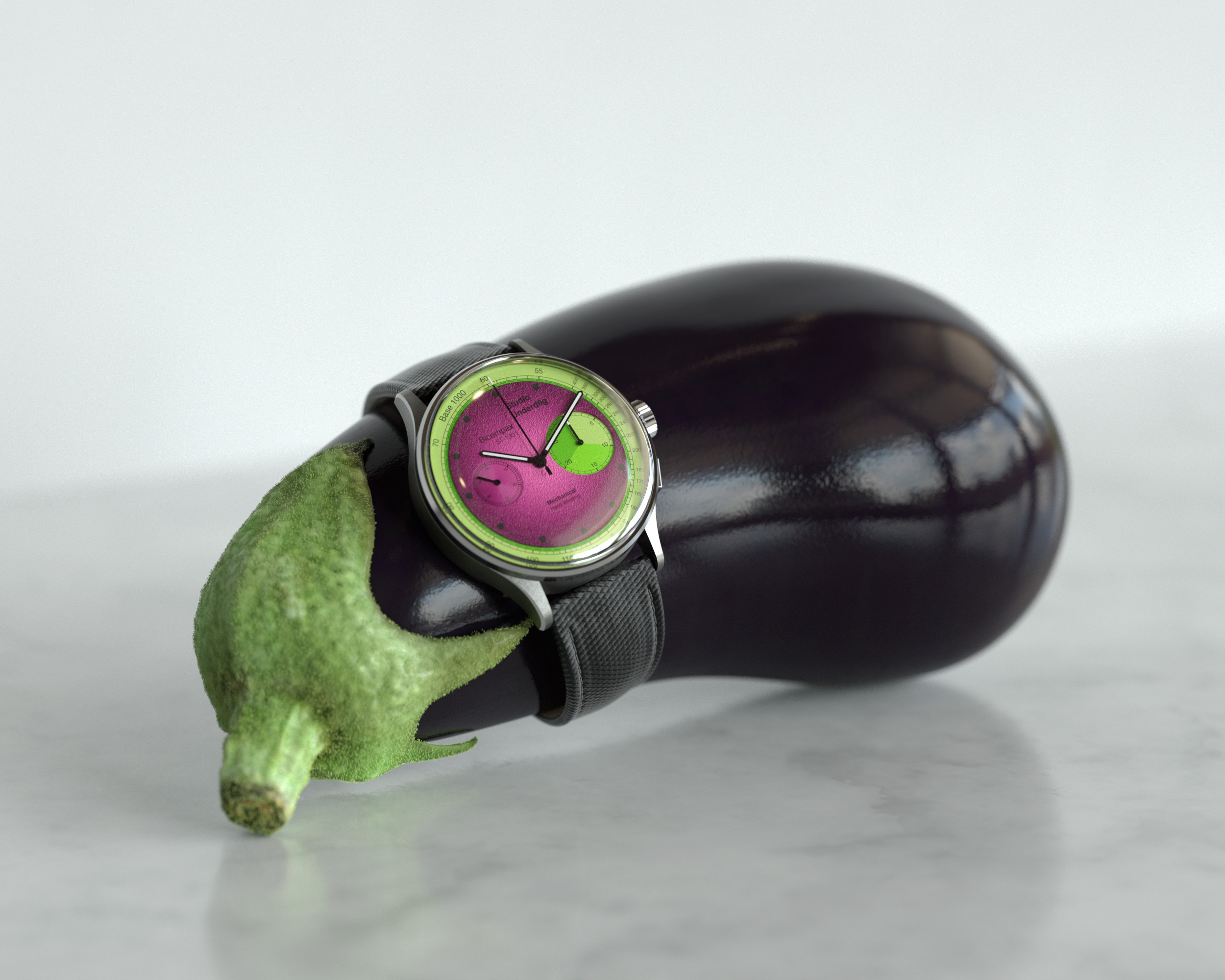 While we though it hard to top the bold colours of their instantly funded Kickstarter hit covered by us here, the watermelon fresh chronograph now has a bright purple stablemate. If you enjoy the way a bronze case patinates over time, this watch will take it to the next level. Starting out as a smooth, carefully applied slice of aubergine skin, this will naturally age and wrinkle over time to develop its own unique texture. With its goldilocks 38.5mm diameter and svelte design, the Studio Underd0g chronograph range now has a strong fourth reference with the imperial blush of the purple sharpened by the light green that encircles the dial circumference.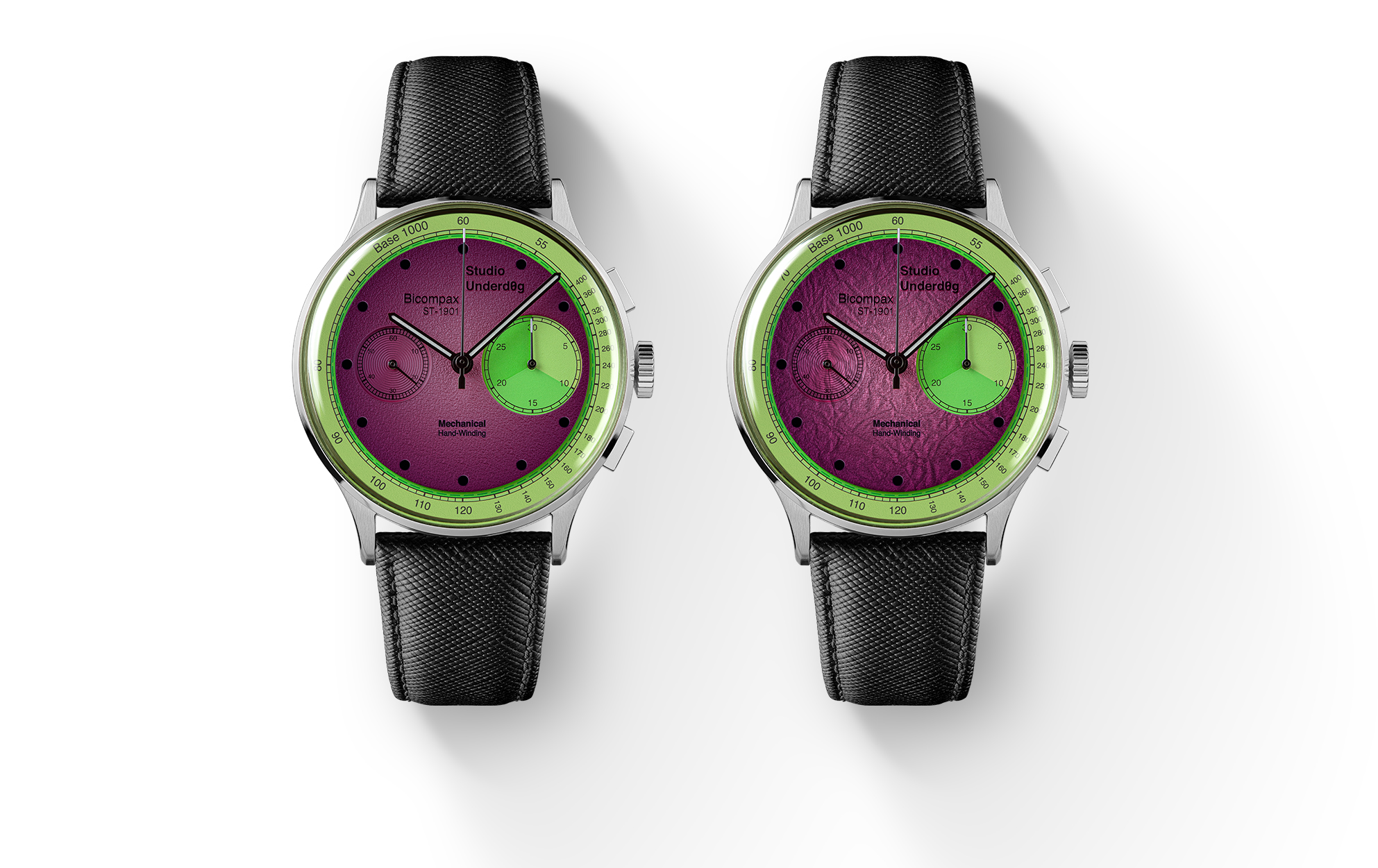 Through careful research and prototyping, Studio Underd0g has adjusted the fitting of the hour, minute and chronograph hands to allow for the beautiful, uneven texture that will develop over time, turning gradually darker with a brownish tinge, in what is, effectively, an organic degradè dial.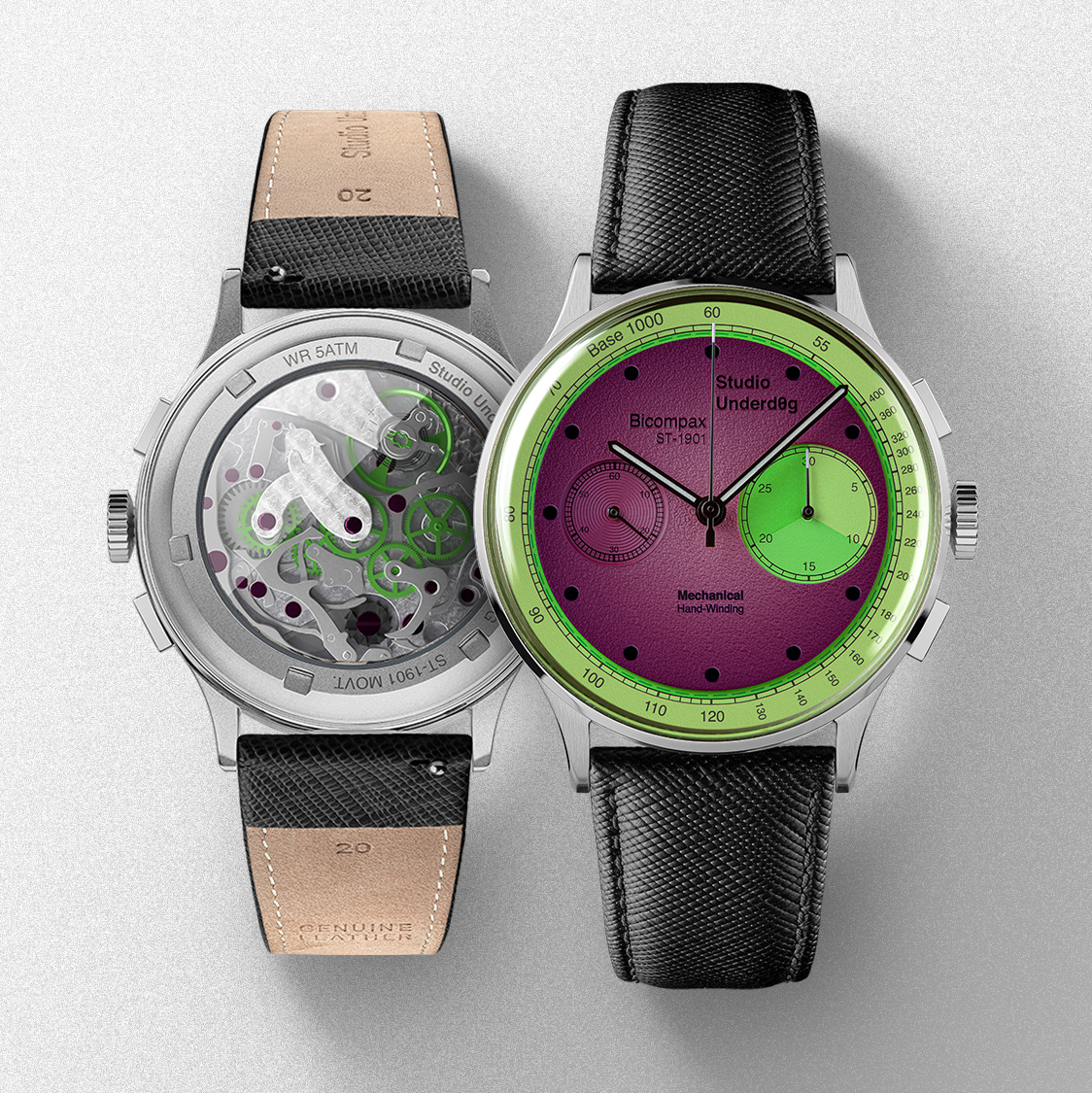 Unlike bronze, the process cannot be reversed, but it you prefer the smoother texture of fresh aubergine, we recommend you to not leave the watch in direct sunlight, and place it in your refrigerator overnight. This will slow down the natural process. Richard Benc, the founder of Studio Underd0g, is now also working to develop a specialised watch winder with a built-in cooling element to maintain the eggplant dial in its glossy purple prime.
For more information on the upcoming pre-orders for the Studio Underd0g Chronograph Aubergine Edition, sign up at Studio Underd0g