The past few months have been so crazy that we split last month's dispatch into two. As Basel wrapped up, I headed back to the great city of London for round two. Apparently I wasn't sick of looking at watches yet.
Silas's Patek Philippe Perpetual Calendar 3940G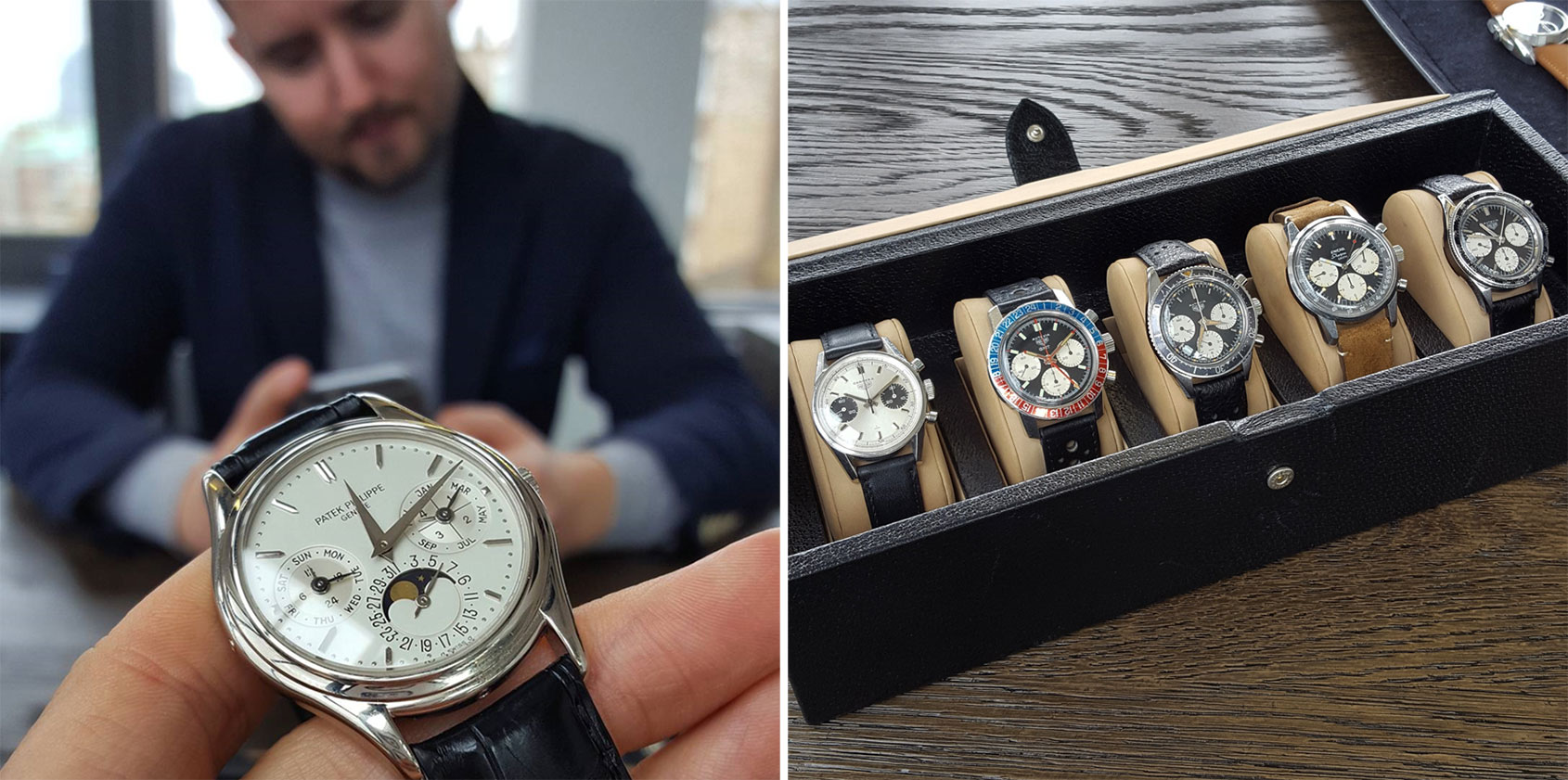 Whilst roaming the streets of Clerkenwell, I took the opportunity to stop in with Silas Walton, founder of A Collected Man. Silas, who prefers smaller watches, was wearing a Patek Philippe Perpetual Calendar ref. 3940G from his own collection. It's always interesting to see the pieces dealers (and serial flippers) hang onto, and for how long. However, Silas gave no indication that this one was going anywhere soon. If independent brands, high horology, or rare vintage is your poison – then he's your man.
Johnny's Linde Werdelin Hard Black II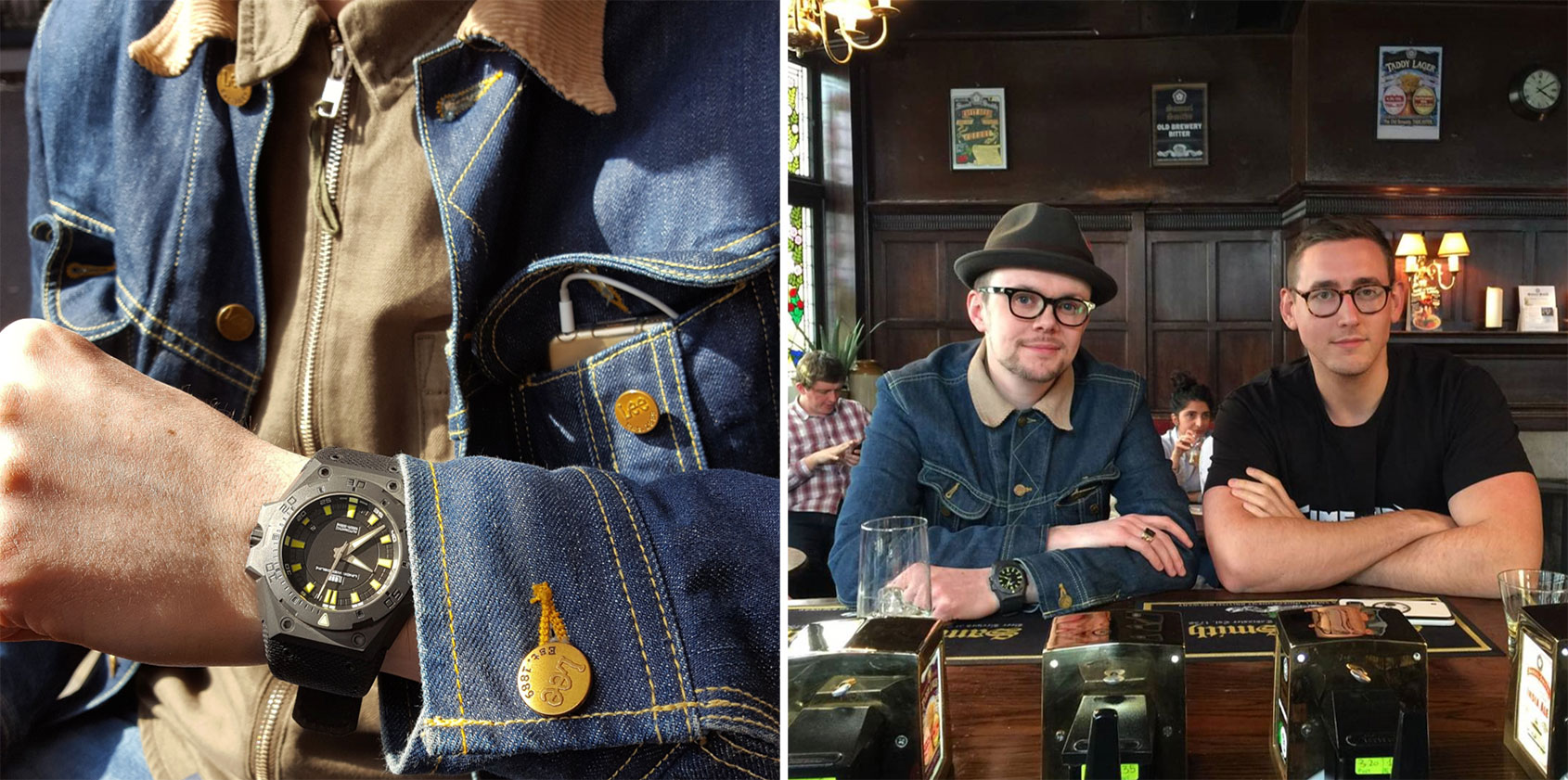 I had the opportunity to catch up with London based engraver, Johnny King, after being Insta-friends for quite a few months. We grabbed coffee at the famous Monocle Café, where Johnny gave me the honor of a live 'unboxing'. Yes, he waited until he was with me. I don't know how he managed to contain the excitement, but boy – will power. In the box was a Hard Black II from Linde Werdelin, a brand Johnny has previously collaborated with. The watch itself was one he'd been pining after for quite a while.
Jorn's Linde Werdelin SpidoLite in Rose Gold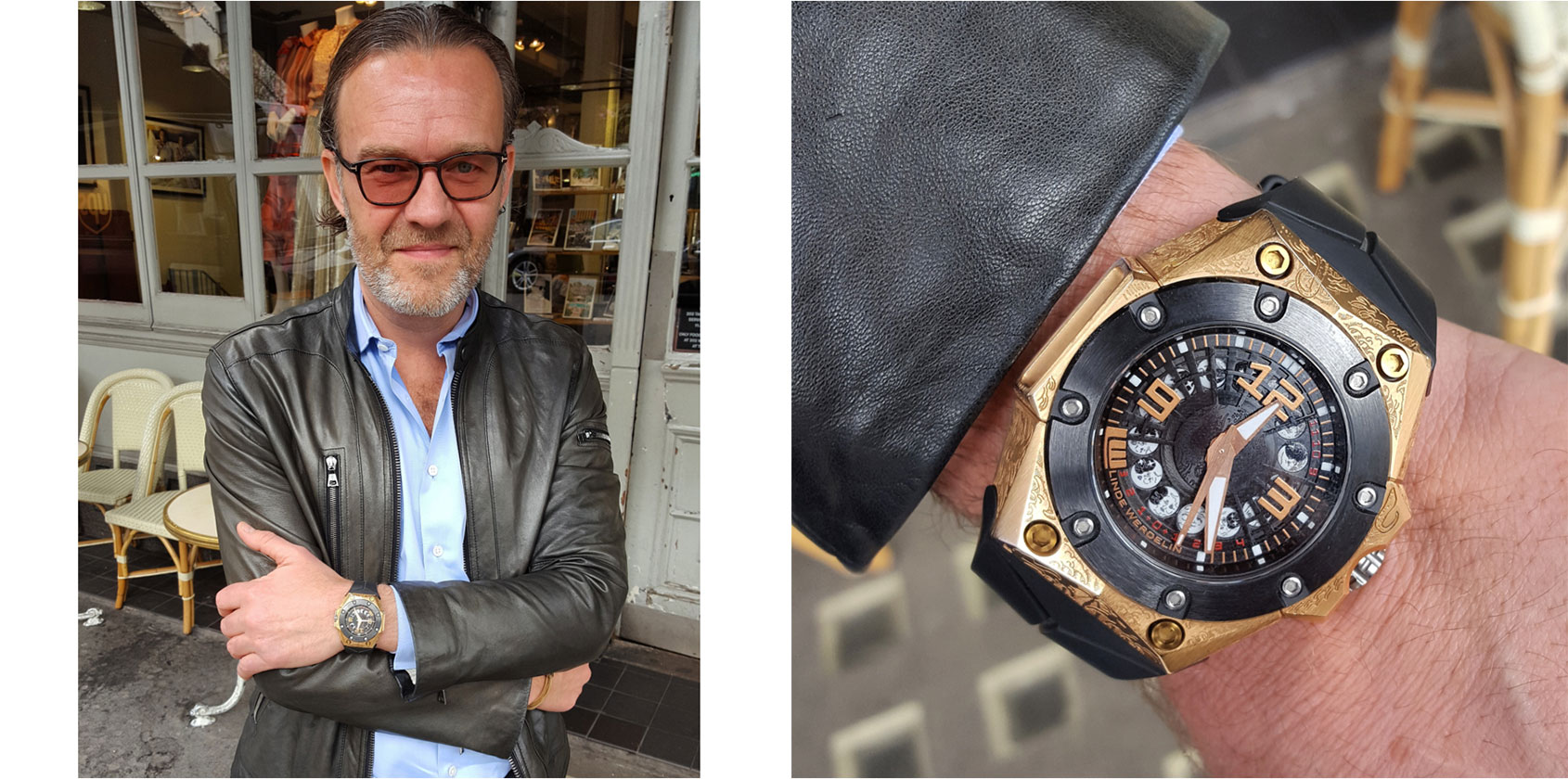 Not long after I shared some images of @Kingnerd and his new watch, I ended up meeting Jorn Werdelin (who happens to be 50% of Linde Werdelin) on the streets of Notting Hill. Of course, Jorn was wearing a SpidoLite in Rose Gold, which is his favourite piece. Jorn shared news of some exciting collaborations and releases for the next 12 months, as well as talk of an Australia trip.
Irwin's Breitling Navitimer 806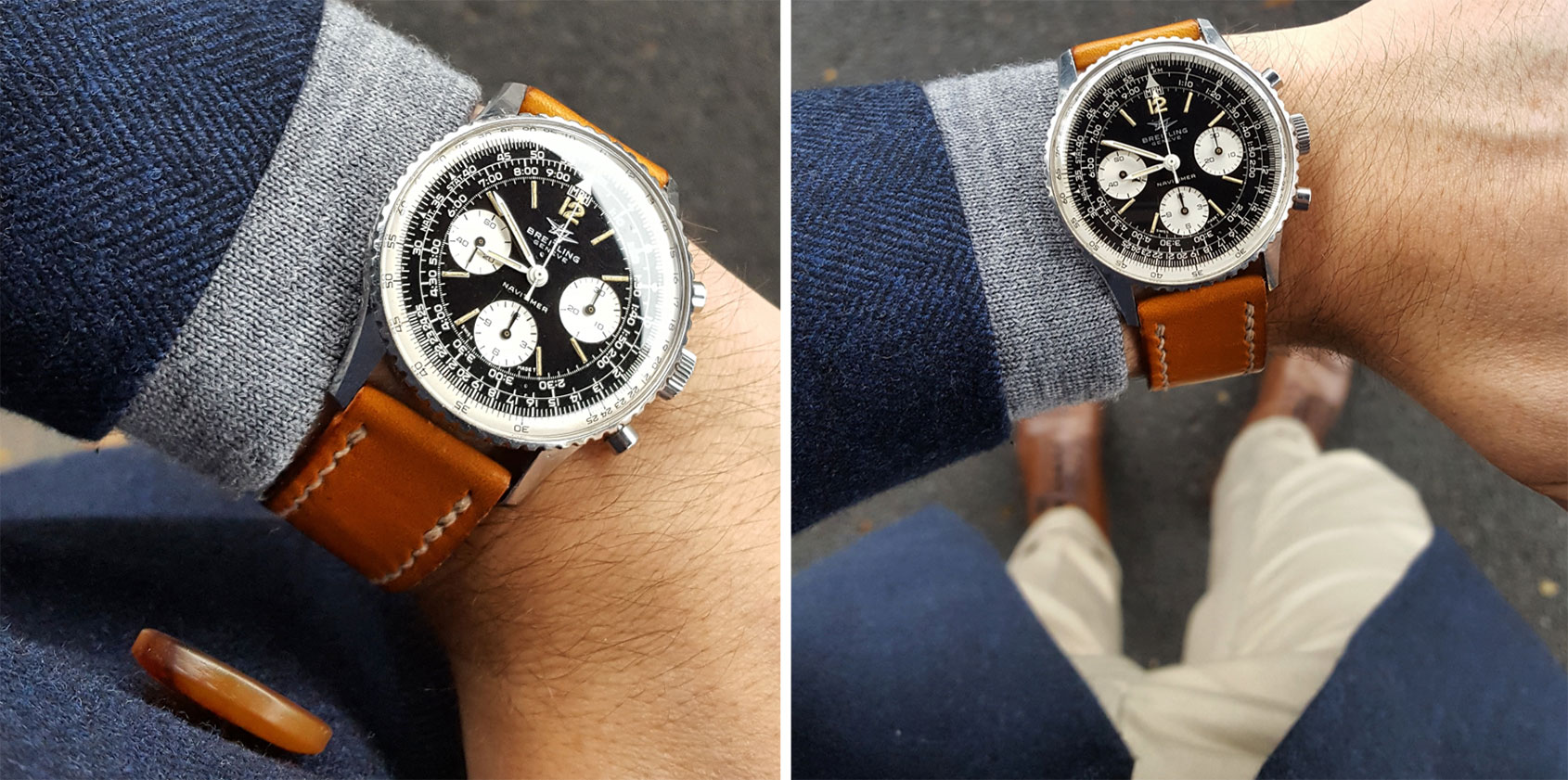 Not long after I touched down in Melbourne, I was alerted to an 'incoming' from local collector Irwin (@GrandObsessions), who'd picked up a vintage Breitling 806 Navitimer. This watch was purchased from a friend wanting to keep it in the (watch) family. Adding a little extra provenance, the Navi was engraved with 'S. Liang', the original owner's name, and came with service papers. Irwin's always been a vintage soul at heart, but after recently dabbling in a new Rolex GMT (noir), he's now looking to vintage Tudor.
Bernard's Greubel Forsey Signature 1
I also snuck in a lunch with Bernard Fung and his marvelous Greubel Forsey Signature 1. Although Bernand's company is a stockist for the brand, this piece was customised with 'for Bernard' tastefully engraved on the caseback, so you won't be seeing it on the Monards showroom floor anytime soon. Further reinforcing rumours that he's actually Batman (I haven't seen them in the same room together), Bernard had just taken delivery of a brand new Ferrari 488. Keep an eye out for it around Melbourne's CBD, as this will soon be covered in Hublot livery – extra points if you take a #wristi with it.
Chamath's Audemars Piguet Royal Oak 15400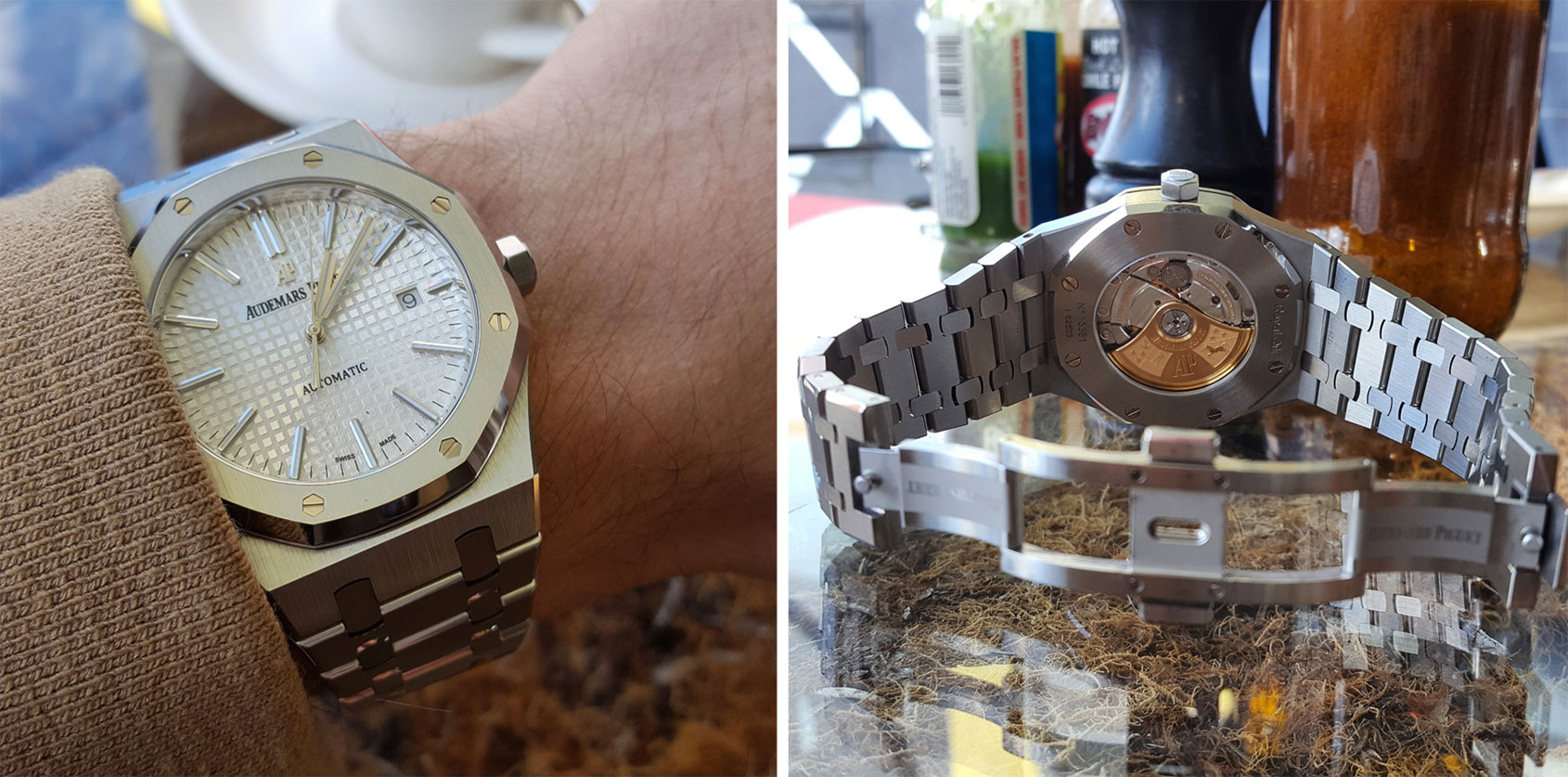 Lastly, to wrap up the month, I spotted Brisbane collector Chamath on the streets of Cremorne. He recently picked up an on-point AP RO, and made the pilgrimage over to Baselworld with his brother. Yes – he's at that level of watch nerd. On his way back he dropped into Audemars Piguet's HQ unannounced, and ended up getting a tour of the factory from the CFO (as you do), who politely suggested, "Next time, please make an appointment."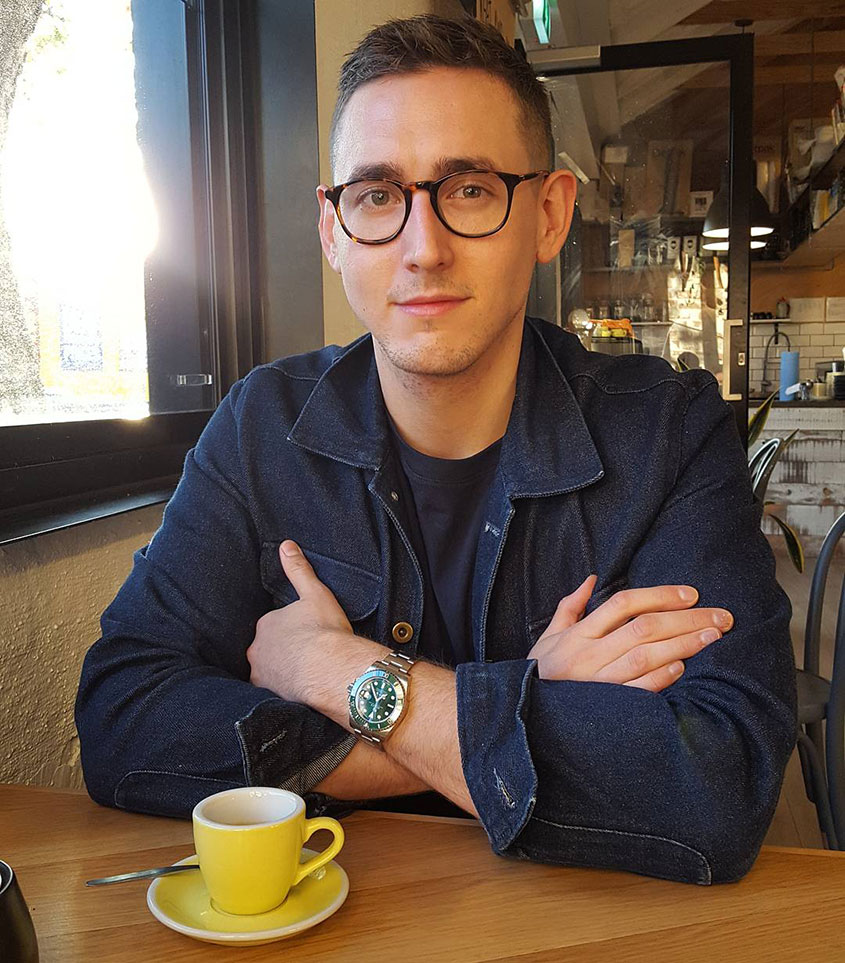 Until next month.
Andy